Ramaz After School Cooking Club - Umami!
$535.60
Spring 2022 Tuesdays @ 3:15-4:30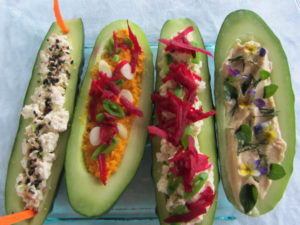 Cooking All Six Flavors Using All Six Senses
There is a 6th flavor (beyond the traditional 5) that adds a certain depth and hard-to-describe-satisfying taste to a dish. The Japanese call this "umami". It involves cooking with all the senses: taste, sight, smell, touch, hearing, taste and the sixth, intuitive sense. Each week we'll cook a seasonal dish that has umami (super deliciousness).
This class is for Ramaz students only.
Menu
Dishes will include Pasta al Pesto, Risotto, Zoodles, Beet Feta Dip on homemade pan-roasted bread, Lemon Cake and more.