April 3, 2020 • Nancy Wolfson-Moche
---
As winter wanes and cold temps remain in the northeast, this bright purple sweet potato mixed with the sweet, tangy combo of onions, apples and dried cherries is a harbinger of spring.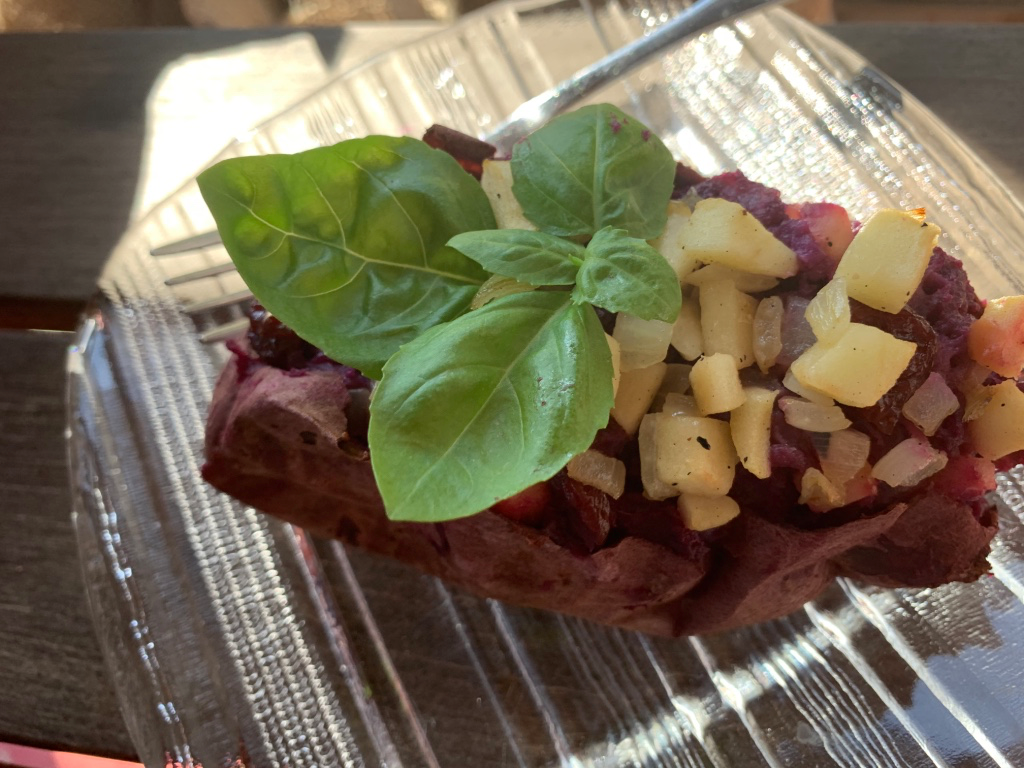 adapted from Ava Jane's Kitchen
Ingredients to serve 2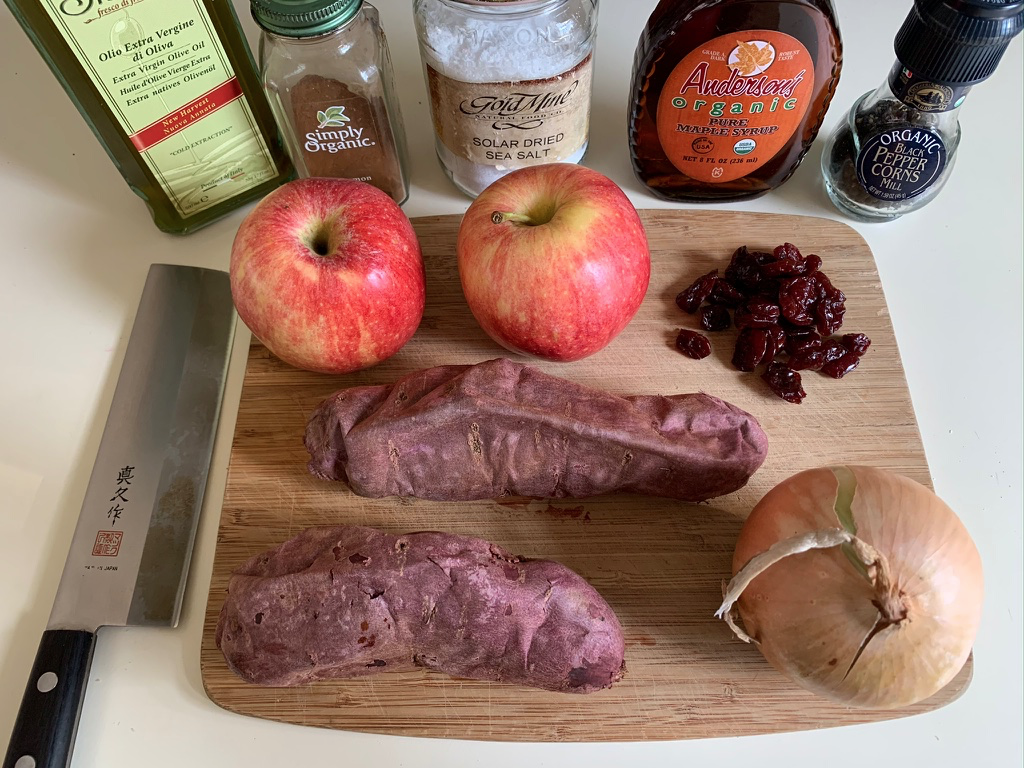 2 medium-sized sweet potatoes (I used Frieda's organic Stokes purple variety)
1 tablespoon olive oil
½ cup onion, minced
1 ¼ cups apple, peeled and diced (I used gala here; Granny Smiths are delish too)
3 tablespoons maple syrup
½ teaspoon cinnamon
¼ cup dried cherries
½ teaspoon medium grade sea salt
fresh pepper to taste
a few fresh basil leaves
Process
Preheat the oven to 400°F and line a baking sheet or pyrex dish with parchment paper.
Place the potatoes on the sheet and bake until soft, about 45-55 minutes.
Set aside to cool.
Reduce oven temperature to 350°F.
Heat a large stainless steel or cast-iron skillet on a medium-high flame for about 30 seconds. Add the olive oil and heat for another 30 seconds.
Add the onion to the pan, cooking until it softens and becomes translucent, about 2-3 minutes. Add the sea salt, apple and cherries and cook until the apples begin to soften, another 2-3 minutes.
Make a clean cut down the center of each of the sweet potatoes. Gently peel back enough of the skin to allow you to scoop about 90% of the soft purple potato flesh. Leave 10% so the potato skin maintains its form. Be careful not to break the skin: you are going to refill them.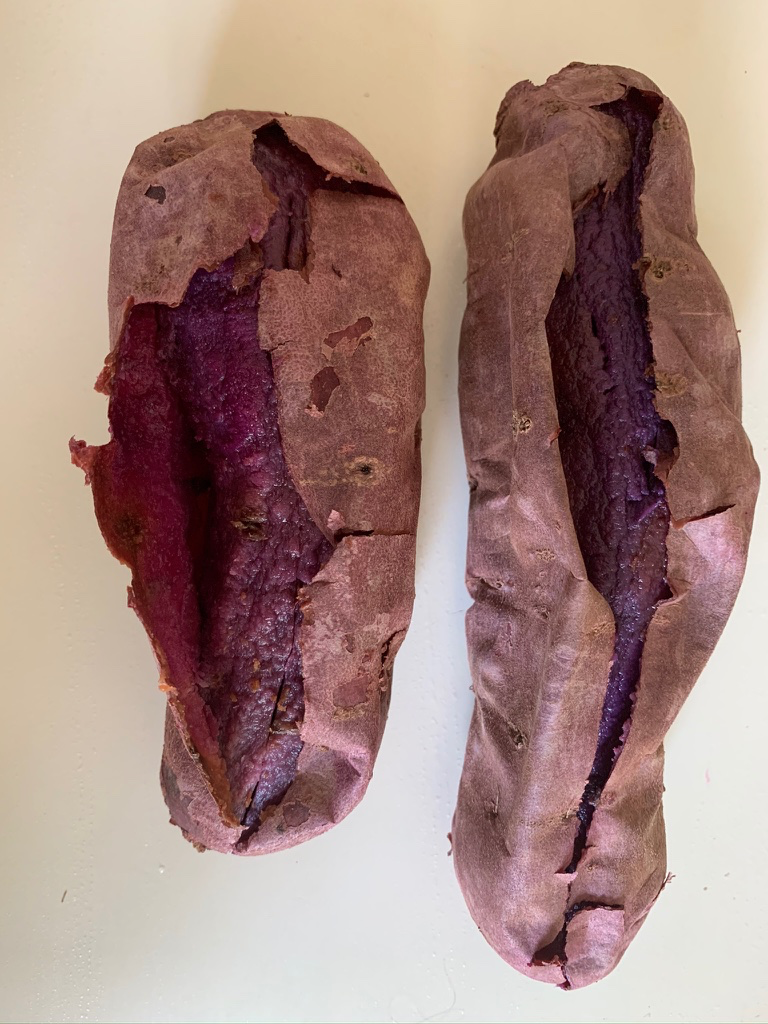 Mash the sweet potatoes in the bowl until they are smooth. Add half of the apple-onion-cherry mixture to the mashed potatoes, leaving the other half in the skillet for topping. Add the maple syrup, cinnamon and a little more sea salt to the bowl; mix until well-combined.
Gently scoop the filling back into each potato. Put the reserved apple-onion-cherry mix along the top center of each potato. Garnish with a few fresh basil leaves, if desired.
Bake in the oven for another 15 minutes or so, until the potatoes are hot.
Serve.