May 29, 2014 • Nancy Wolfson-Moche
---
Blanching brings out the layers of delicate tastes in fresh asparagus. Here, the asparagus is chopped and topped with slices of  a sweet, firm, juicy peach.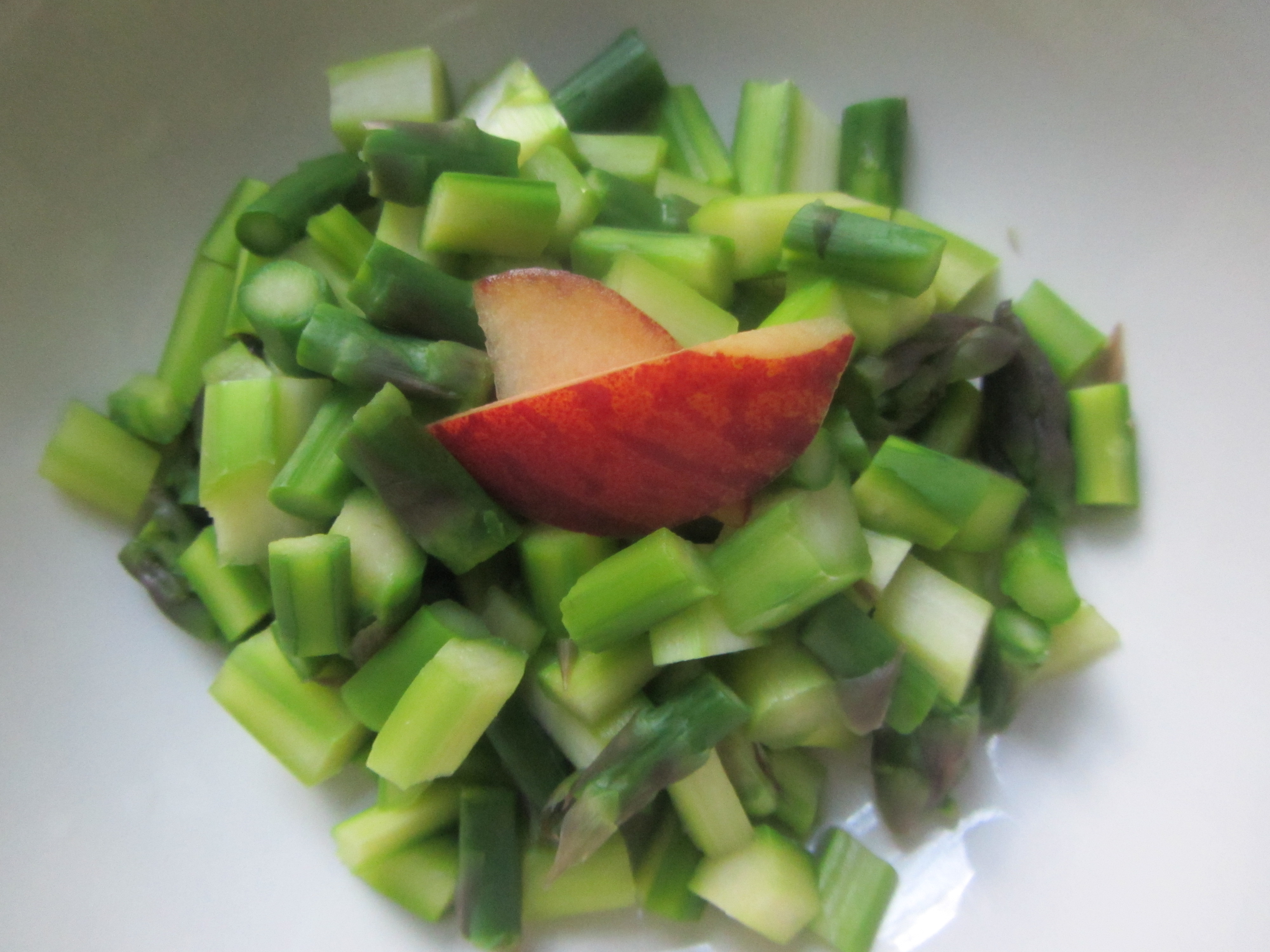 serves 2
INgredients
1 bunch asparagus
1 peach
pinch sea salt
Lemon wedge (optional)
Process  Peel the outer layer of skin from the asparagus. Wash them well by immersing them in water. Chop them into inch-long pieces.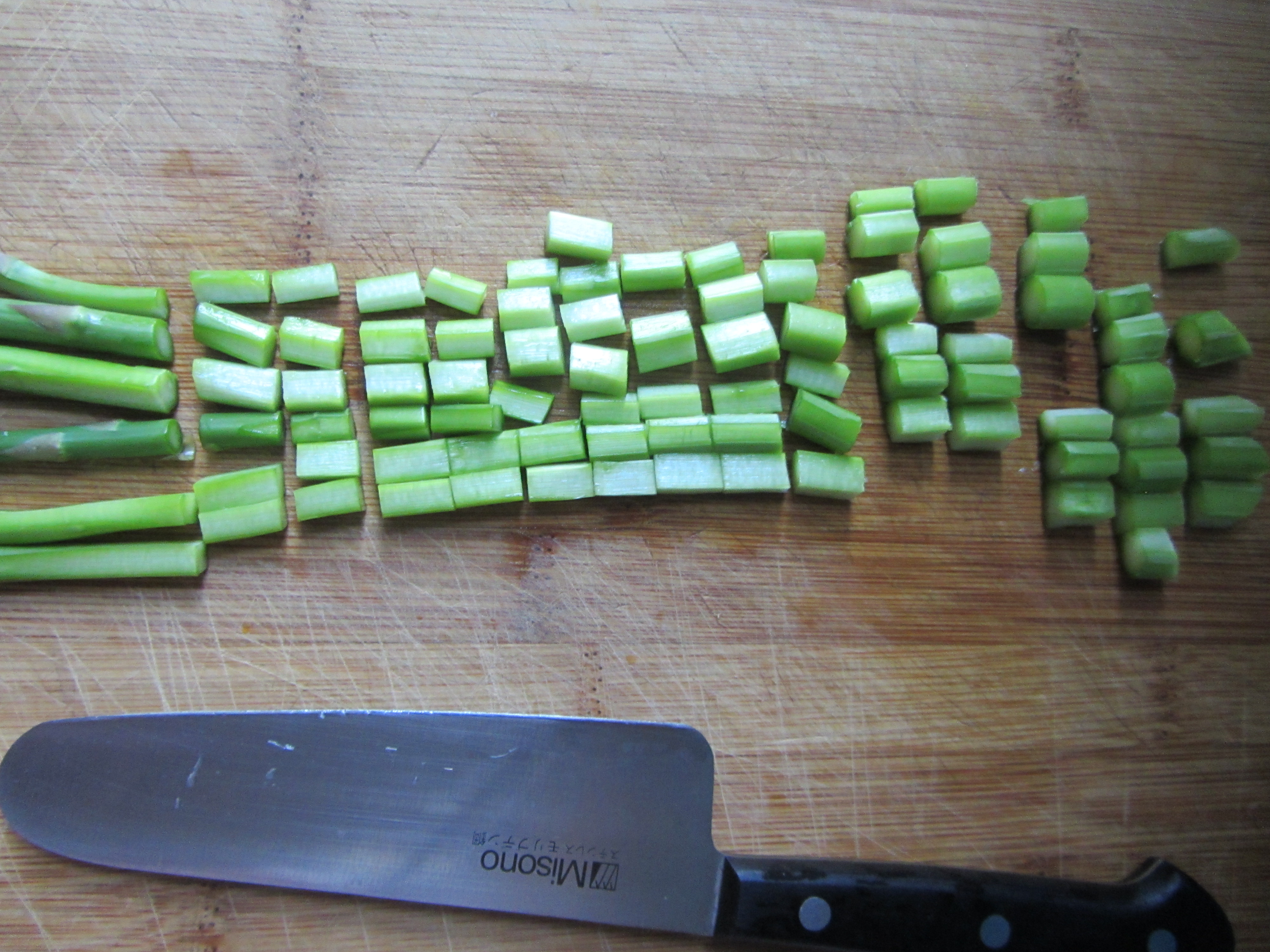 Use a deep stainless steel skillet and fill it ¾ to the top with water. Add a pinch of sea salt and bring to a boil. Drop the asparagus pieces into the water.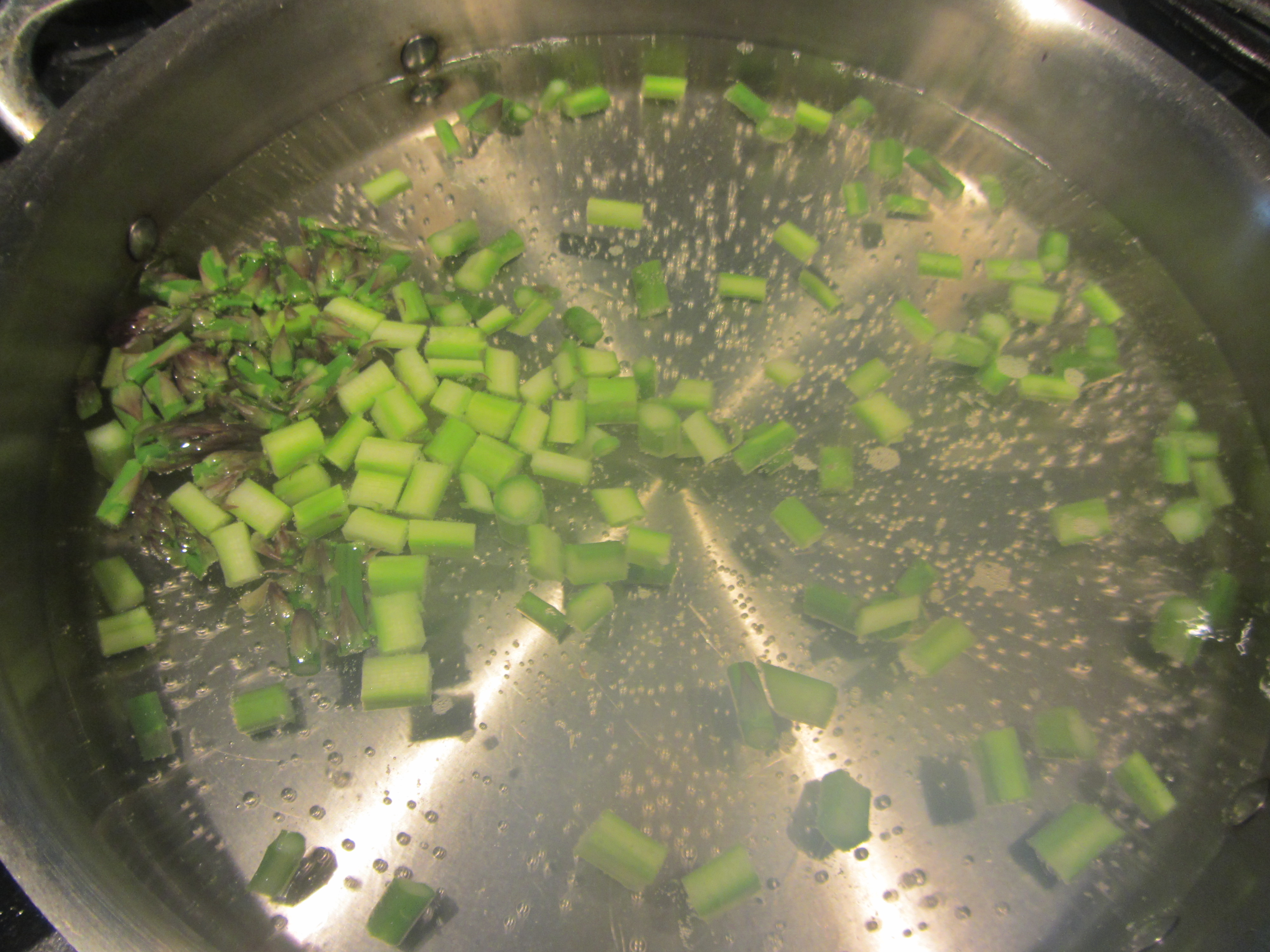 When they rise to the top (should take 20 -30 seconds) remove them with a wire mesh skimmer. Arrange the asparagus pieces in a small bowl. Squeeze fresh lemon on them if desired. Cut a fresh piece into small sections, skin on. Top the asparagus with one or more peach sections.
©Nancy Wolfson-Moche 2014