December 4, 2013 • Nancy Wolfson-Moche
---
When my children were younger we used to debate which part of the broccoli was more delicious: stalk or flower.  Extolling the virtues of each, we would consider texture, taste and color.  The denser part of the plant – the stalk – has the lighter hue, we noted.  Here, it contrasts sharply with the dark, deeply veined spinach leaf, an illustration of nature's endless variety.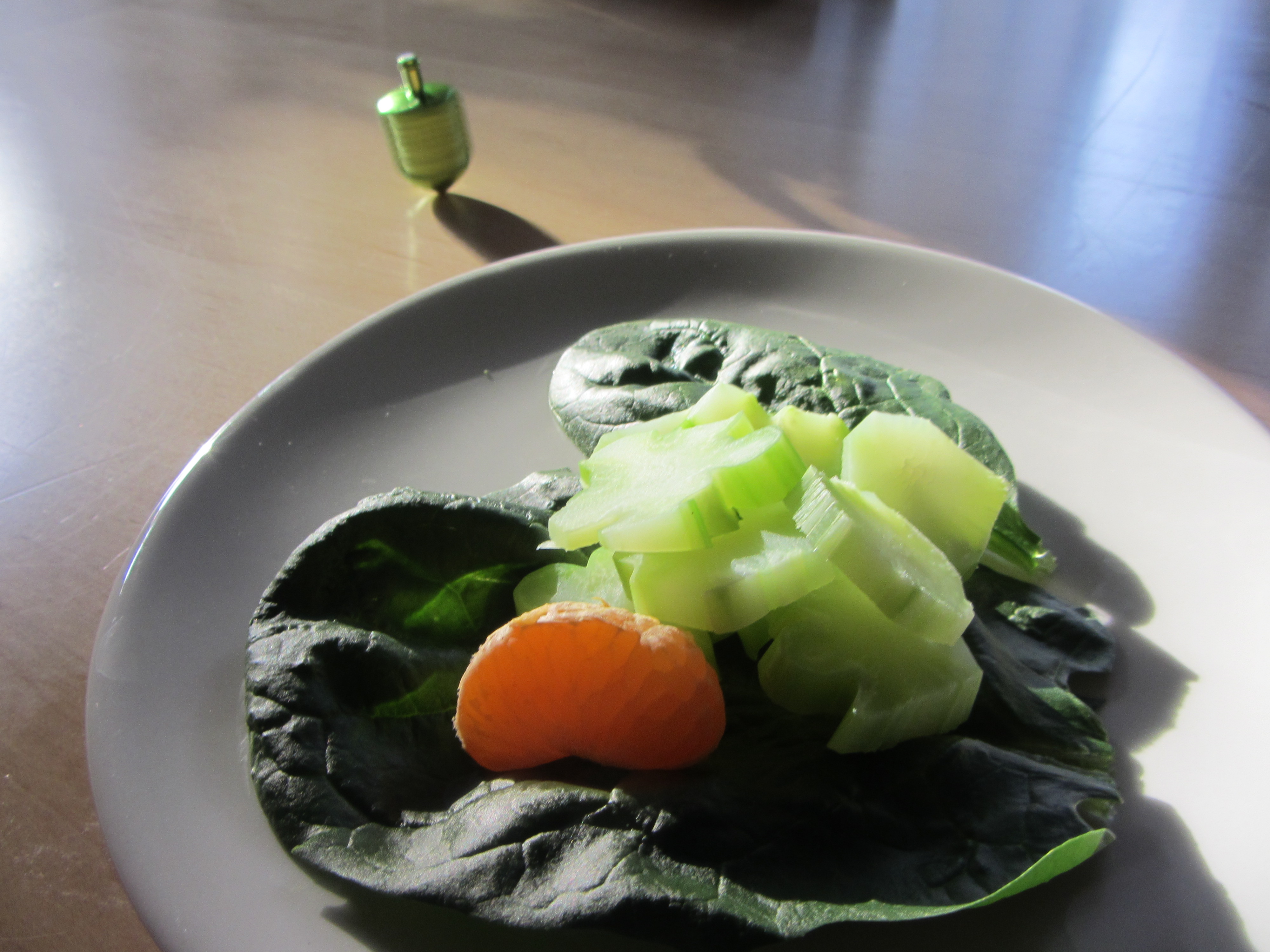 serves 3
INgredients
1 head broccoli, including stalk and flowers
6 spinach leaves
1 clementine
pinch sea salt
Process   Separate the stalk of the broccoli from the flowers.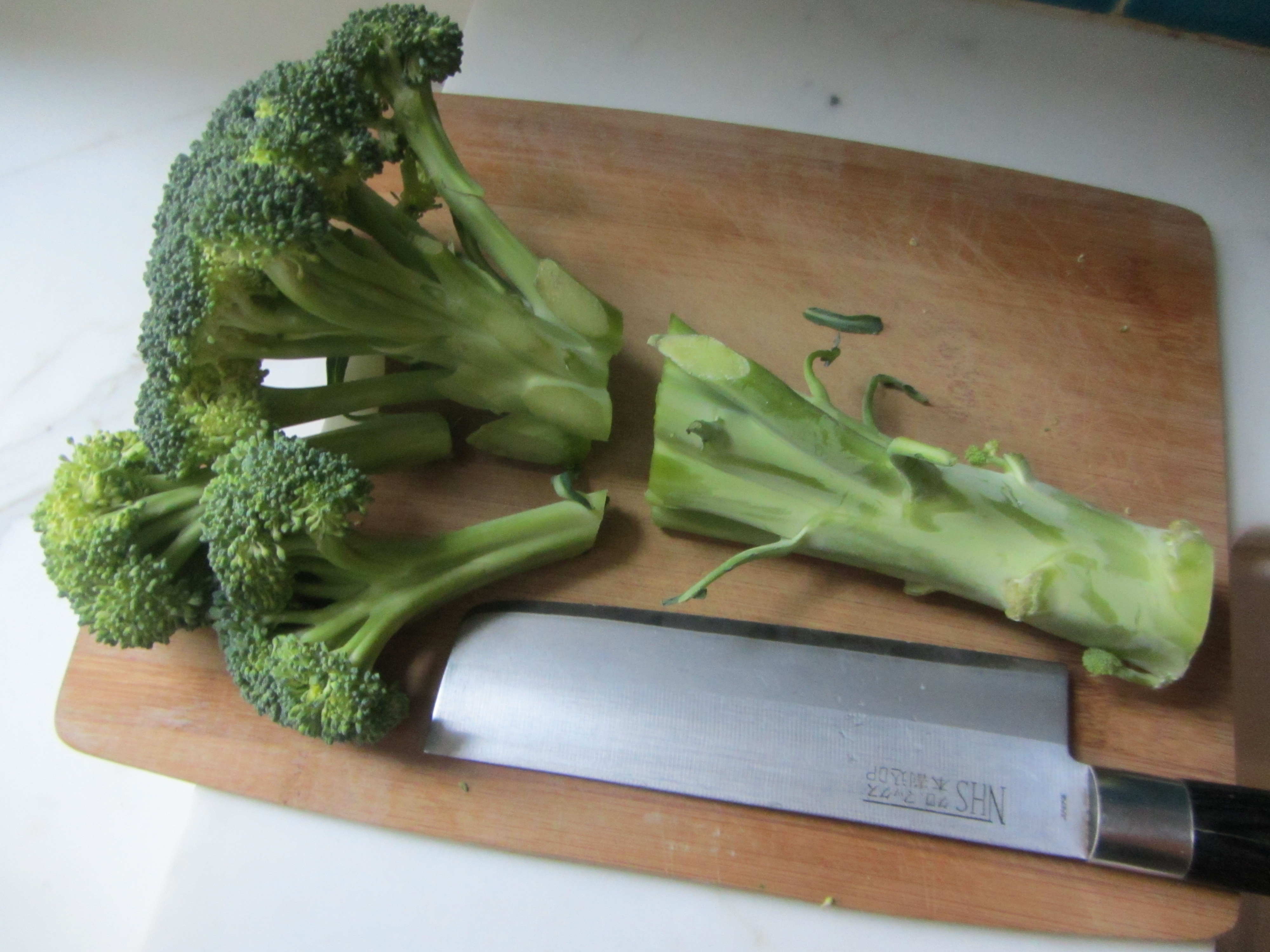 Wash the spinach leaves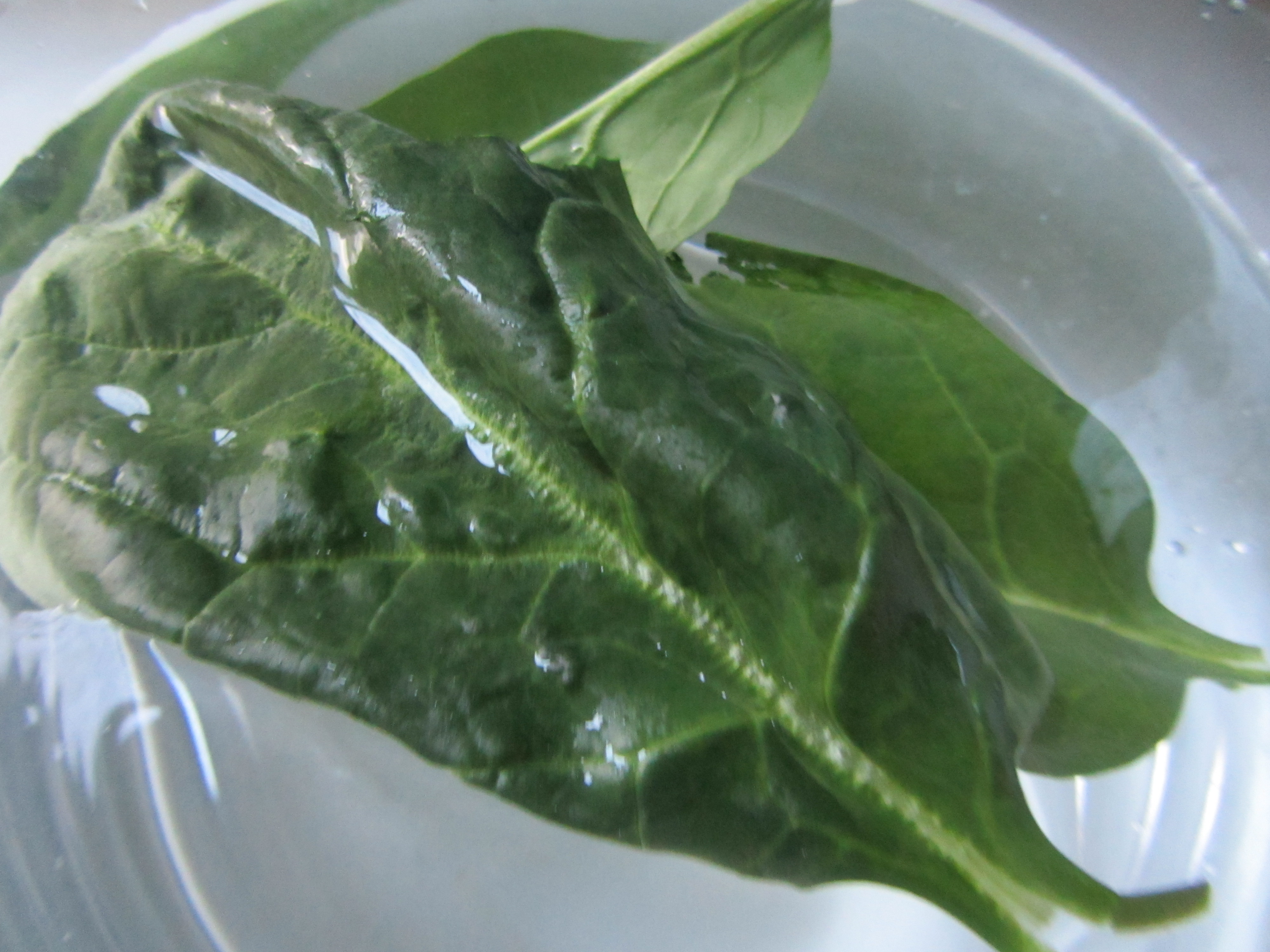 and broccoli stalk well, immersing them in water. Drain the spinach in a colander and allow it to dry.  Use a paring knife to peel away the tough outer layer of skin on the broccoli.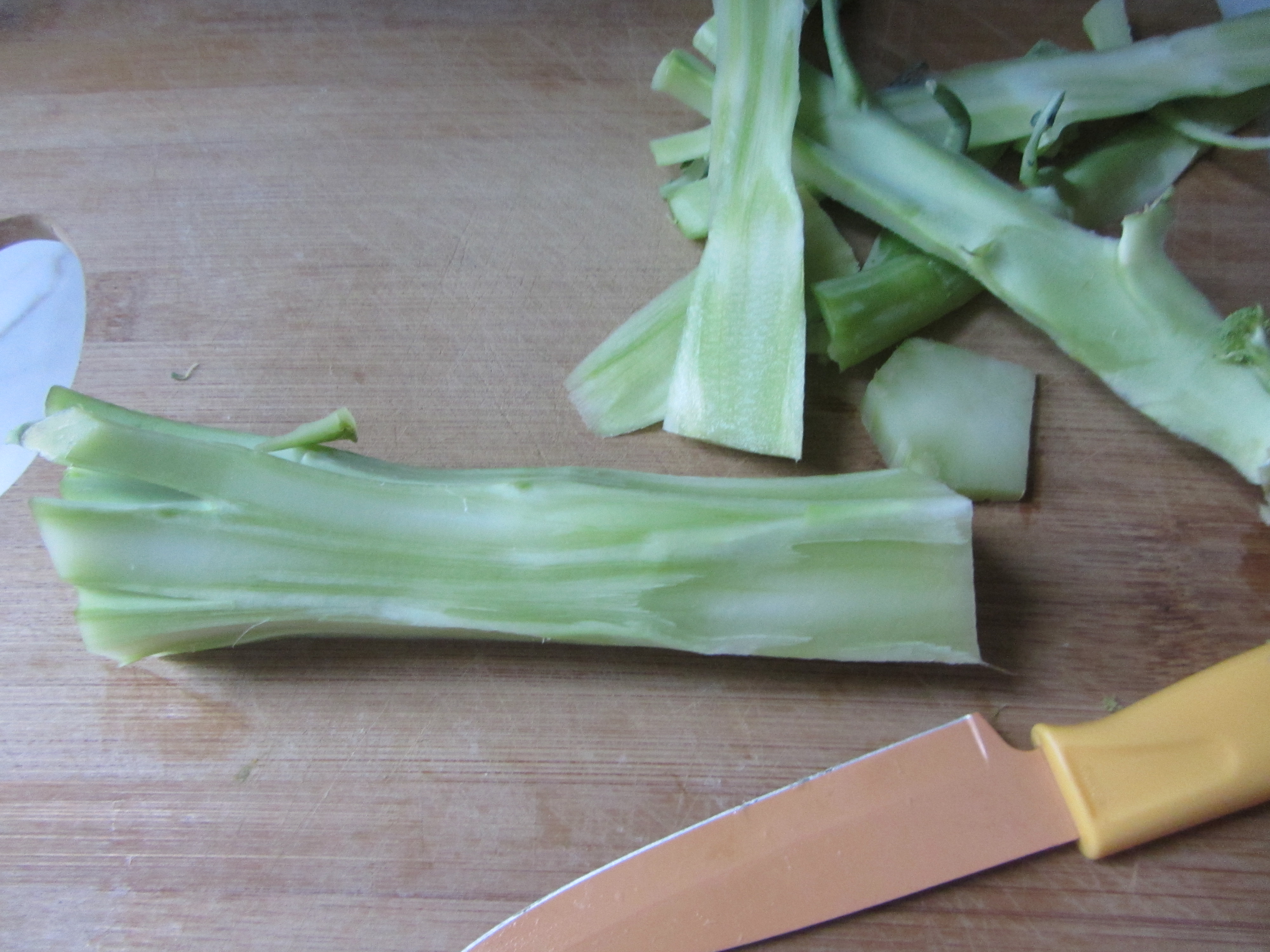 Slice the stalk horizontally into discs that are about a quarter-inch thick.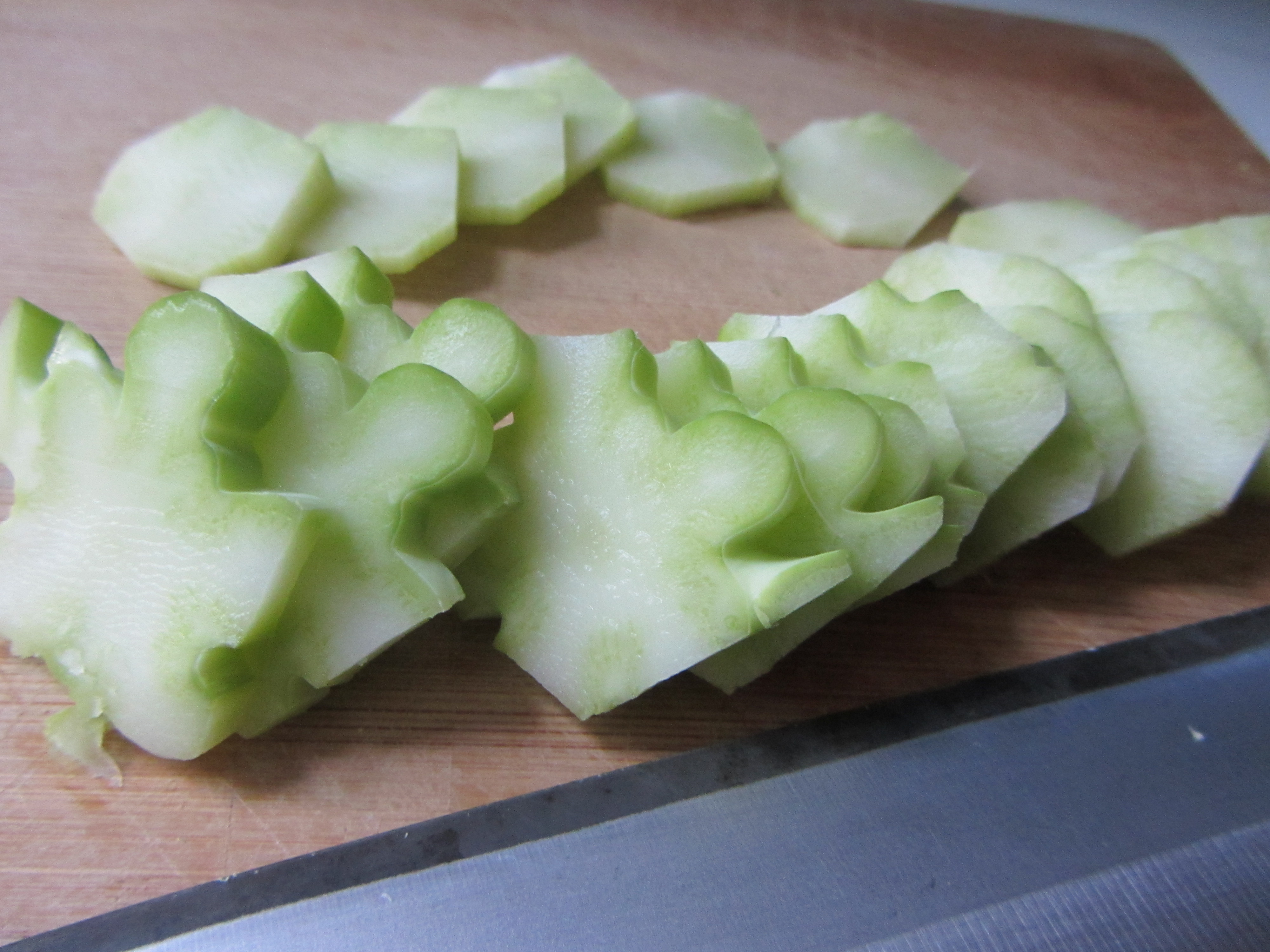 Bring a medium-sized pot of water to a boil.  Add a pinch of sea salt and then add the broccoli discs.  When they float to the top they are ready (this should take about 2 minutes).  Remove with a wire mesh skimmer or a slotted spoon and allow to cool in a wire mesh basket.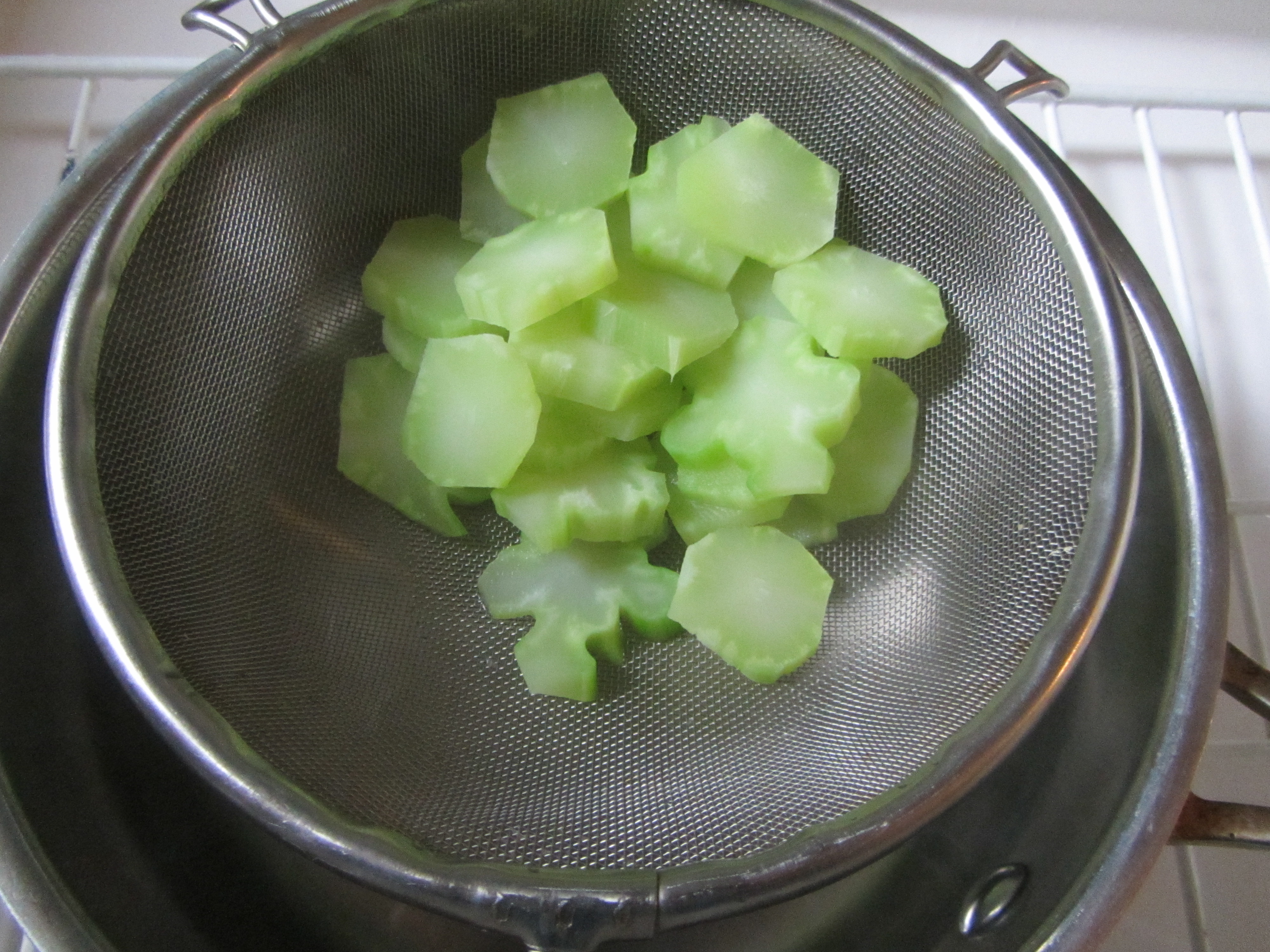 Peel and halve the Clementine.  Section one half and juice the other (if desired).  Arrange the spinach and broccoli discs on each plate. Top with a Clementine section and, if desired, the clementine juice.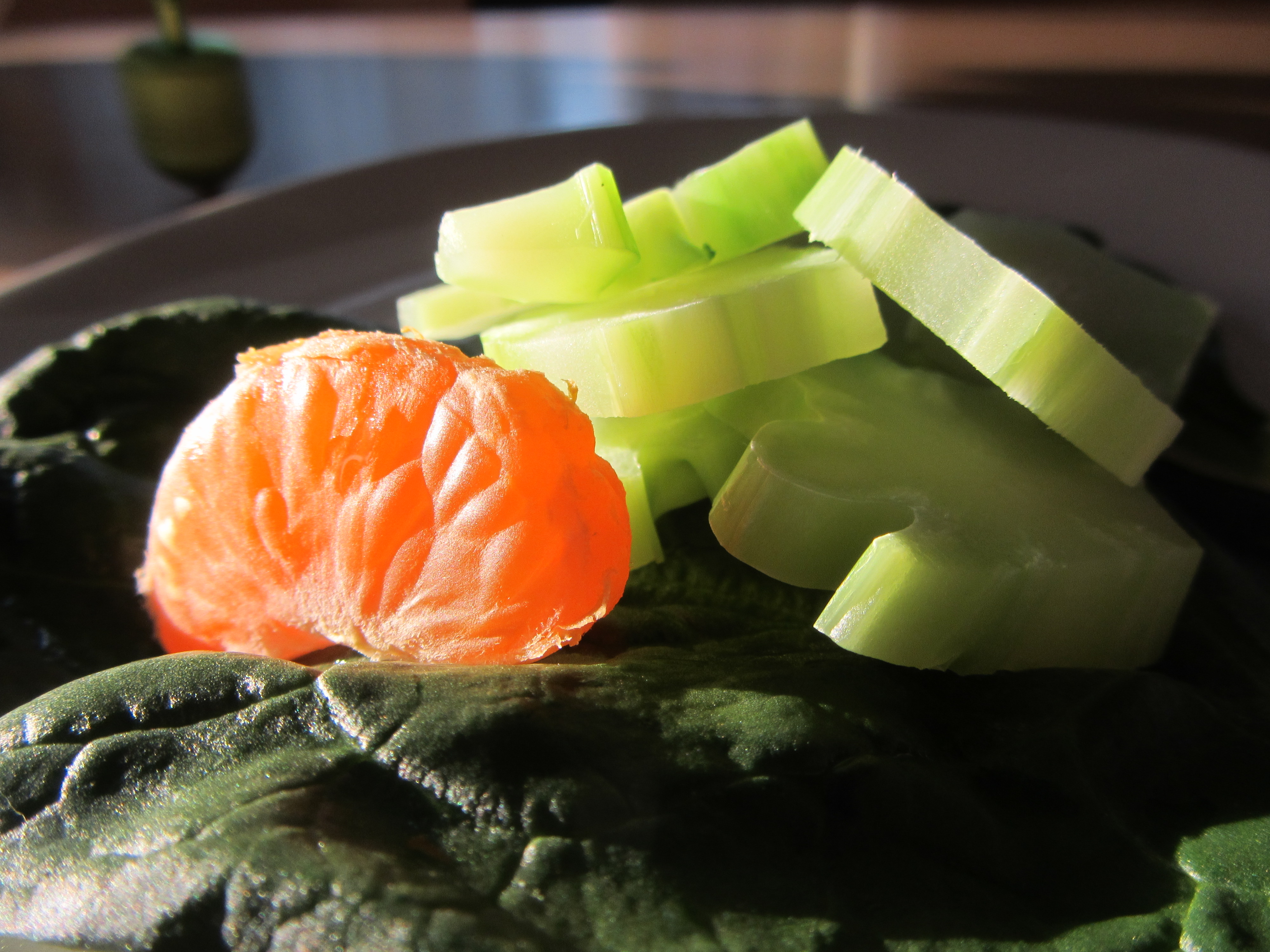 ©Nancy Wolfson-Moche 2013