March 6, 2014 • Nancy Wolfson-Moche
---
It was bitter cold and I was looking for strength. I found it in three varieties in the brassica family: Brussels sprouts, green Winterbor kale and red Russian kale. I chopped them into small pieces so they'd cook faster, quick-sautéed them and chewed them well.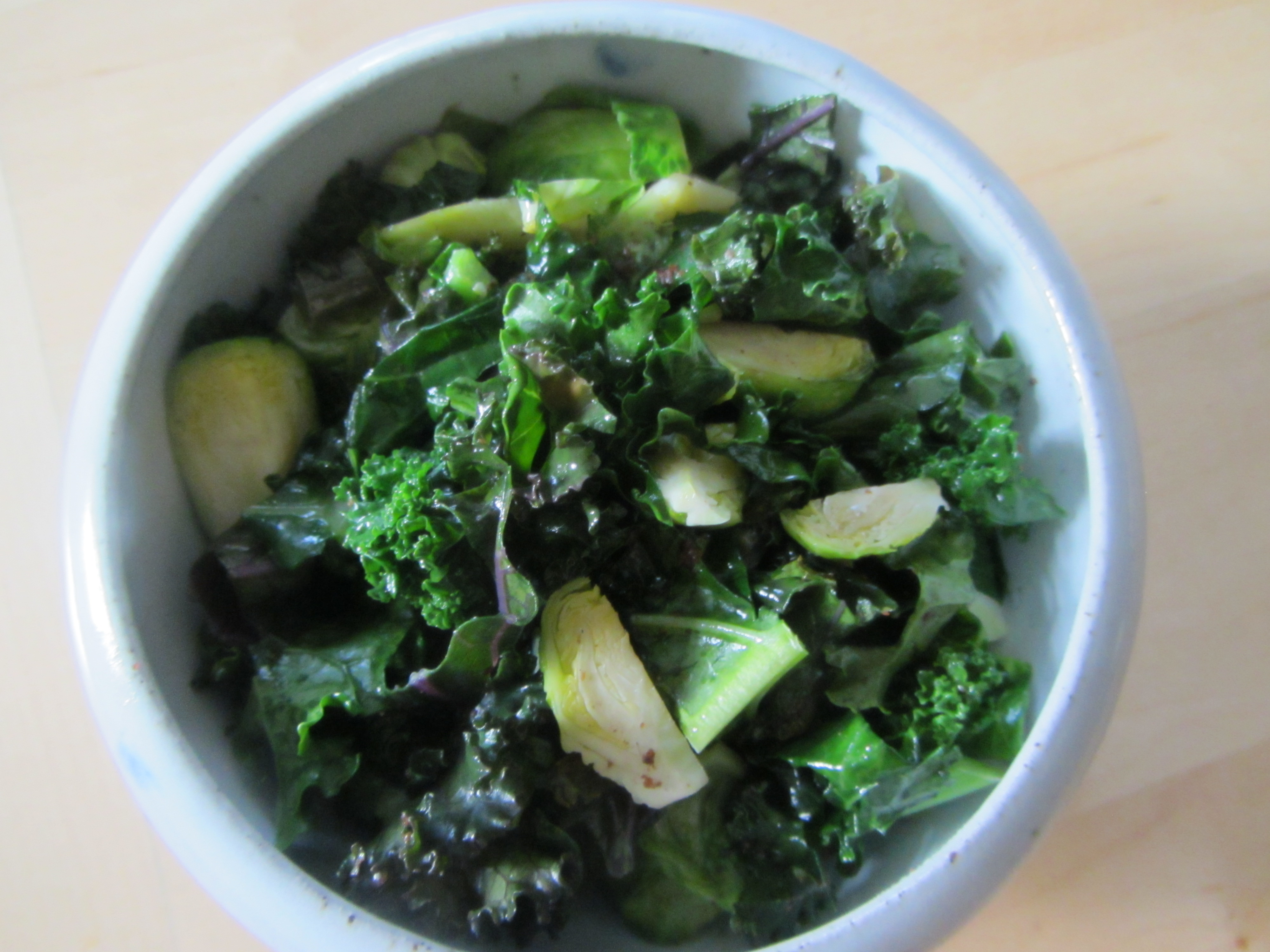 serves 3
INgredients
4 ounces Brussels sprouts
4 Winterbor kale leaves
5 red Russian kale leaves
1 Tablespoon sesame oil
½ teaspoon sumac
Process Wash the Brussels sprouts and both varieties of kale by immersing them in water. Cut the tough ends off each sprout, remove any dry or tough outer leaves and then quarter each sprout, vertically, as shown.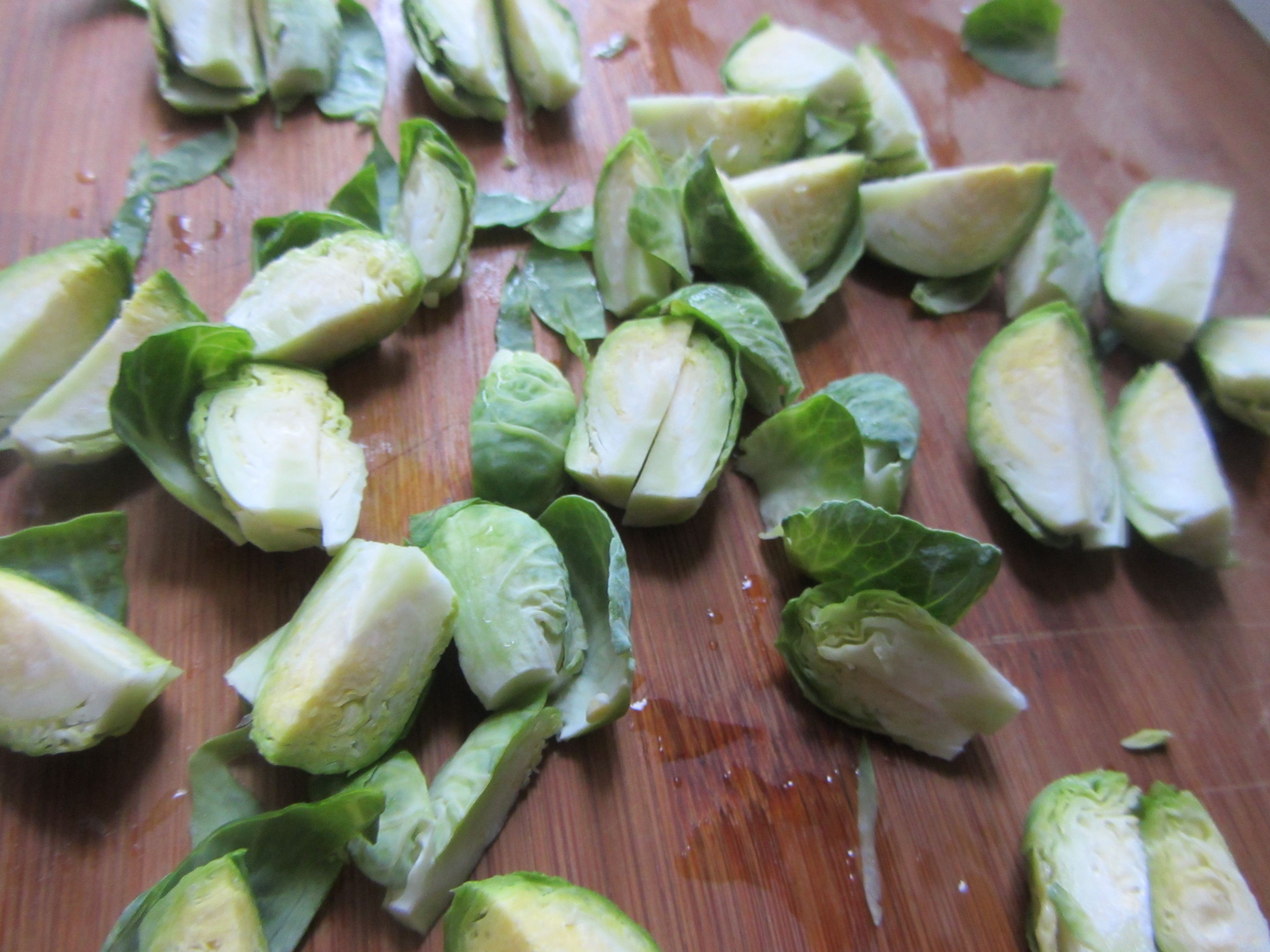 Set aside. Chop each variety of kale separately into half-inch-thick ribbons.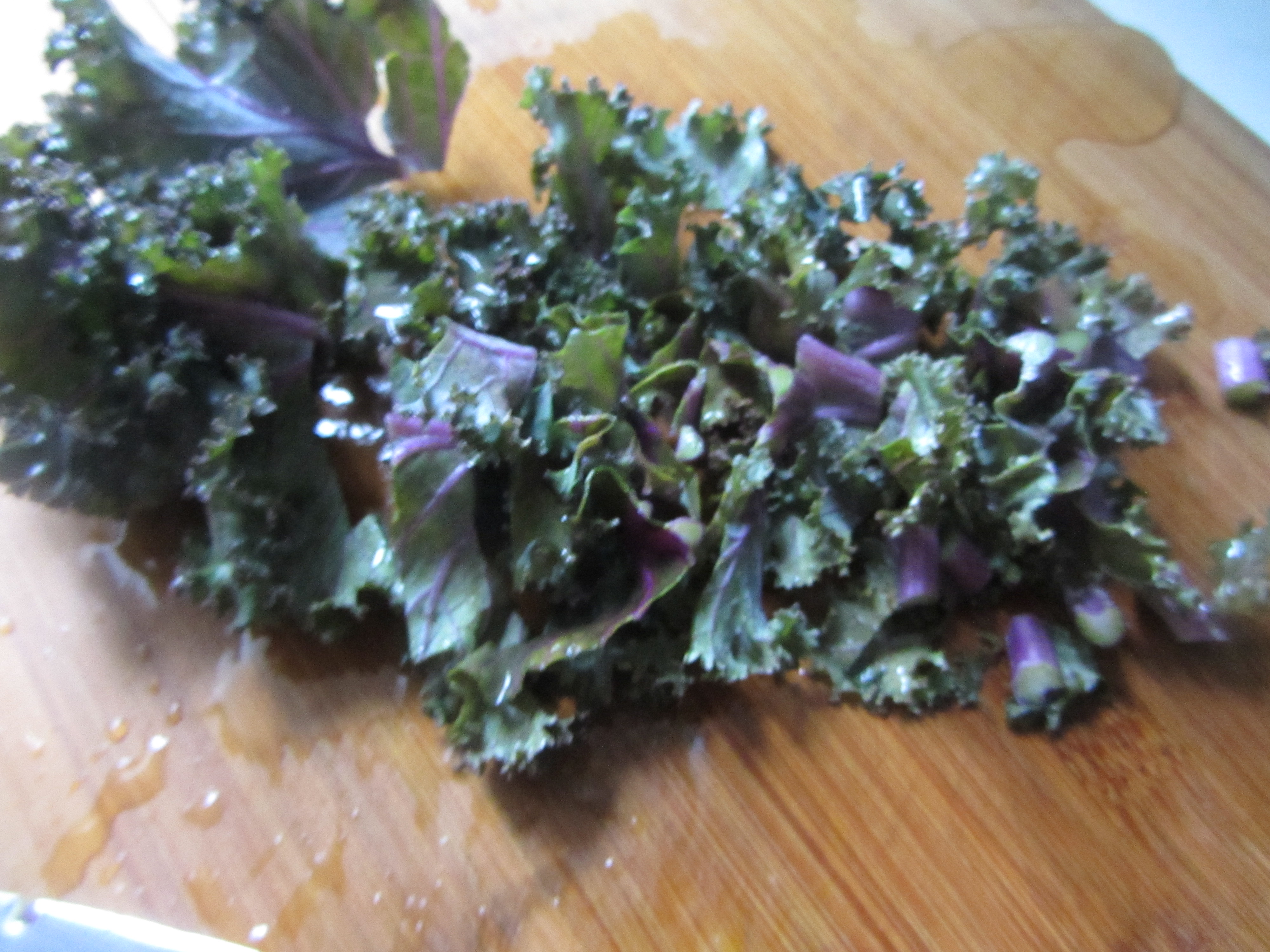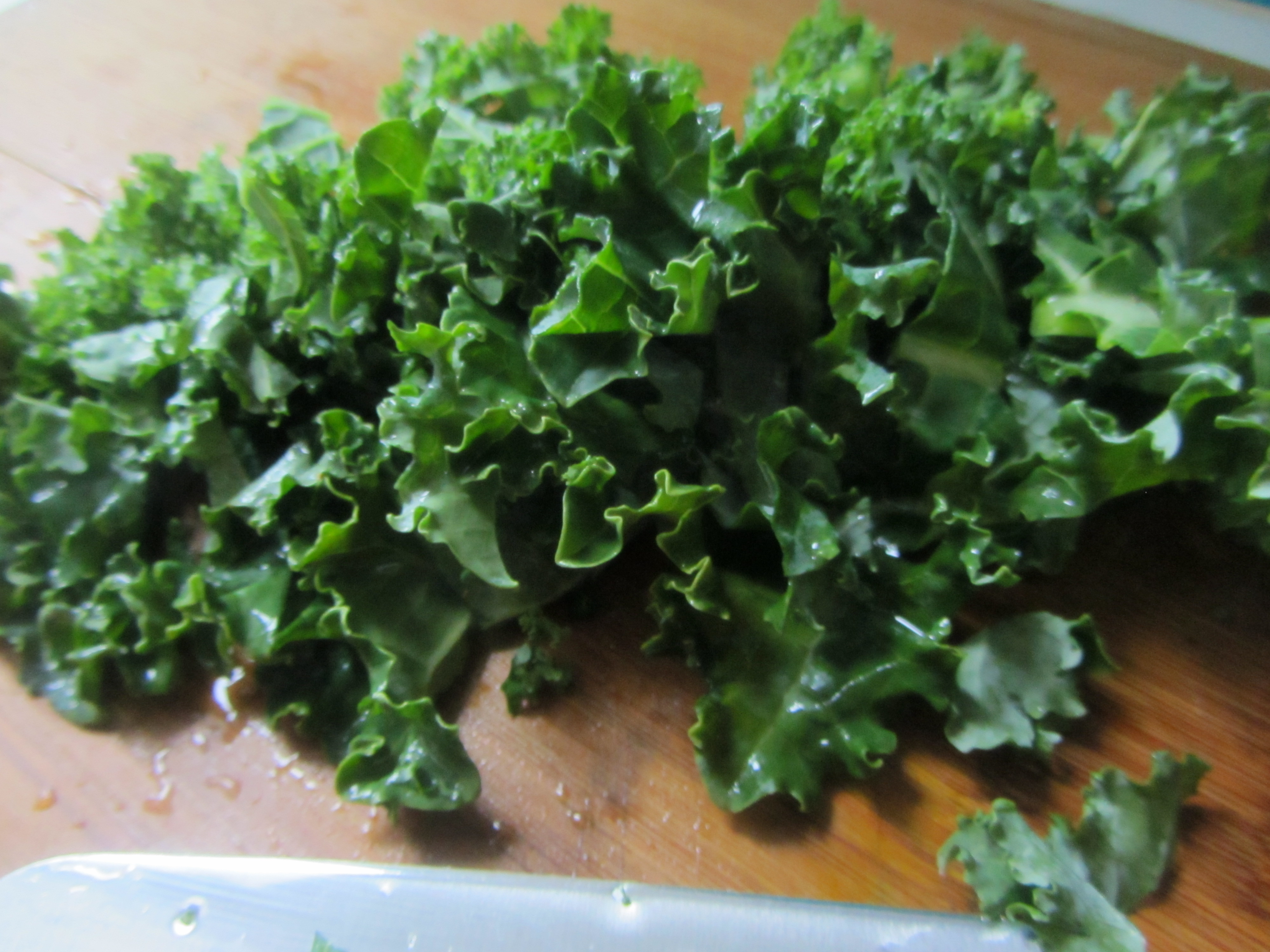 Set aside. Heat a cast iron or stainless steel skillet on a medium to high flame.  Add the sesame oil and let that heat for about 20 seconds. Add the Brussels sprouts, using cooking chopsticks to turn them so all sides are exposed to the pan's surface.
Add the red kale next; once it has mixed with the sprouts (this should take half a minute or more), add the Winterbor kale. Let the three vegetables cook together for about 30 seconds. When the Brussels sprouts are  golden-brown and the kale wilted, add the sumac and mix it in.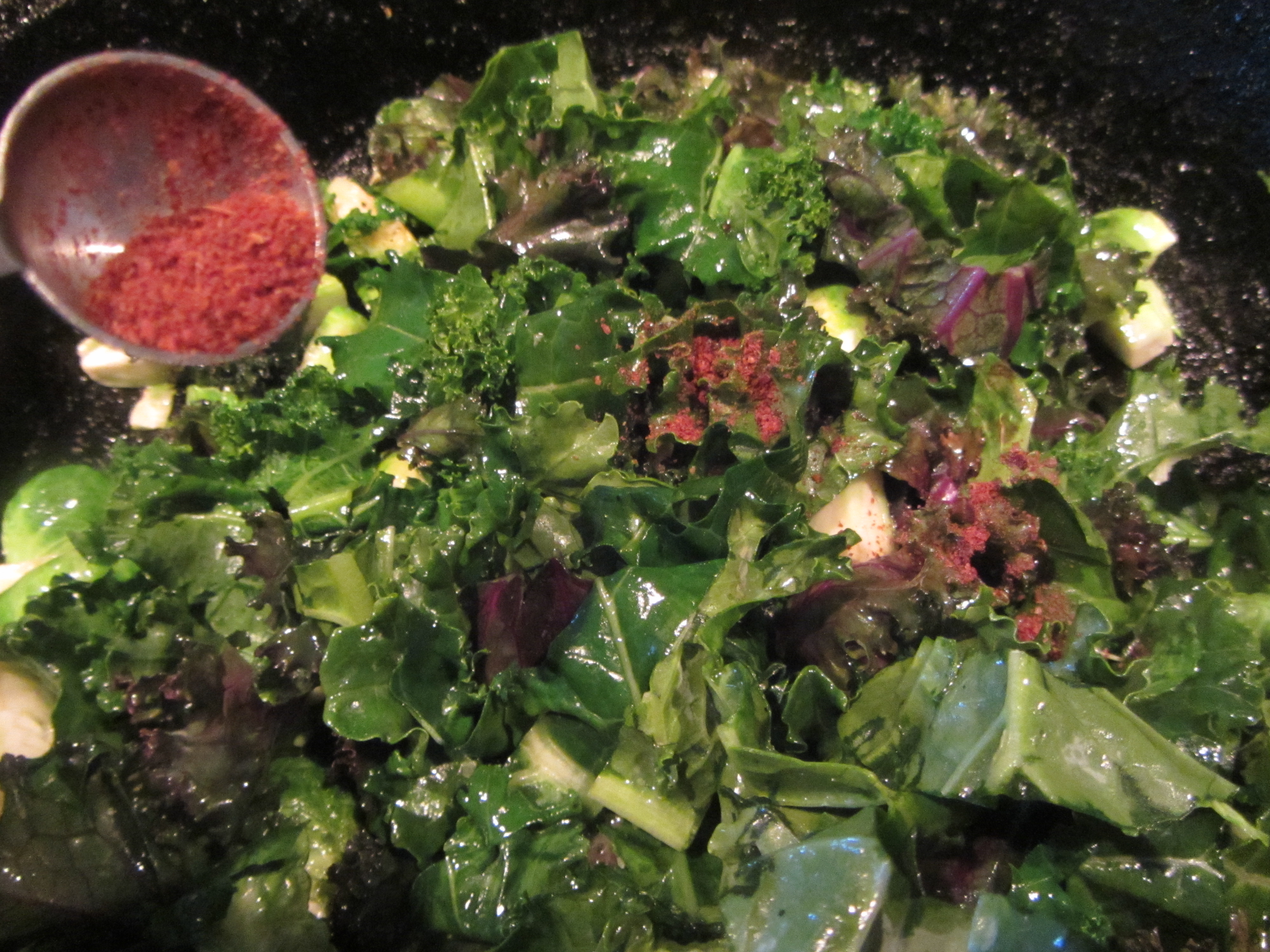 Serve in individual bowls.
©Nancy Wolfson-Moche 2014