December 1, 2013 • Nancy Wolfson-Moche
---
Another travel day, this one bittersweet.  We left early so I packed celery boats filled with hummus, sprinkled with sumac. It hit the spot as we hit the road.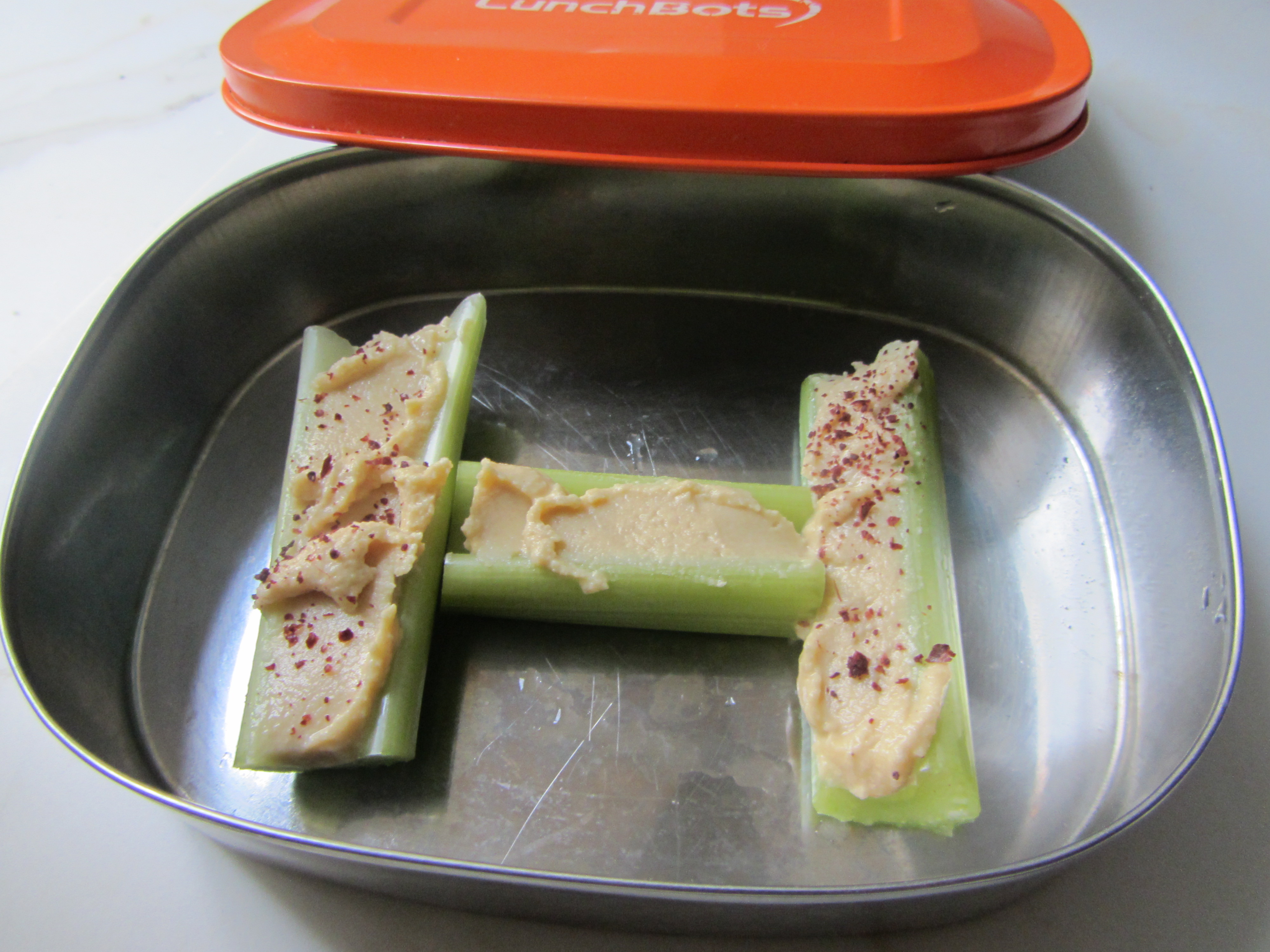 serves 4
INgredients
4 stalks celery
4 Tablespoons hummus
8-10  shakes sumac
Process  Wash and clean the celery.  Slice it into 2 or3-inch segments. Spoon the hummus into each celery cavity. Sprinkle with sumac.
©Nancy Wolfson-Moche 2013