December 8, 2013 • Nancy Wolfson-Moche
---
I love hearing from you. My friend Benjamin, a very capable architect and cook, said he'd like more on the storage of vegetable dishes.  This dish is a keeper. Kale is one of the leafy green crops still growing and being harvested in the New York city area.  It is hardy and sweet at this time of year, particularly good for making pesto. I will serve it for breakfast, lunch and dinner throughout the week. Spread it on pasta, pizza, a slice of bread or a sandwich. Spoon it on rice, couscous or quinoa, too. Store it in a glass jar in the fridge where it will keep for up to six days.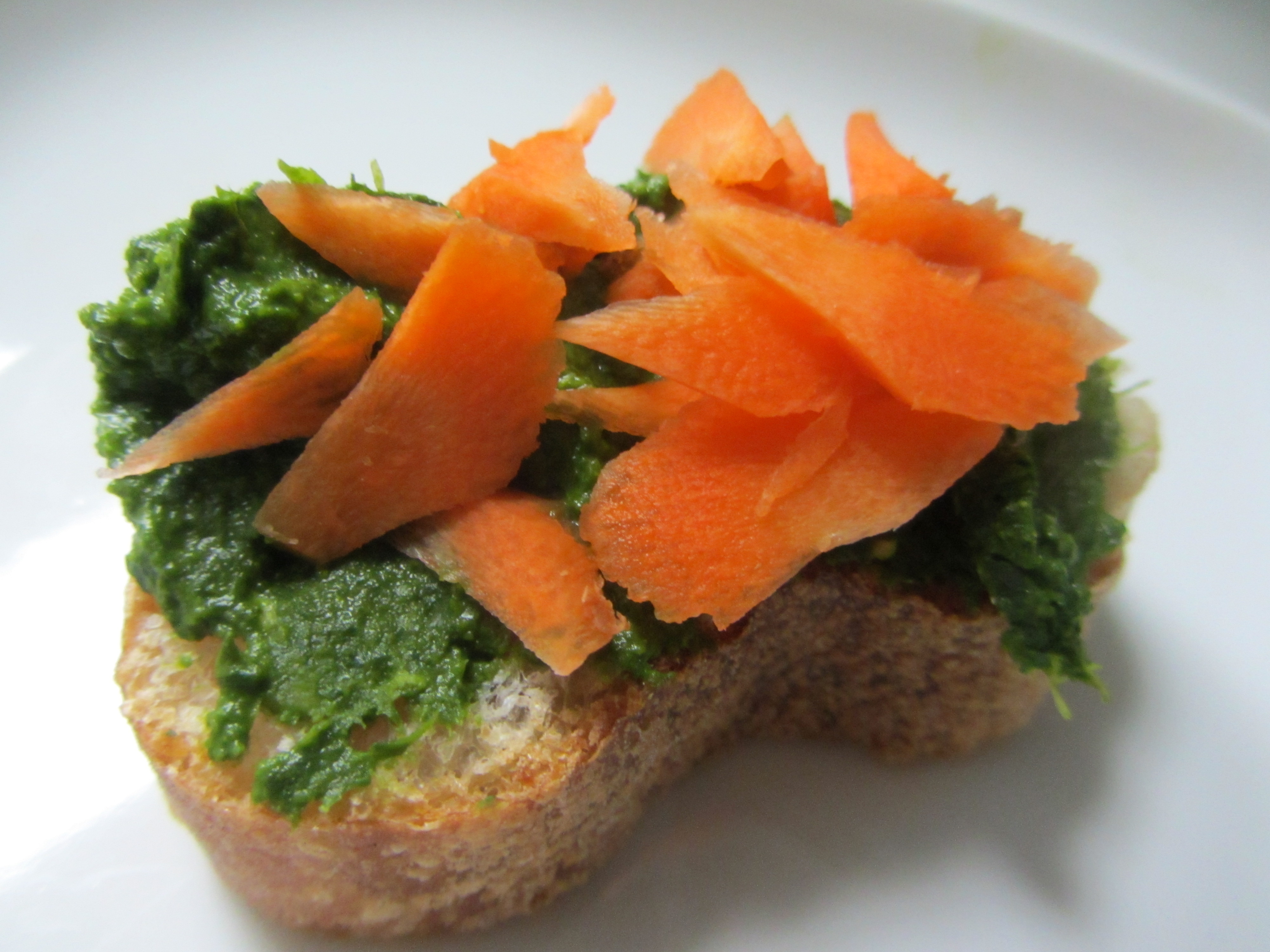 serves many
INgredients
one bunch organic kale (Winterbor or lacinato – "dinosaur" – work best)
2 Tablespoons (or more, as needed for smooth texture) organic EVVO (Extra Virgin Olive Oil)
¼ cup walnuts, dry roasted
1-2 cloves fresh garlic, peeled (note: 2 cloves render it quite a bit spicier)
1/2 teaspoon fine sea salt
1 carrot (optional vegan topping)
Process   Cut or tear the leafy green part of the kale from the tough stalks on the bottom.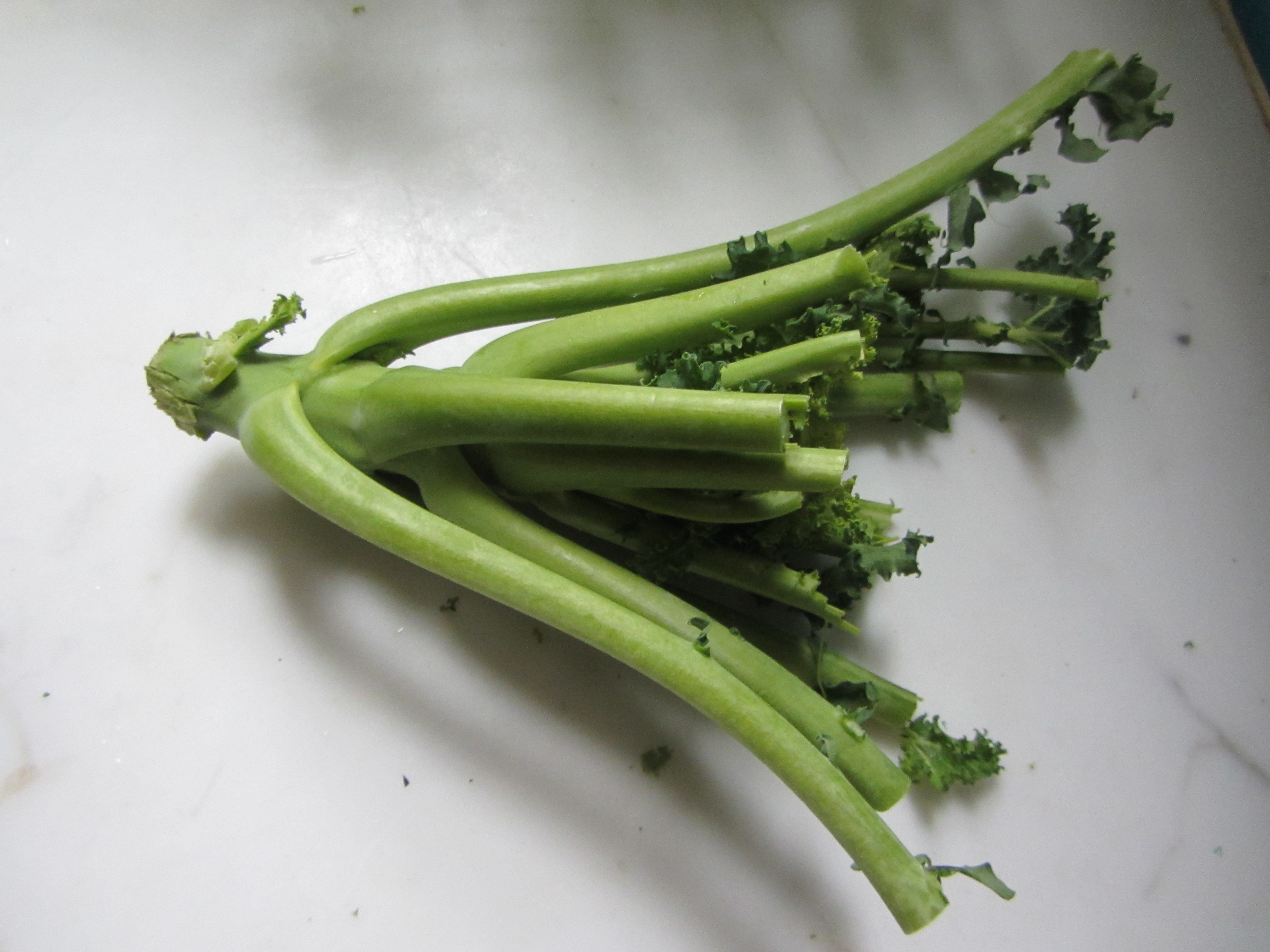 Wash and clean the kale, removing any brown leaves. Note: I leave the remaining spines intact; some people remove them now. I prefer to wait until the kale has been boiled and softened to determine how much of the spine needs to be removed before putting it in the blender. The spine is the strengthening part of the vegetable, so I try to leave it intact if possible.Place the cleaned kale in a large heavy pot (I use a pasta pot with a built-in colander) of rapidly boiling salted water. Let the kale boil for about 10 minutes, until it is soft but still bright green. Remove the kale from the water by taking the colander out of the pasta pot.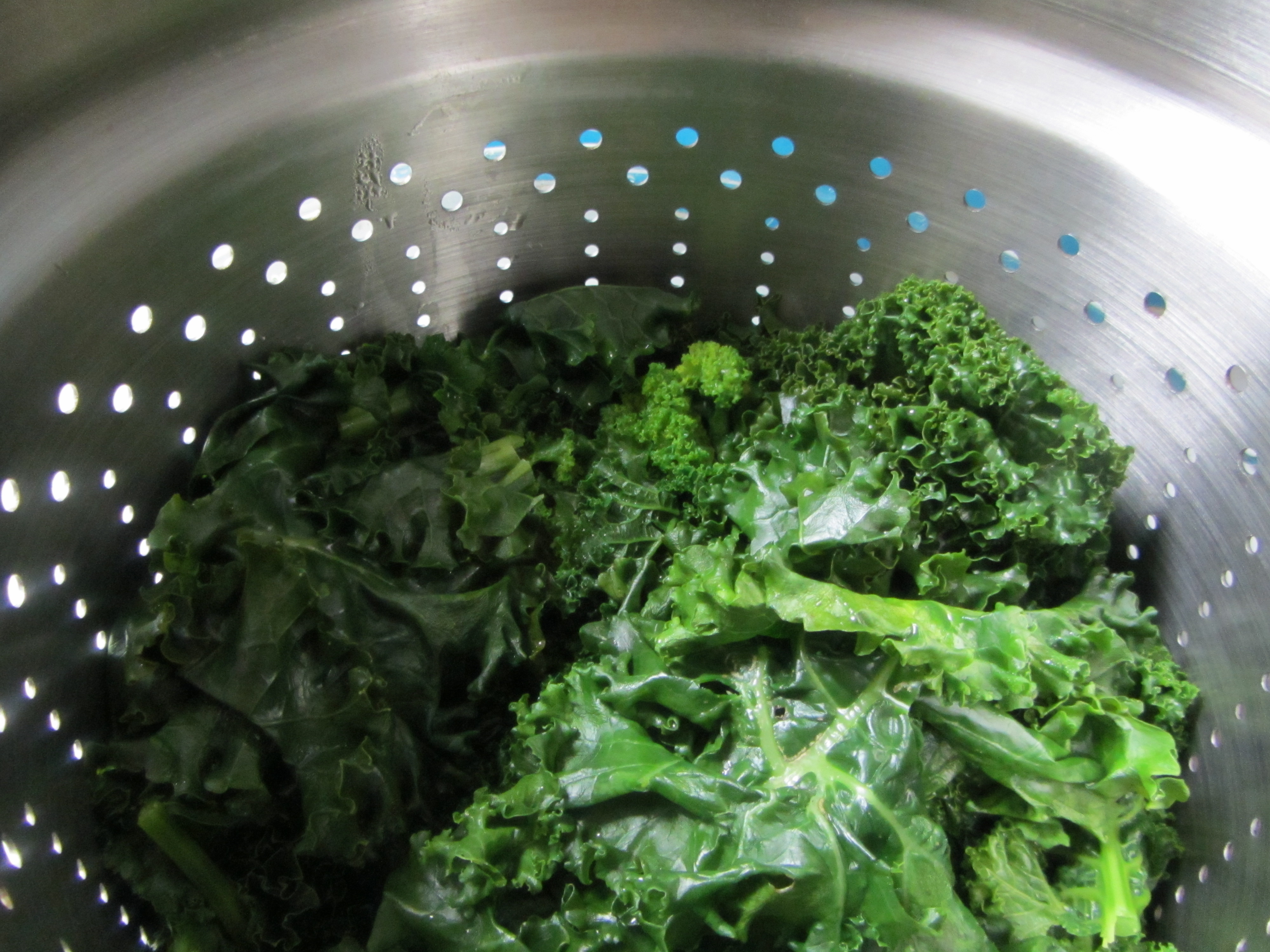 You can place in a bowl of cold water (to stop the cooking process); I just let it cool in the kitchen. Remove any thick and tough kale spines now by cutting them away from the leaves.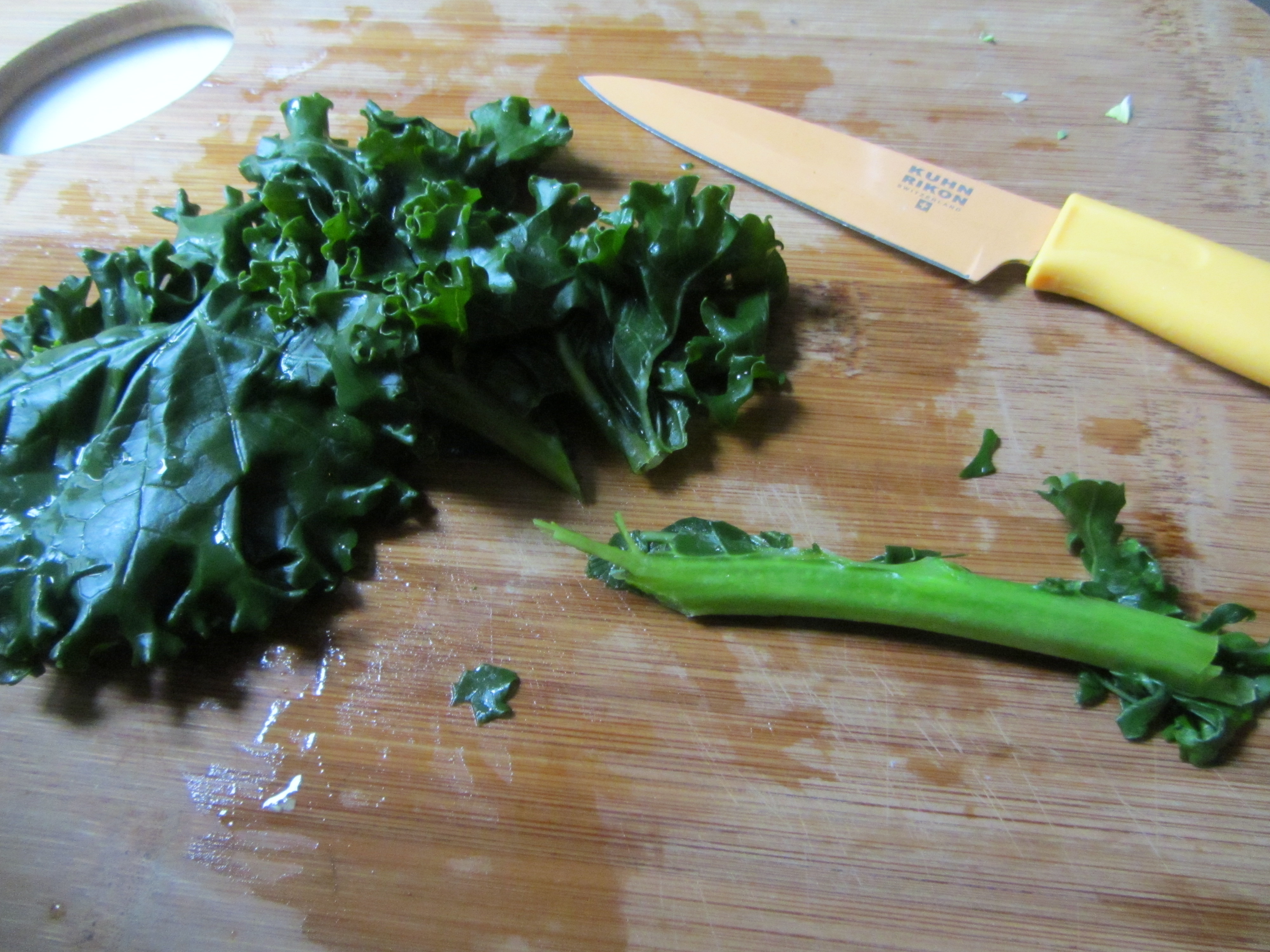 Squeeze water out of kale and place it in a blender with the oil, garlic,  walnuts, sea salt and a quarter cup of room temperature water.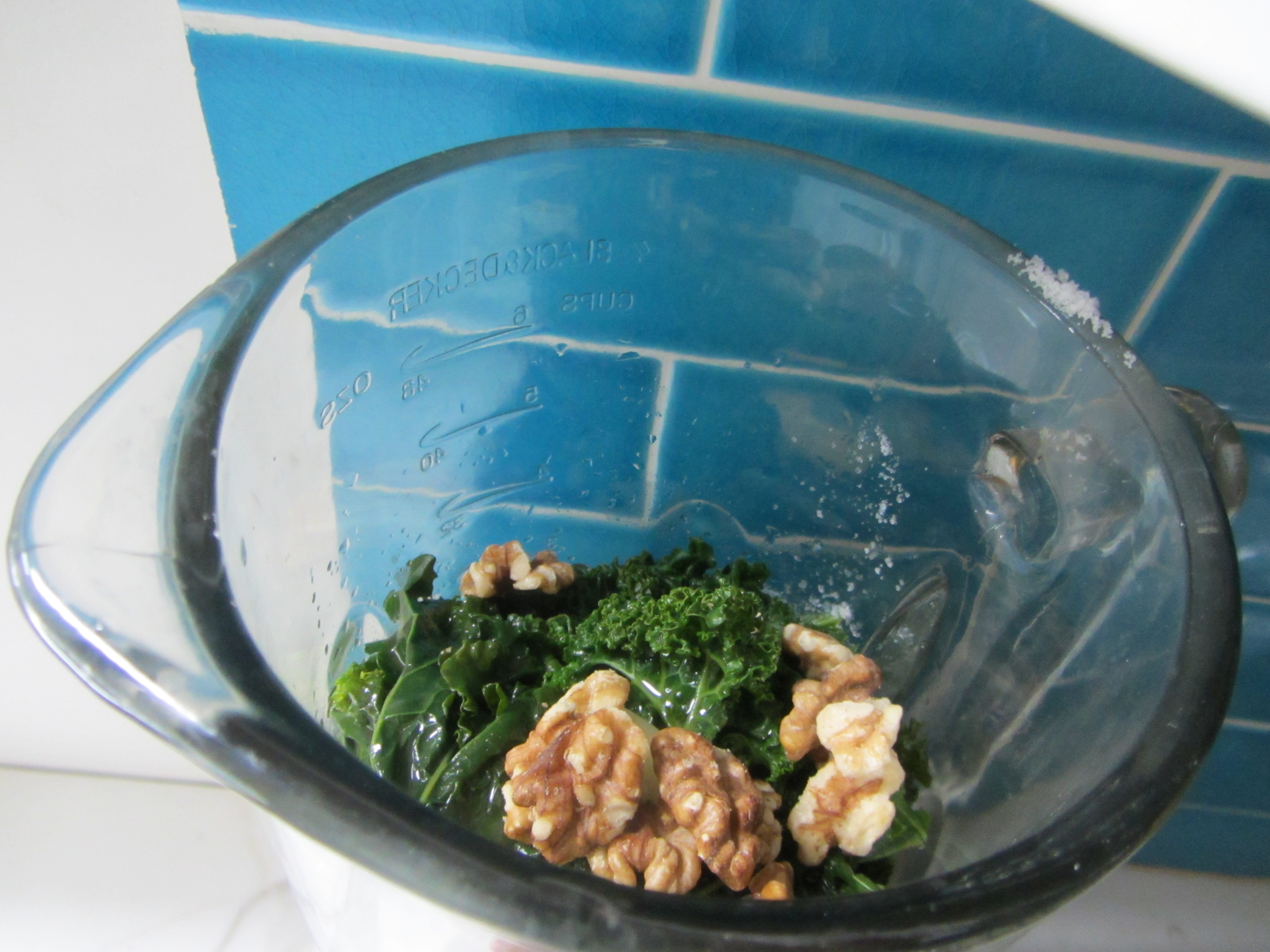 Blend until smooth and "creamy" like a basil pesto. Note: you may have to add olive oil and a bit more water to get the right consistency.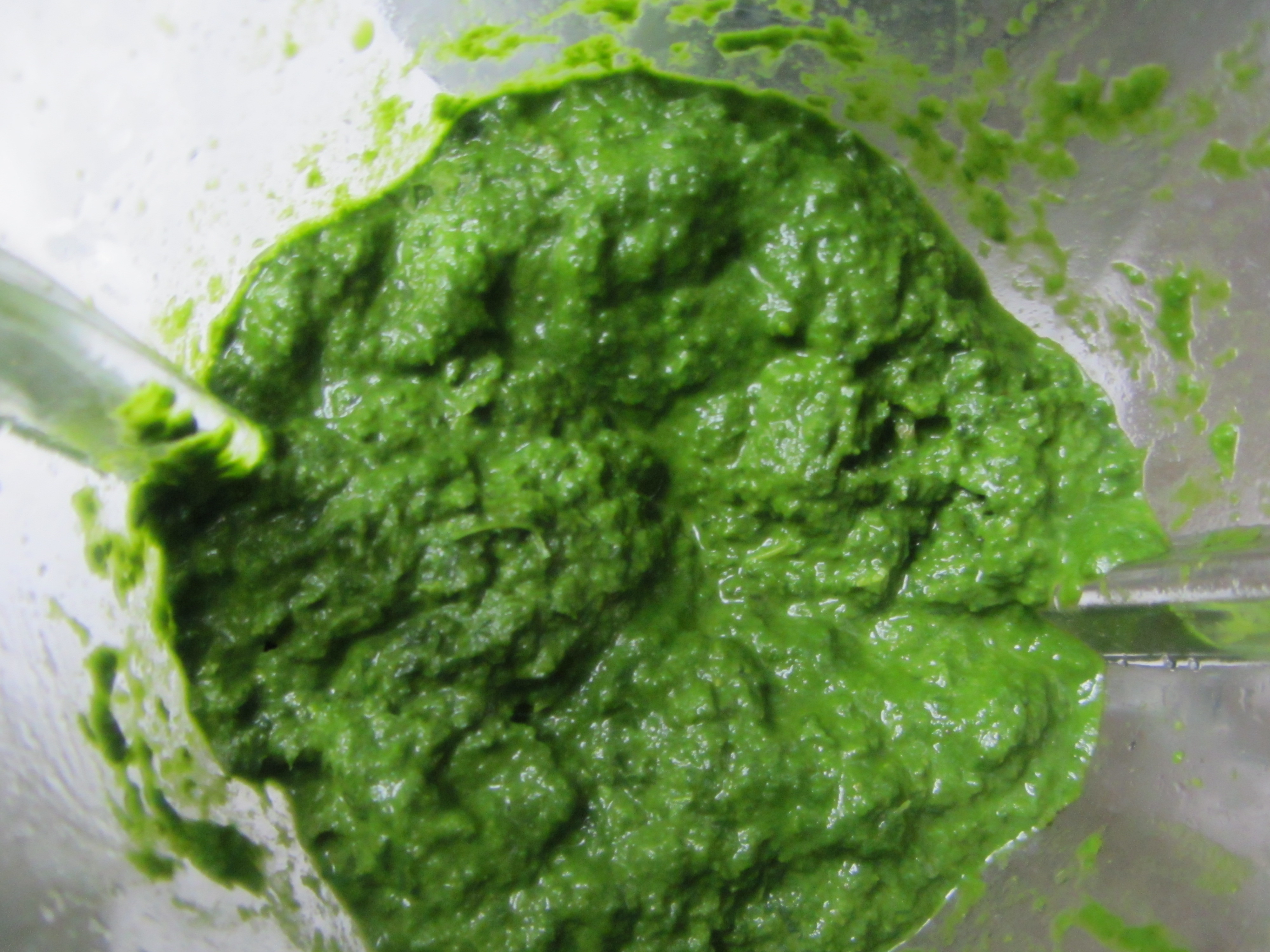 Shave the carrots:  use a good vegetable knife to scrape the tip of the carrot as if you are sharpening a pencil.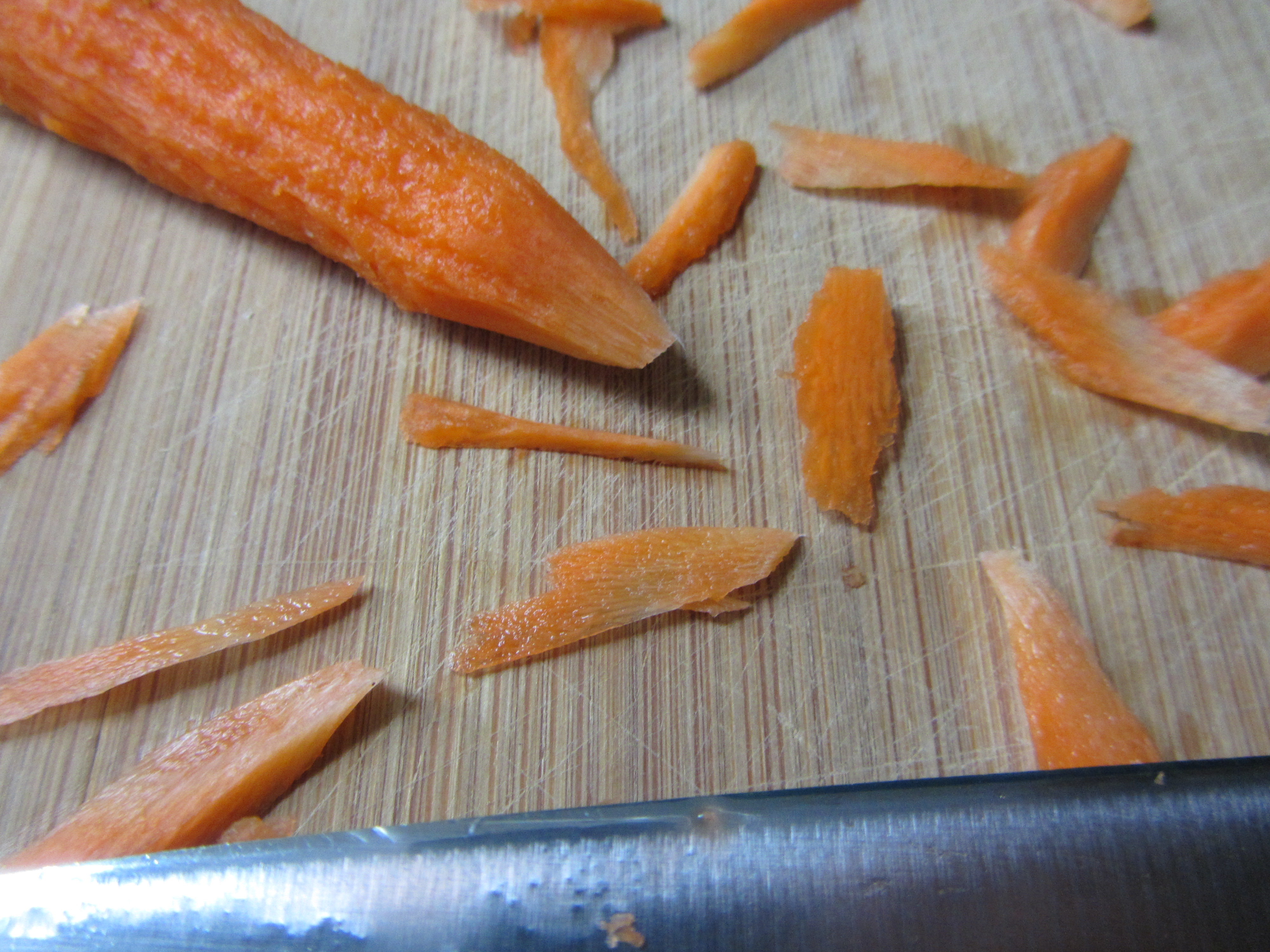 Spread the pesto on a slice of fresh multi-grain sourdough bread.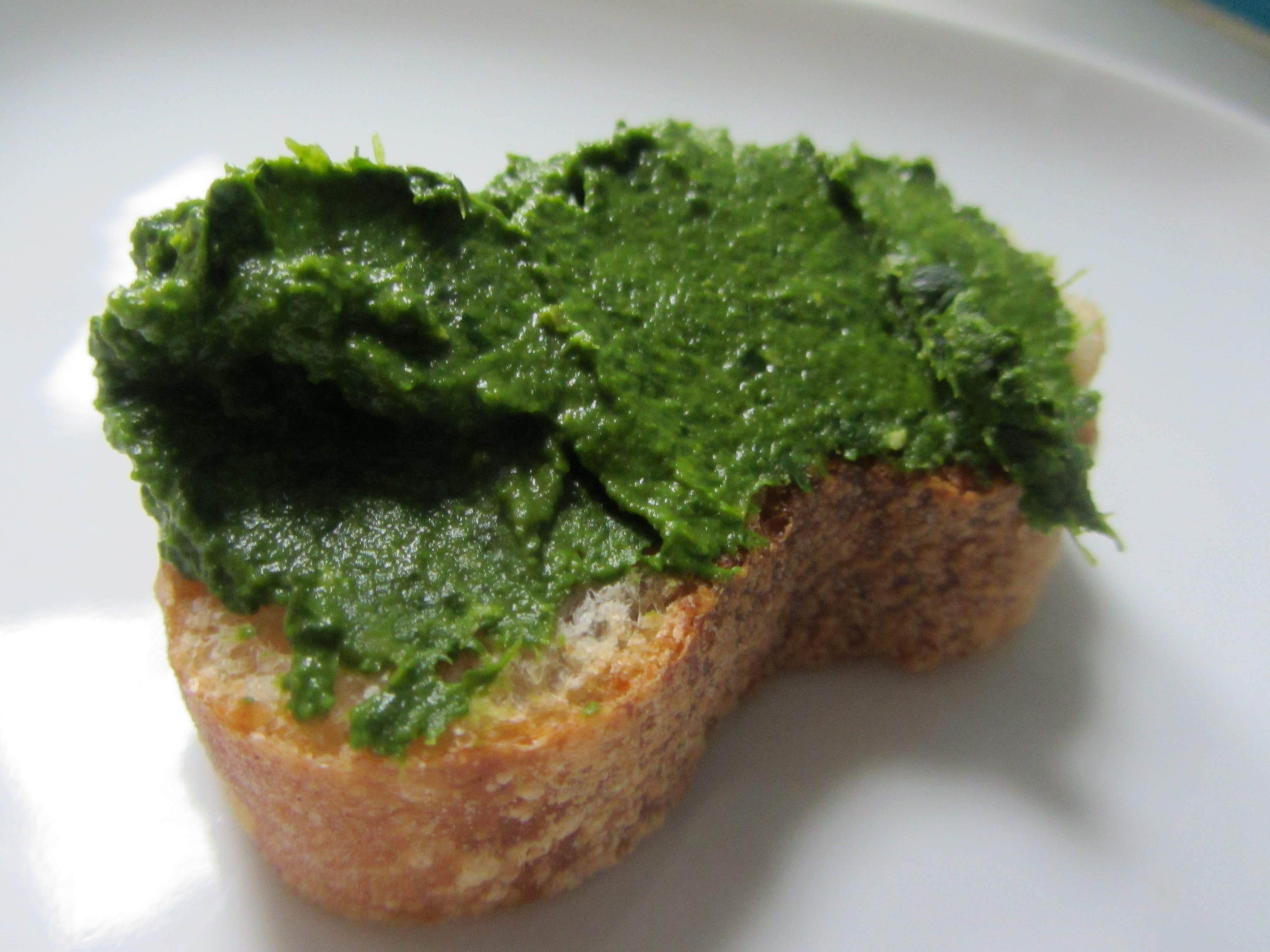 Top with shaved carrots.  You can, of course, add shavings of parmigiana or goat cheese.  Refrigerate it in a glass jar where it will keep for up to six days.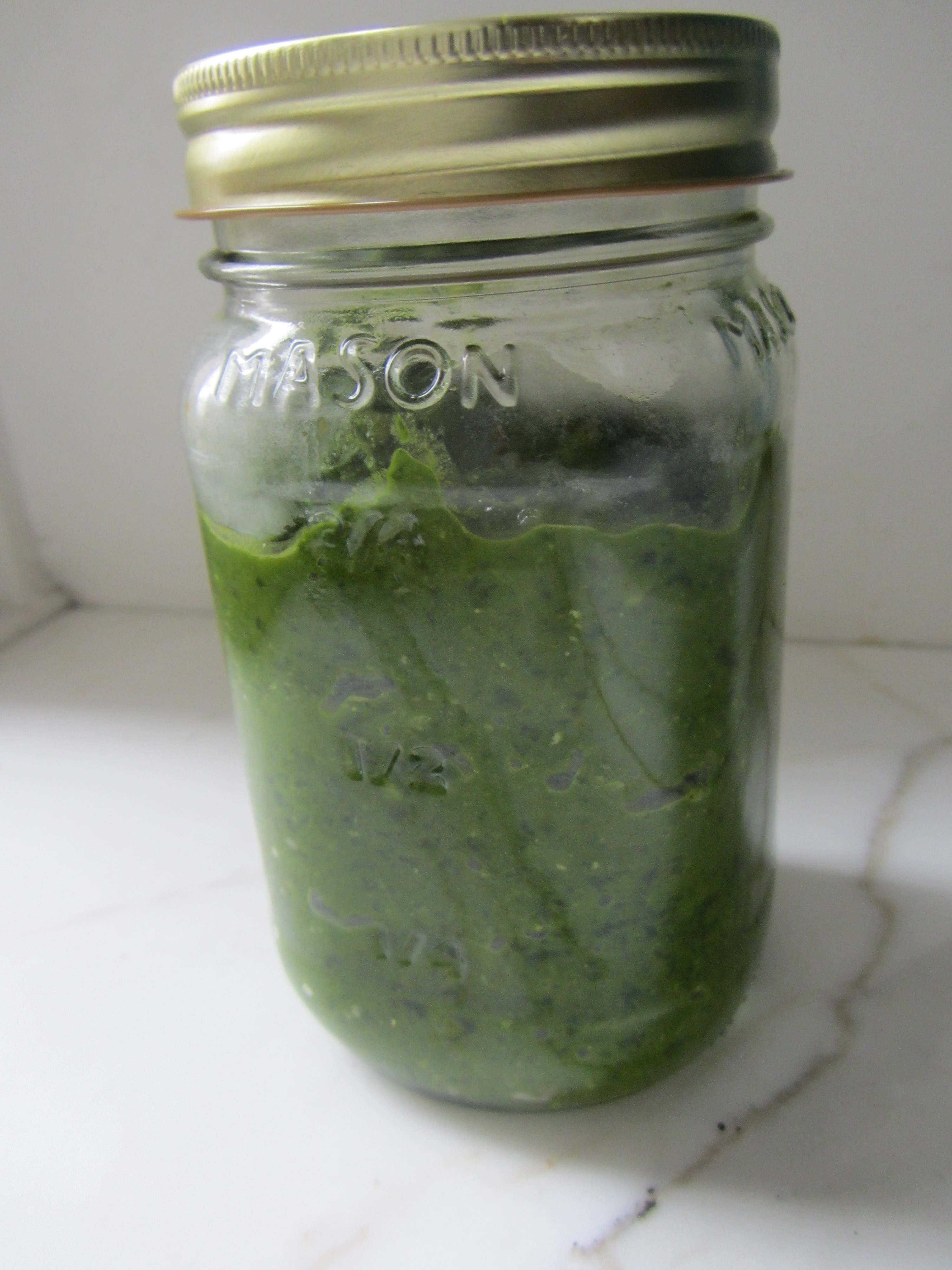 It does get spicier each day….
©Nancy Wolfson-Moche 2013