August 25, 2013 • Nancy Wolfson-Moche
---
The pinkish red, green and brown of this bittersweet dish reflects the slight reddening of the leaves on the trees, the nip in the air and the bittersweet feeling I have at summer's end.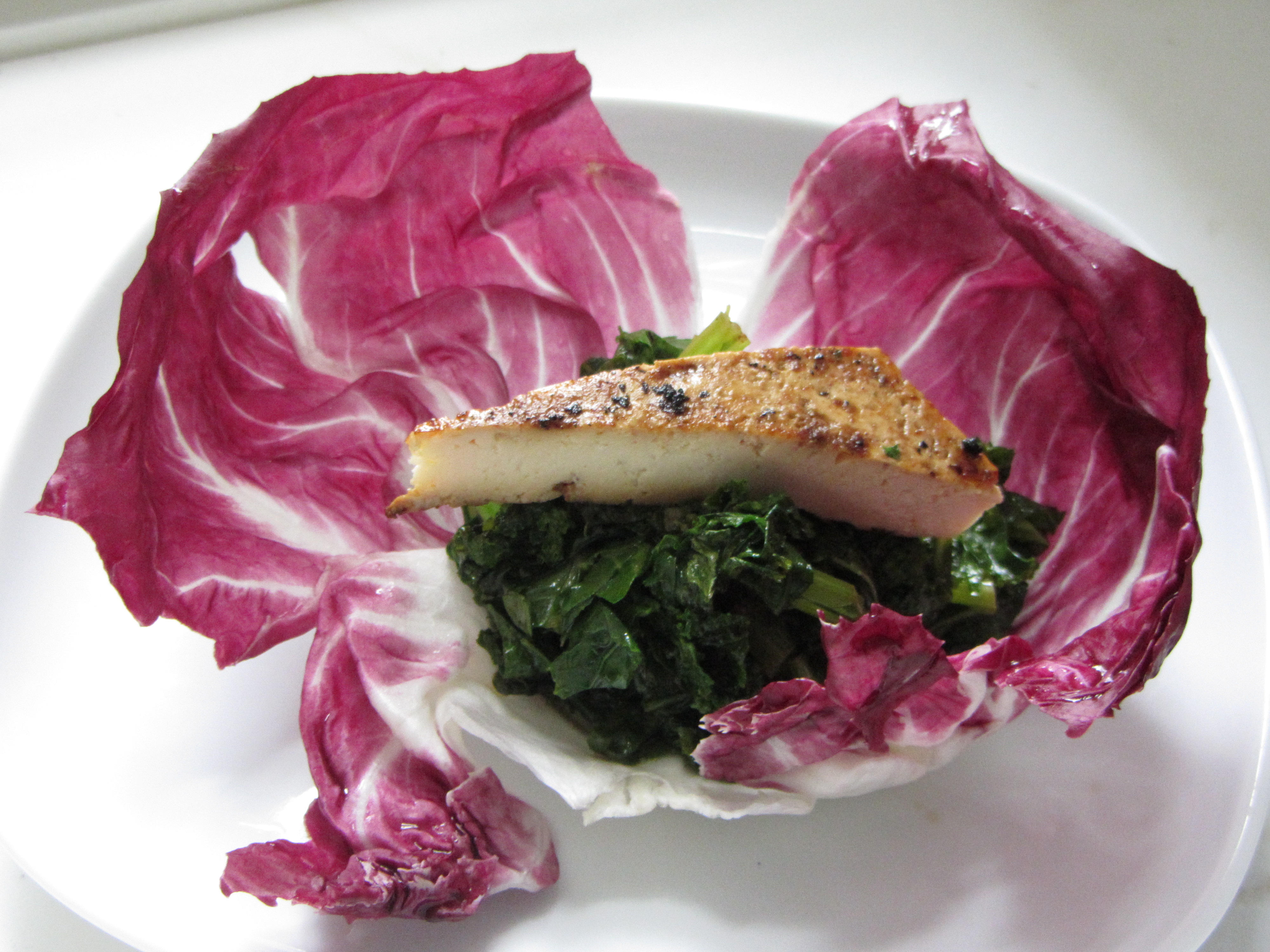 serves 4
INgredients
For the tofu
2 squares firm tofu
1 Tablespoon mustard
1 Tablespoon white (chickpea) miso
¼ cup soy sauce
1 teaspoon grated ginger
1 Tablespoon brown rice syrup
2 Tablespoons grape seed oil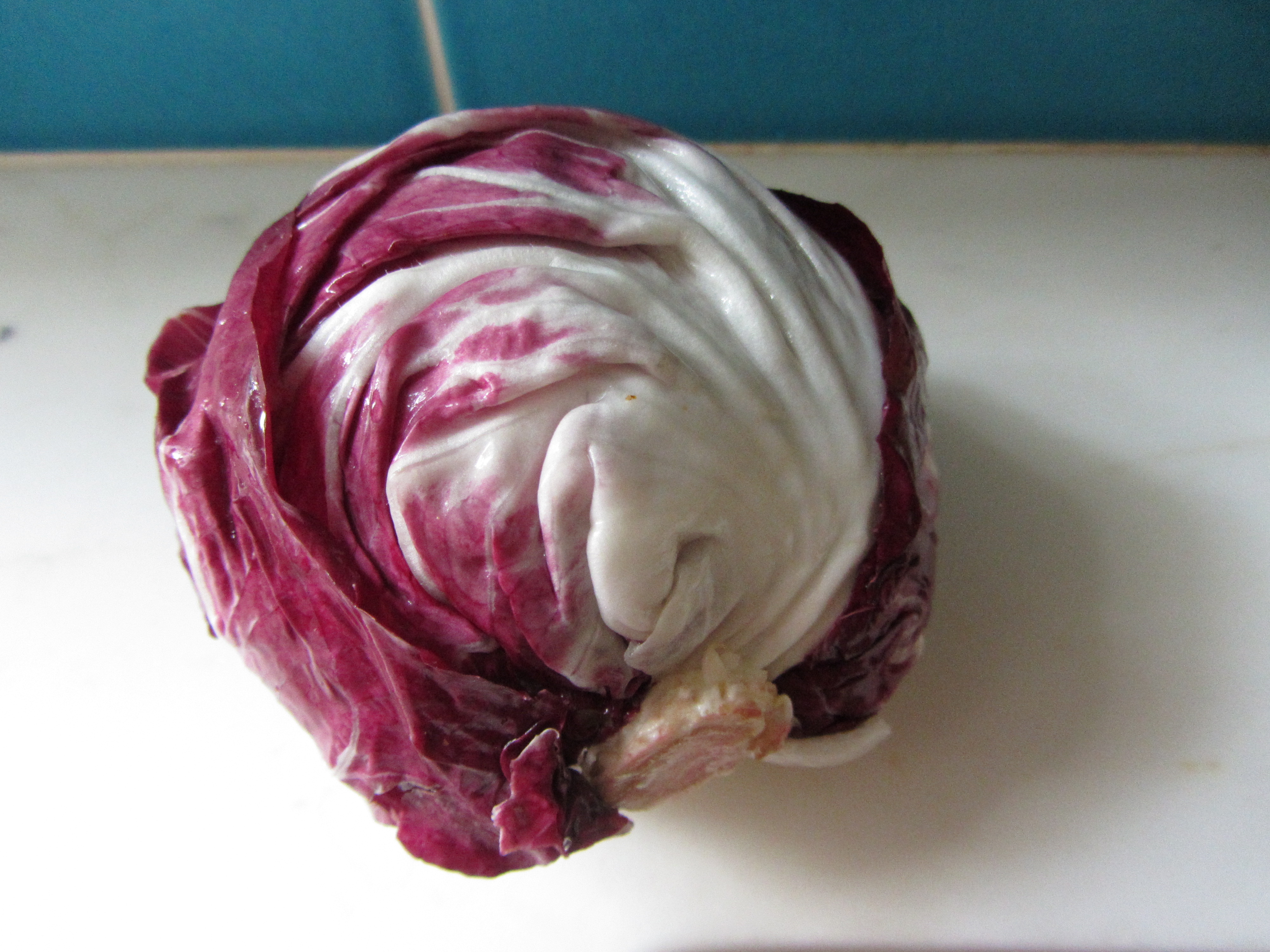 For the veggies
1 head radicchio
1 bunch kale
1 Tablespoon sesame oil (for medium heat)
1 Tablespoon soy sauce
2 squares grilled tofu (I used leftover from last night's dinner, but see recipe here)
Process  
For the tofu  
Wash the tofu and place it in a 2-inch-deep flat glass or ceramic dish. In a small bowl, whisk the mustard, miso, soy sauce, ginger and brown rice syrup together. Pour the marinade over the tofu squares and let marinate for 20 minutes to 2 hours. Heat the grape seed oil in a small cast iron or stainless steel skillet. When the oil is hot, add the tofu, browning it well on each side. Remove from pan and dredge on a brown paper bag. Cut each square into two triangles and set aside.
For the veggies 
Carefully peel the large radicchio leaves away, separating them from the head.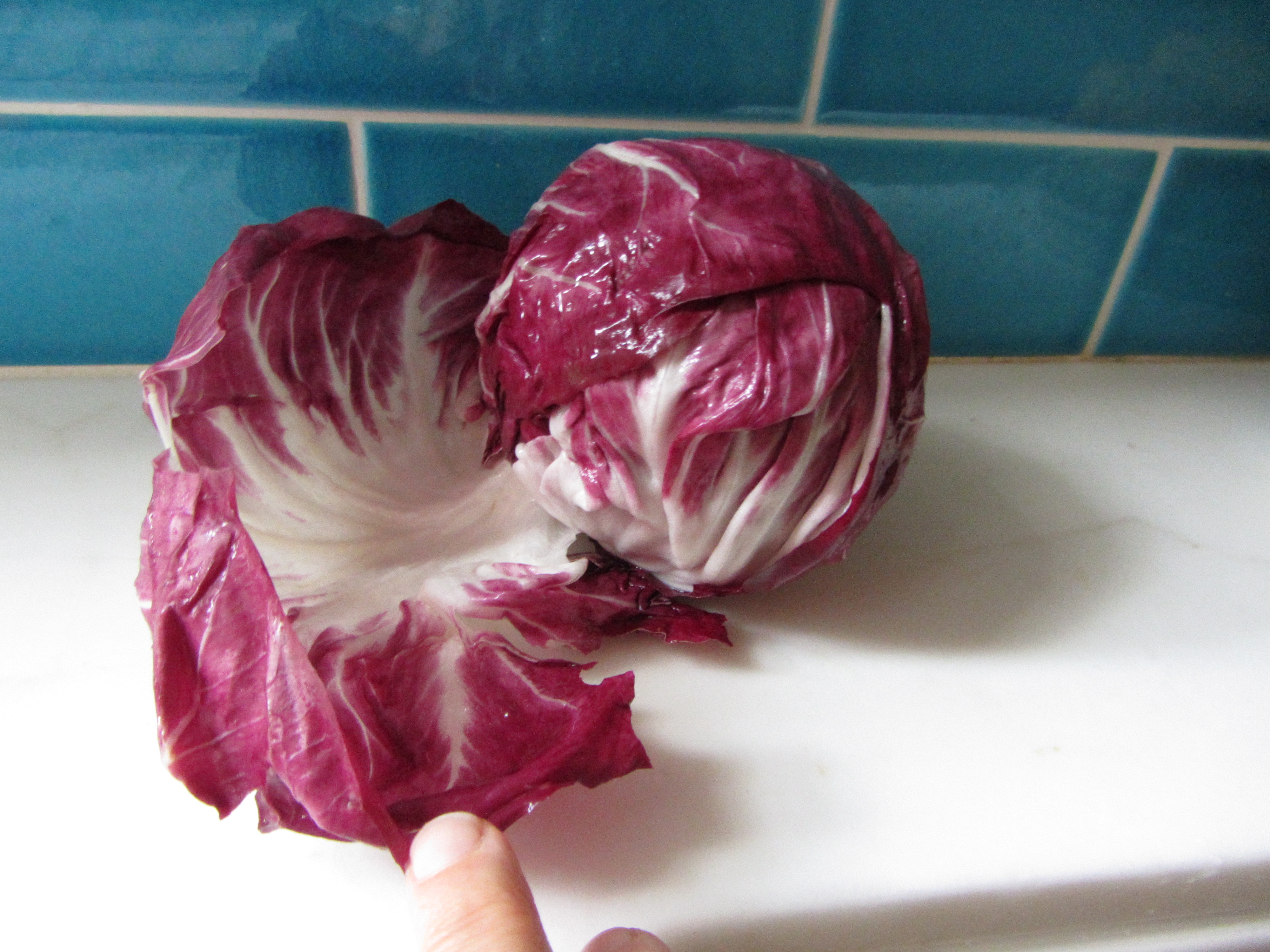 Wash them well. Dry them and place the raw leaves on individual plates.
Wash the kale well.
Trim the kale, removing the tough bottoms of the spines.  Chop the kale into small inch-wide strips.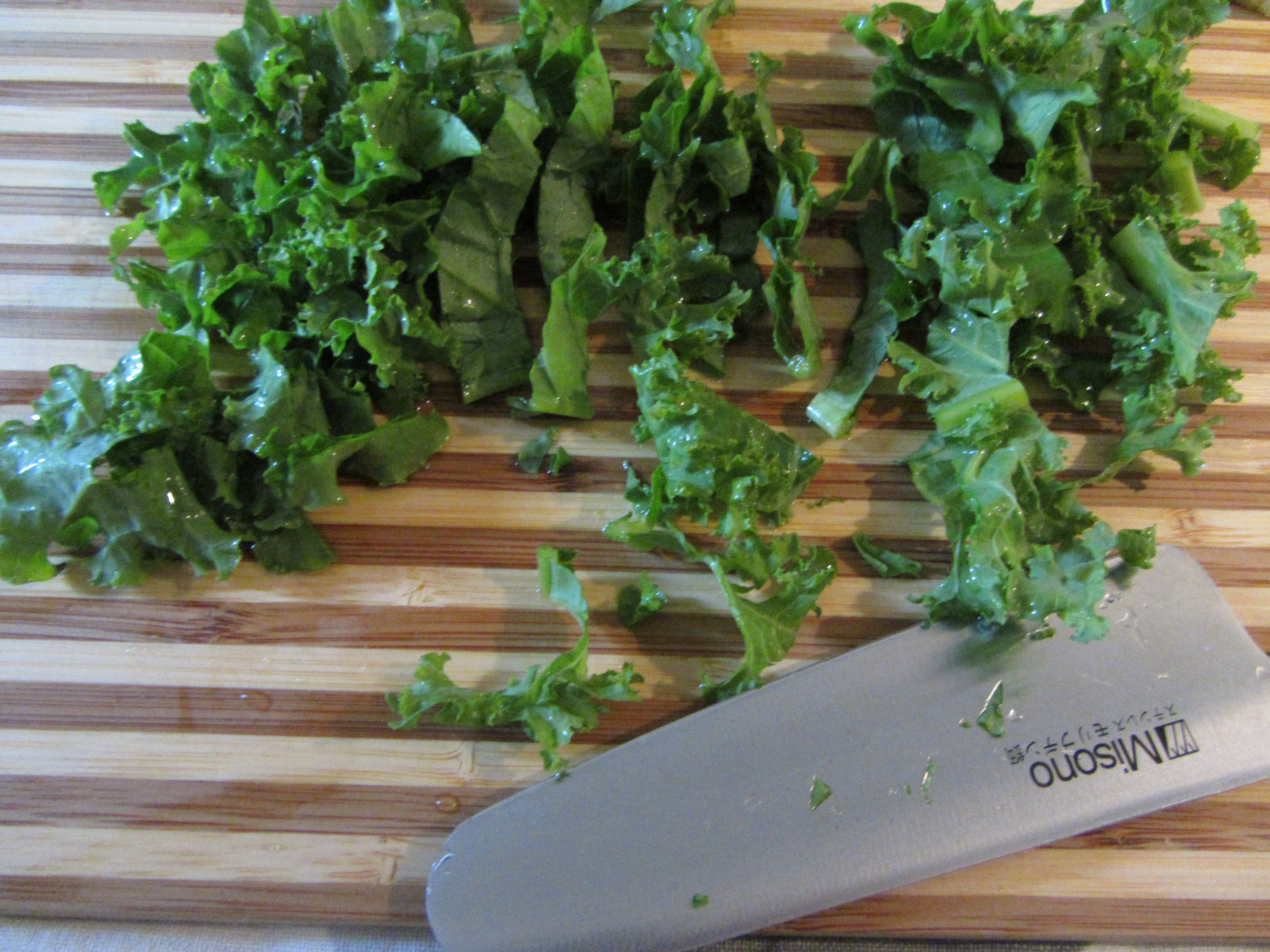 Heat a cast iron (shown here) or stainless steel skillet on a medium flame for 1-2 minutes. Add the sesame oil and then the kale. Use cooking chopsticks to sauté the kale on all sides.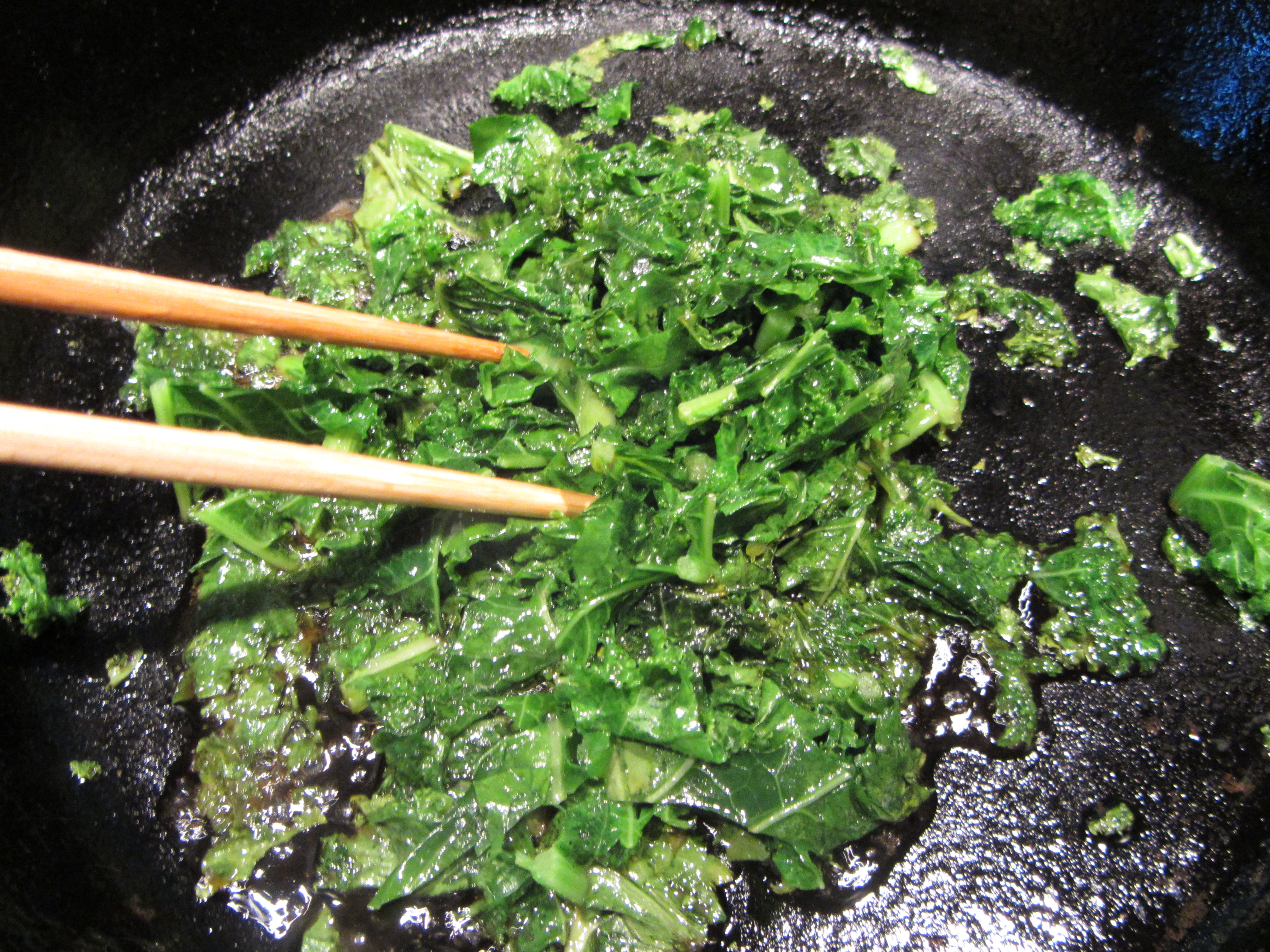 When it begins to wilt, add the soy sauce; when it is well-dispersed and the kale is soft, turn off the flame.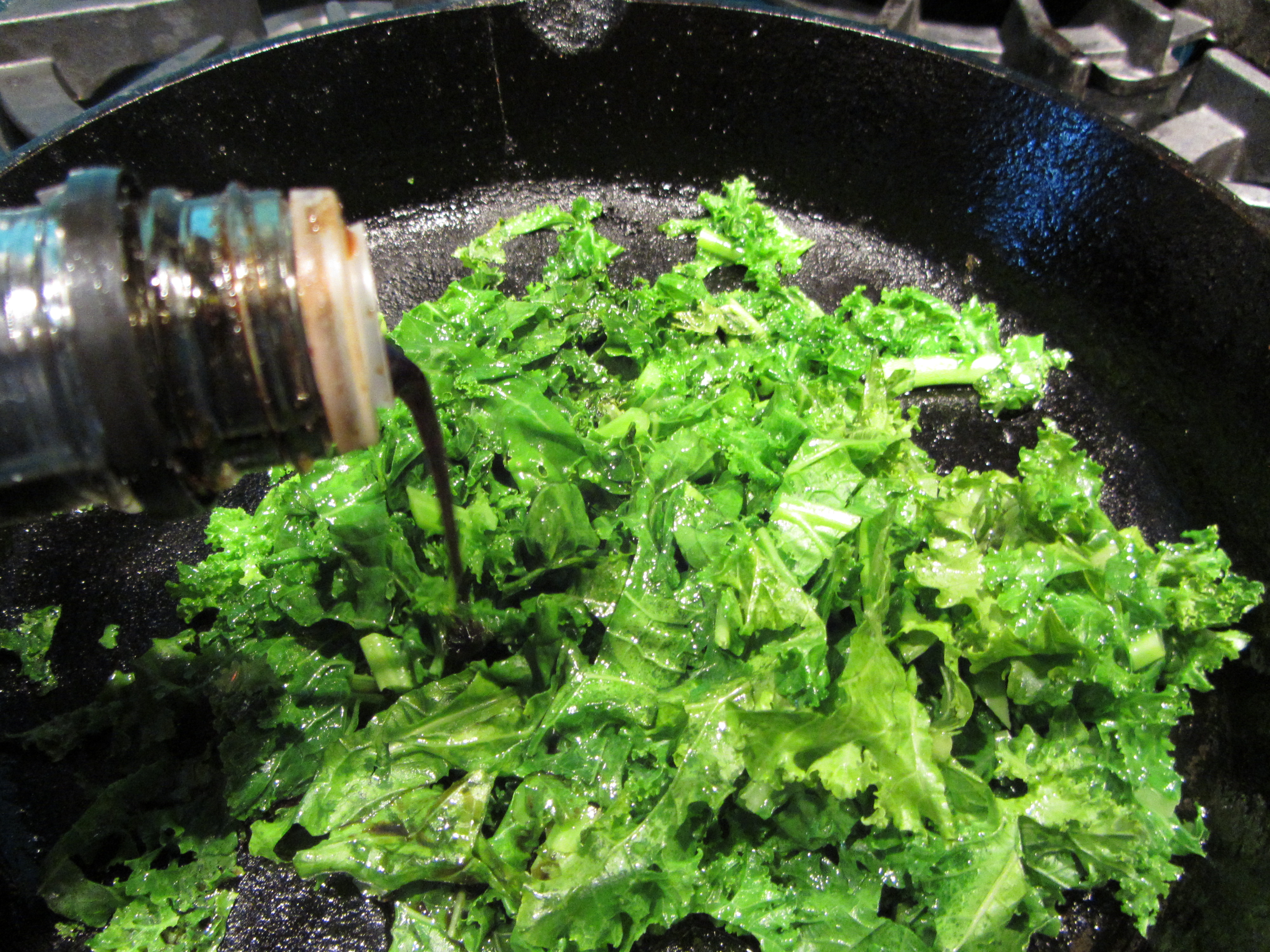 Place the cooked kale inside the radicchio leaves.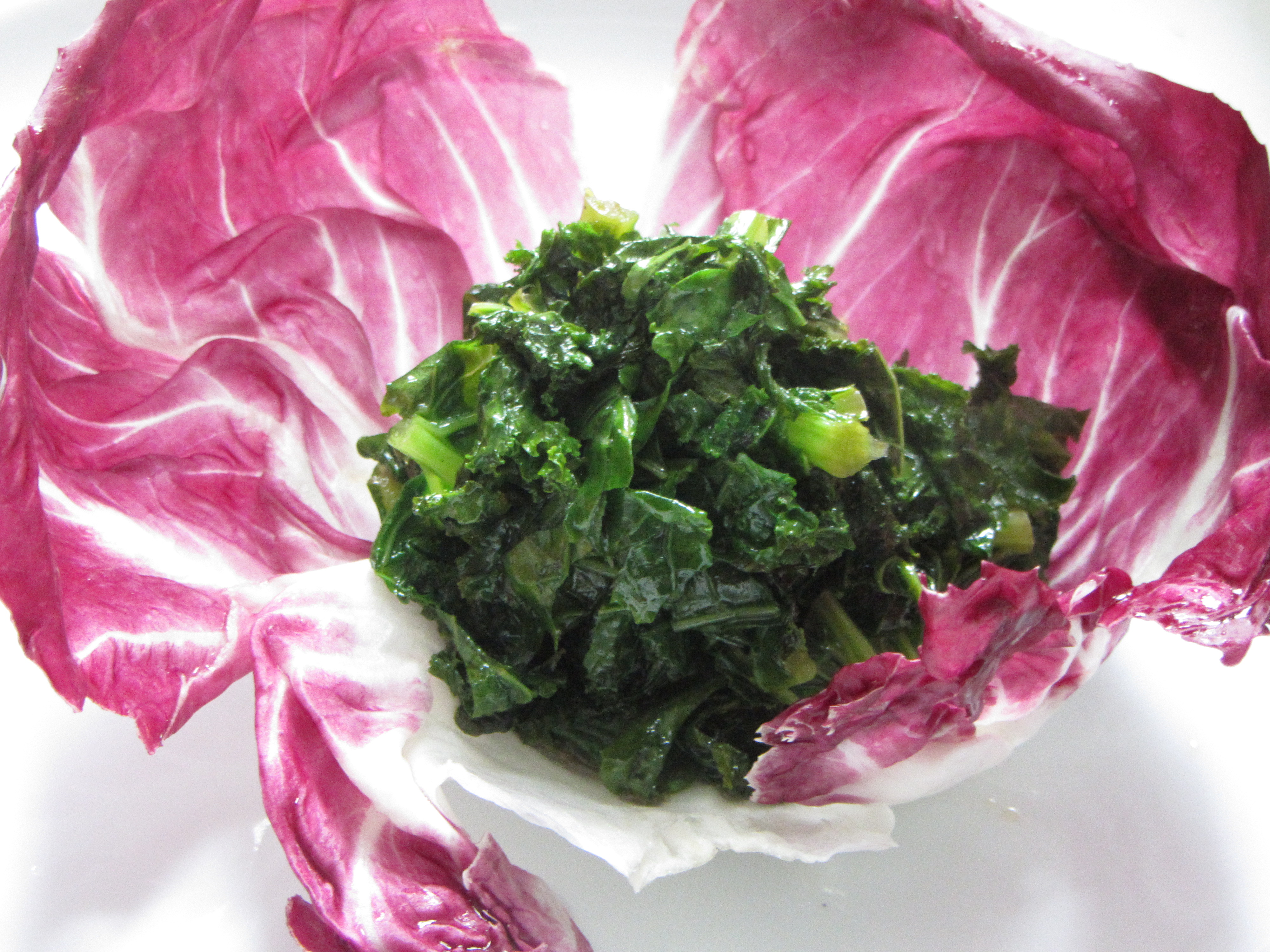 Top each one with a piece of grilled tofu, if desired. Note: the tofu adds protein, but the dish is delicious with or without tofu.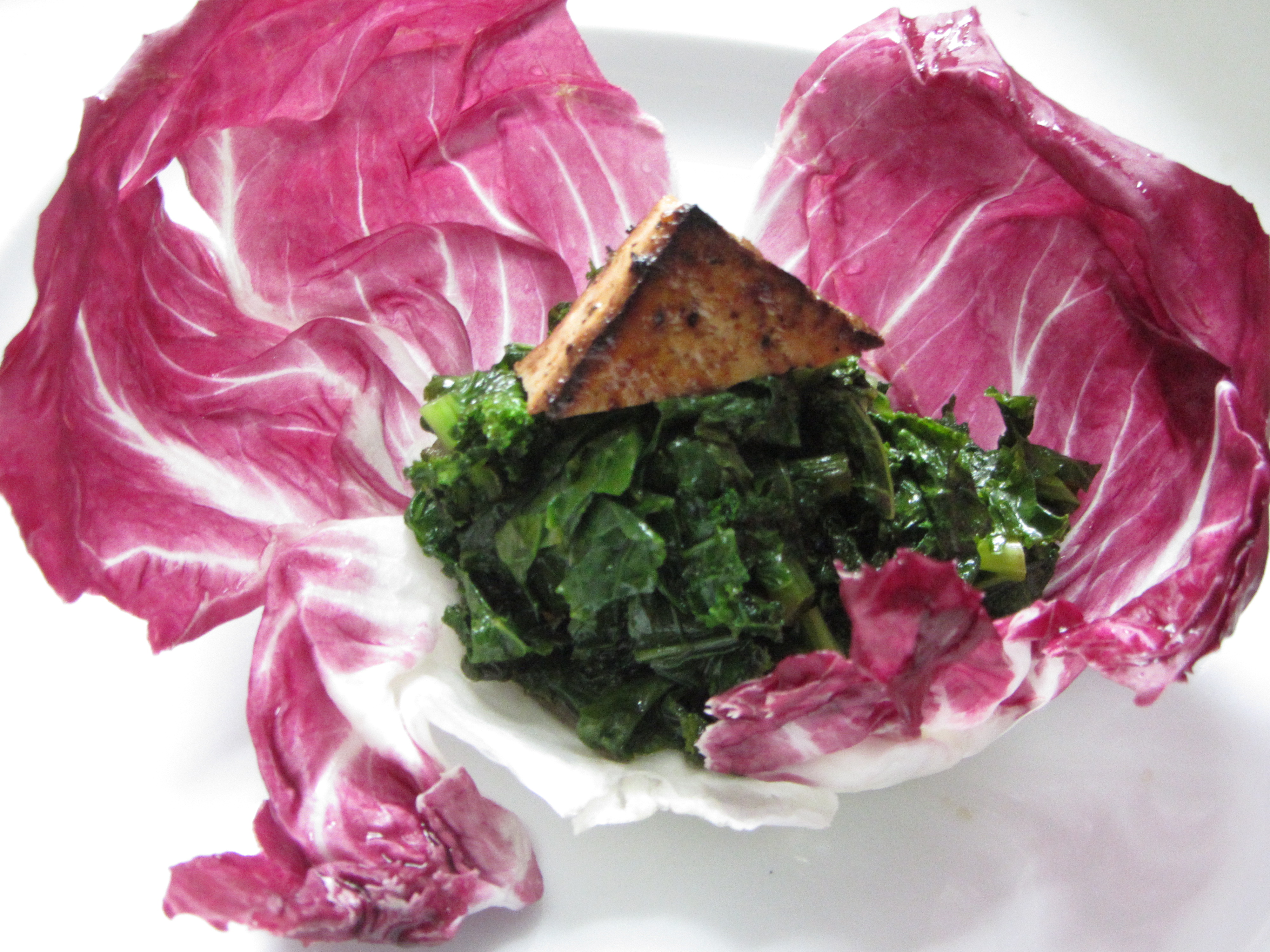 ©Nancy Wolfson-Moche 2013