May 16, 2014 • Nancy Wolfson-Moche
---
Napa cabbage is boiled in a broth of porcini mushrooms and ginger.  Napa has almost no calories, but it has lots of antioxidants, fiber and vitamins: a win-win vegetable.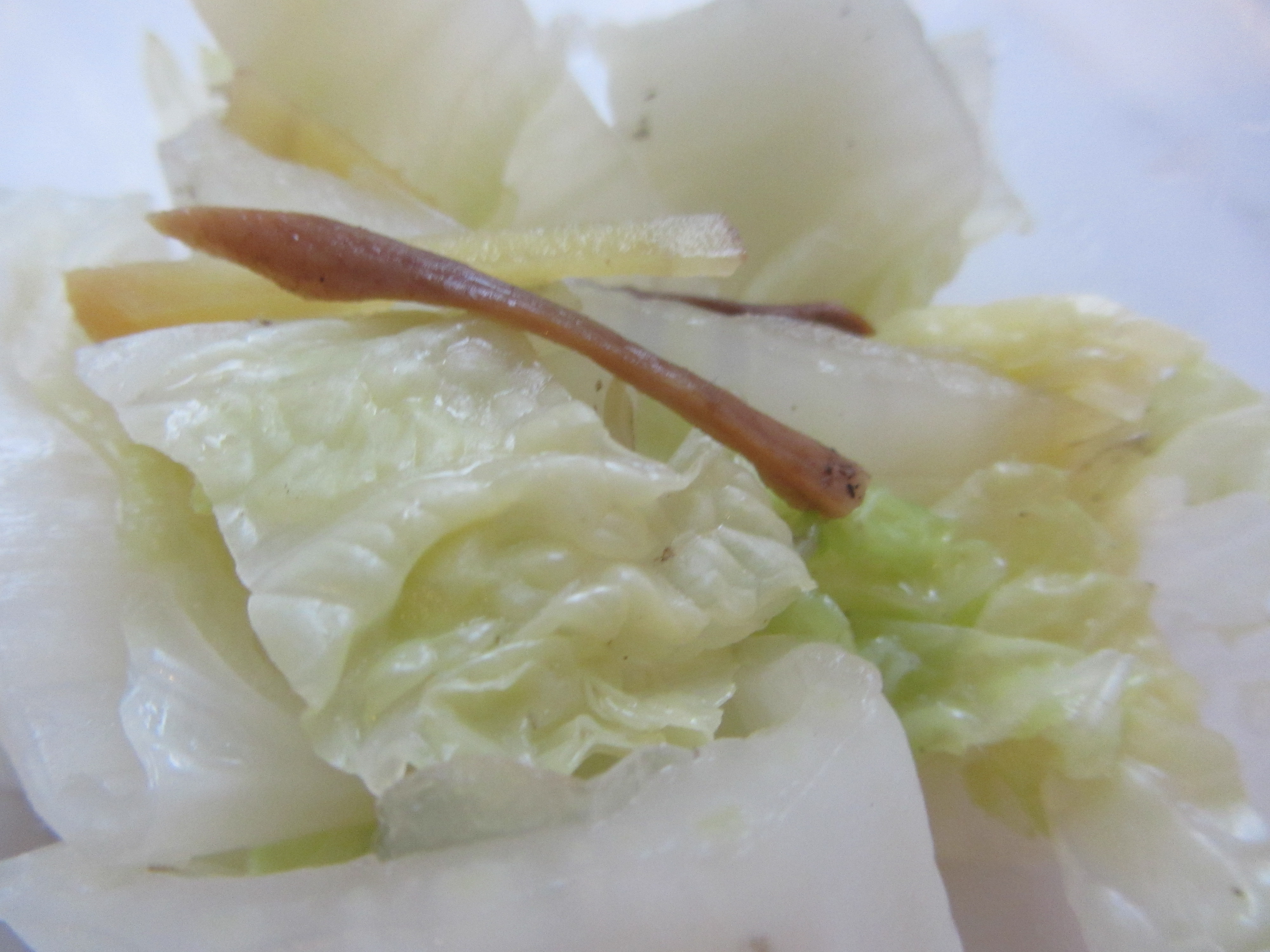 serves 2
INgredients
3 napa cabbage leaves
4-5 dried porcini mushrooms
2 slices ginger
pinch sea salt
Process   Soak the porcini mushrooms for about 10 minutes.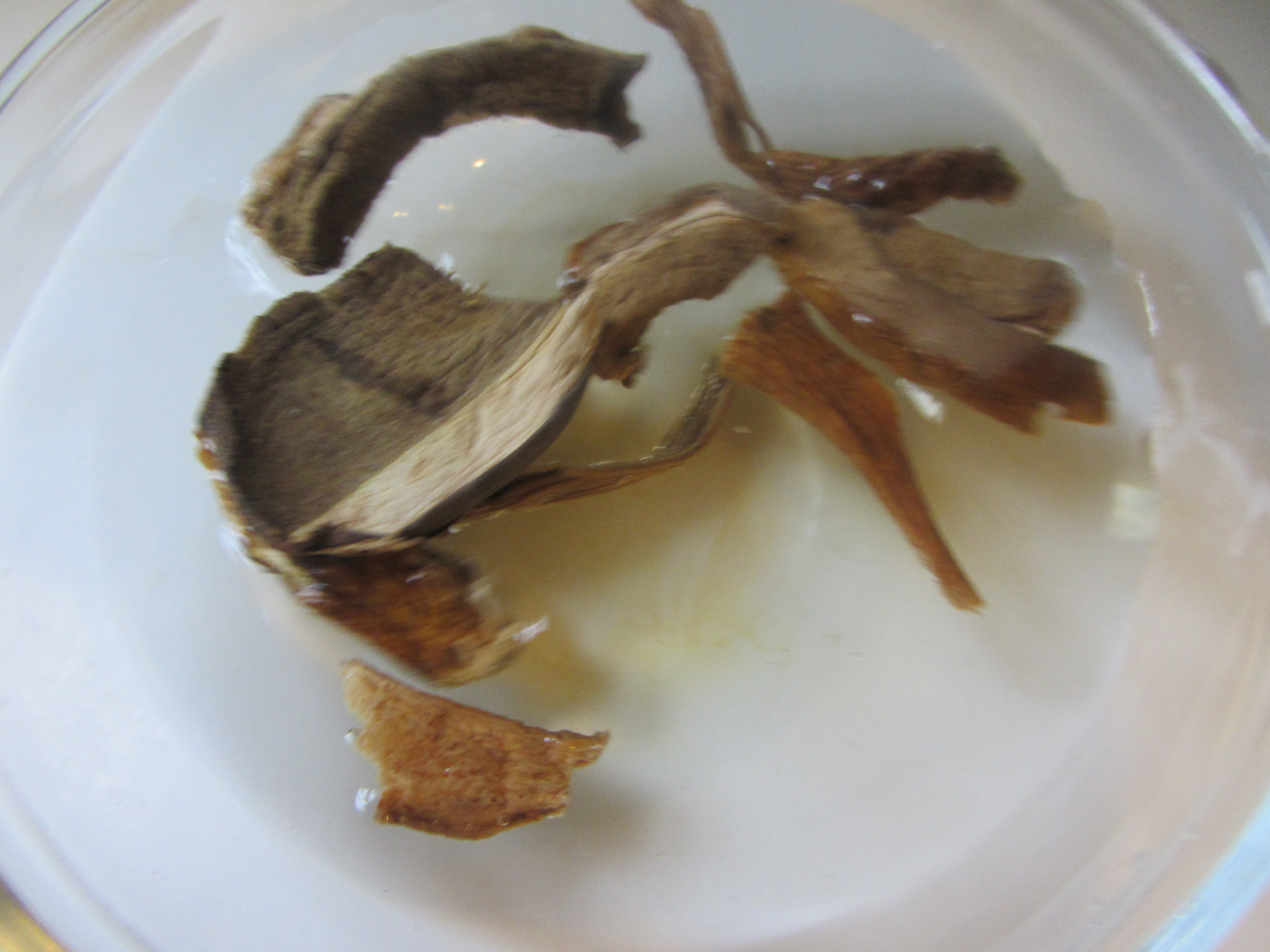 The soaking water will darken. Peel and slice the ginger into matchsticks.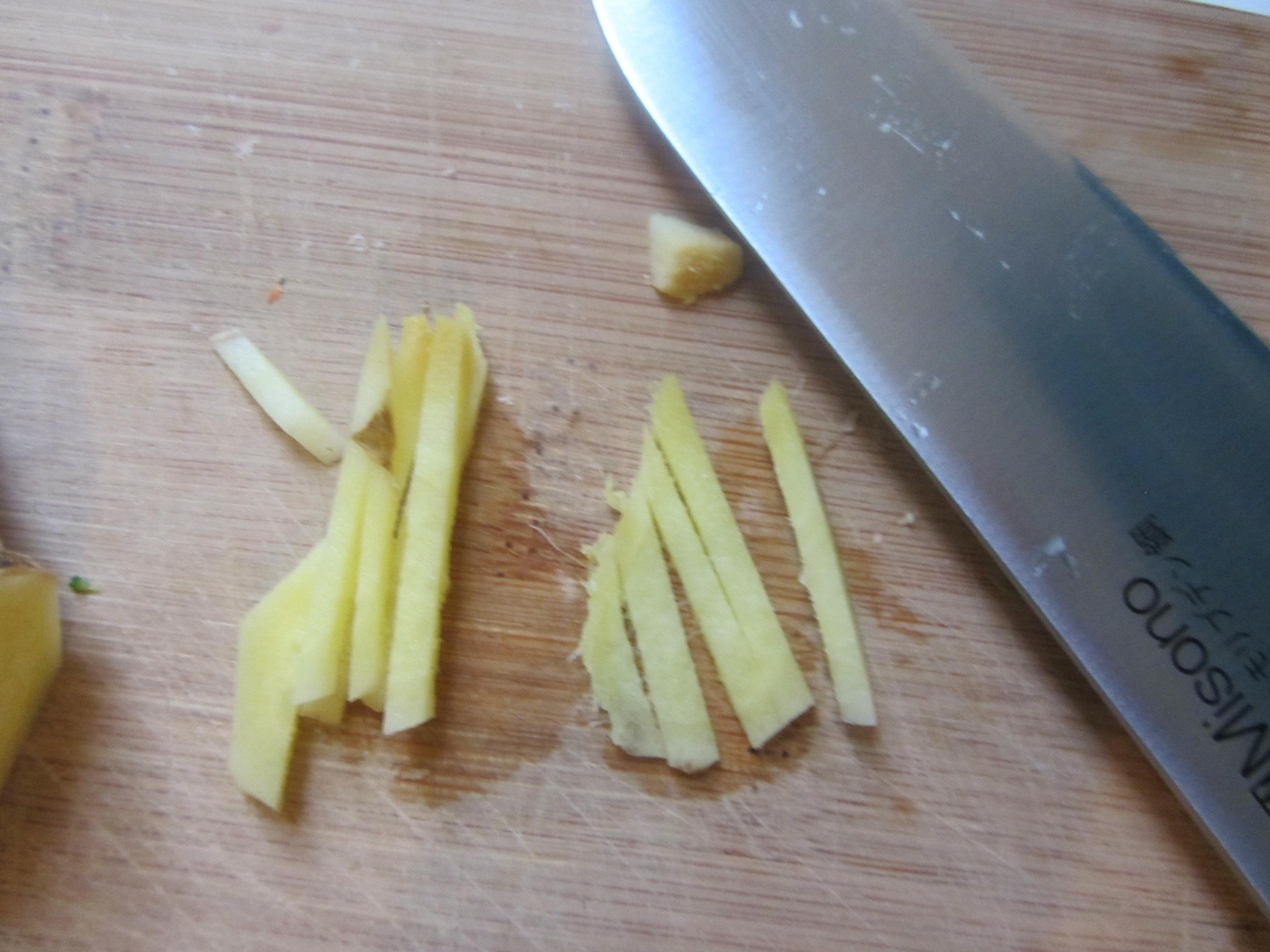 Set aside. Wash the napa cabbage well. Slice it into half-inch-thick pieces.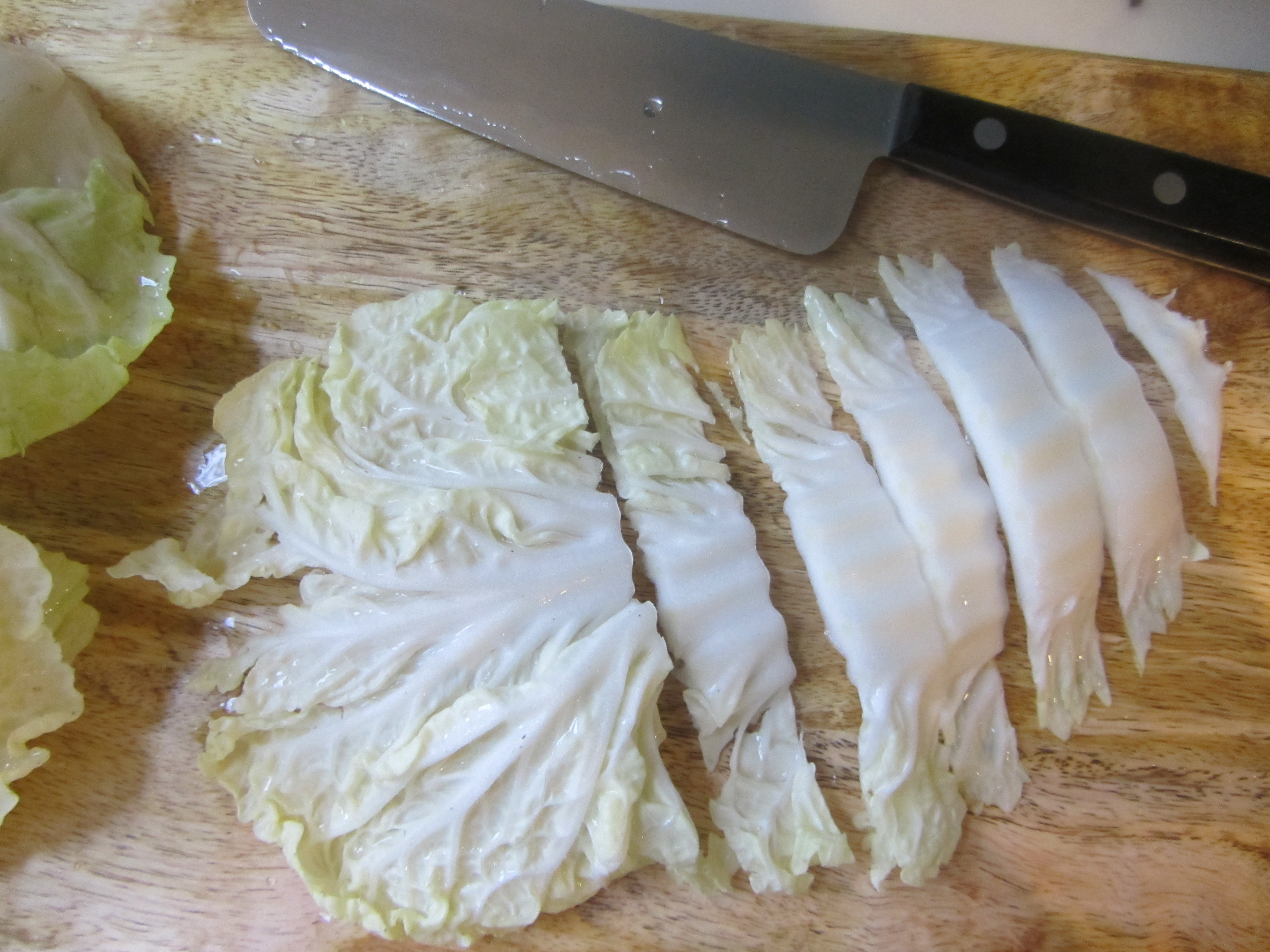 Fill a medium-sized skillet with water and a pinch of sea salt. Add the mushrooms and their soaking water. Add the ginger pieces. Bring to a boil. Add the napa cabbage pieces and let them cook in the seasoned water for about three minutes.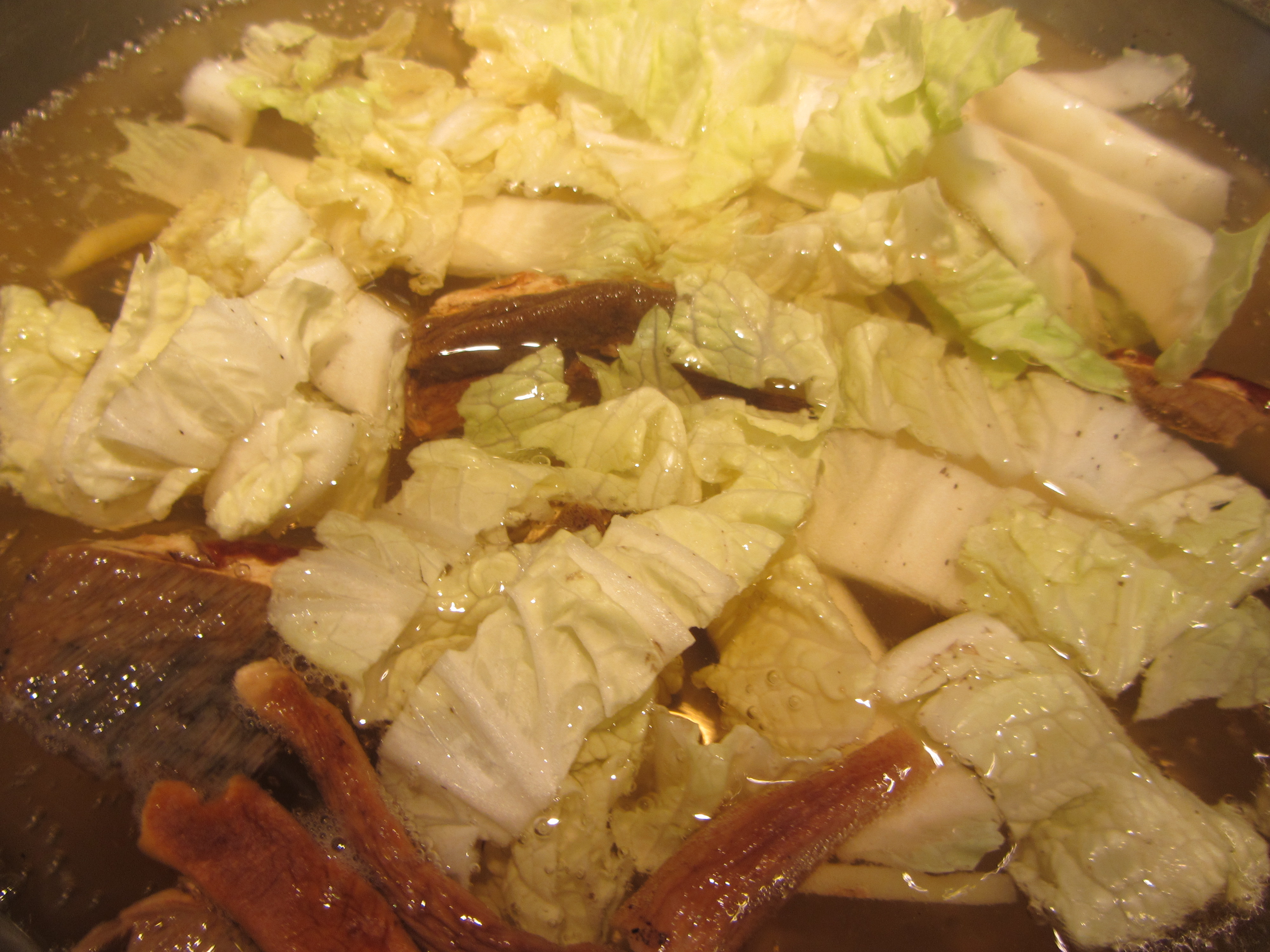 Remove from the water and serve with the mushroom and ginger pieces.
©Nancy Wolfson-Moche 2014