December 1, 2019 • Nancy Wolfson-Moche
---
This is my go-to breakfast for all seasons. It takes five minutes to make, and two of the ingredients are pantry staples, so as long as I have some bread, it's a no brainer. A whole grain (bread) + a plant protein (tahini) + a fermented vegetable (sauerkraut) = a whole handheld meal that will take me to lunch and beyond.
One slice of sourdough or other unyeasted bread
2-3 tablespoons organic tahini
1-2 tablespoons raw (unpasteurized), organic sauerkraut, locally made if possible
A few sprigs frisée or other leafy green for garnish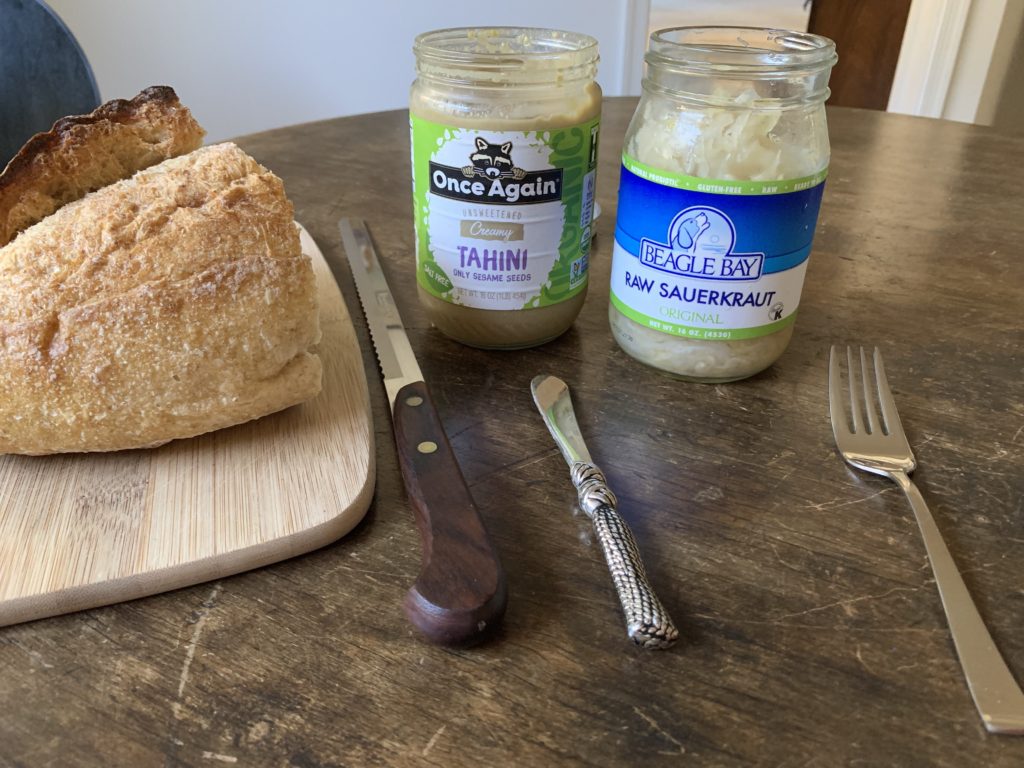 Process
Slice the bread. If it is a few days old, steam it in a steamer basket in a pot with two inches of boiling water for about one minute, until it is soft and smells fresh.  
Spread the tahini on the bread.
Cover with sauerkraut and a few sprigs of frisée  or any other leafy green.