August 15, 2013 • Nancy Wolfson-Moche
---
Yesterday I stated that nothing much edible and vegetable is growing in the state of Florida right now.  Keywords are right now, in the dog days of August, when many Florida farmers shut down and take the month off. My father was a little offended by my remark (though no offense was intended), so he took me to a beautiful new whole foods market, tunie's, where I found a bunch of organic pink radishes … grown right here in Florida. I used them to make a refreshing, crunchy salad. Oh, and did I mention the abundant avocado, guava and mangoes growing here now?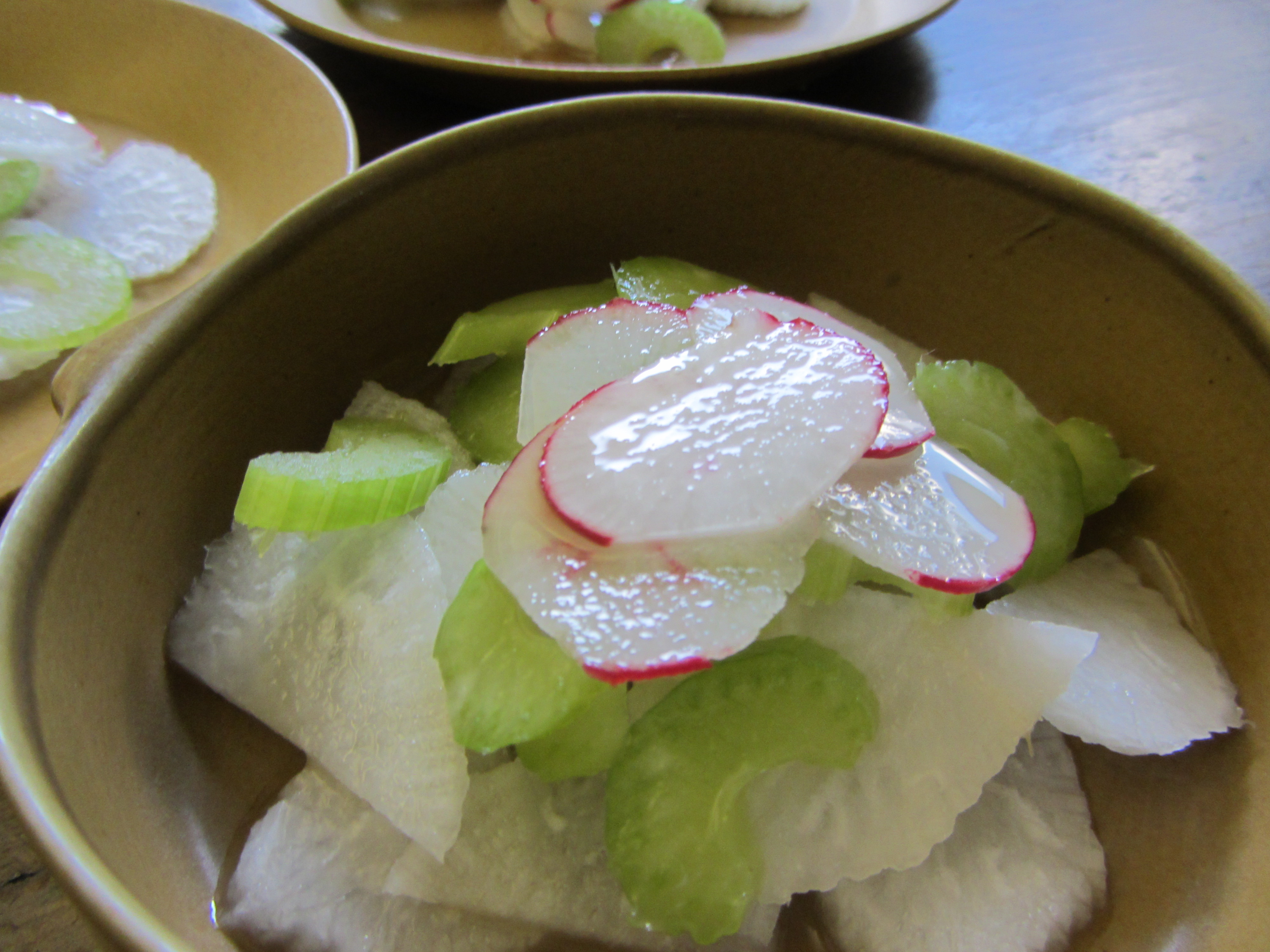 serves 4
INgredients
1 medium sized daikon radish
1 stalk celery
2 pink radishes
1 teaspoon brown rice syrup
3 teaspoons brown rice vinegar
Process
Wash the daikon, celery and pink radish well. Use a serrated knife to scrape any tiny hairs or dark spots from the skin of the daikon.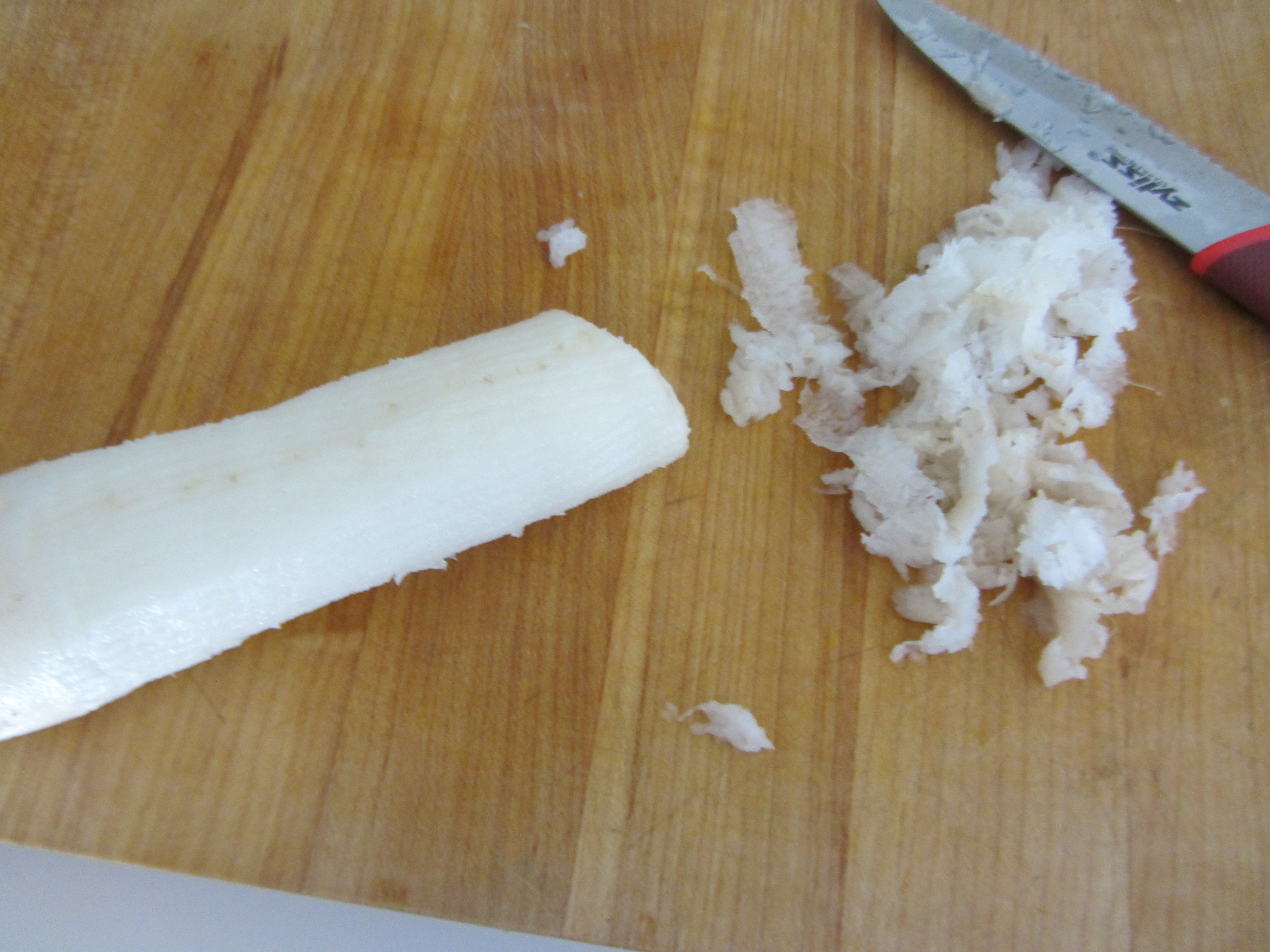 Slice the daikon into thin rounds; then slice each one in half, forming half moon shapes. Place in a bowl and set aside.
Clean the celery, removing top and bottom. Slice the stalk into paper-thin "c's" and set aside.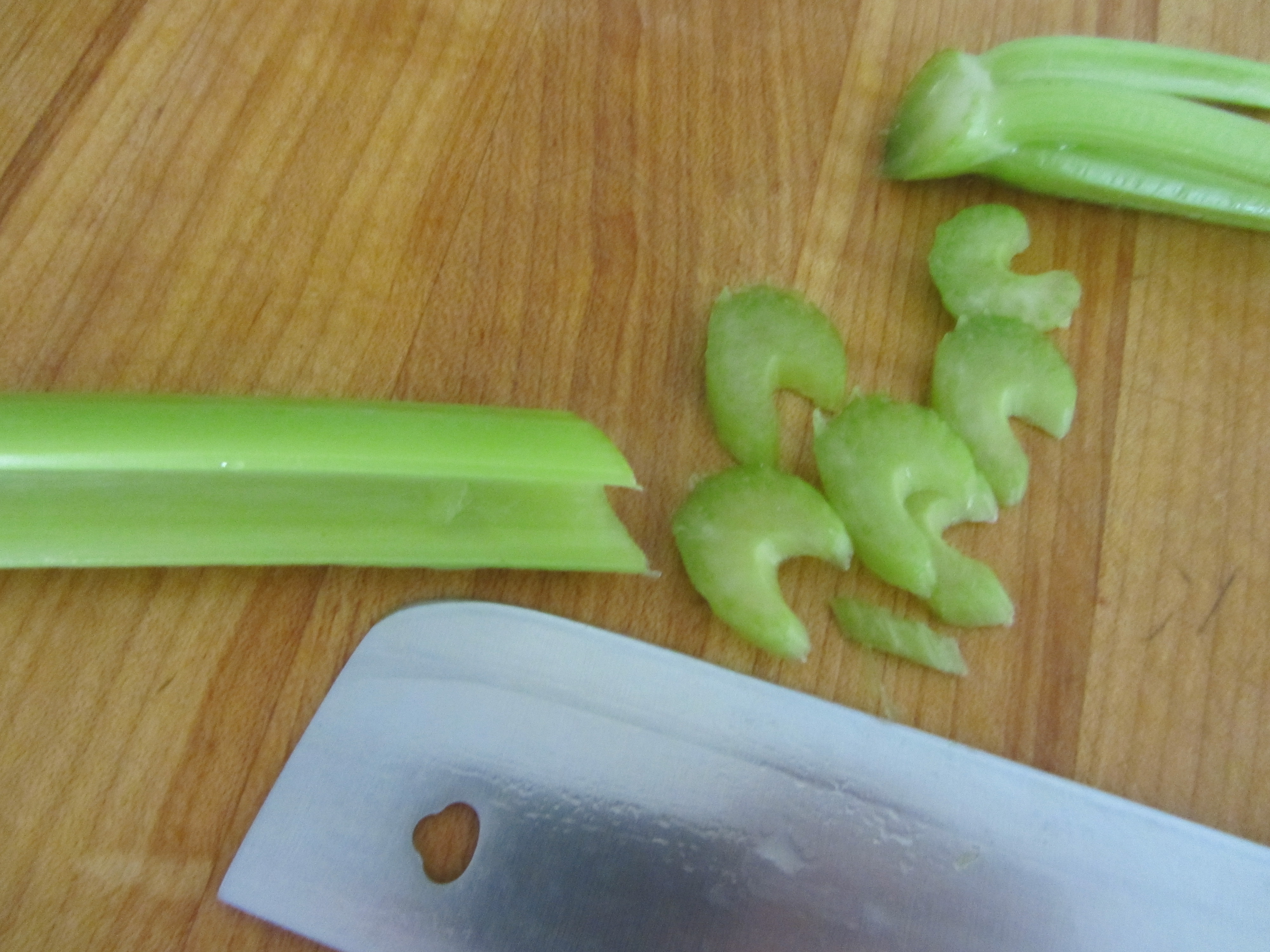 Clean the pink radishes and slice each one into very thin rounds.
Create individual salads by placing the daikon half-moons on the bottom and layering the celery c's and pink radish rounds on top.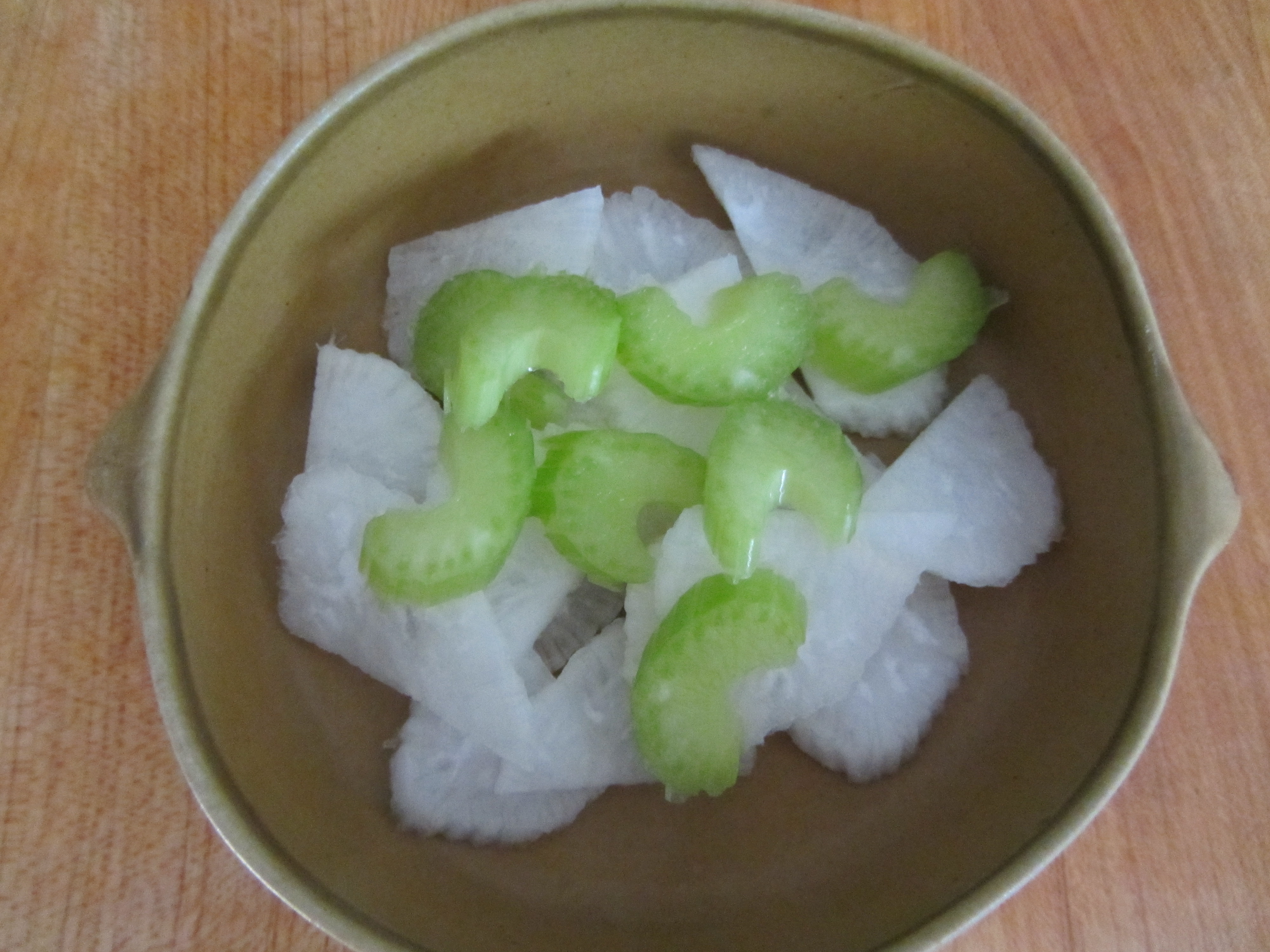 Make the dressing: whisk together the brown rice syrup and brown rice vinegar and spoon on top of each salad.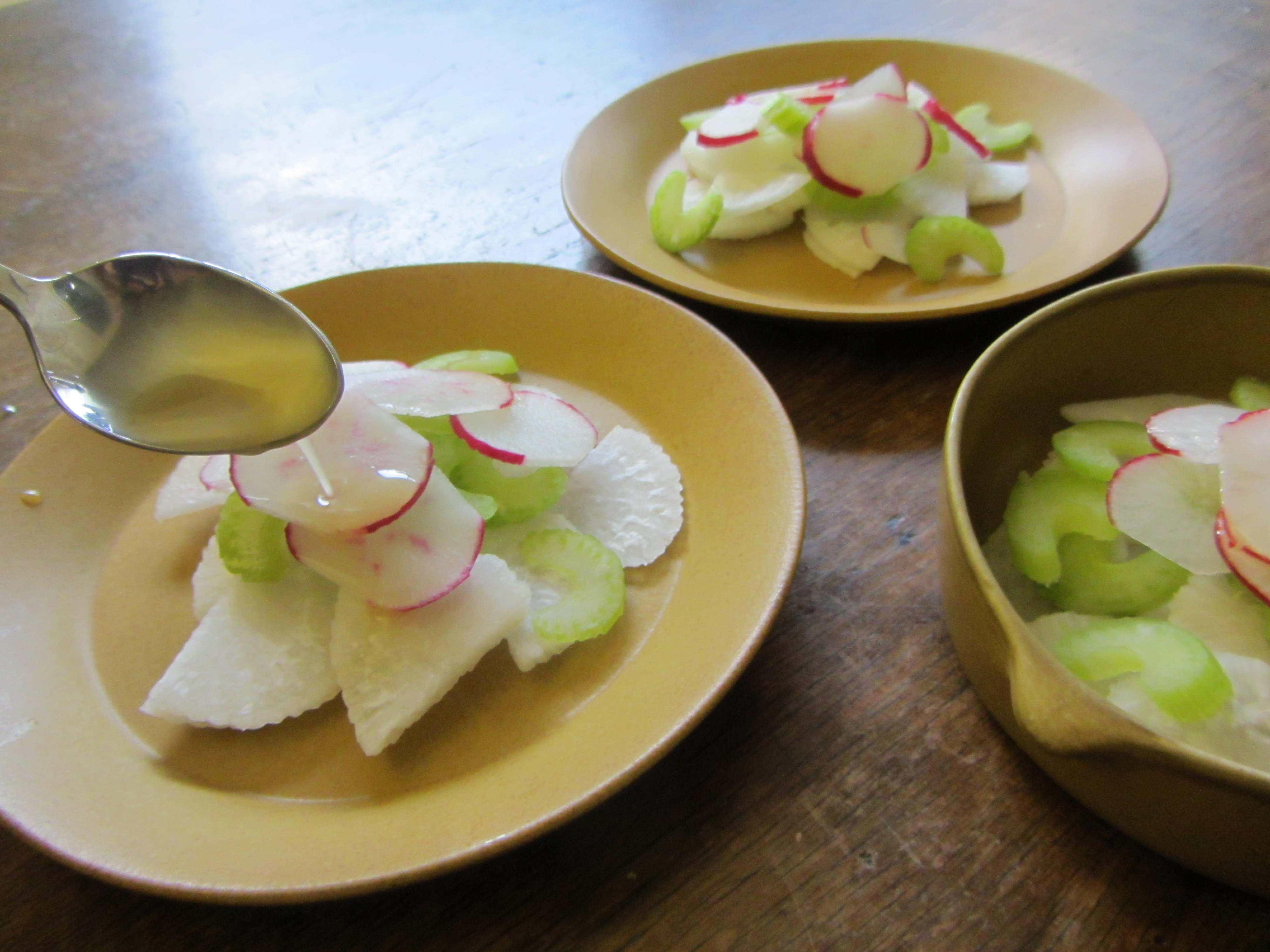 ©Nancy Wolfson-Moche 2013