September 18, 2013 • Nancy Wolfson-Moche
---
It was a busy morning, preparing for Sukkot. I sliced some yellow carrots and rolled them in nori — a sea vegetable with trace minerals found only in other sea veggies.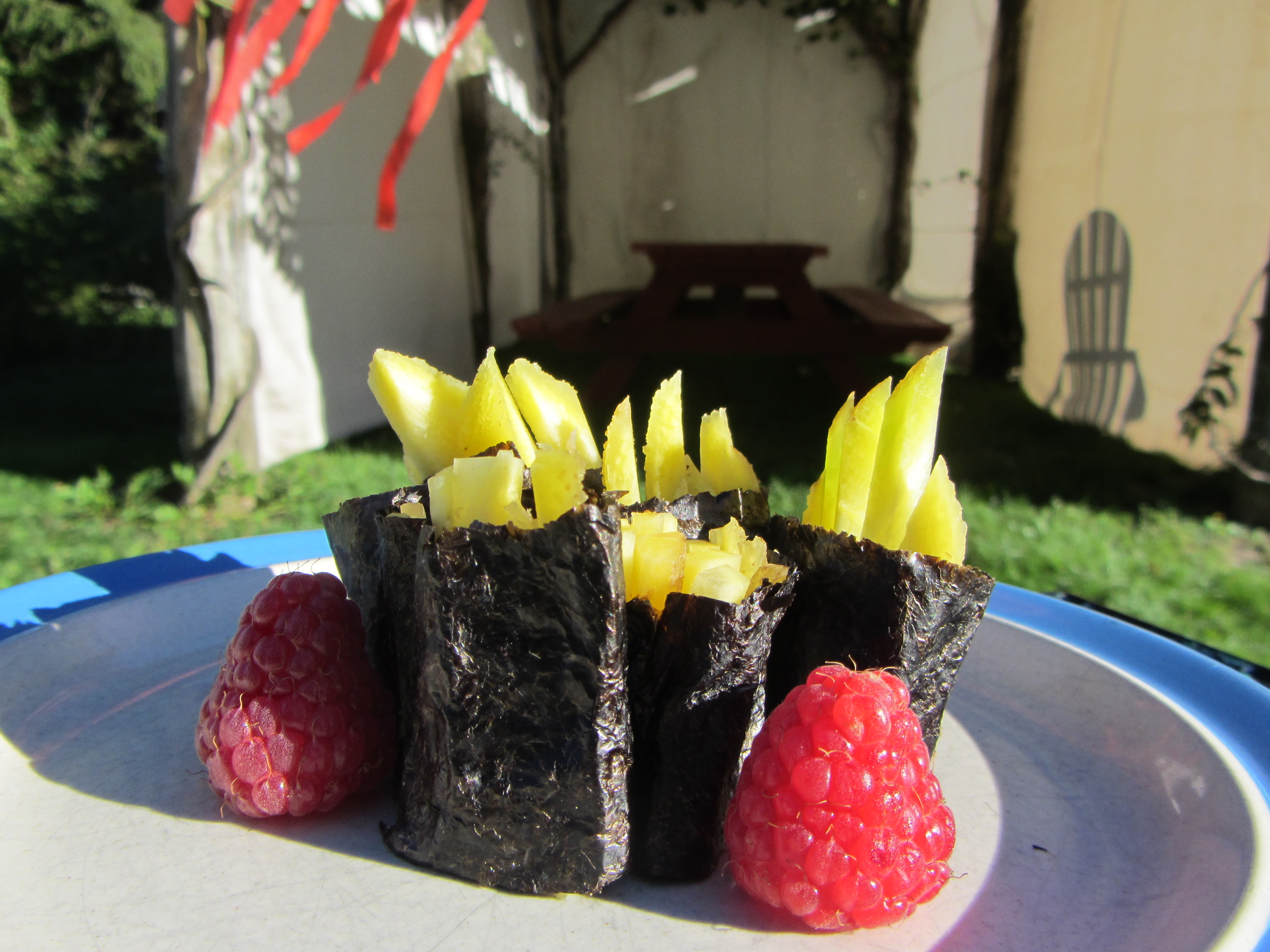 serves 2-3
INgredients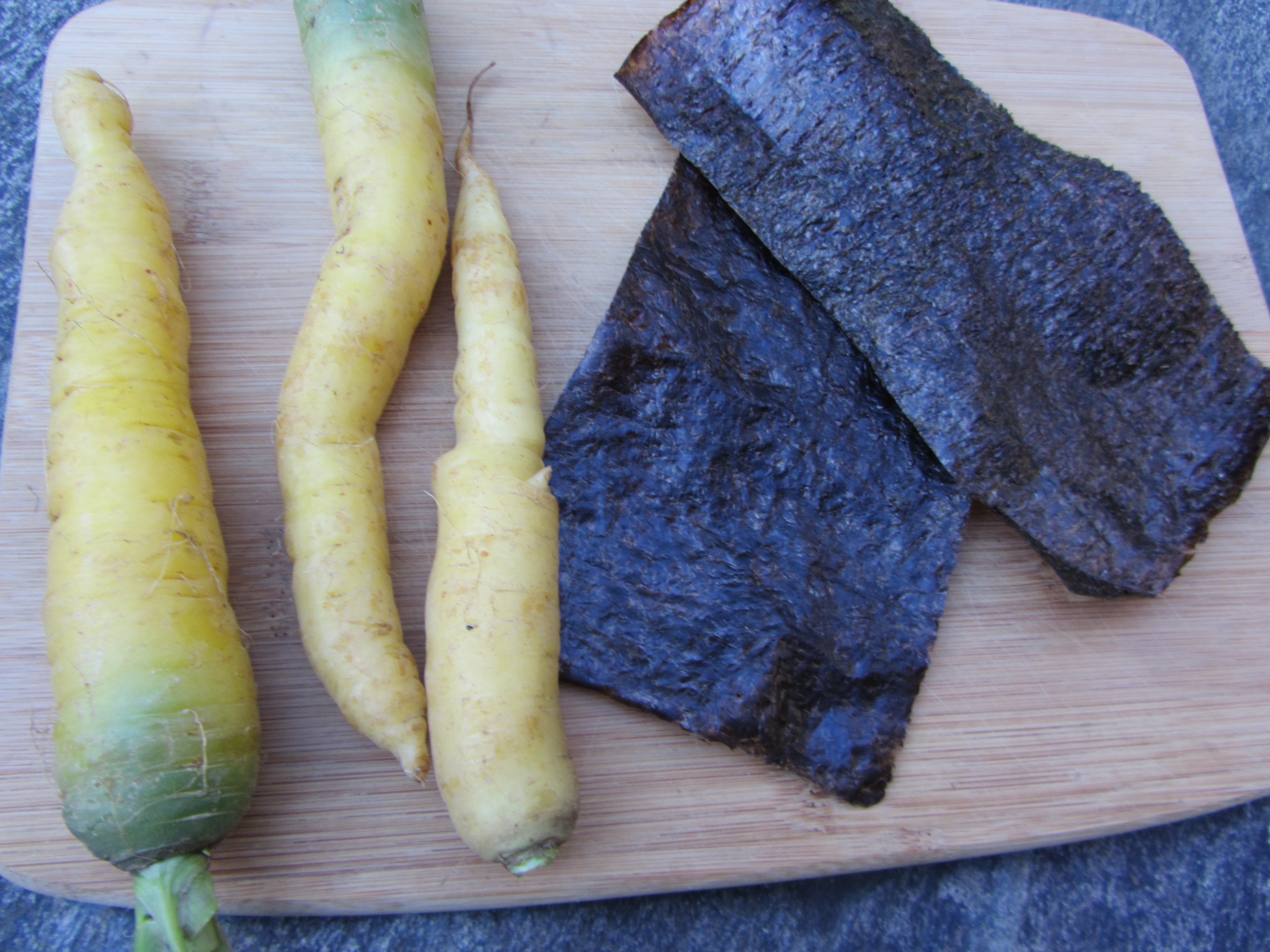 2-3 yellow carrots
3 sheets toasted nori (half-size)
soy sauce for dipping
6 red raspberries
Process   
Wash the carrots well and clean the skin, removing any tiny hairs and dark spots.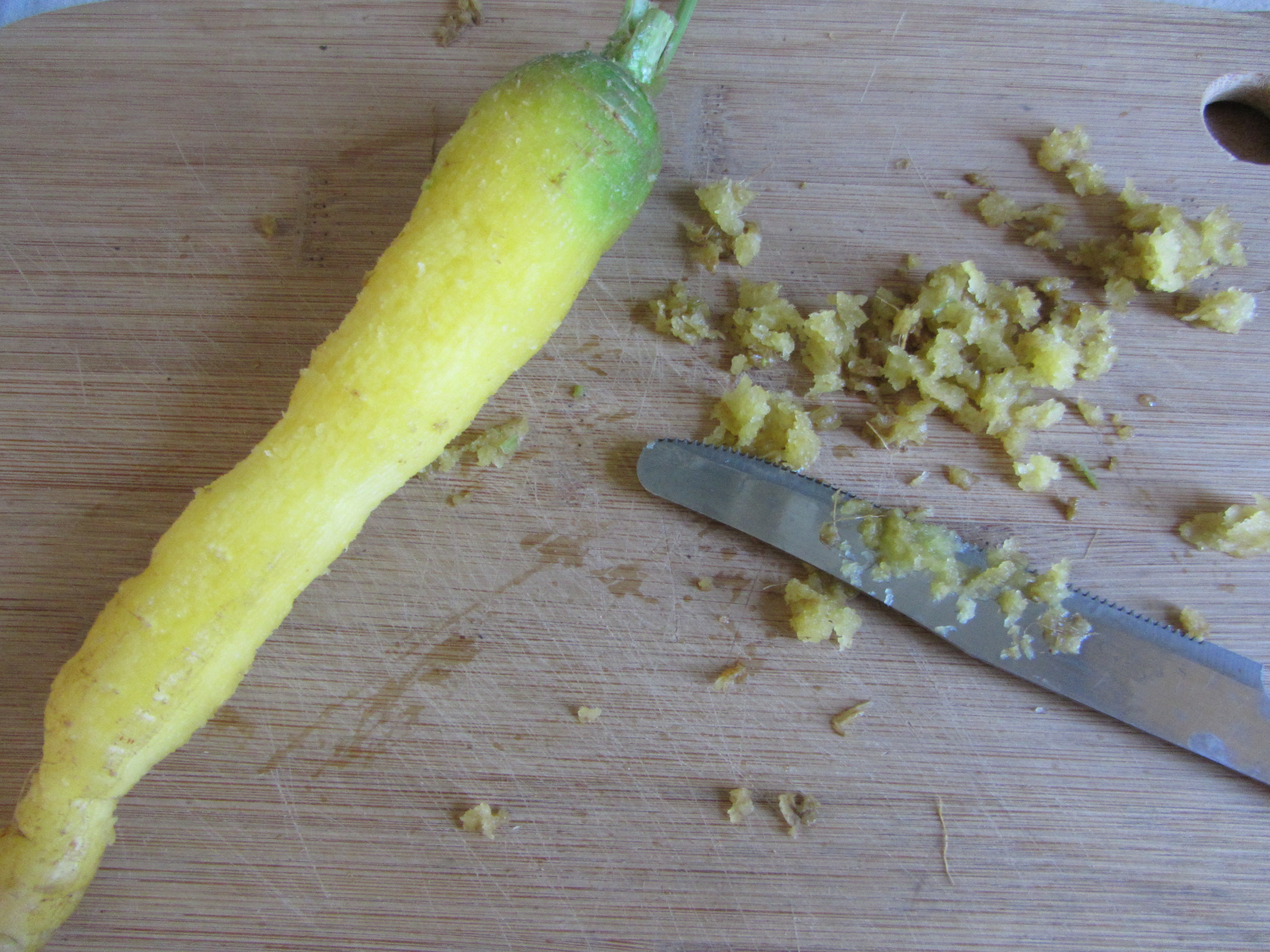 Slice the carrot into oblong ovals.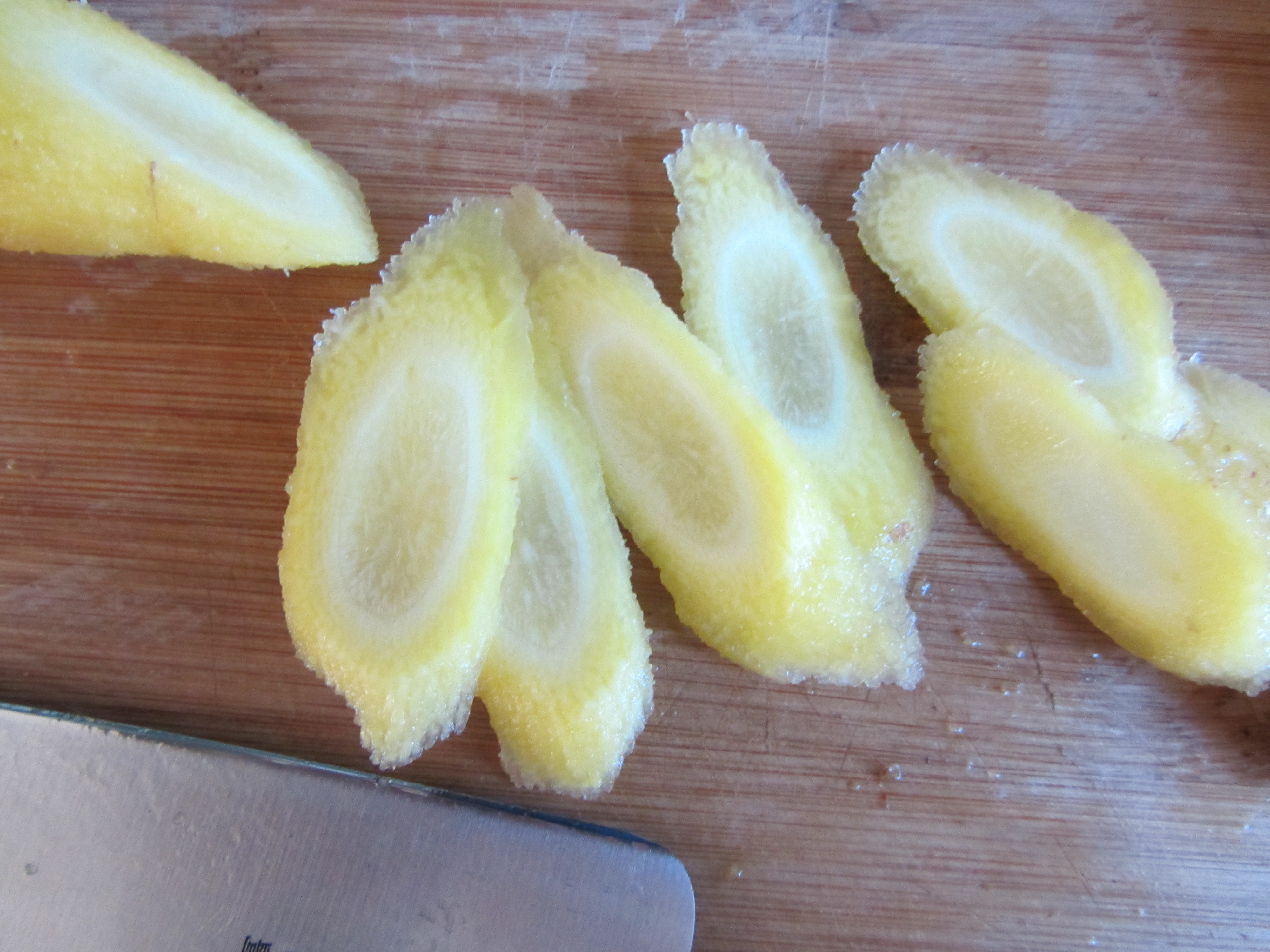 Then slice the ovals, lengthwise, into thin matchsticks.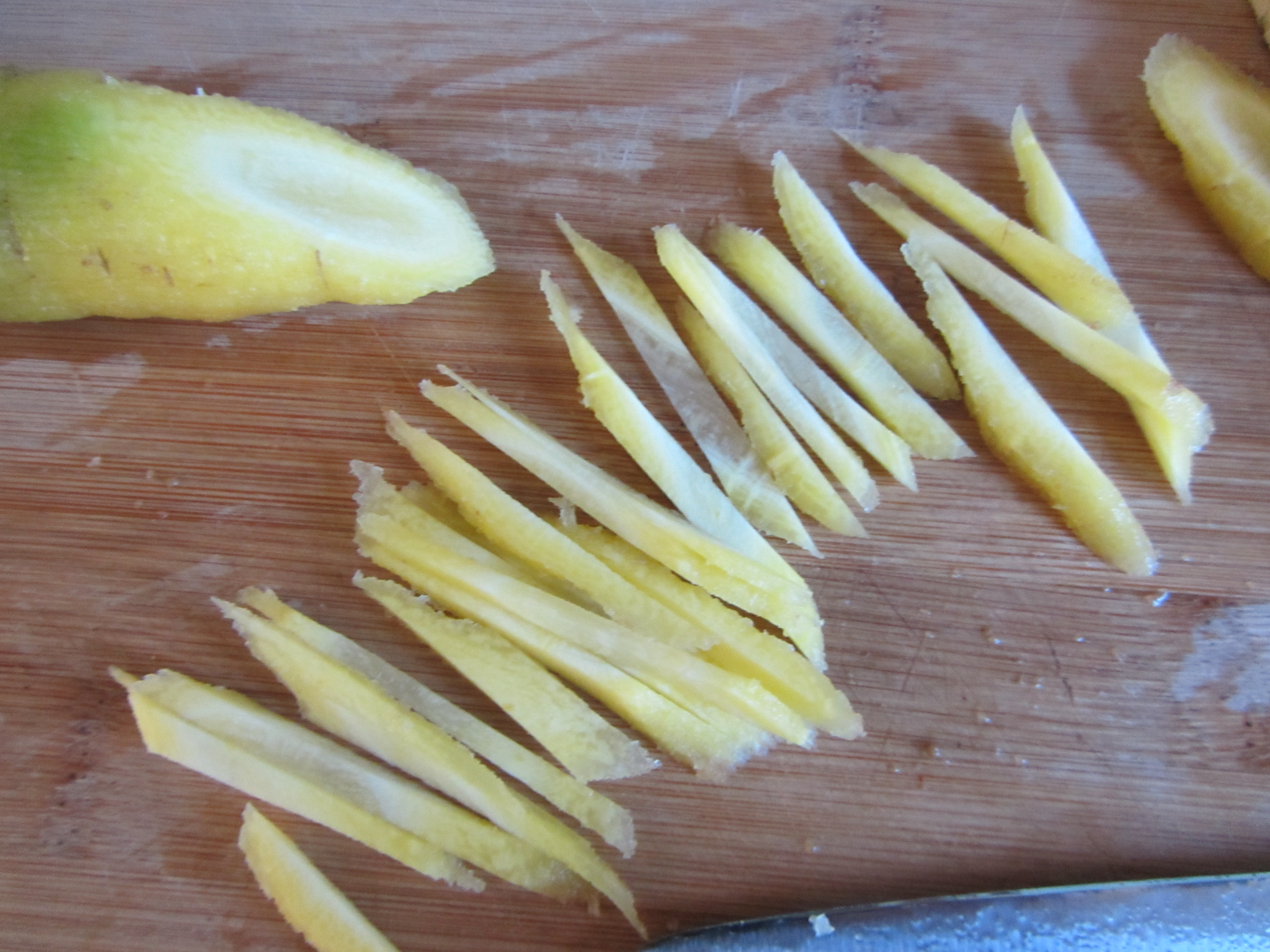 Place the sheet of nori on a sushi mat. The shiny side of the nori should be facing down toward the mat. Line up the bottom of the nori sheet with the bottom of the sushi mat (as shown). Be sure to have a small bowl of water for dipping (this is the "glue" that holds the nori together). Place the carrot matchsticks horizontally about 2 inches from the bottom of the nori.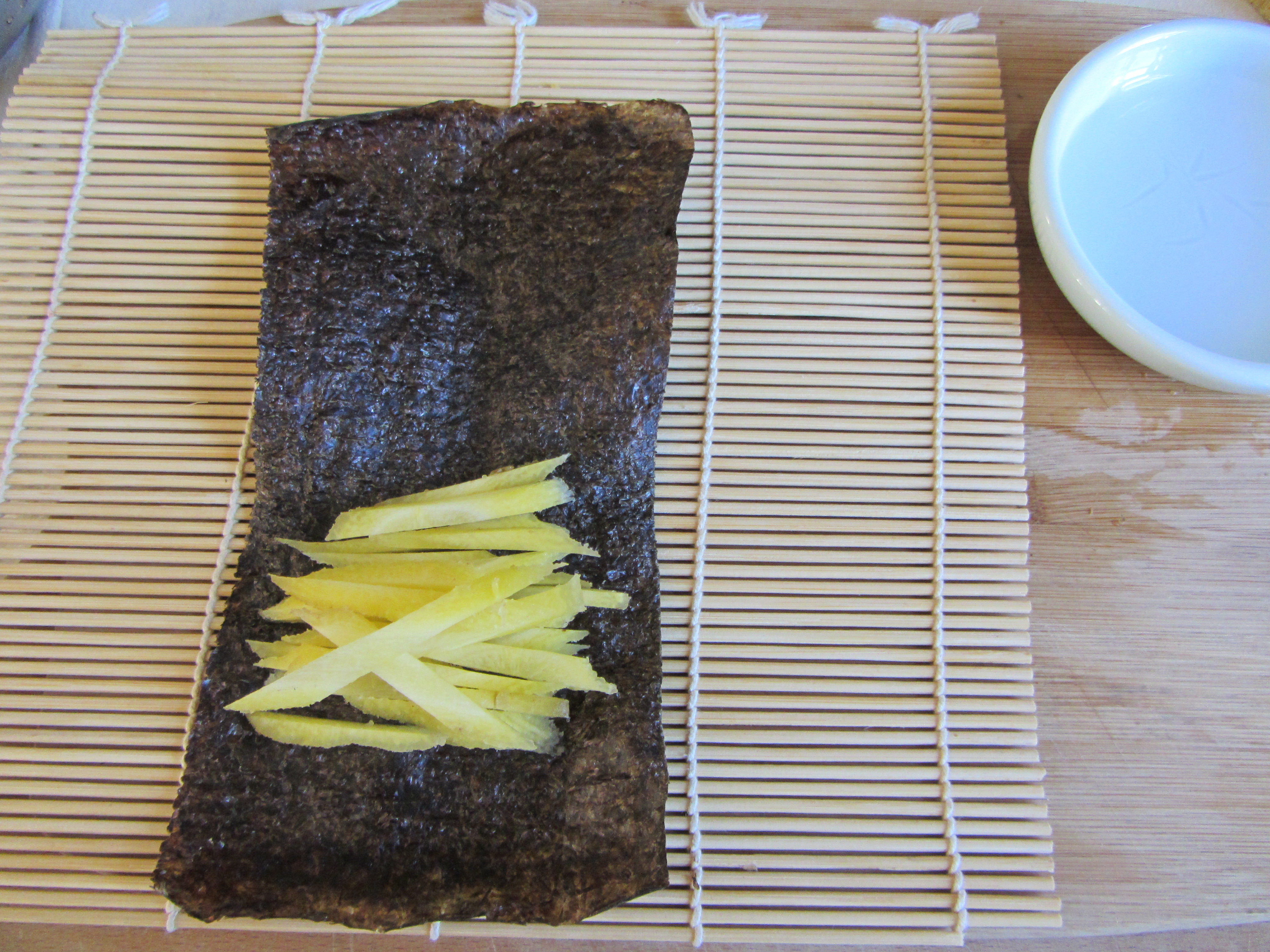 Dip your forefinger into the bowl of water. Slide your finger along the bottom of the nori, as if you are moistening an envelope. Be sure not to use too much water or the nori will wilt. Once it is moistened, fold the nori over the carrots and secure it to the other side of the nori sheet.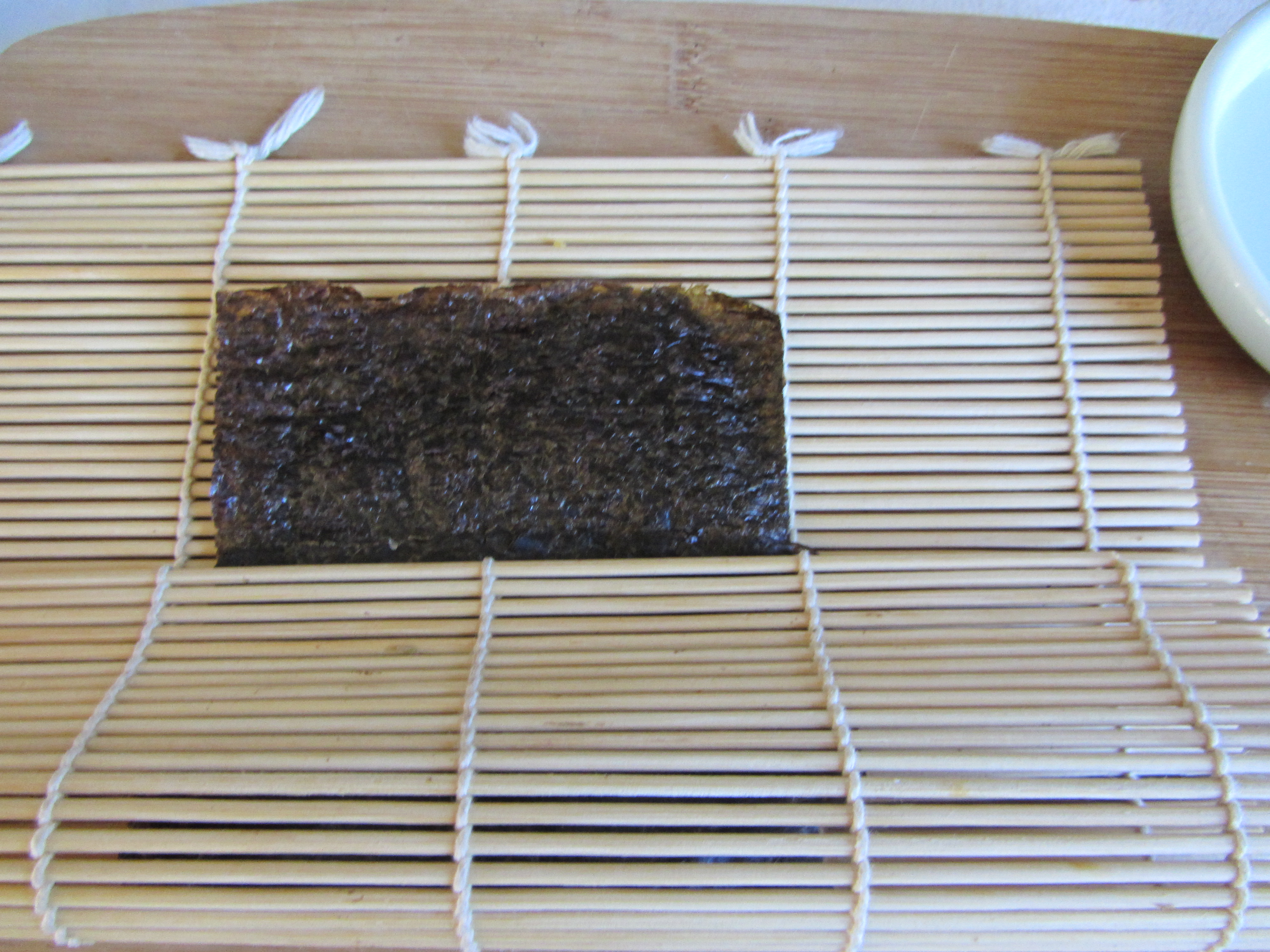 Move the whole roll back to the base of the sushi mat and moisten the far side of the nori sheet with your finger like before. Roll it up, inside the mat, squeezing the mat to ensure that the nori sticks and stays rolled. Remove the mat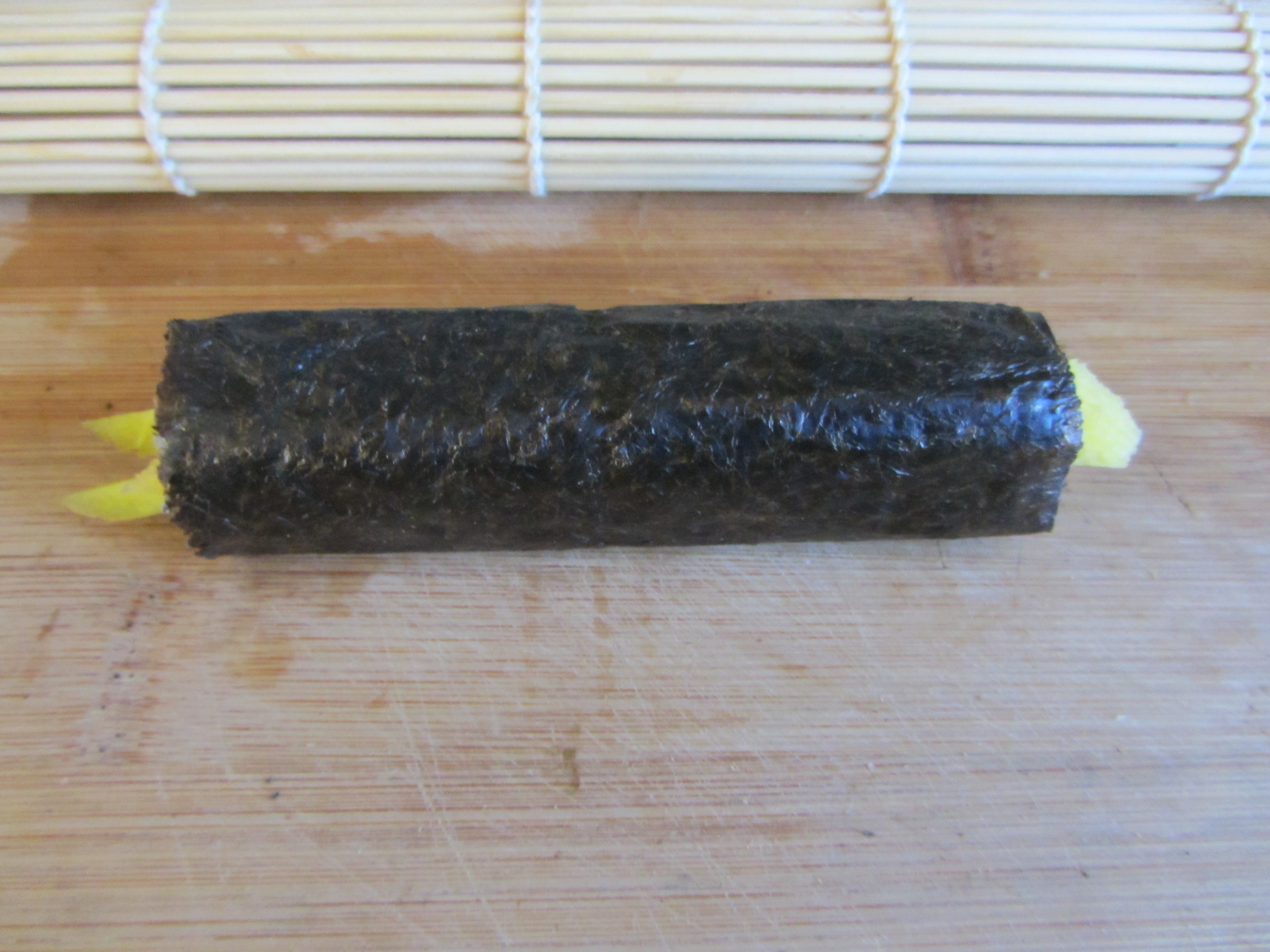 and slice the roll into a few pieces (three, as shown here).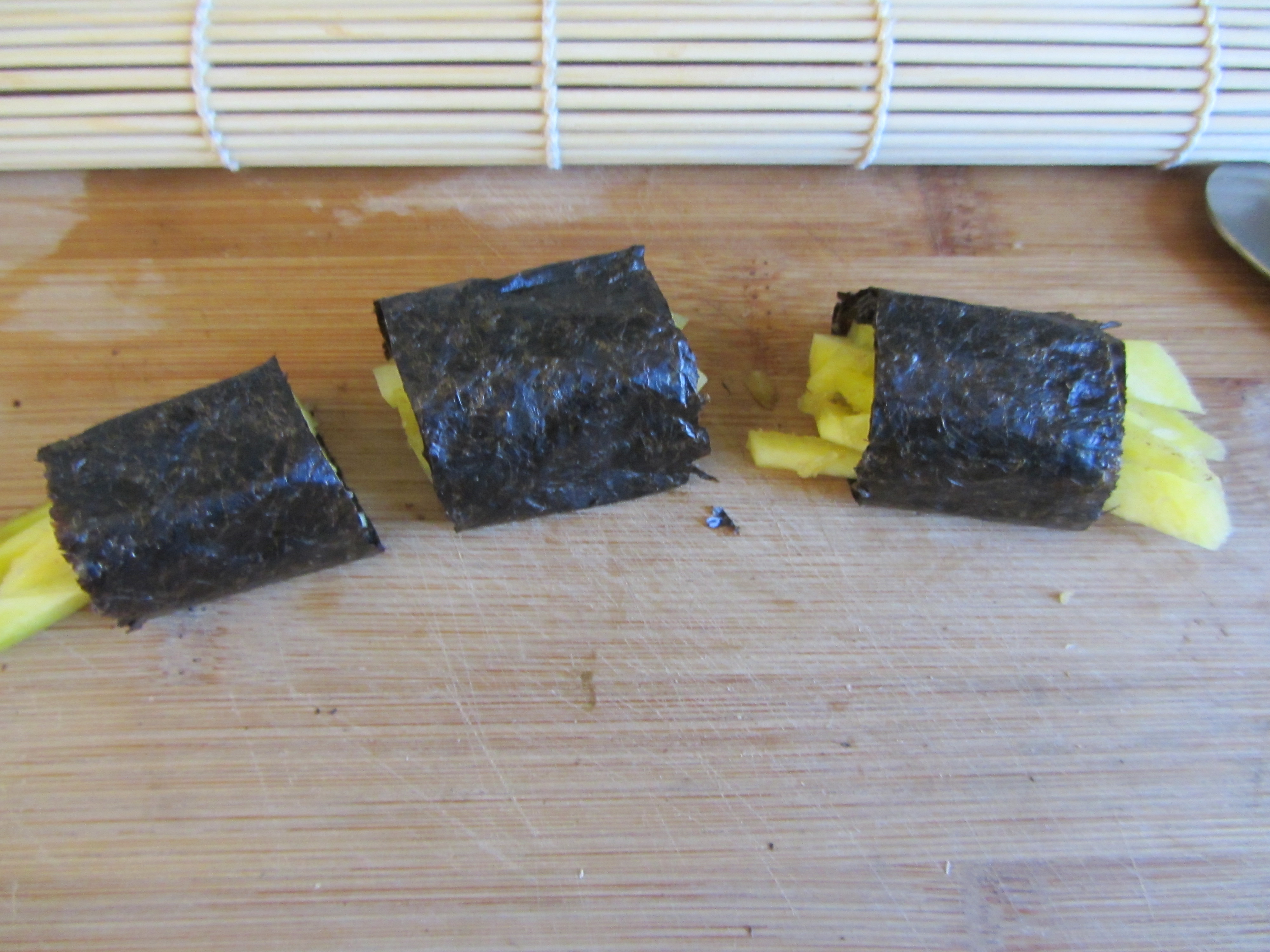 Garnish with fresh raspberries and serve with soy sauce for dipping.
©Nancy Wolfson-Moche 2013