December 31, 2013 • Nancy Wolfson-Moche
---
This is my 161st post on this blog… a fairly productive 2013.  With huge gratitude to you, my readers/viewers, my wishes for all of you in 2014 are reflected in today's dish: may your days be colorful and bright, juicy and fresh, smooth and sweet.  May you bring in and embrace the new while remembering your roots.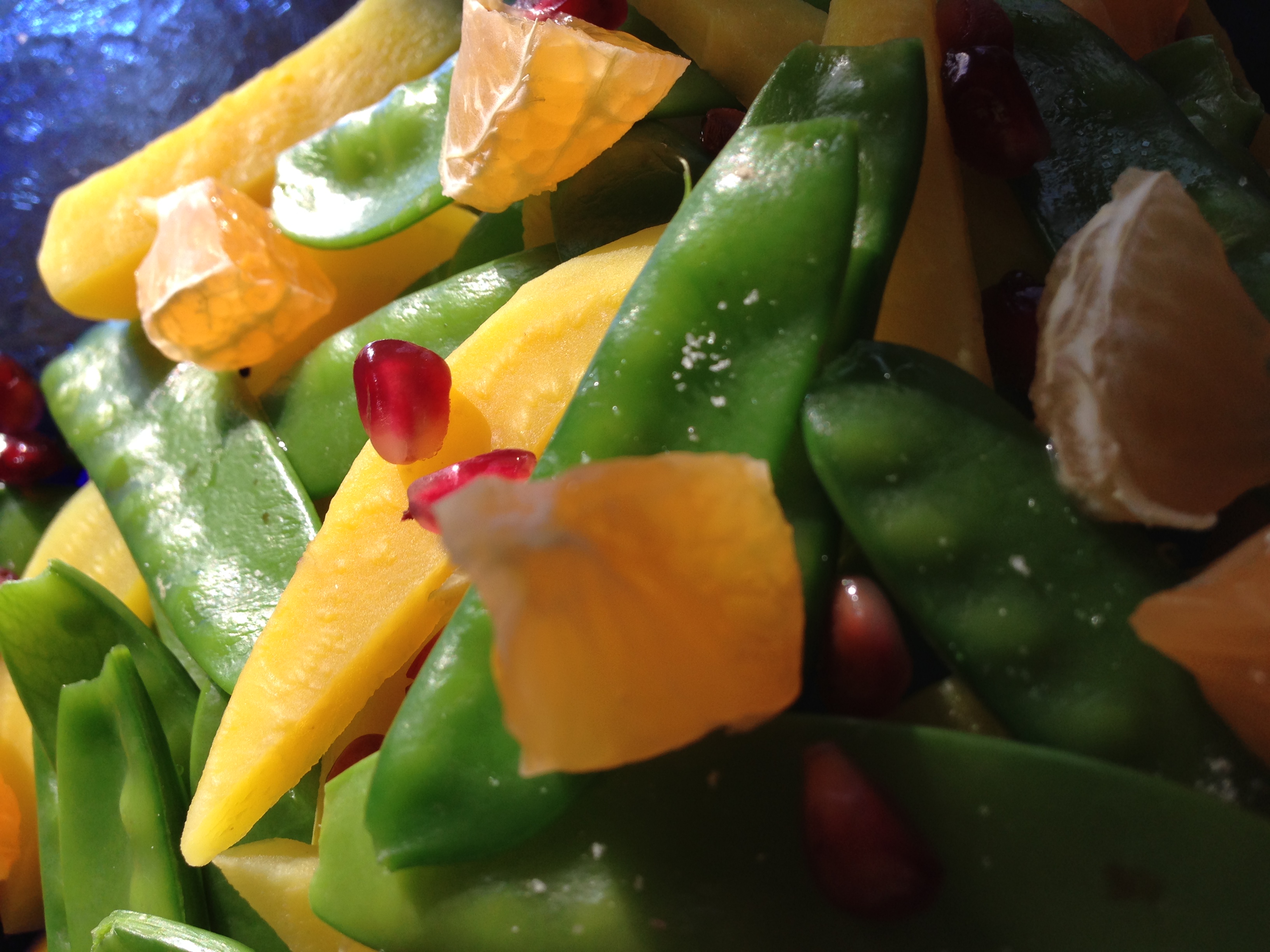 serves 4
INgredients
½ pound snow peas
1 large yellow beet
1 pomegranate
1 clementine (or mandarin orange)
1 Tablespoon EVOO (Extra Virgin Olive Oil) – optional
a few pinches sea salt
Process   Peel the beet and cut it into long thin triangles.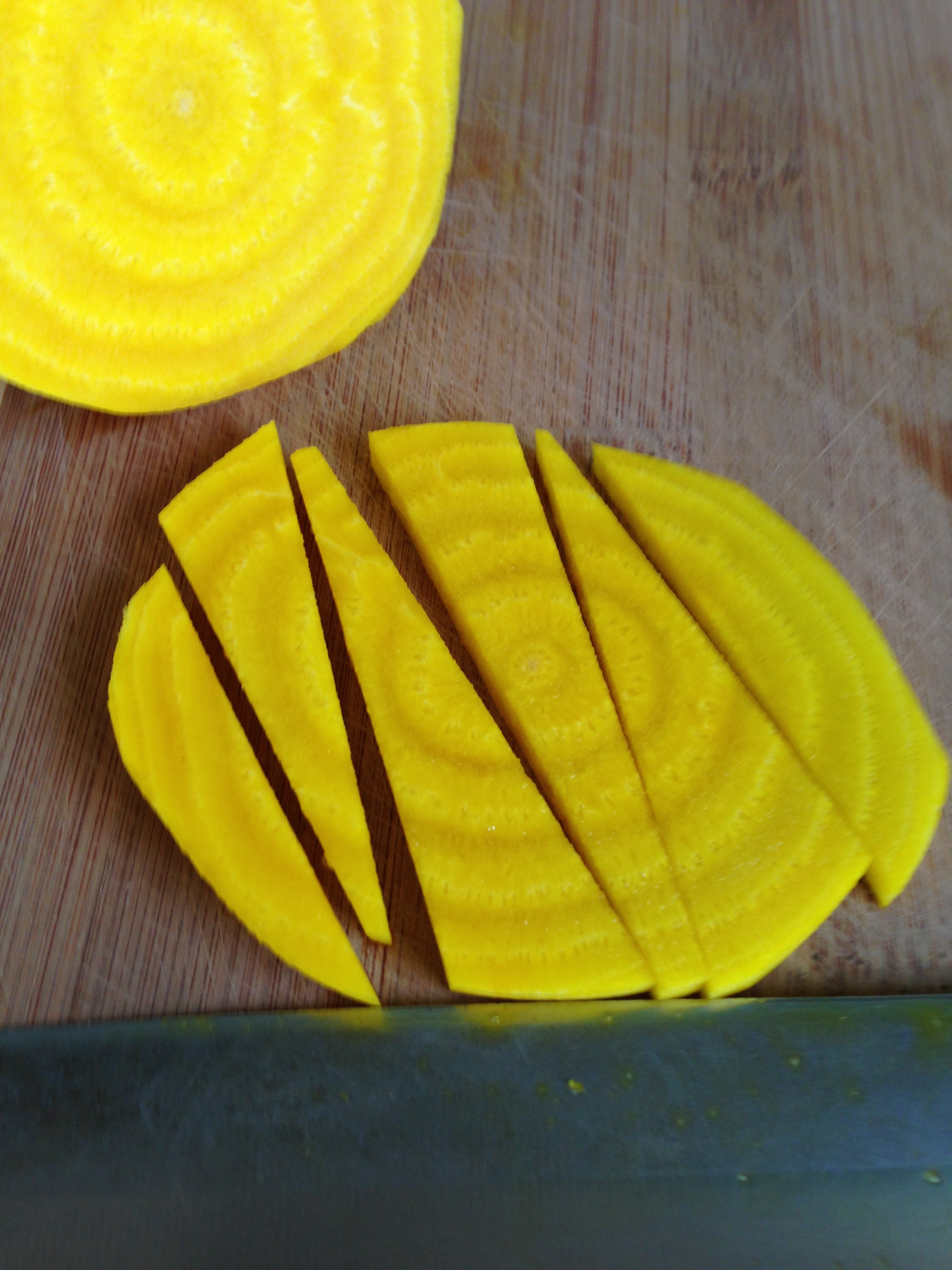 Place them in a medium-sized pot of water with a pinch of sea salt and cook, covered on a medium flame. When water boils, remove cover and let beets simmer for about 8 minutes, until they are cooked through.  Remove from pot and set aside to cool. In the meantime bring another medium sized pot of water to a boil.  Wash the snow peas. Pull off the ends and little strings attached.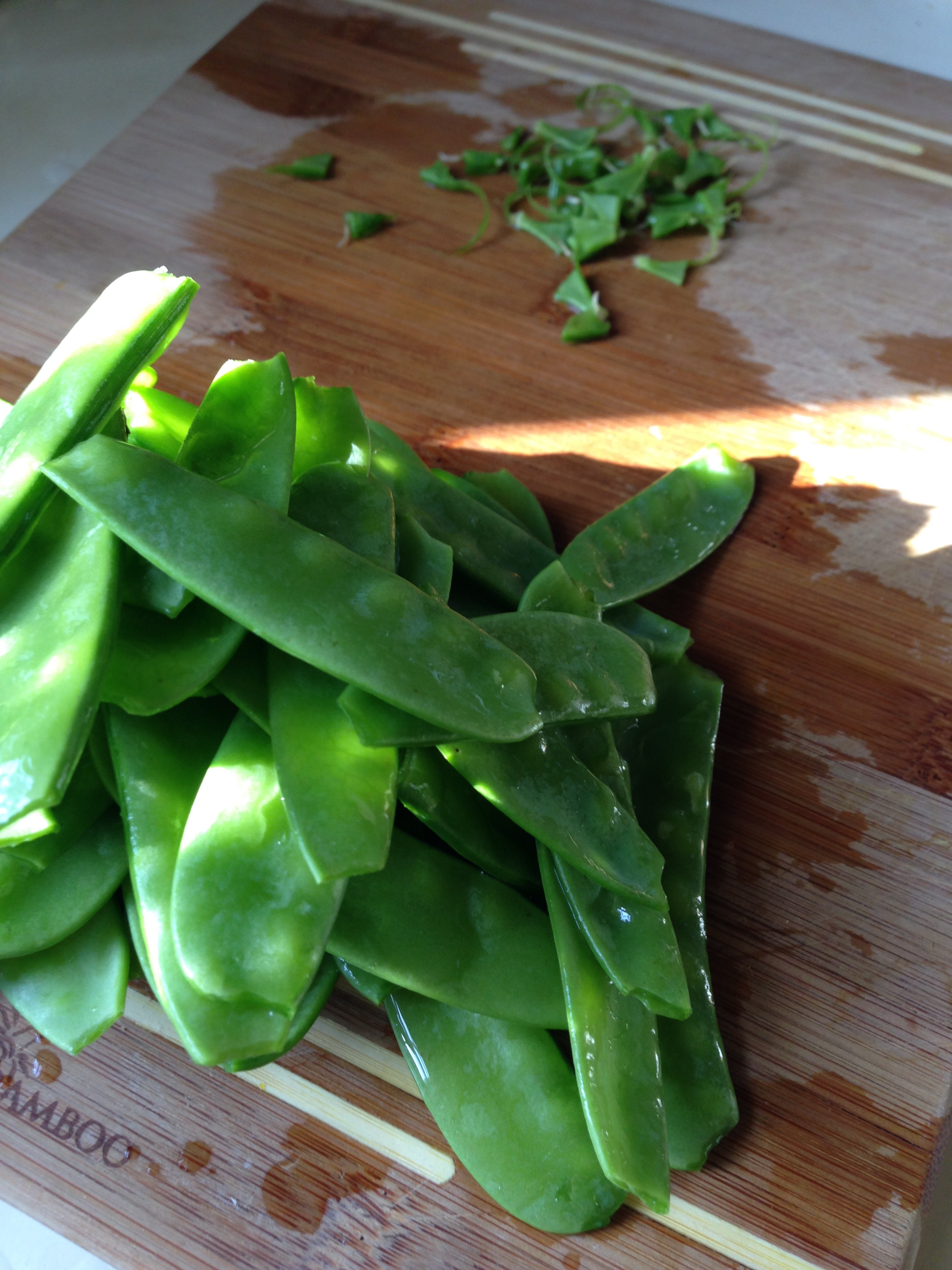 Drop them into the boiling water. When they rise to the top and turn a brighter green, they are done. This should take no more than 30 seconds. Remove them from the water with a wire mesh skimmer.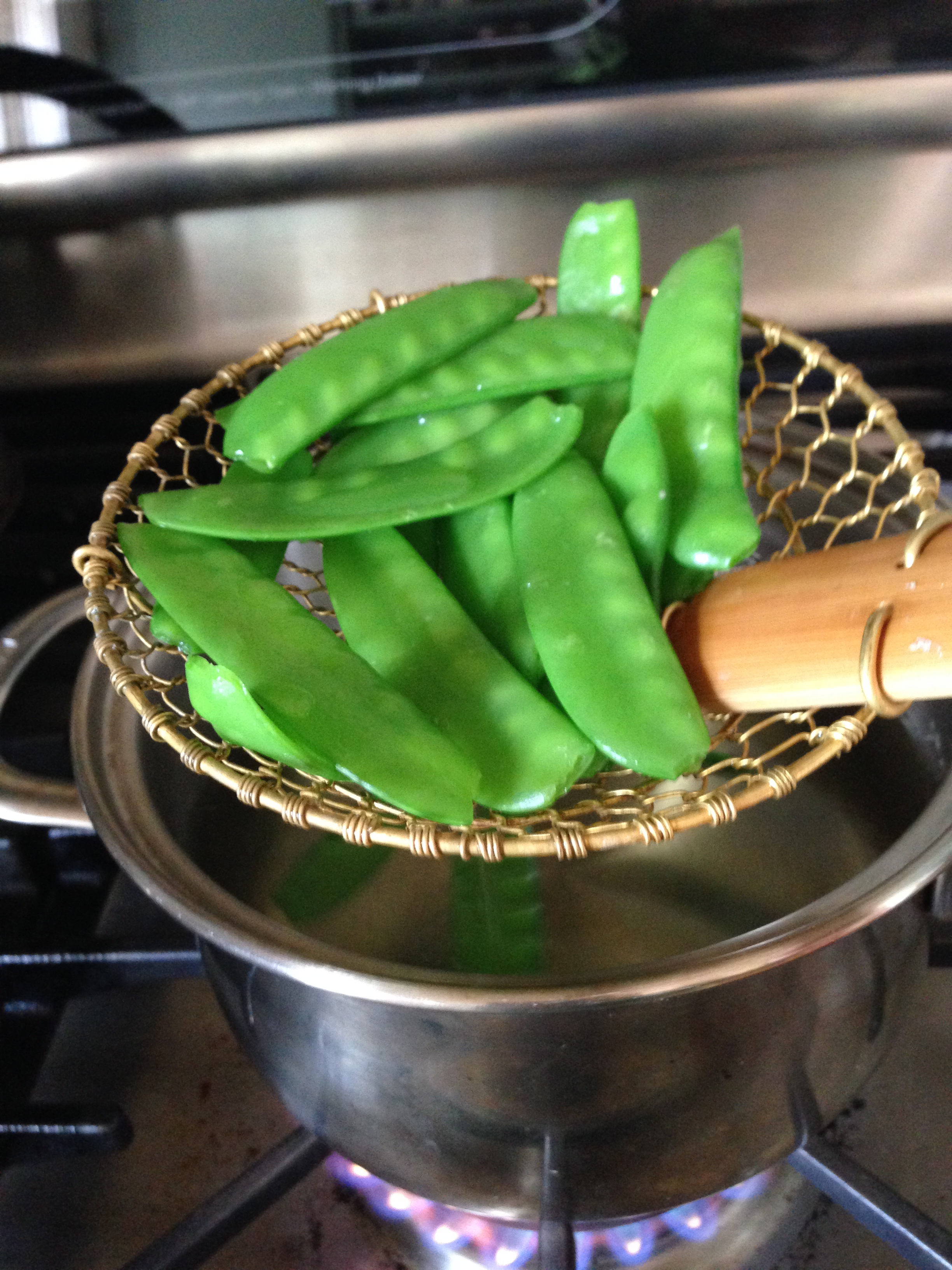 Set aside.  Arrange the salad on a serving plate: place about one third of the snow peas on the plate; add a layer of about a third of the beets; add another layer of (the second third of the) snow peas;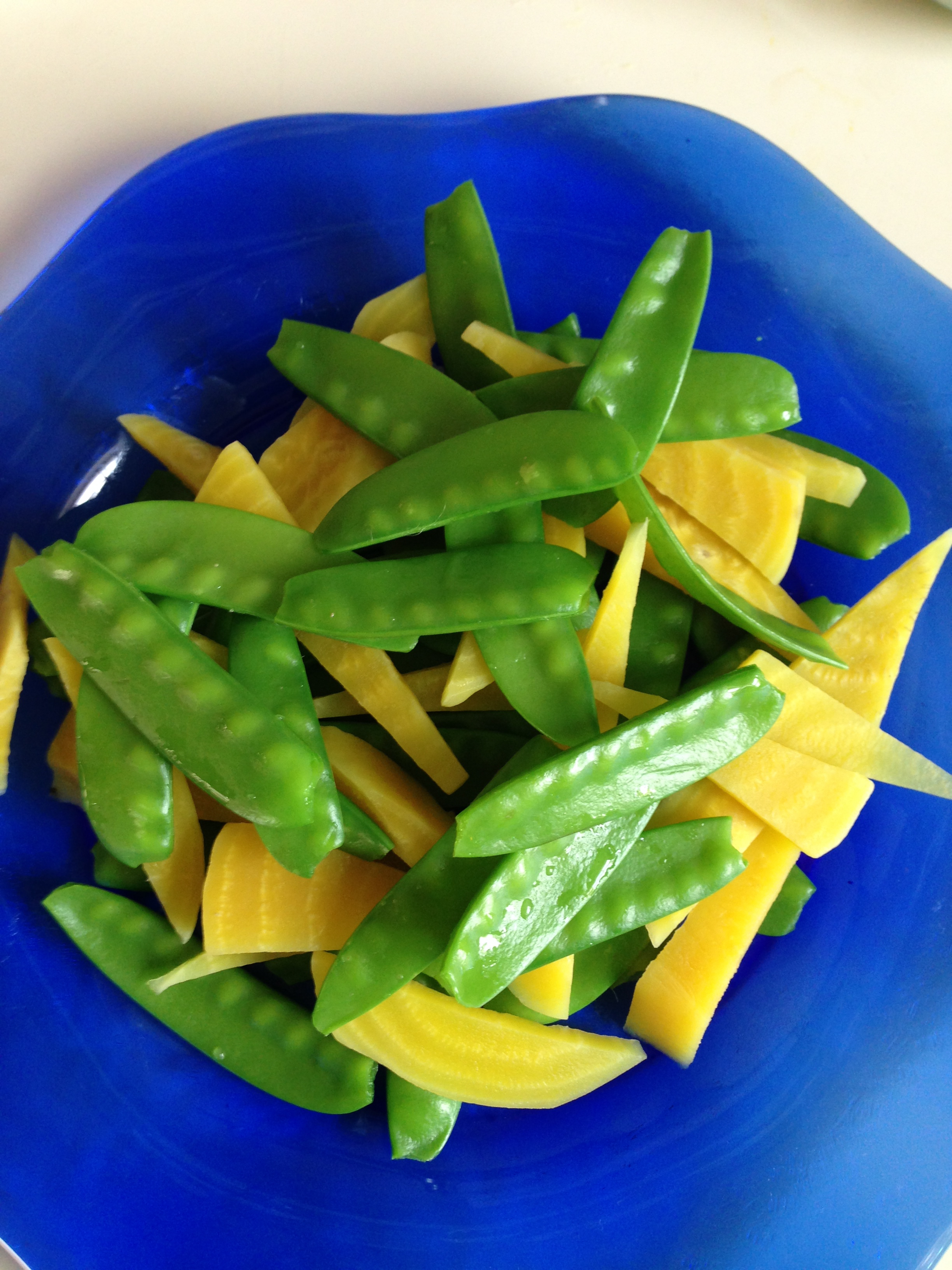 add another third of the beets, the rest of the snow peas and the rest of the beets. Quarter the pomegranate and remove the seeds, scattering them atop the salad. Sprinkle with a pinch of sea salt.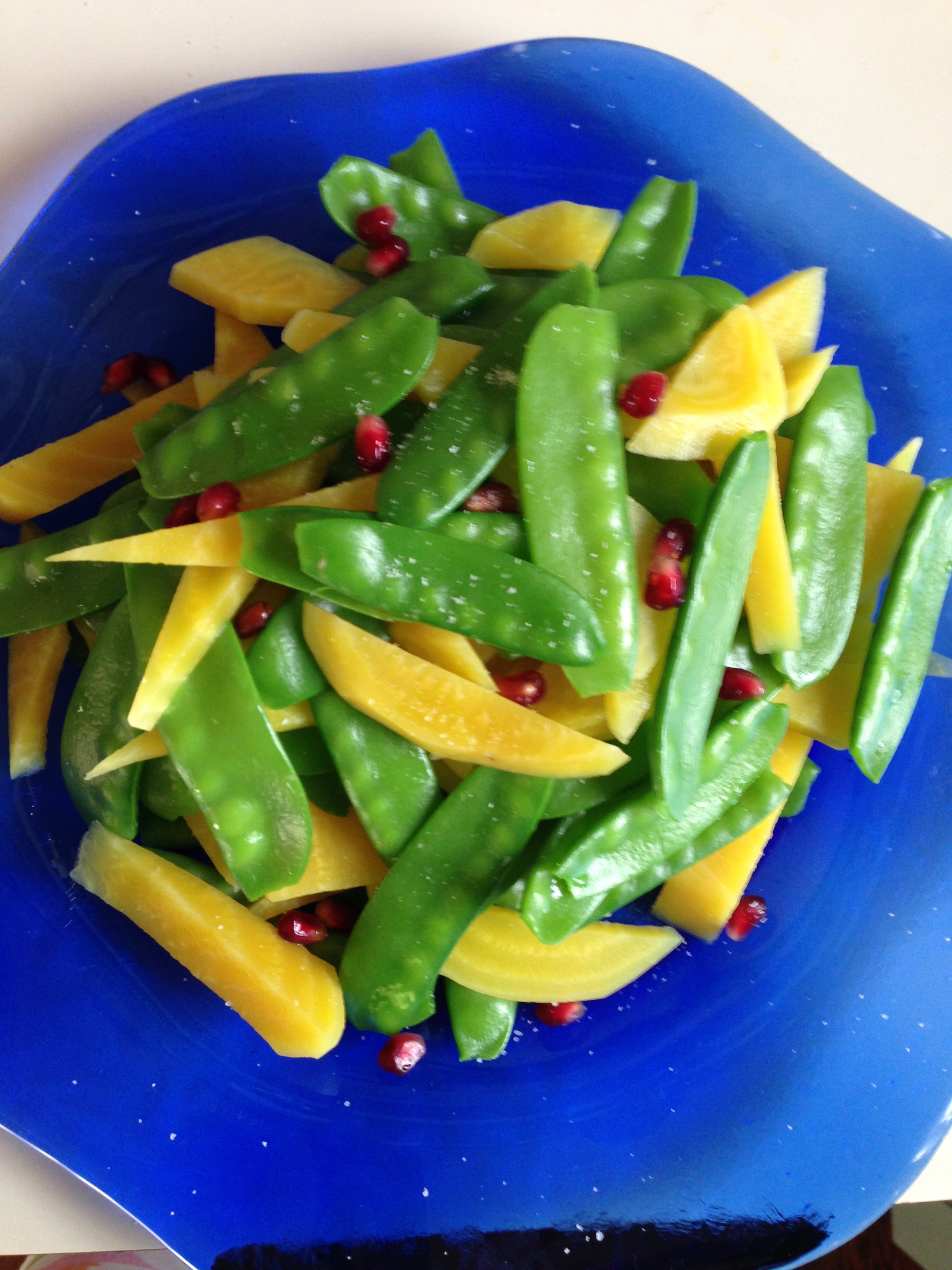 Peel the clementine and separate the sections. Cut the sections into thirds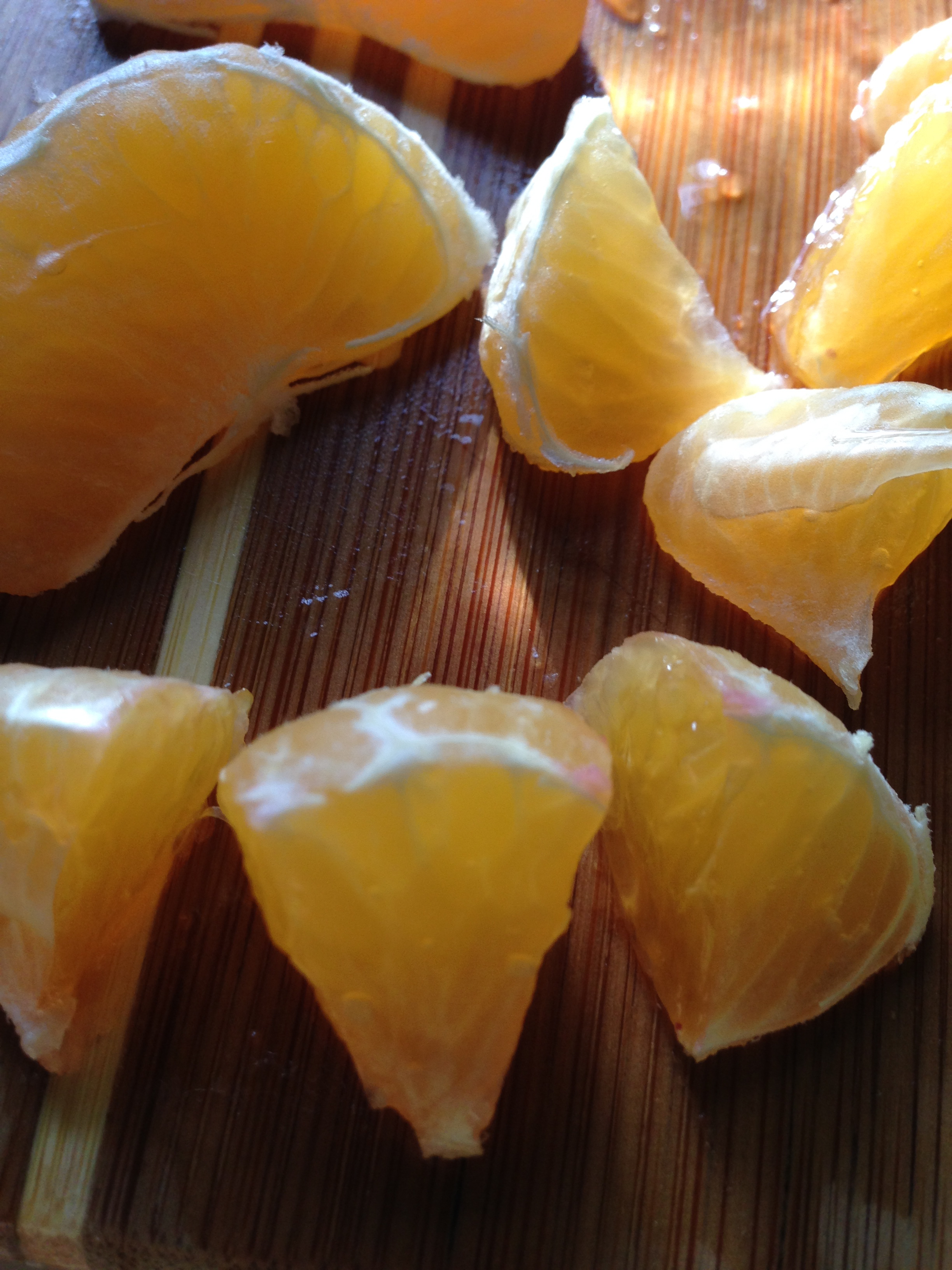 and disperse throughout the salad.  You may drizzle with a good quality extra virgin olive oil, but it is not necessary: this salad is refreshing and ready to eat as is.
©Nancy Wolfson-Moche 2013