April 6, 2014 • Nancy Wolfson-Moche
---
You may be wondering what "broccorabi" is. My made-up word for broccoli + kohlrabi. Both are brassicas, served raw: grated, salted and pressed so they are slightly pickled and more digestible. The result: a hearty, salty spring slaw that will keep in your fridge – and become more flavorful – for up to three days.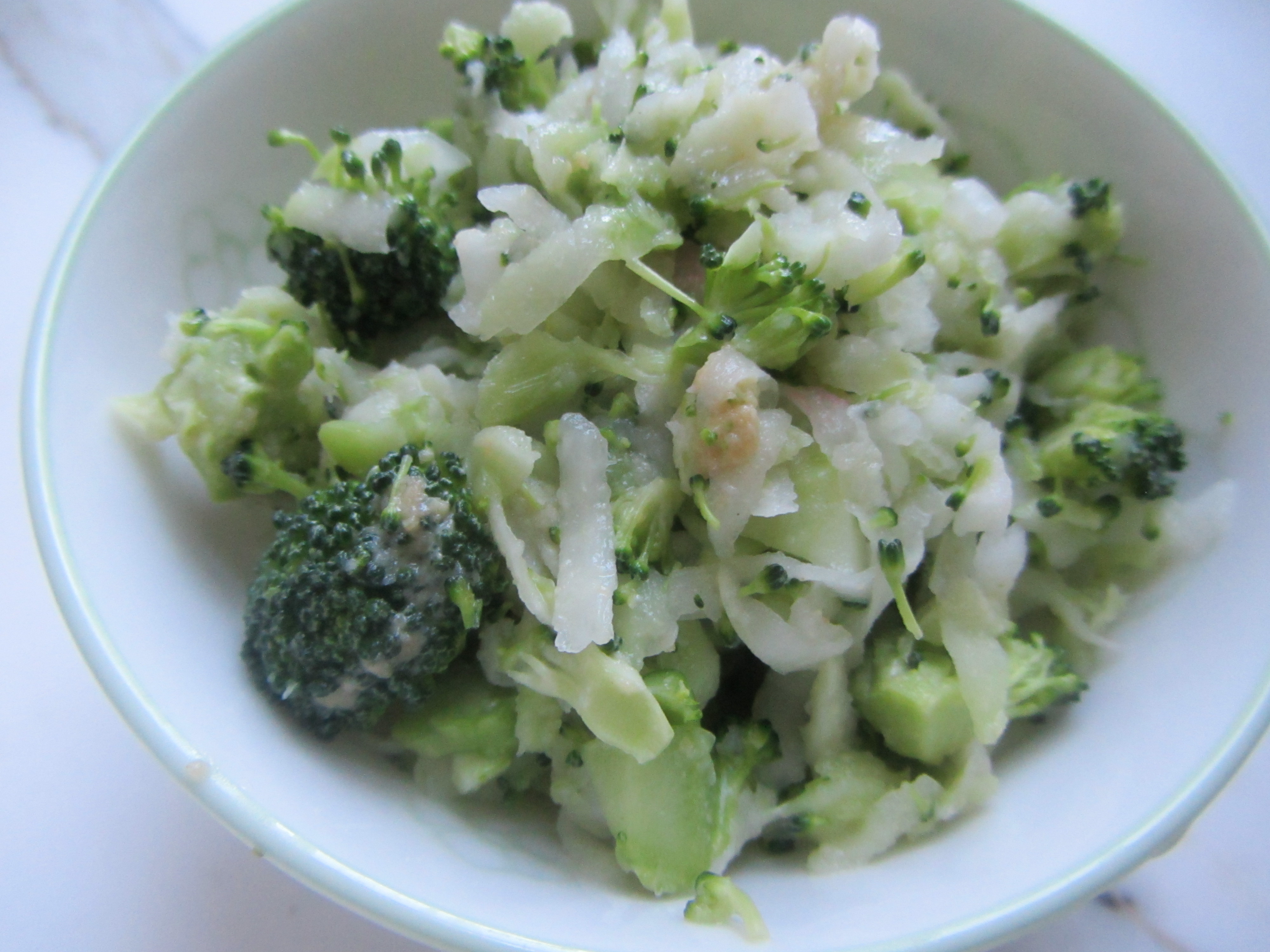 serves 4
INgredients
2 heads broccoli
1 kohlrabi
1 ½ teaspoons kosher sea salt
2 lemons (1/4 cup lemon juice)
1 Tablespoon umeboshi plum paste
1 Tablespoon tahini
2 Tablespoons minced onion or shallot
Process  Remove the tough outer skin of the broccoli stalk.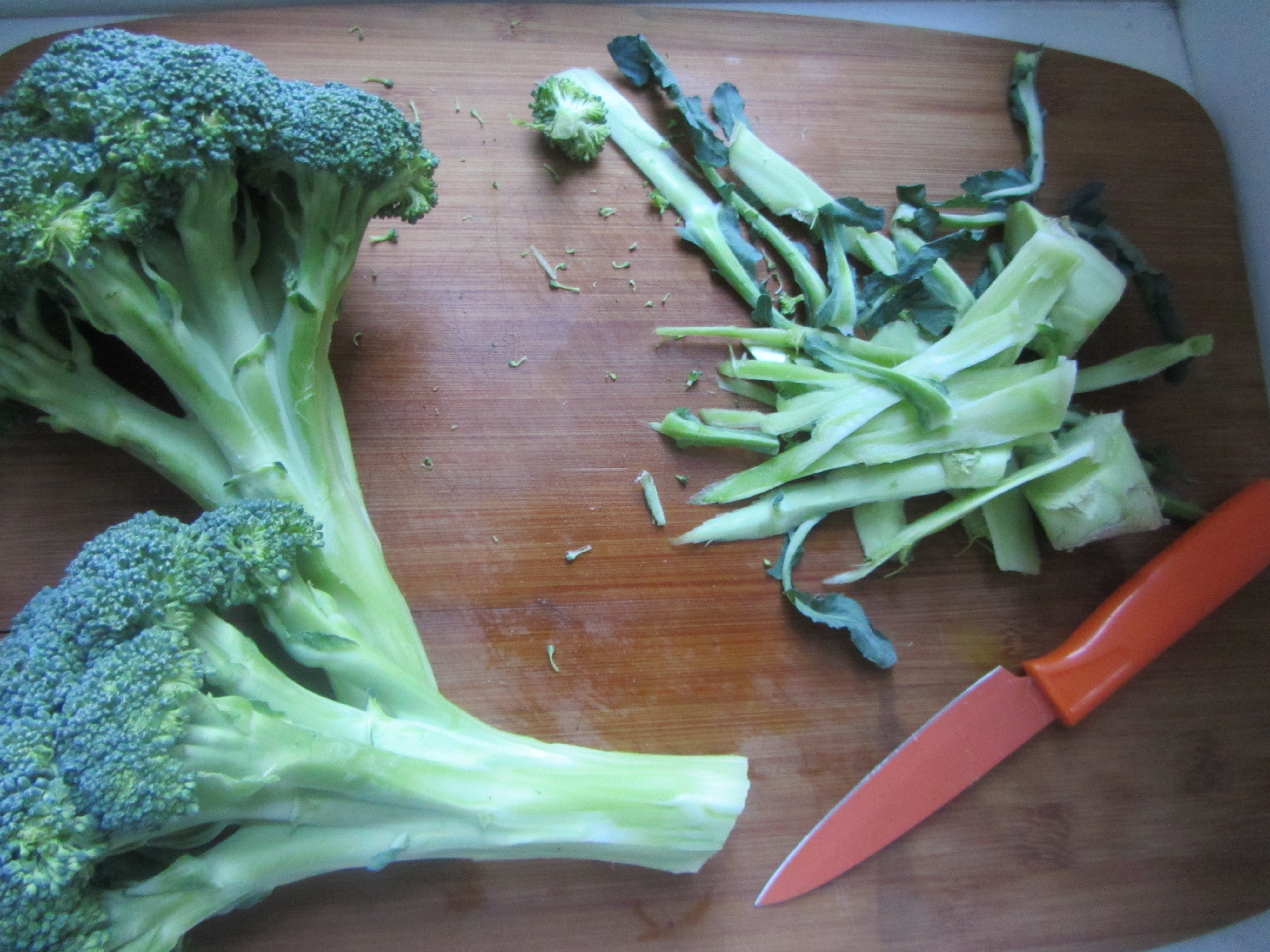 Wash it well. Peel the kohlrabi and rinse it.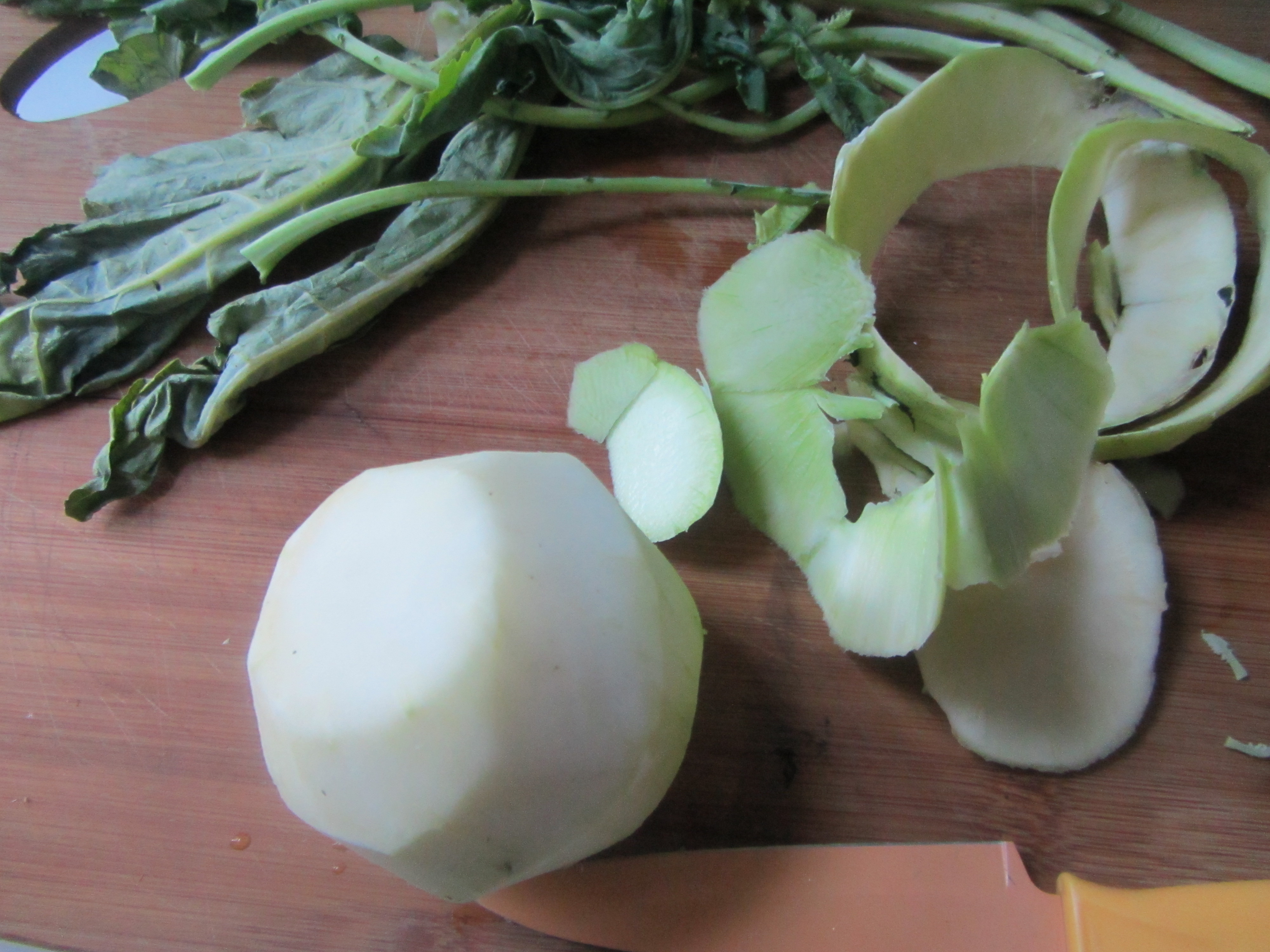 Use the medium grade on a box grater to grate the stalk of the broccoli;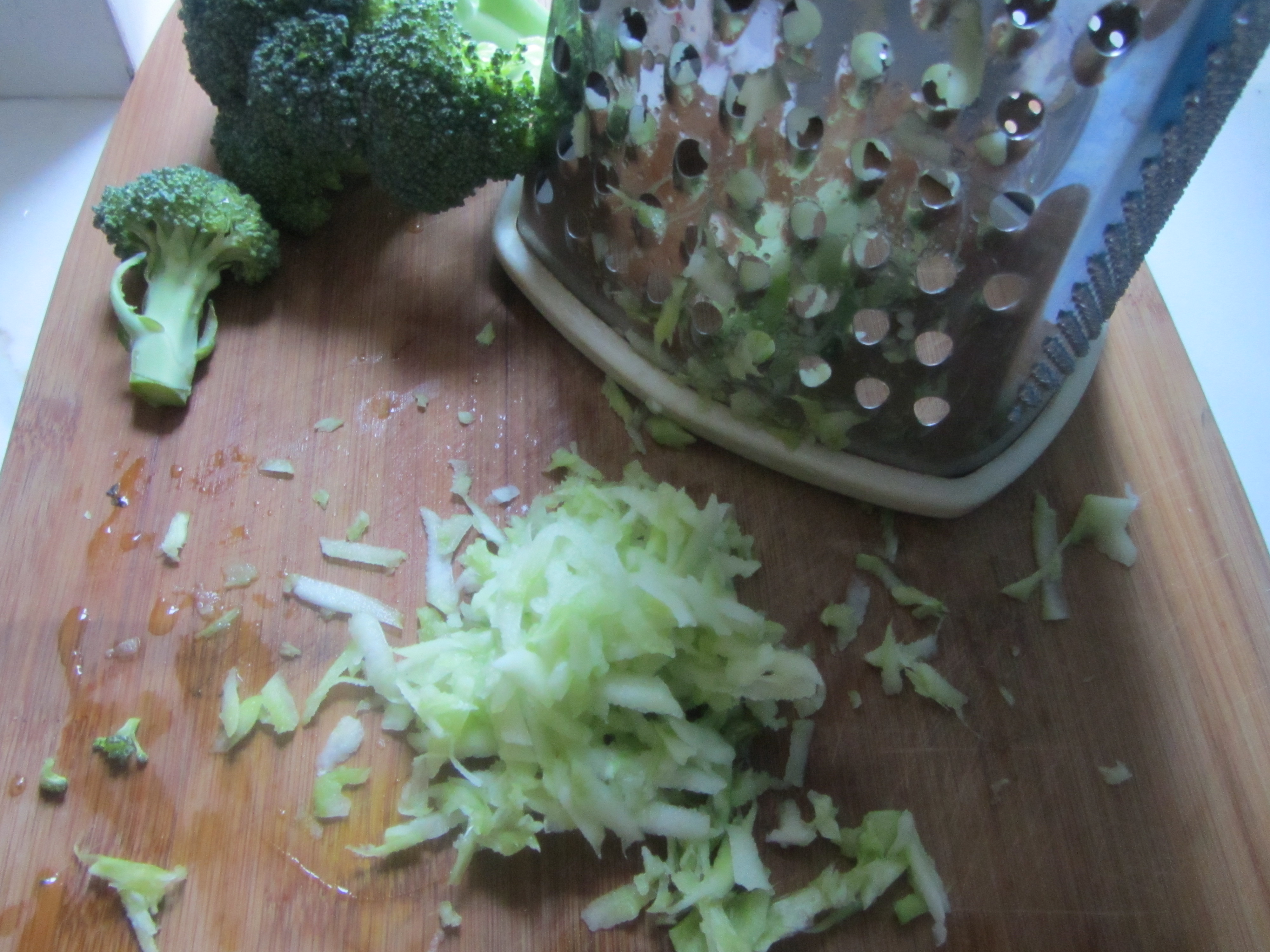 chop the florets into similarly sized small pieces. Place in a glass or ceramic bowl. Do not use a stainless steel or plastic bowl to make this dish. Clean the grater and then use the same grade to grate the kohlrabi. The pieces of the broccoli and kohlrabi should all be about the same size. Place the kohlrabi in the bowl with the broccoli pieces. Add the sea salt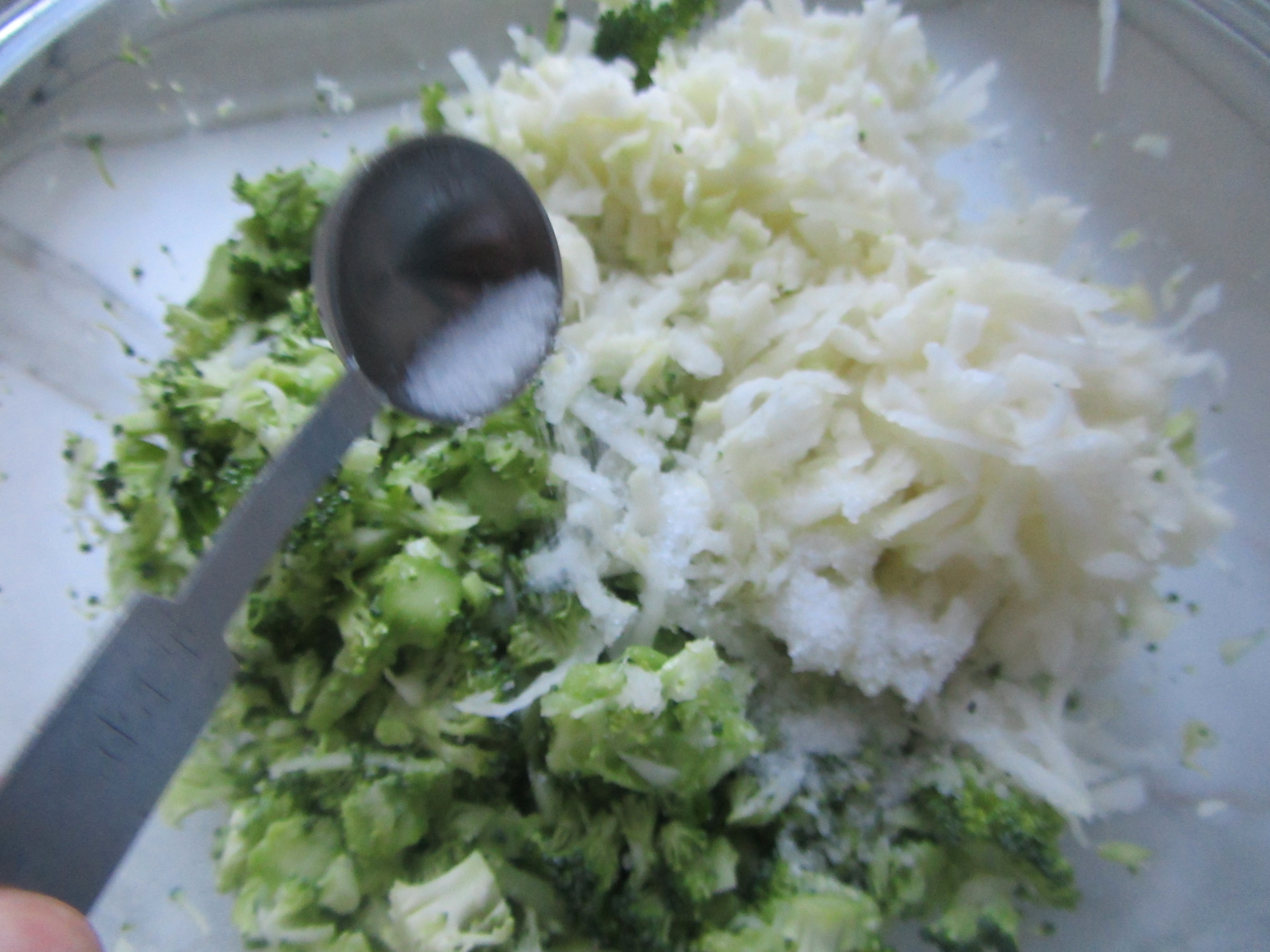 and use your hands to massage the vegetables, mixing them all together very well. This should take about three minutes. Gather them together to form a mound in the bottom of the bowl.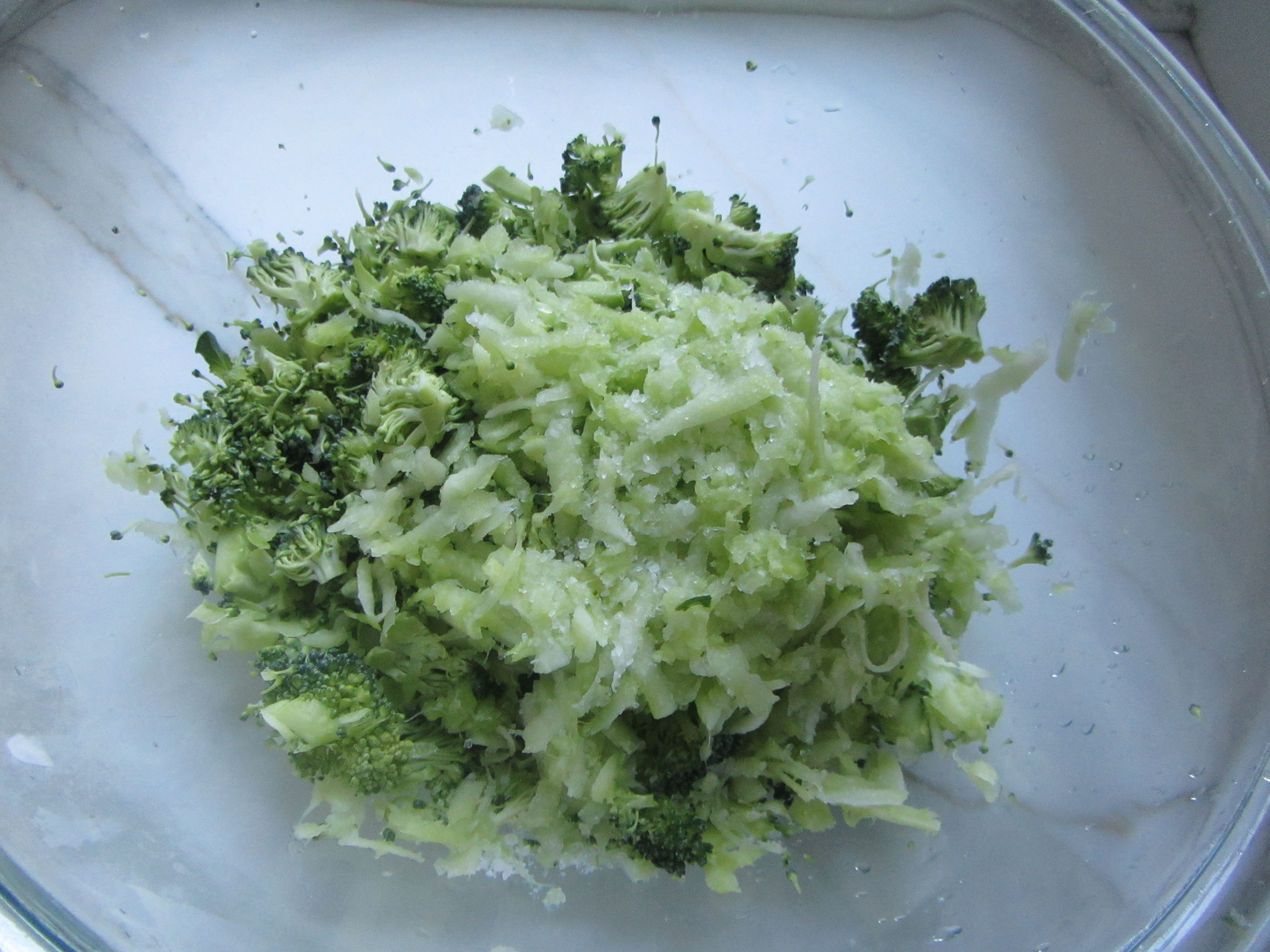 Place a plate on top to cover the veggies. Place a weight (like a rock or a water-filled large juice bottle or jar as shown here) on top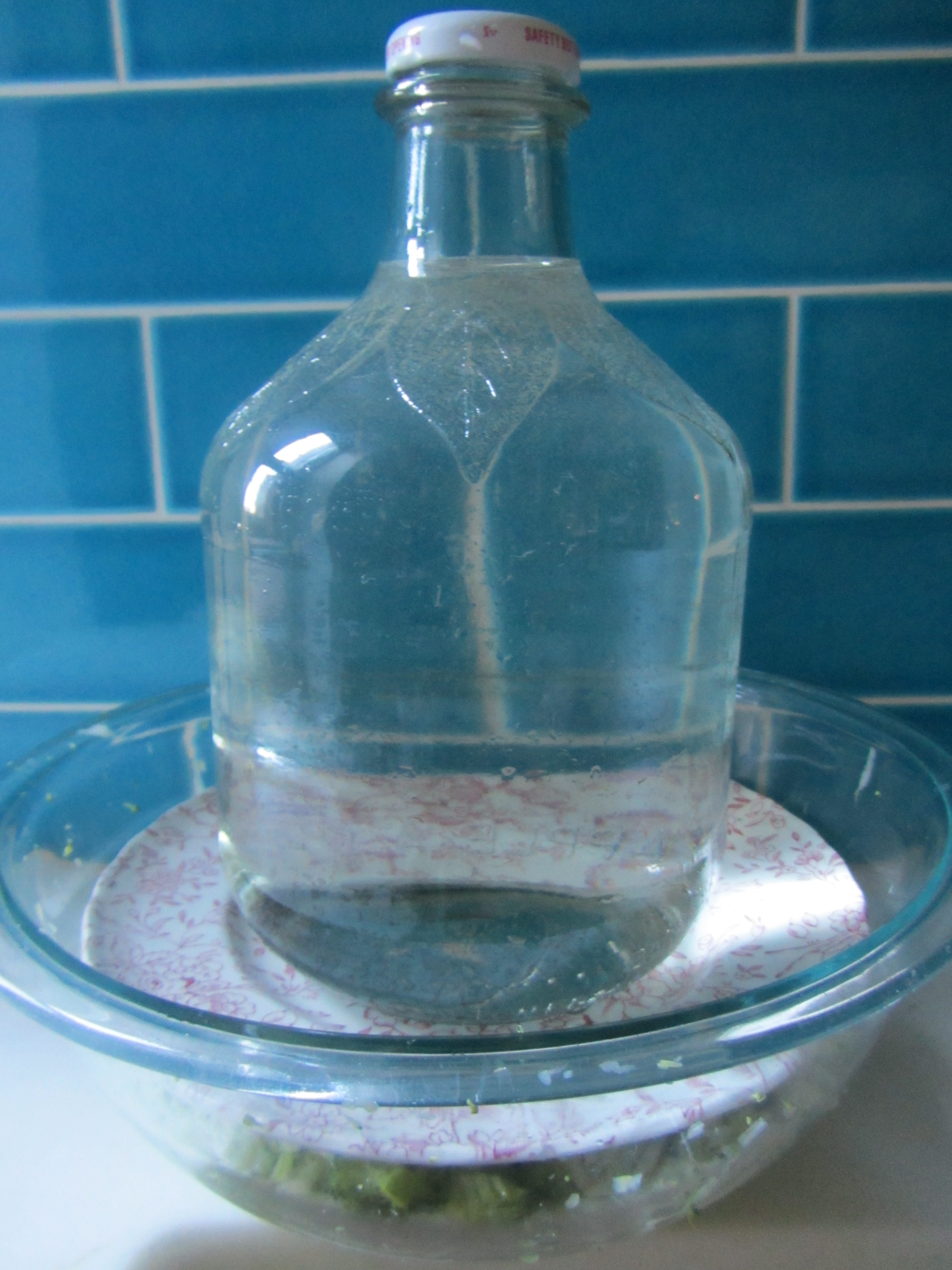 and allow the slaw to press for one to three hours. The longer it presses, the more pickled it will be. Remove the weight.   Hold the plate on top of the vegetables and drain the water that has accumulated during the pressing.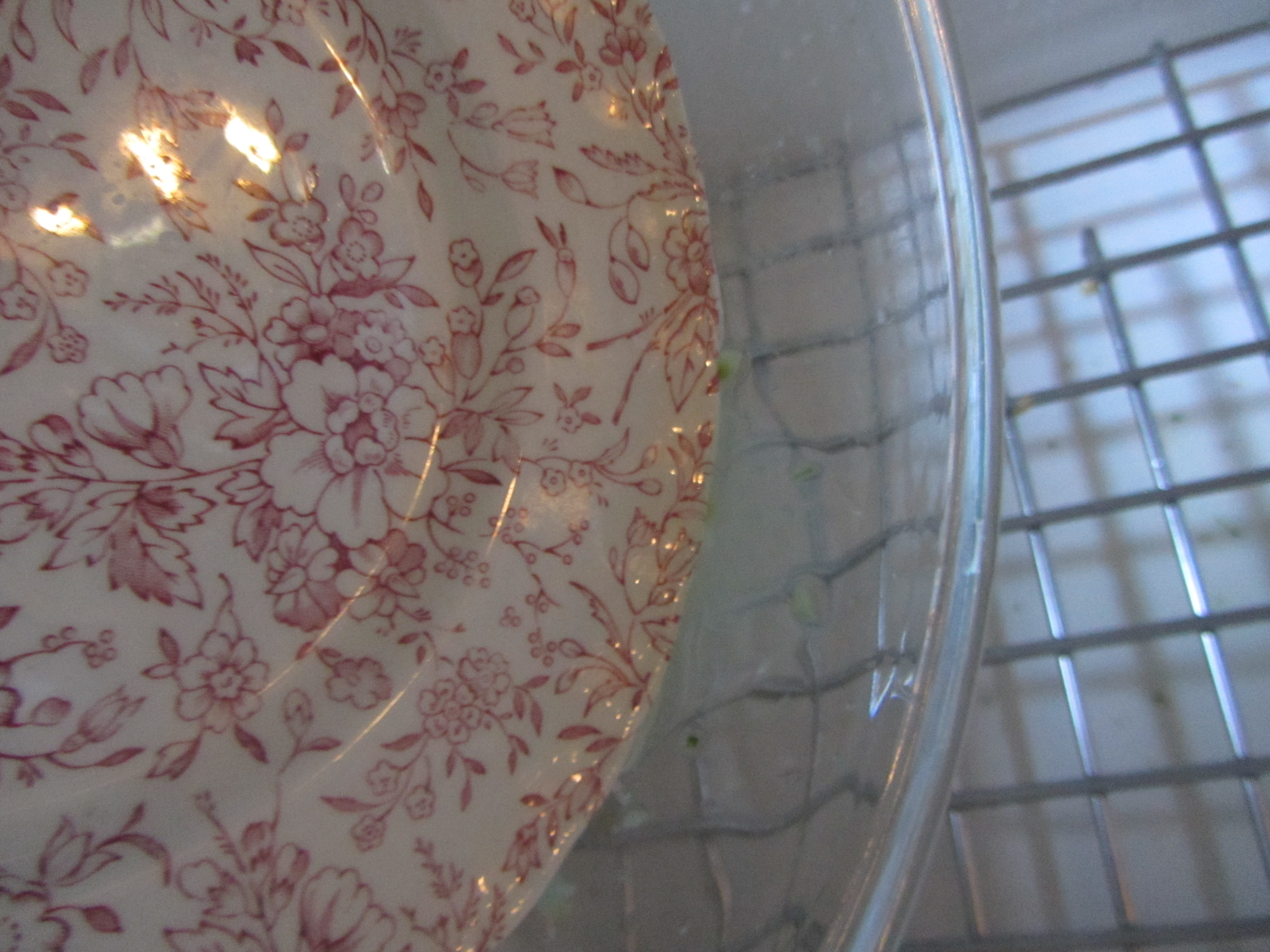 You are left with the veggies and their vitamins and minerals, minus the water. Mix the slaw well. To make the dressing, squeeze the lemons and whisk ¼ cup lemon juice, the ume plum paste, tahini and minced onion together in a bowl.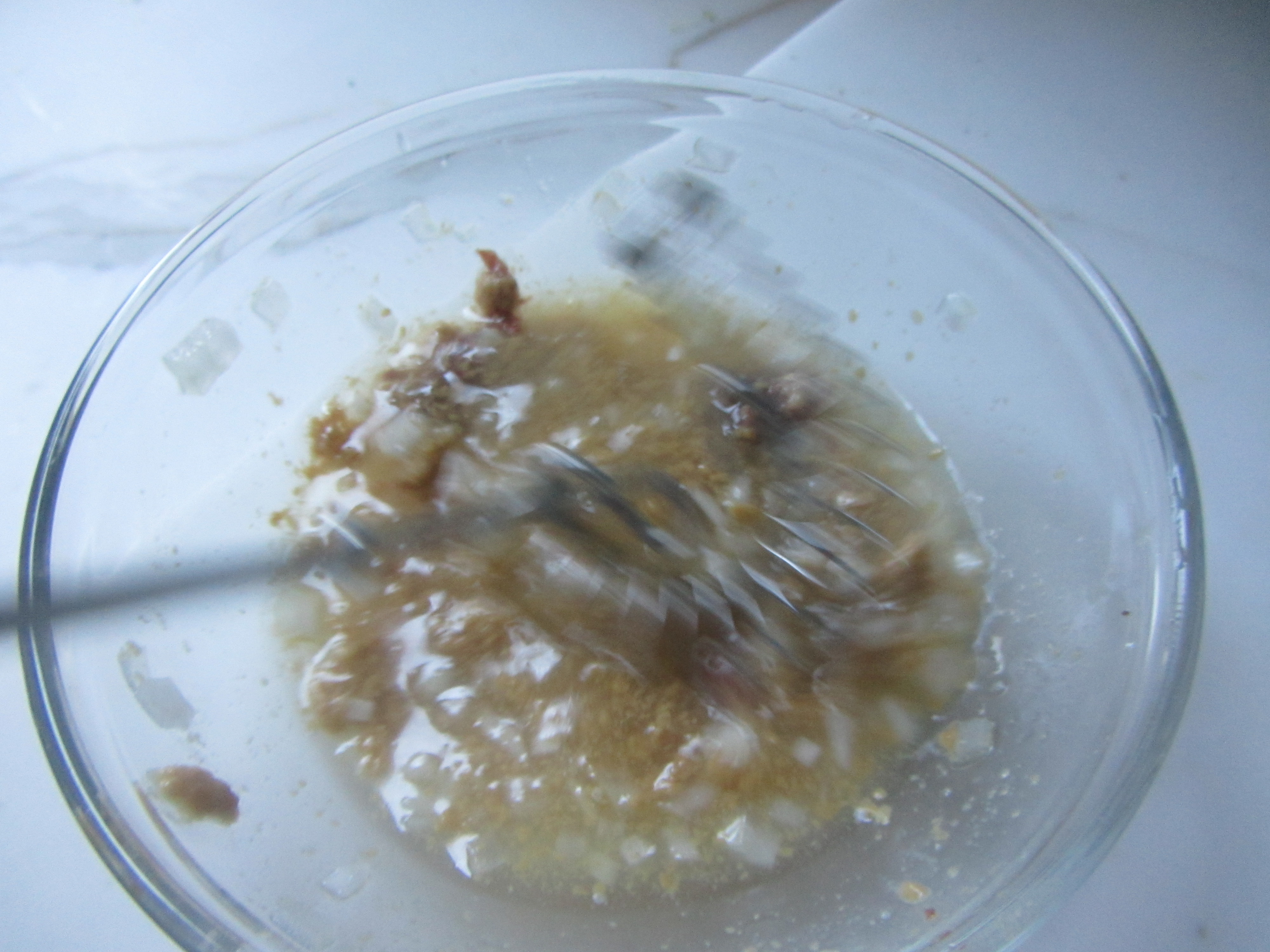 Pour over the slaw. Serve the slaw in individual bowls.
©Nancy Wolfson-Moche 2014