April 7, 2014 • Nancy Wolfson-Moche
---
As the seasons transition, I am eating a lot of cabbage. Unlike animals, plants cannot run away from organisms that want to eat them. Instead, they use "chemical weapons".   The chemical composition of cabbage causes it to emit a strong, unappealing odor, repelling prospective pests. When we eat it, it repels undesirables like bacteria and viruses in our bodies. And that is one reason that I am eating a lot of cabbage right now: as a preventative, protective measure.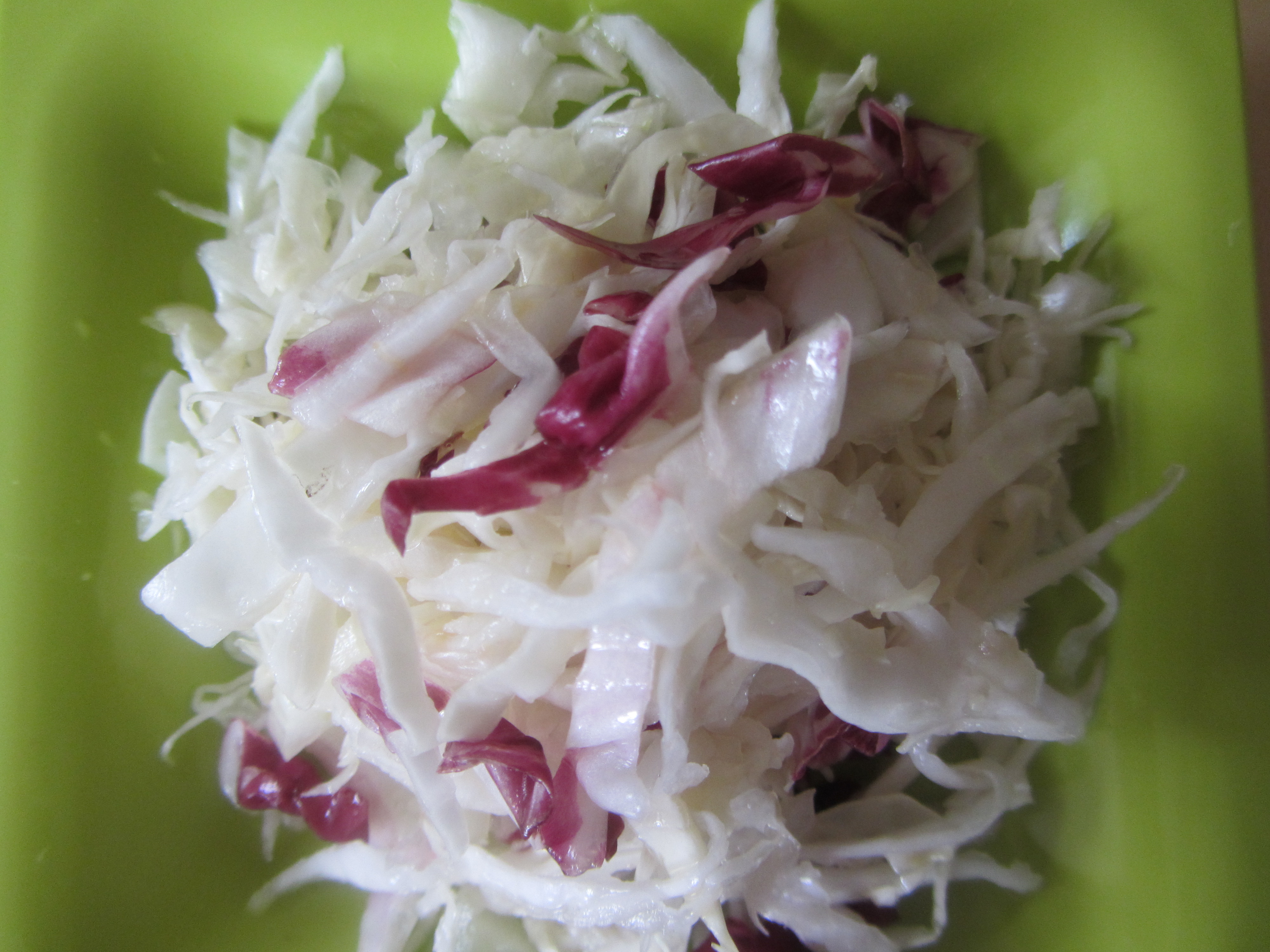 serves 2
INgredients
¼ of a large green head cabbage
3 slices fennel
2 slices radicchio
pinch sea salt
Process Use a knife to shred the cabbage into very thin pieces.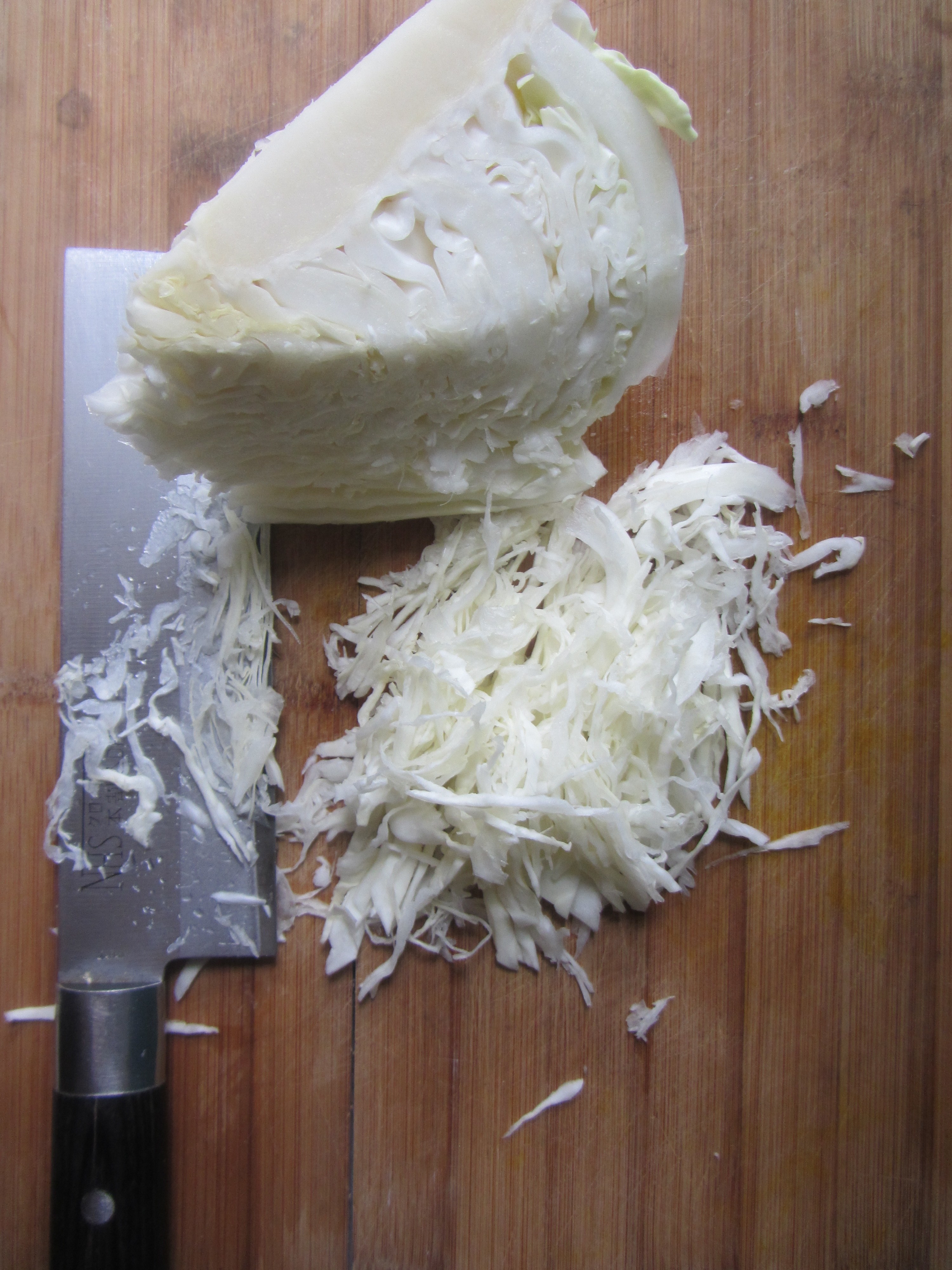 Rinse it and place in a glass or ceramic bowl. Slice the fennel bulb into 3 quarter-inch-wide slices.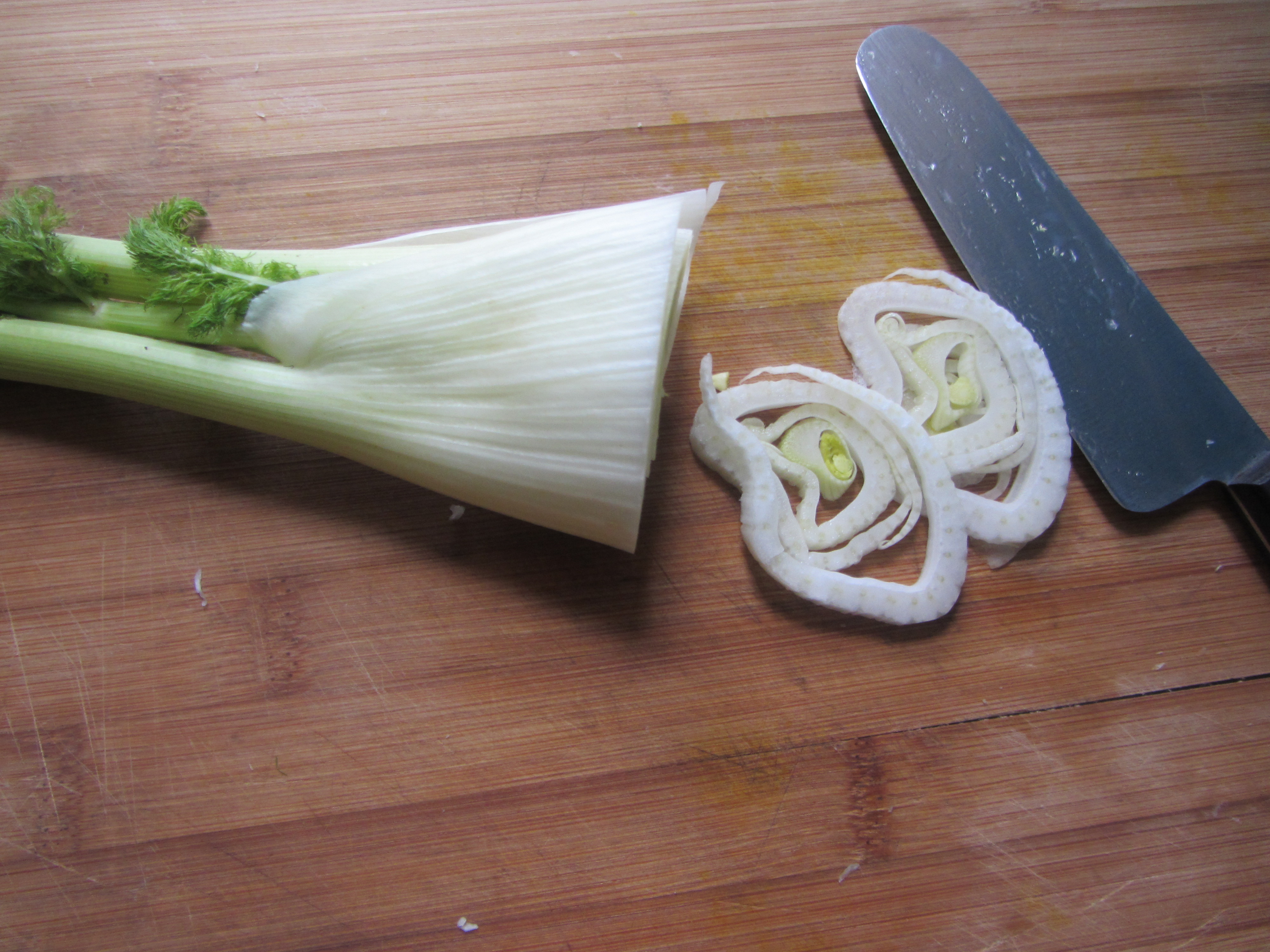 Chop each slice into small pieces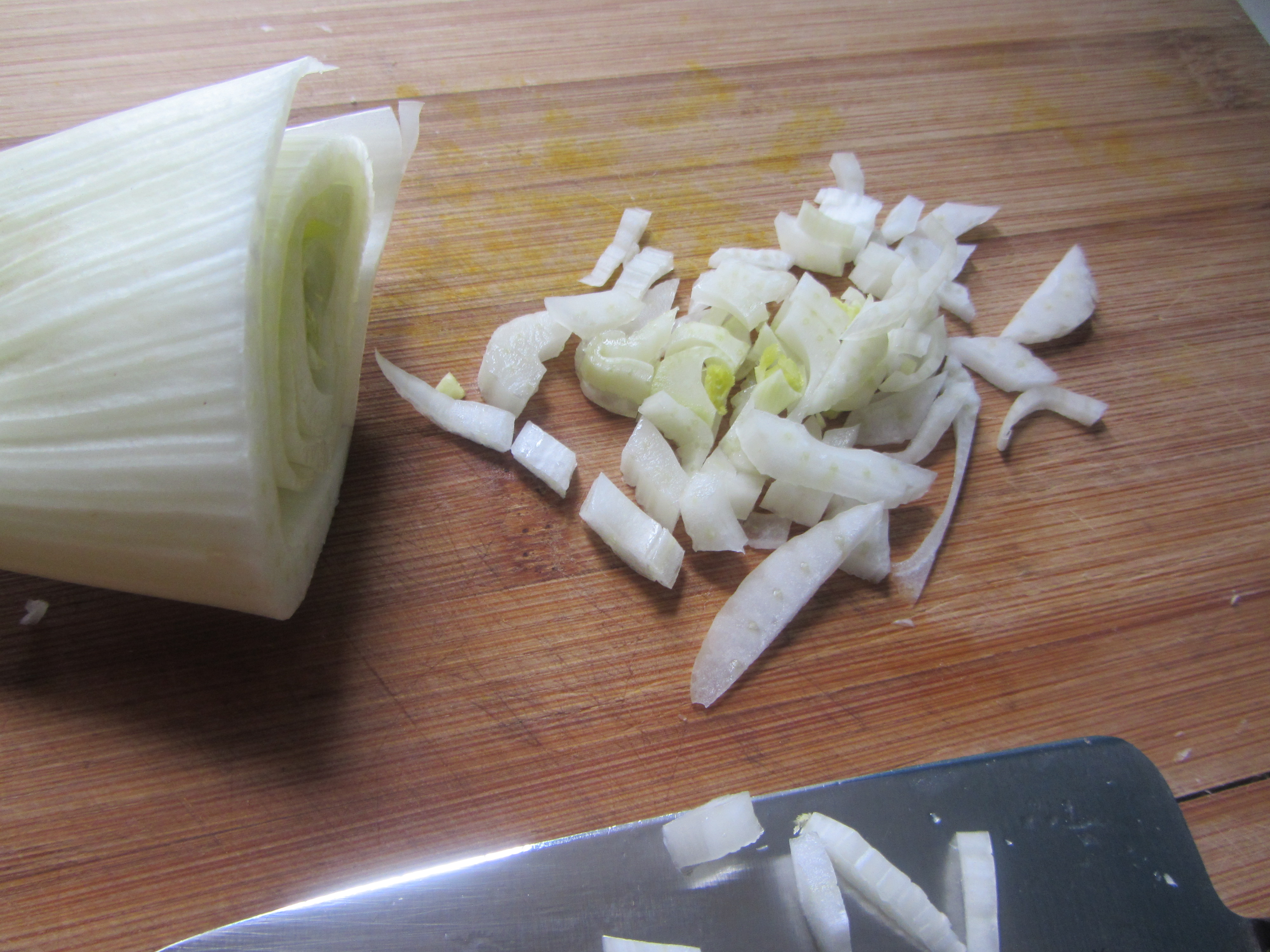 and add to the shredded cabbage. Slice the head of radicchio into two slices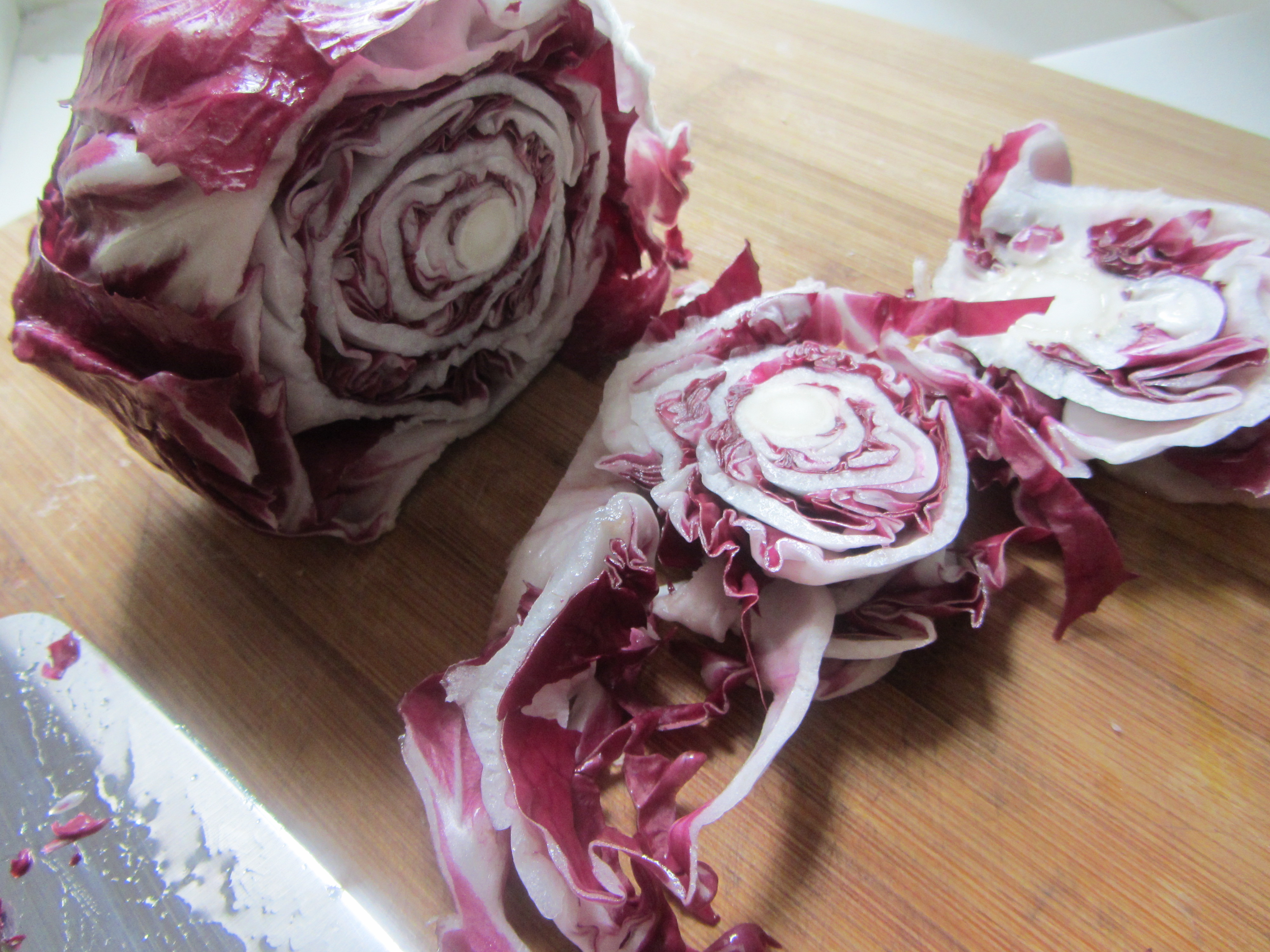 and then chop it into small pieces. Add to the cabbage and fennel. Add a pinch of sea salt and then mix all three vegetables together.
Squeeze the Sumo orange (a cross between a mandarin and a California navel) and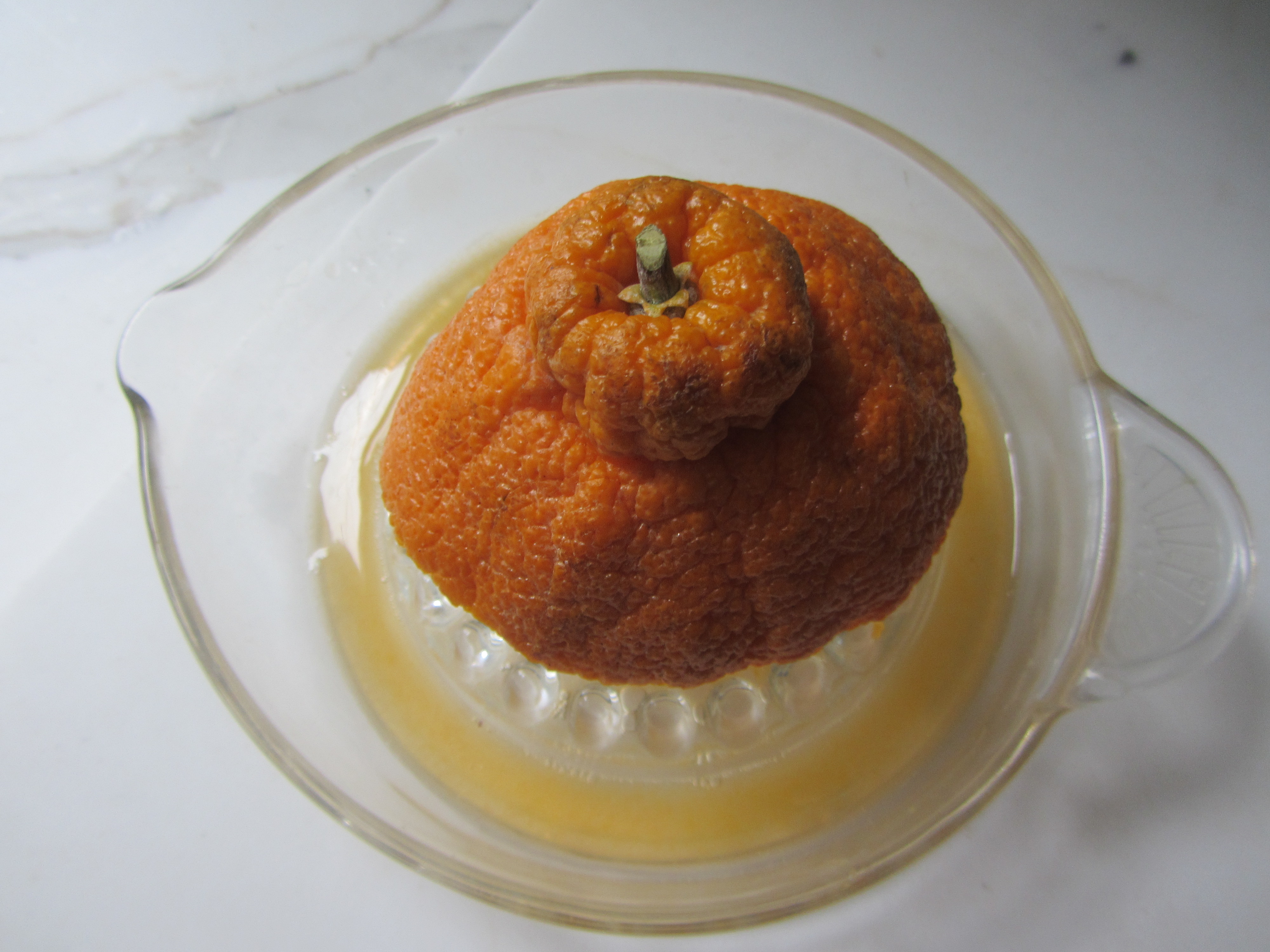 pour the juice over the salad.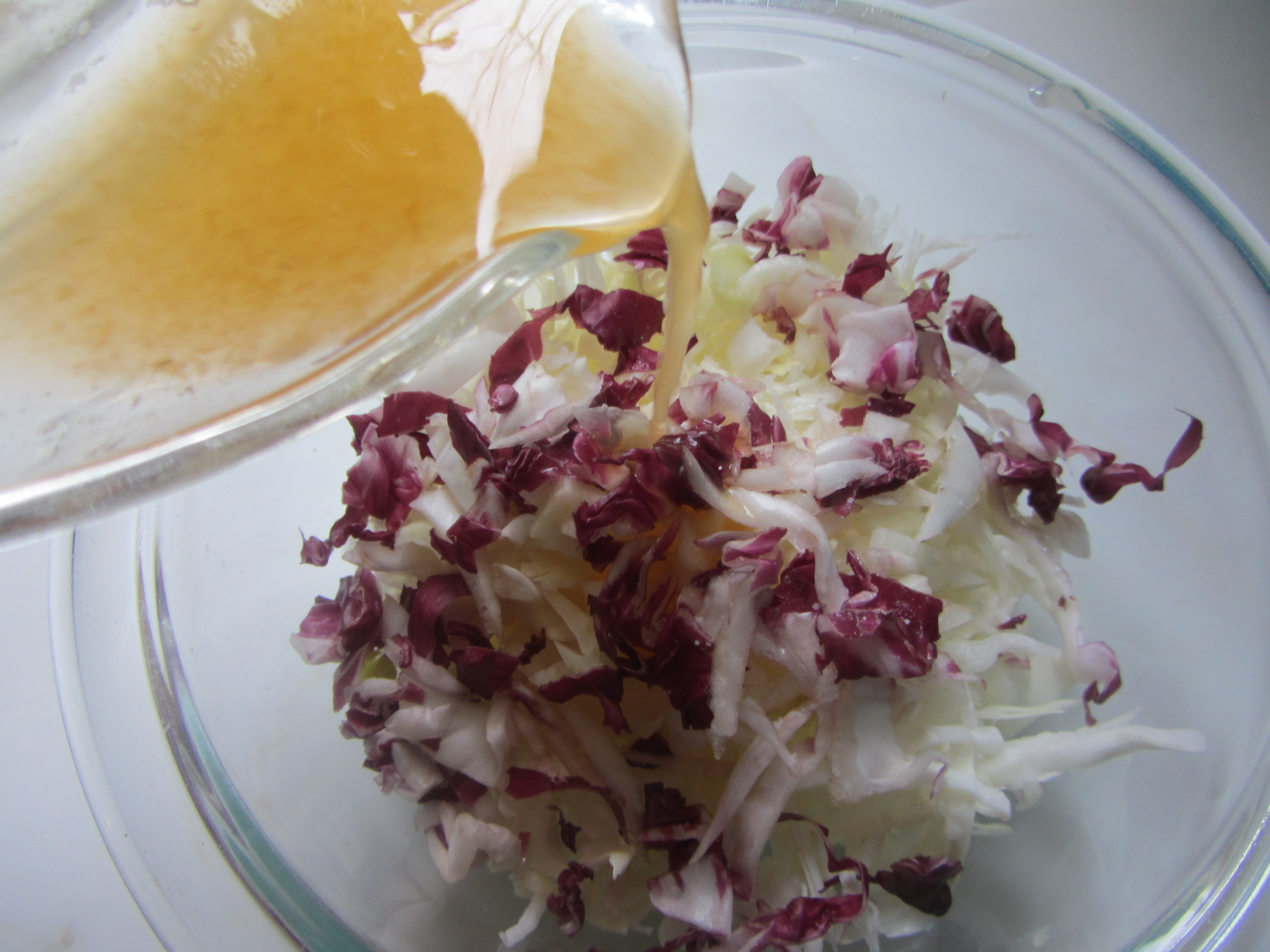 Serve at room temperature. This salad will keep in the refrigerator for up to three days. It will get sweeter of course, as the orange juice seeps into the vegetables.
©Nancy Wolfson-Moche 2014