March 20, 2014 • Nancy Wolfson-Moche
---
At long last …..spring.  Delicate, cleansing Napa cabbage is water-sautéed and topped with criss-crossed crispy orange peppers. Now, say that last phrase 5 times fast. Before breakfast.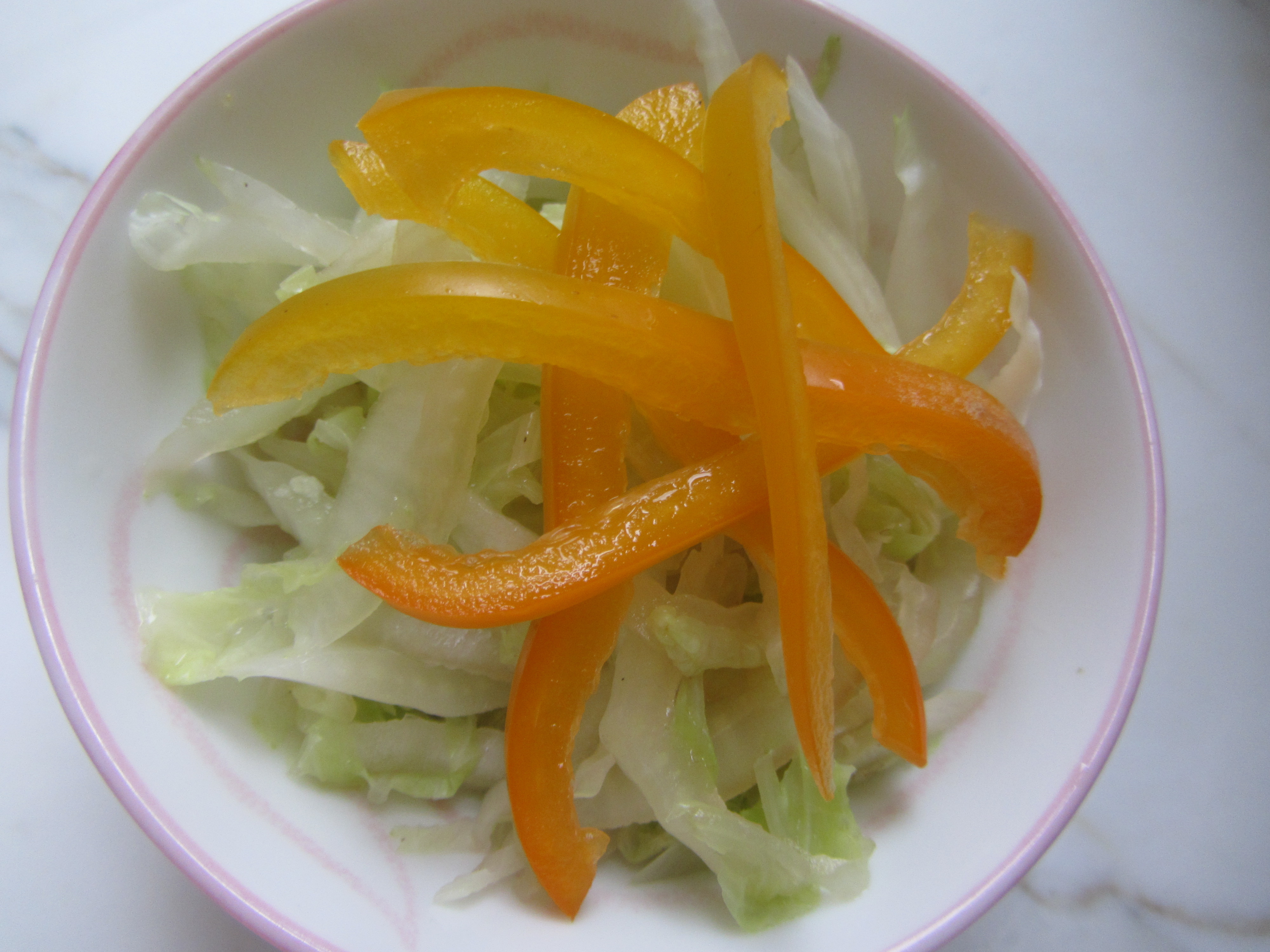 serves 2
INgredients
4 Napa cabbage leaves
½ orange bell pepper
pinch sea salt
1 teaspoon soy sauce
one half lemon
Process   Wash the Napa cabbage leaves and the bell pepper well by immersing them in water, separately.  Cut the Napa cabbage leaves into horizontal strips about one-quarter inch wide.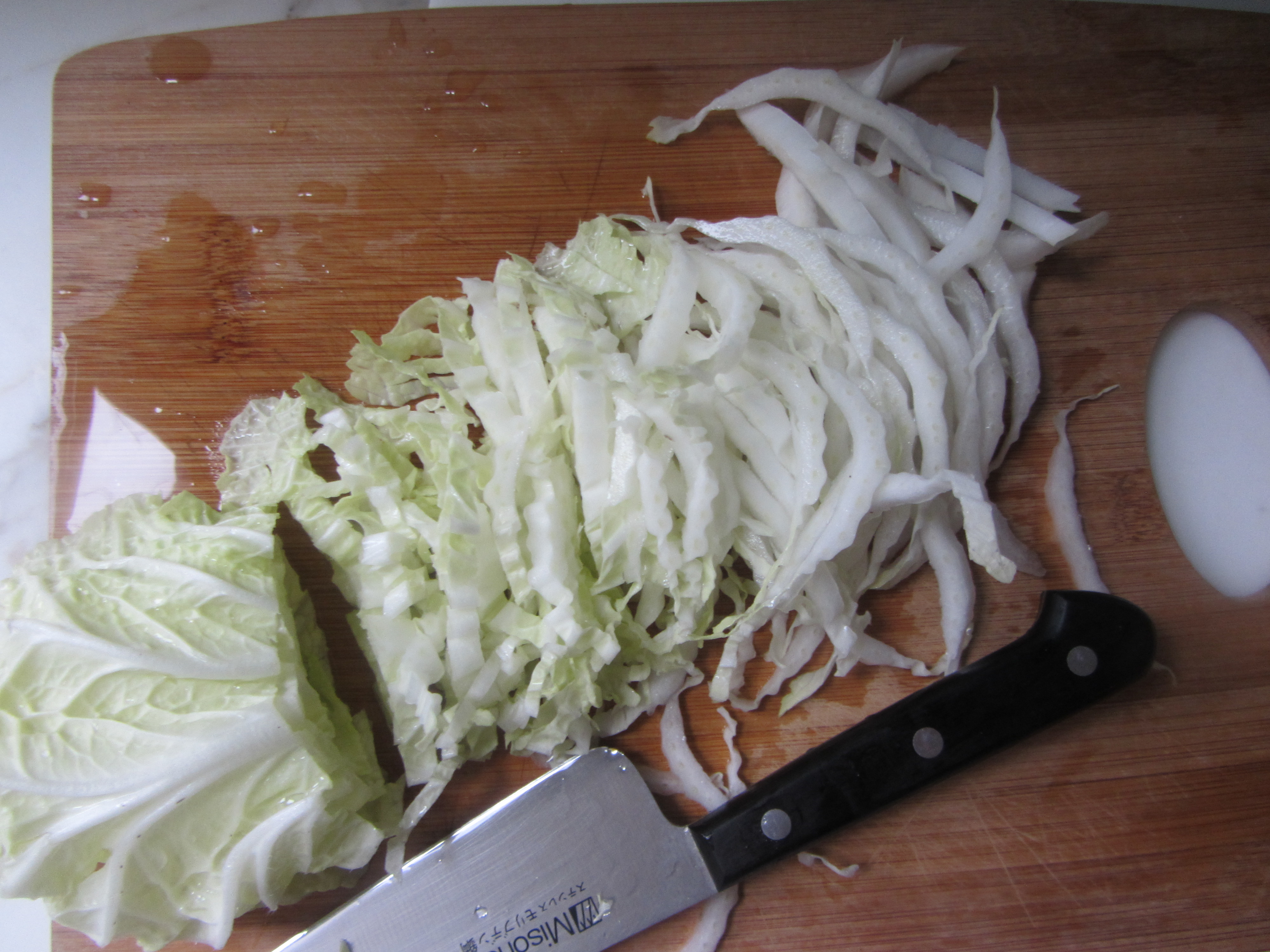 Set aside.  Halve the bell pepper and cut one half into thin quarter-inch-wide strips.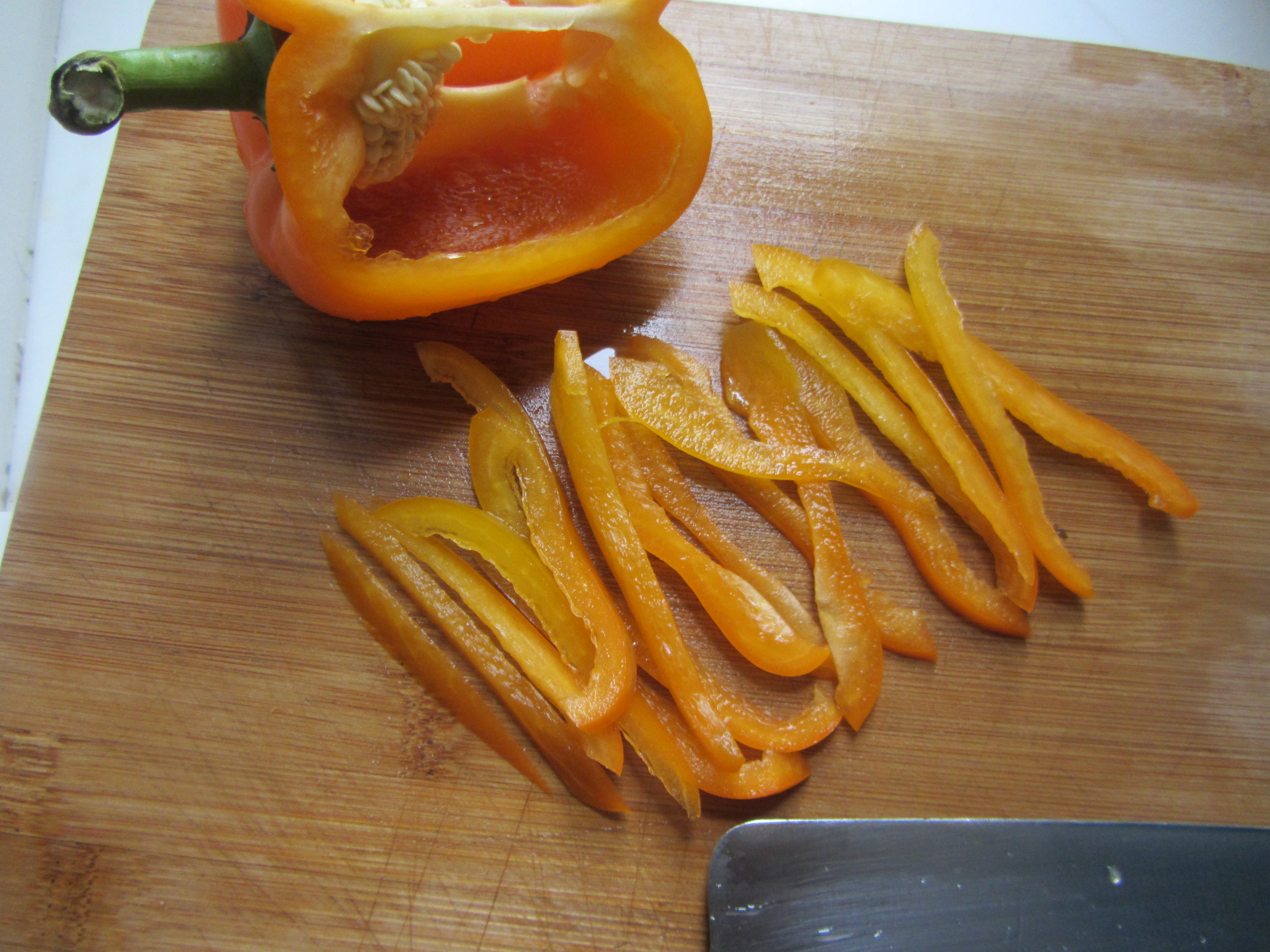 Set aside.  Pour just enough water to cover the bottom of a medium-sized stainless steel skillet.  Heat the water on a medium to high flame. When it bubbles, add the Napa cabbage pieces. When the cabbage begins to wilt, turning a brighter shade of green and absorbing the water in the pan, add a scant pinch of sea salt. Let the cabbage simmer for about one minute and add the soy sauce.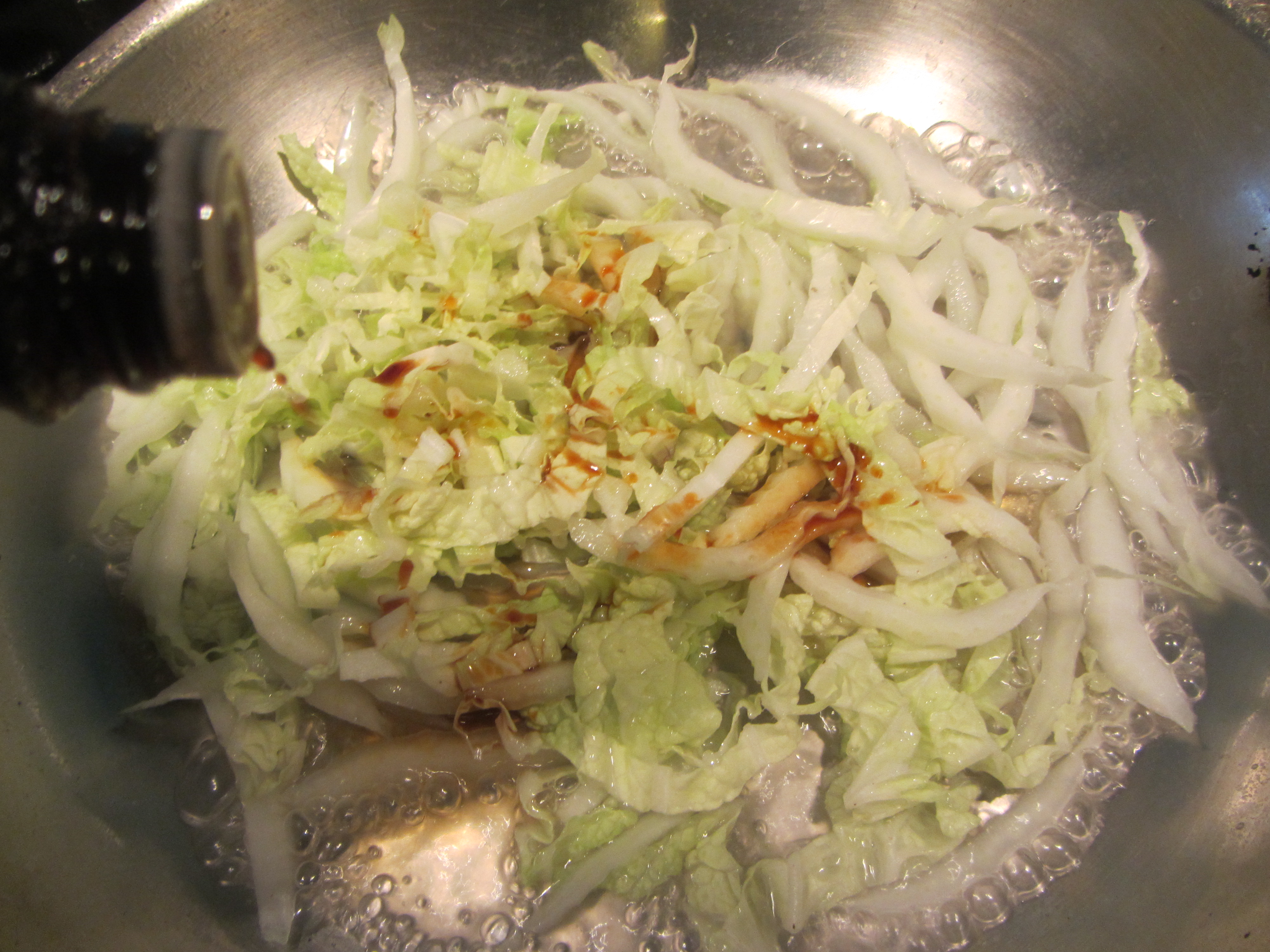 Remove from pan and place cabbage in two separate bowls. Squeeze the lemon and pour half on each portion of cabbage.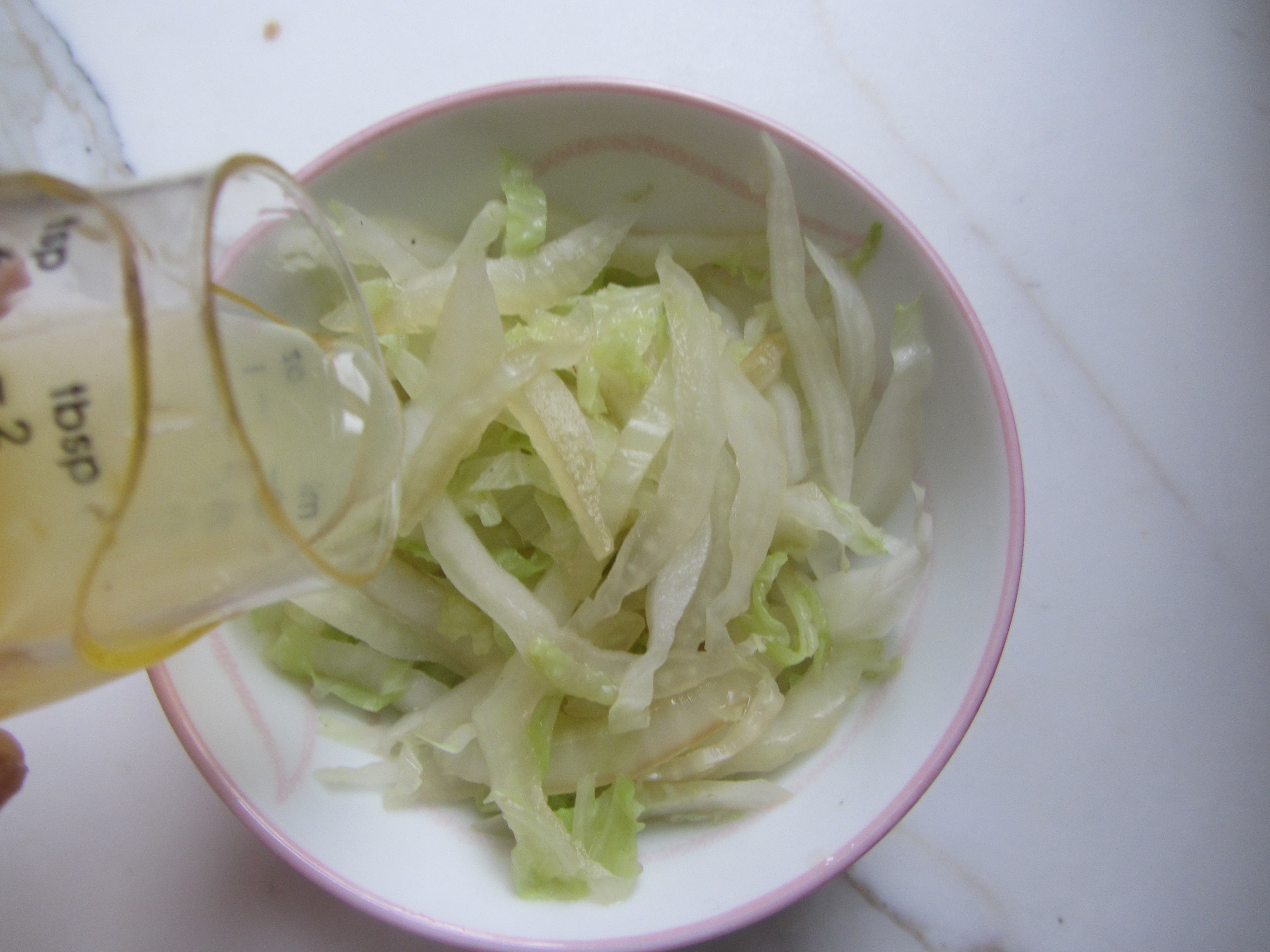 Top with the thin slices of bell pepper, criss-crossed.
©Nancy Wolfson-Moche 2014