March 21, 2014 • Nancy Wolfson-Moche
---
The Greek name for radish, "raphanus," means "quickly appearing." Radishes are a fast-growing crop, transforming from seed to edible root vegetable in only 2-3 weeks. I am in Florida today, where I served these quickly appearing watermelon and Easter egg radishes on the first day of spring. The slightly bitter, peppery radishes called for something sweet, so I cut up a juicy red ….. watermelon.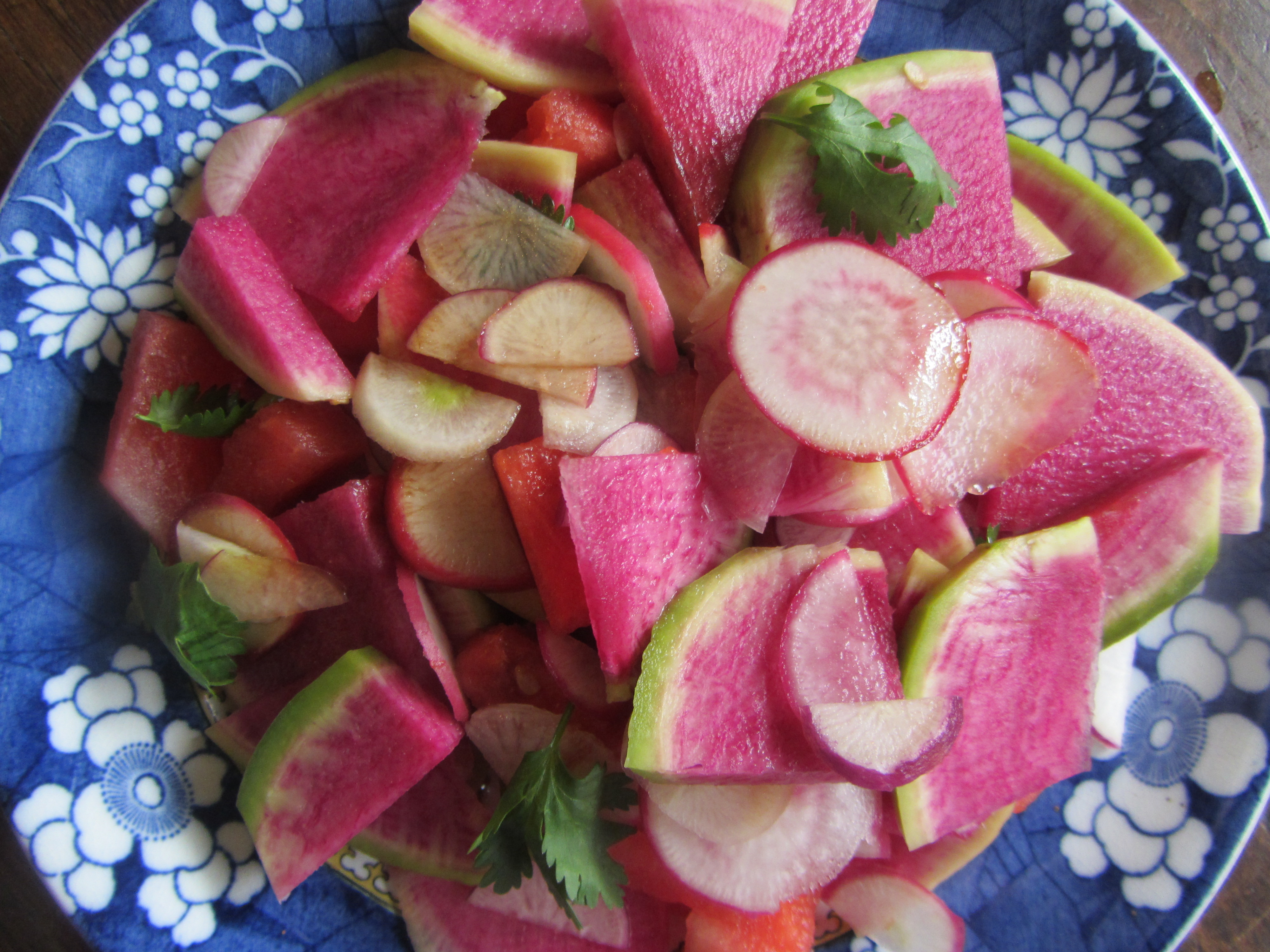 serves 6
INgredients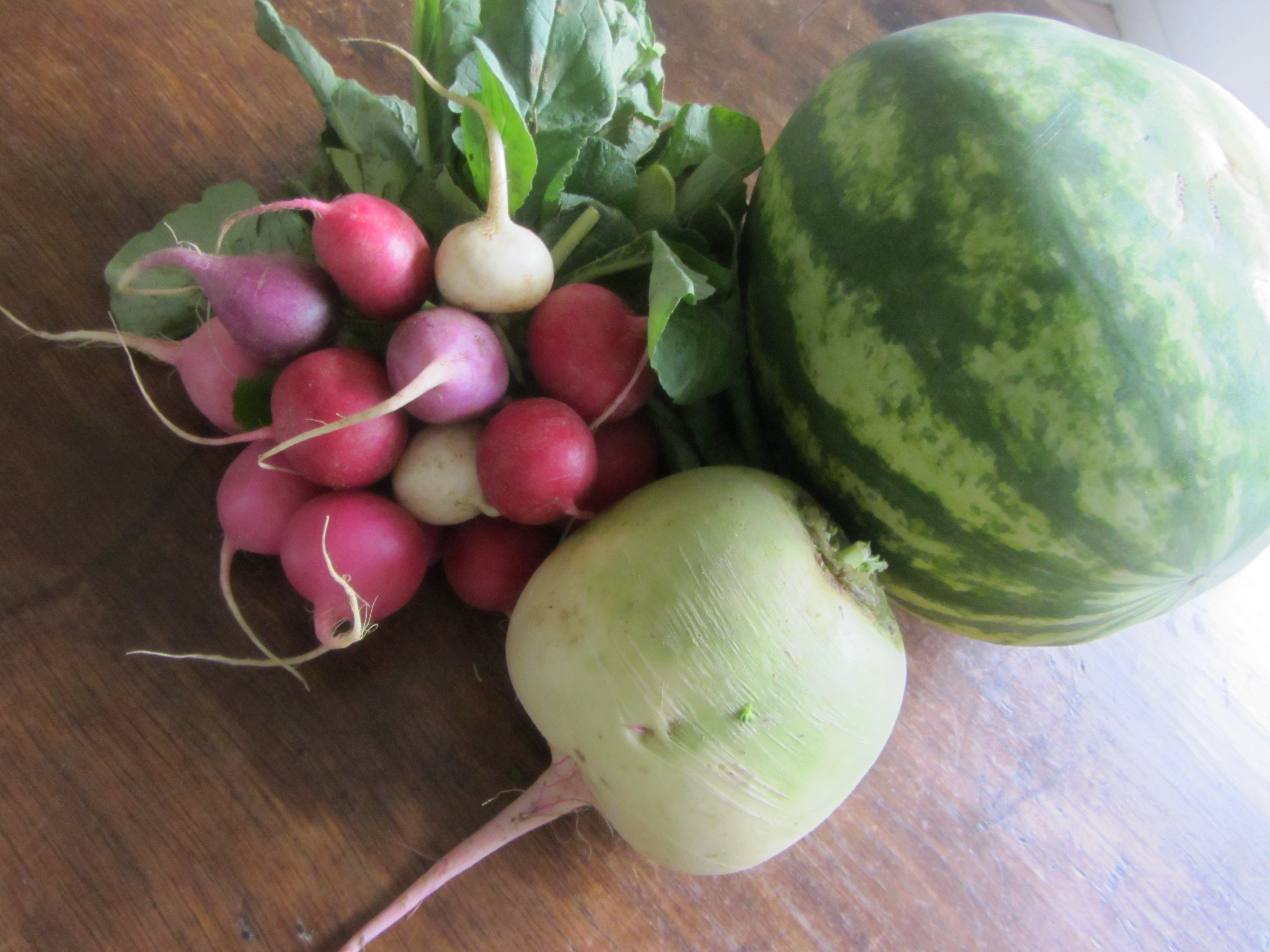 1 large watermelon radish
1 bunch Easter Egg radishes (about 12)
½ watermelon
a few sprigs fresh cilantro
pinch sea salt
1 teaspoon balsamic vinegar
Process  Wash all the radishes well. Slice the watermelon radish in half, lengthwise.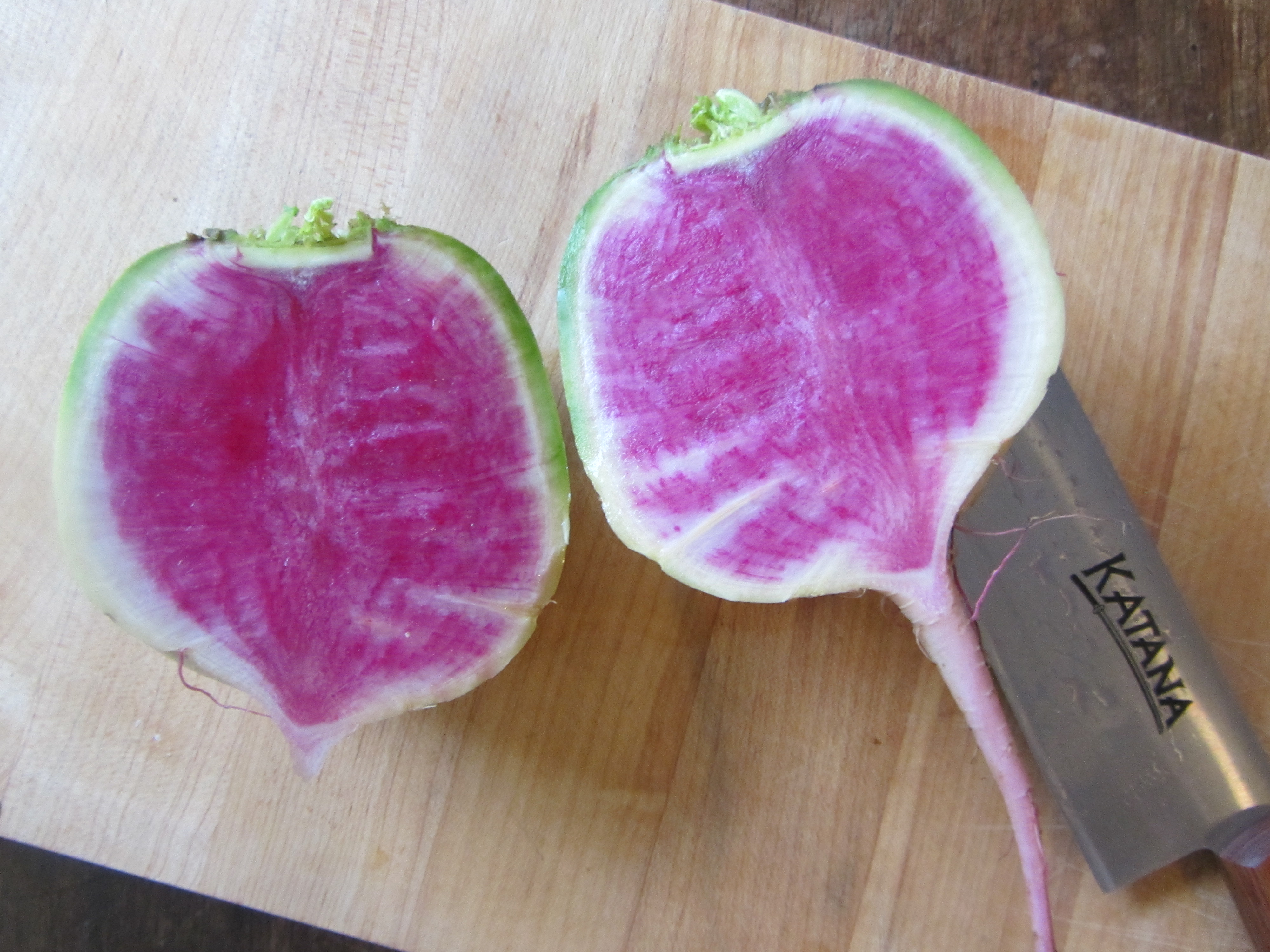 Peel it and place the flat side on the cutting board and cut into it diagonally, creating half moon shapes.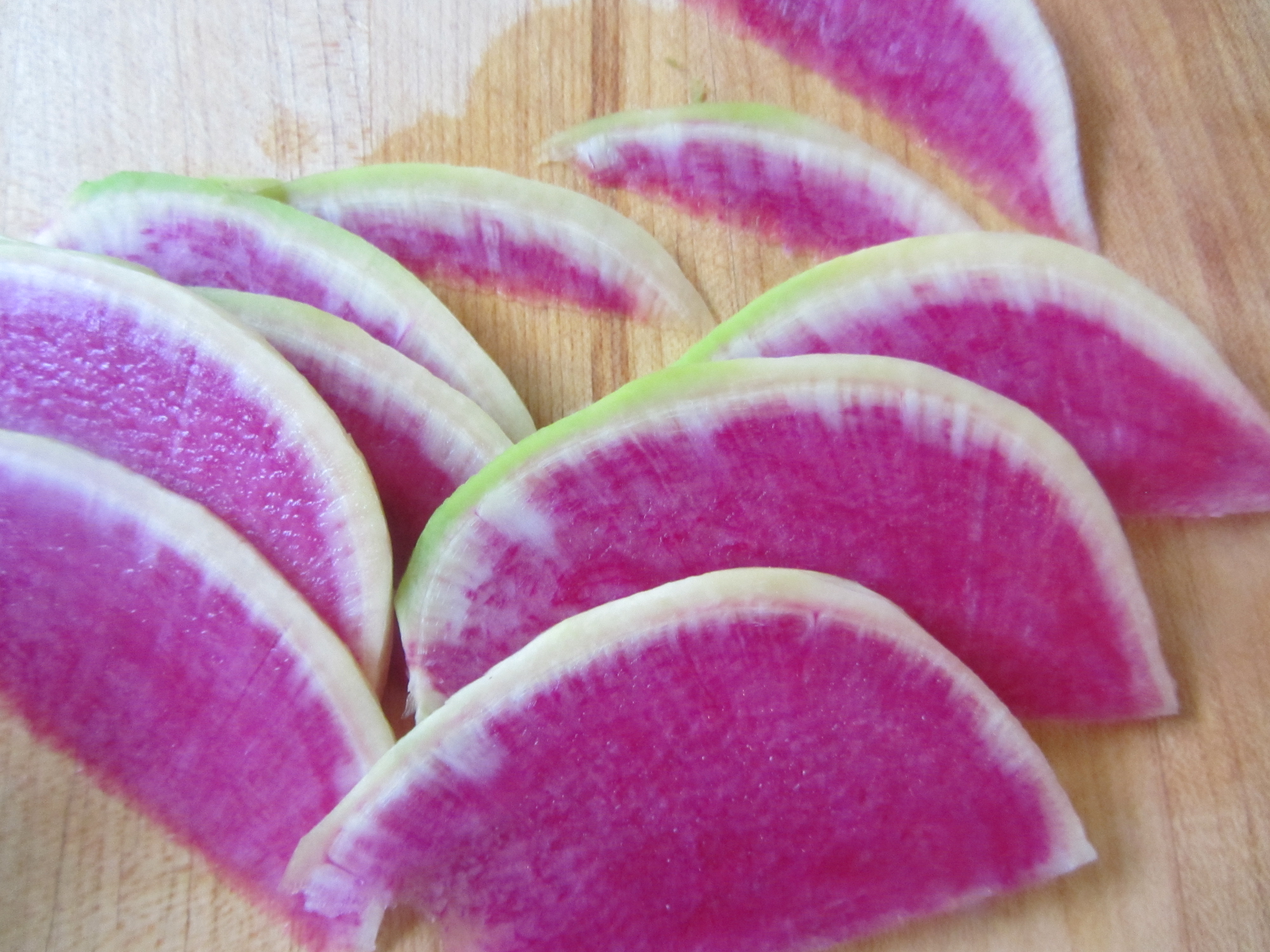 Cut them in half to create triangles.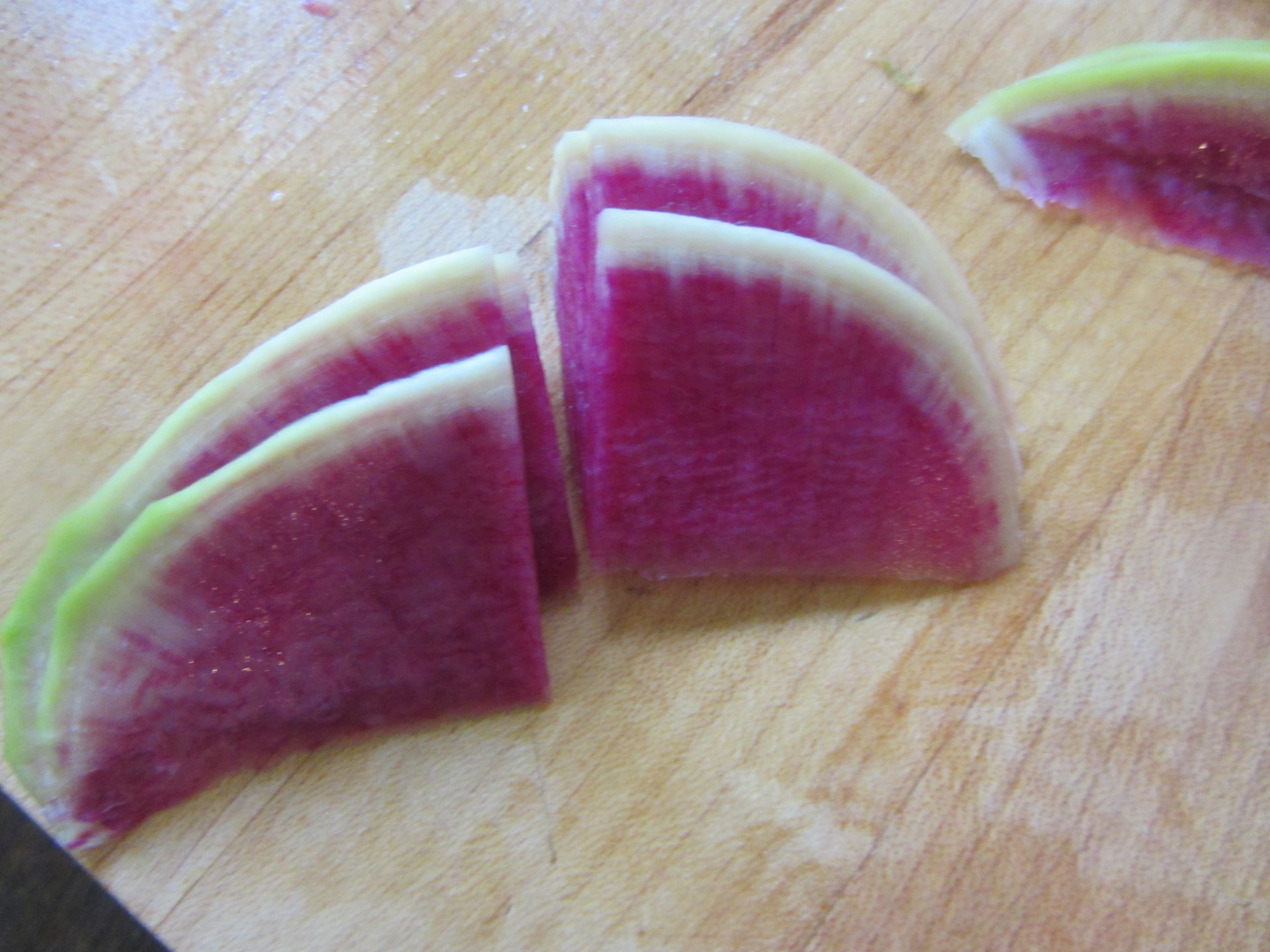 Slice the Easter egg radishes into paper-thin rounds; cut some of the rounds in half, forming half moon shapes. Leave half of the radish pieces round. Slice the watermelon into inch-thick rounds. Cut away the rind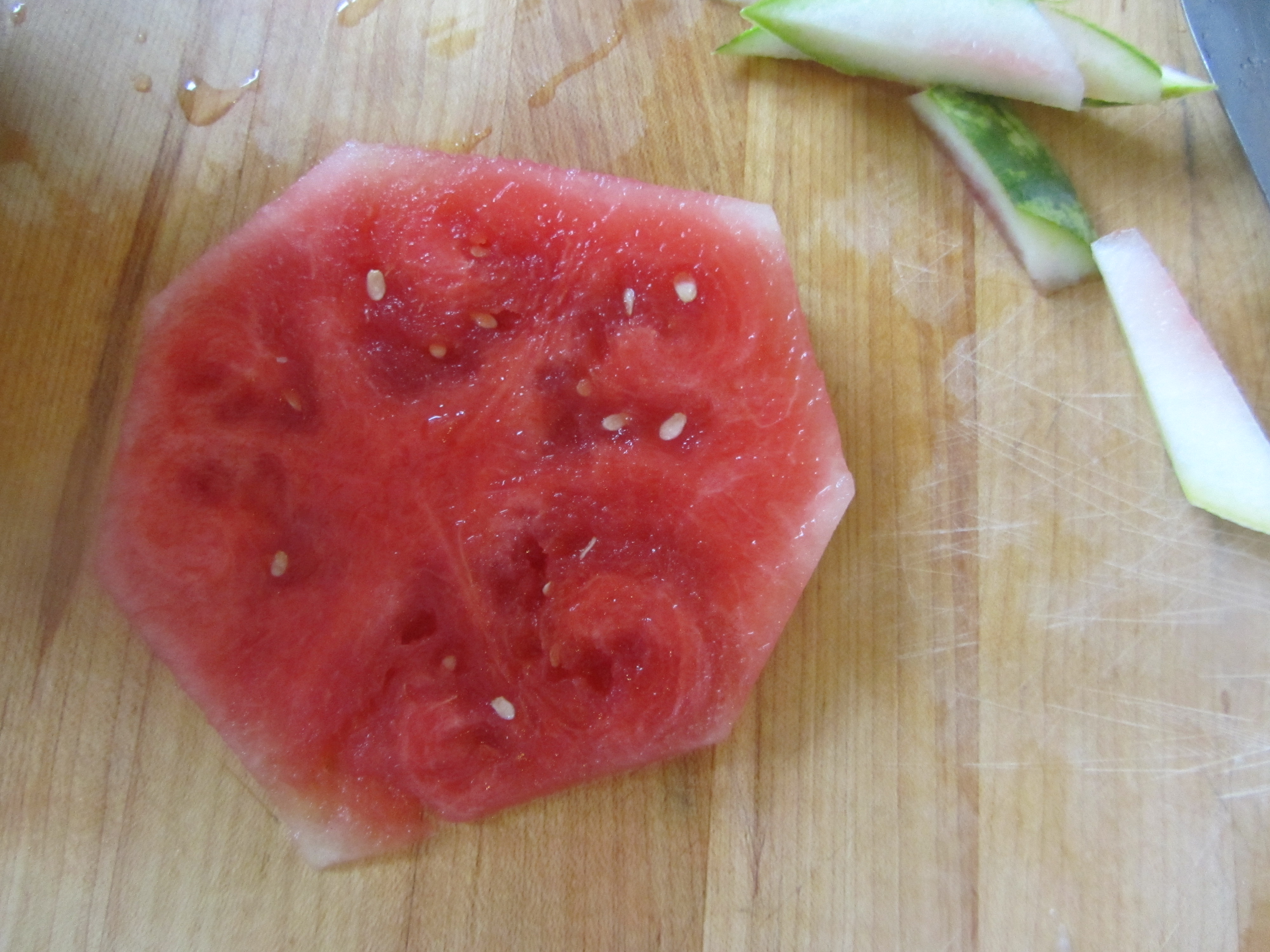 and slice each round into inch-wide strips.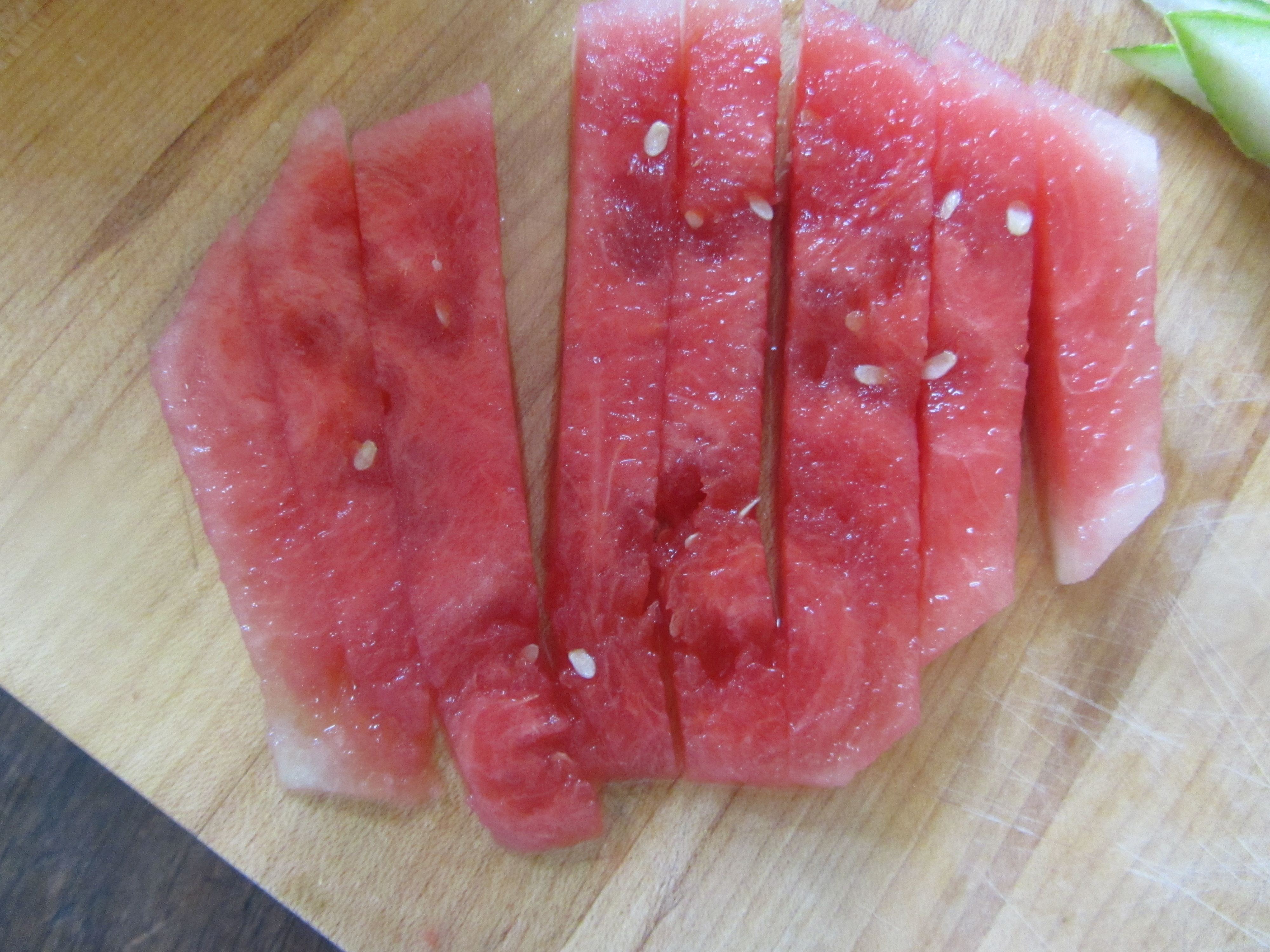 Cut the strips into two-inch-long rectangles.  Place the radishes and watermelon pieces in a bowl. Add a pinch of sea salt, the cilantro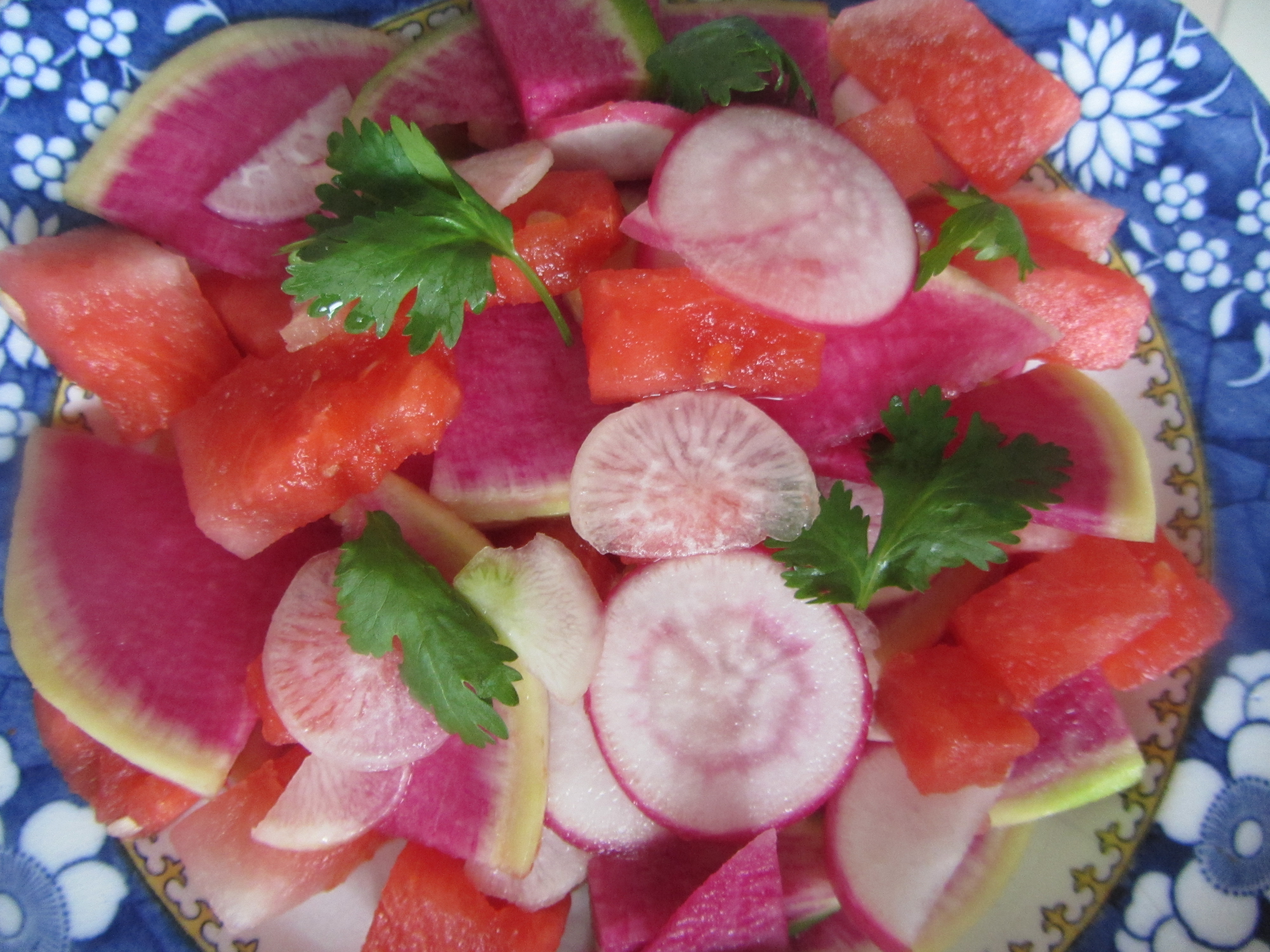 and the balsamic vinegar. Toss and serve.
©Nancy Wolfson-Moche 2014