October 28, 2013 • Nancy Wolfson-Moche
---
On a cool, dark october morning,there is nothing quite as comforting as this long-steamed vegetable dish made with roots and celery.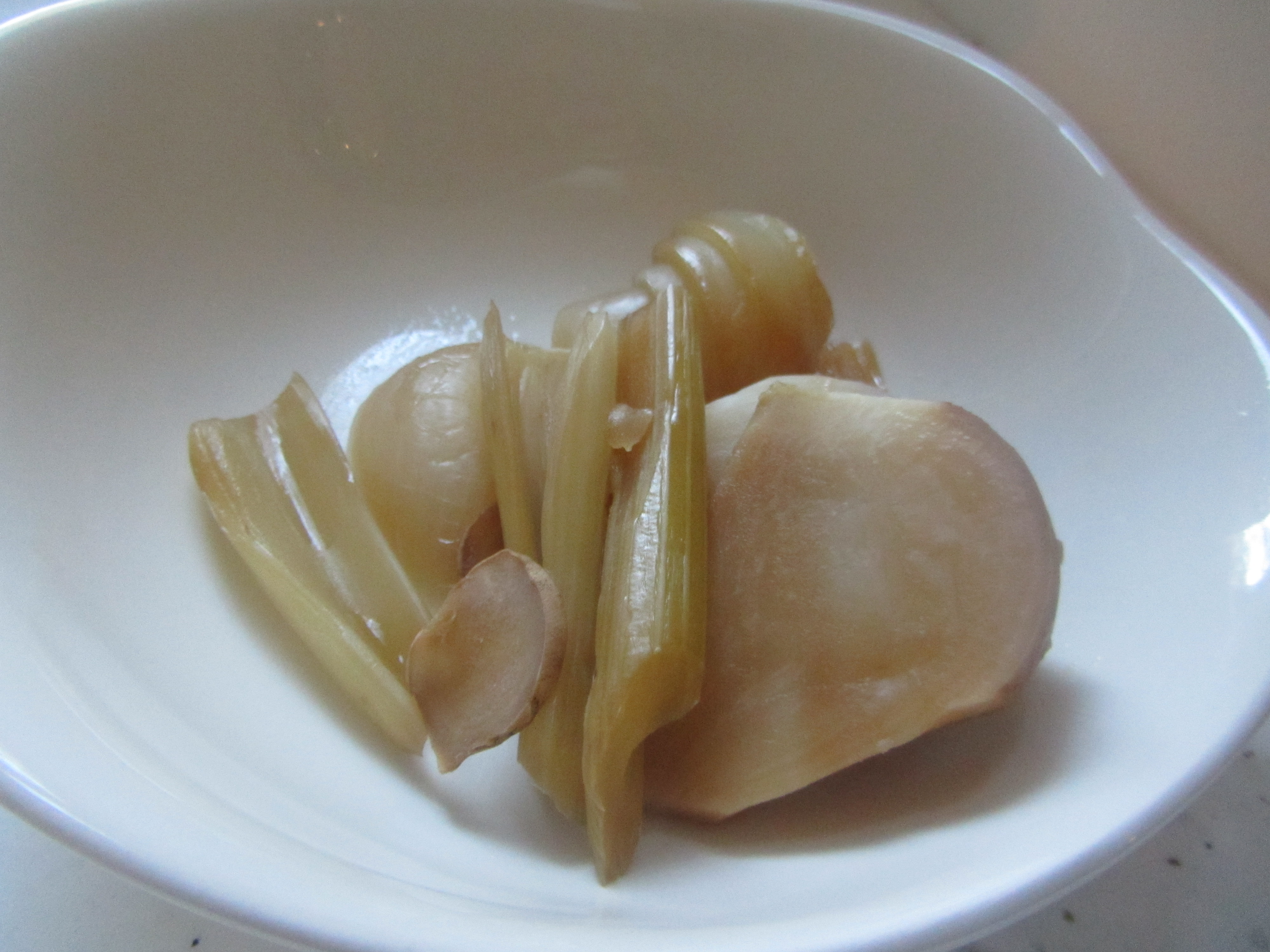 serves 4-6
INgredients
2" piece of dried kombu (kelp)
1 large yellow onion
3 turnips
3 stalks celery
1 inch of ginger root
1 Tablespoon good quality soy sauce
Process
Soak the kombu in a small bowl of water for about 3 minutes, until it softens.Slice the ginger into paper-thin rounds;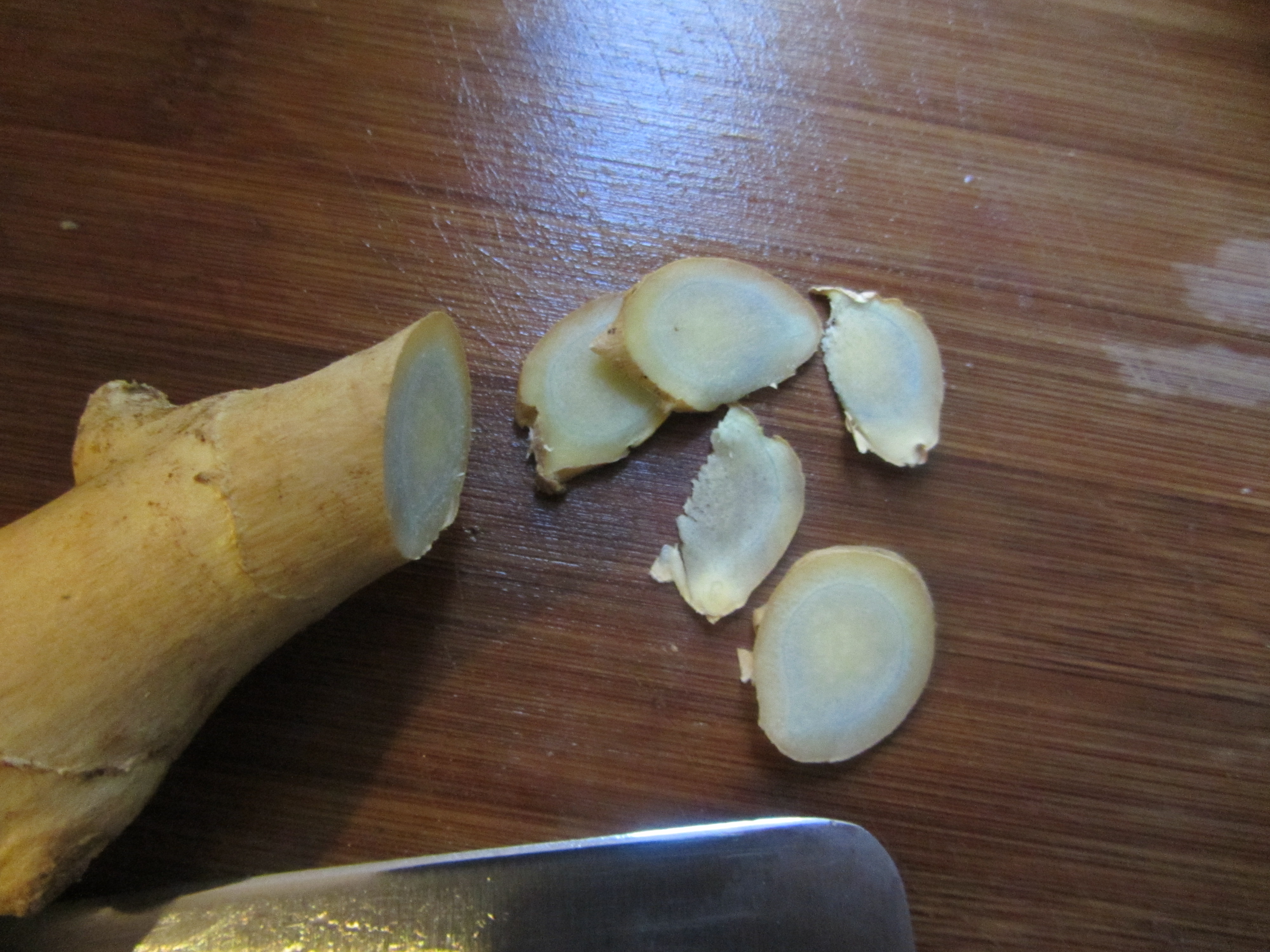 set aside.Cut the onion into half moons: peel the skin,cut the onion in half vertically (through the roots) and then lay it flat on the board and cut about 5 sections per onion half.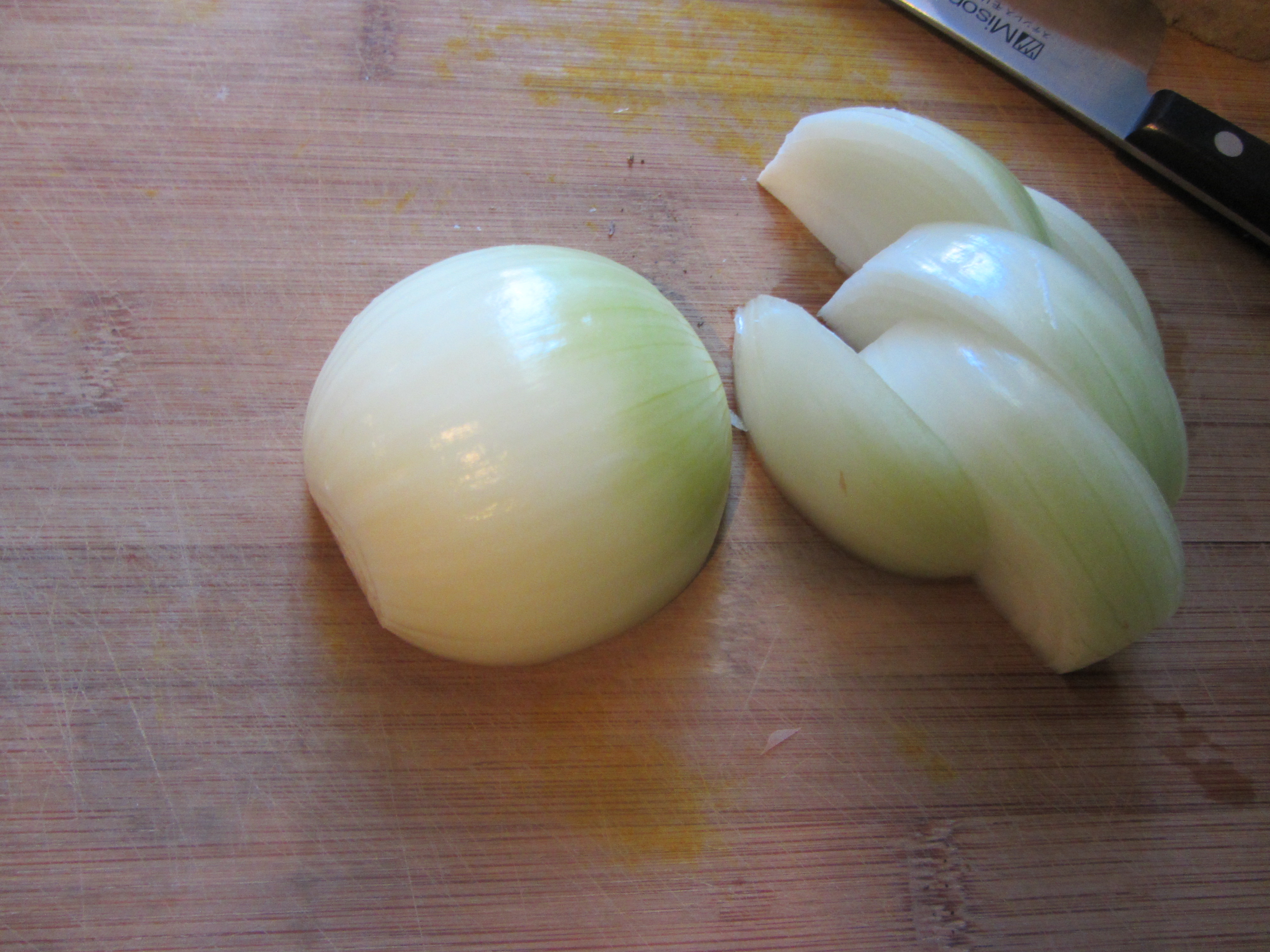 Set aside.Wash the turnips and celery well.Peel any brown spots from the turnips and celery too.Cut the turnip in half the same way and cut the turnip into wedges similar in size to the onion's.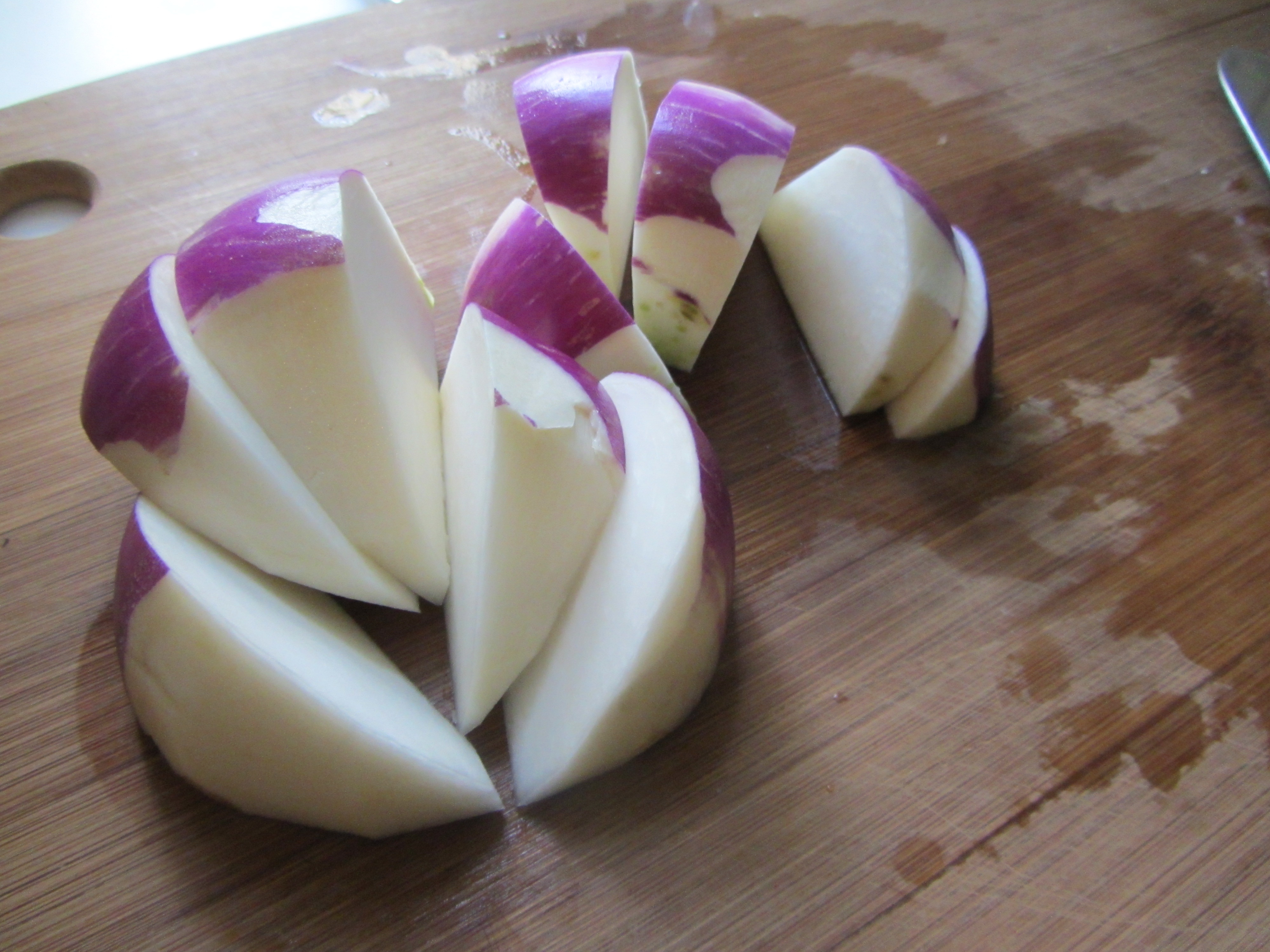 Cut each celery stalk into 3-inch-long sections.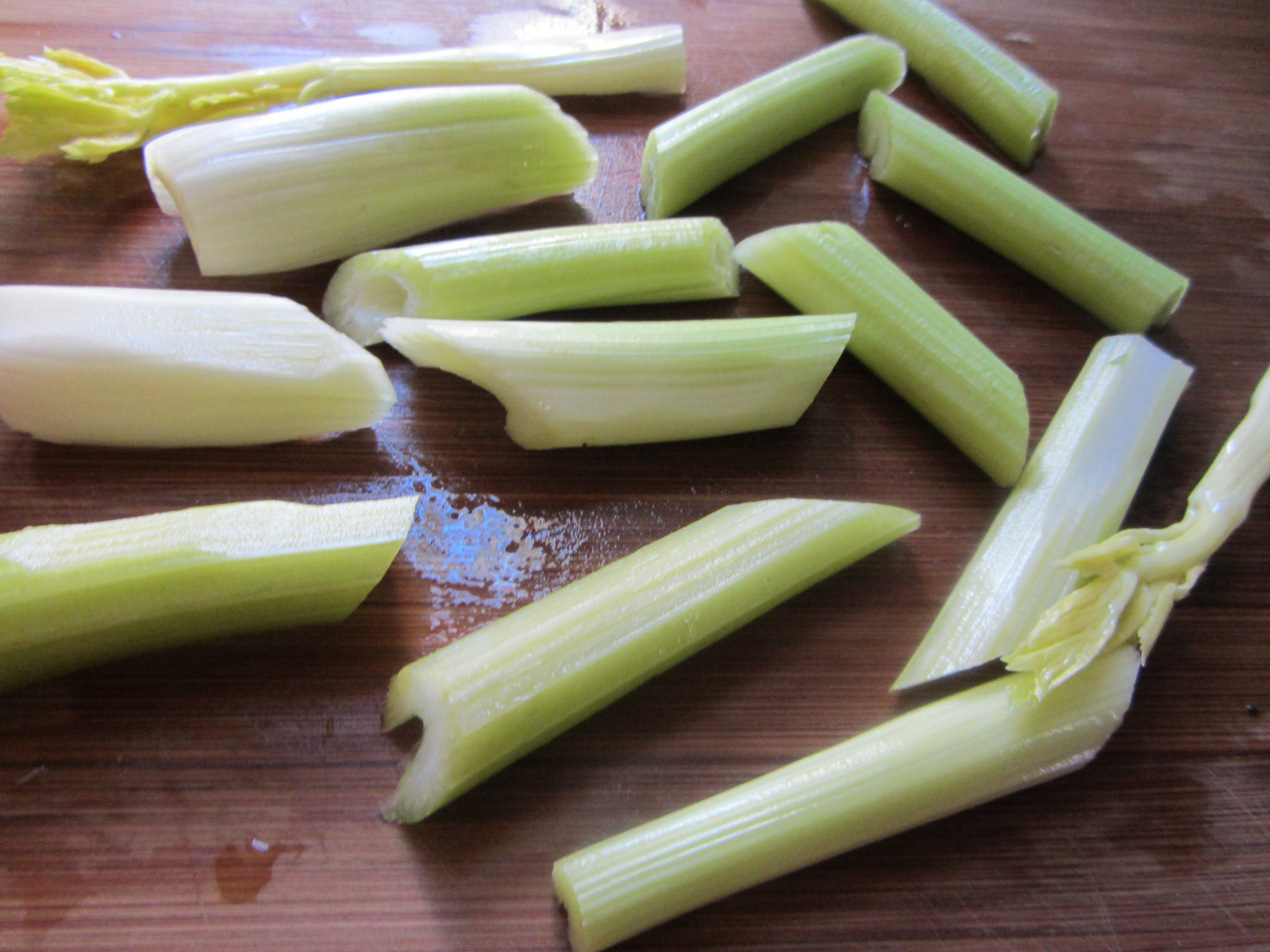 Use a medium-size heavy pot with a tight-fitting lid – enameled cast iron works well. Place the kombu and soaking water in the bottom. Arrange the onions on the bottom of the pot, so they cover it.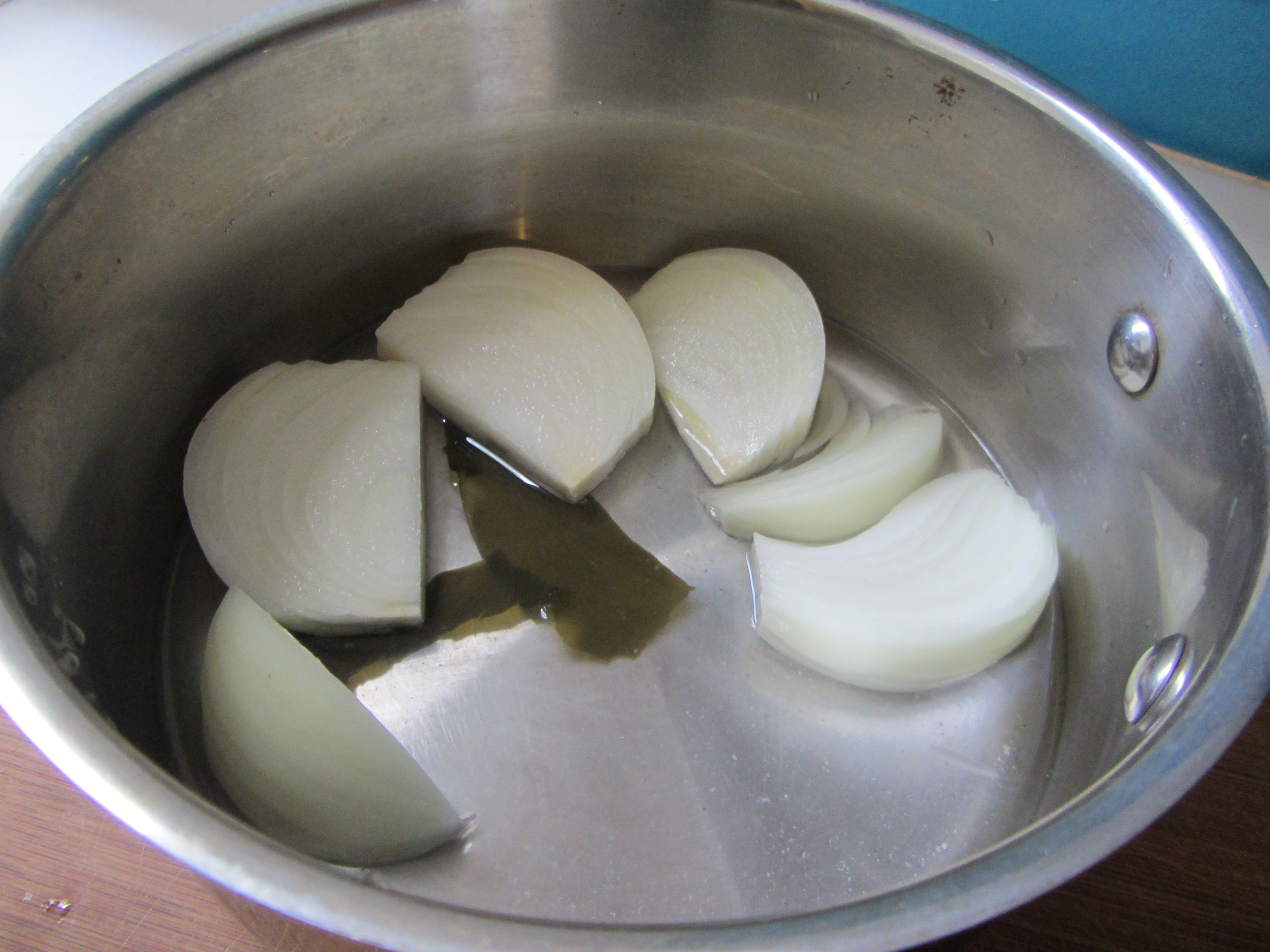 Next arrange the turnips on top of the onions,creating a second layer of vegetables.
Place the celery pieces on top. Scatter the ginger rounds.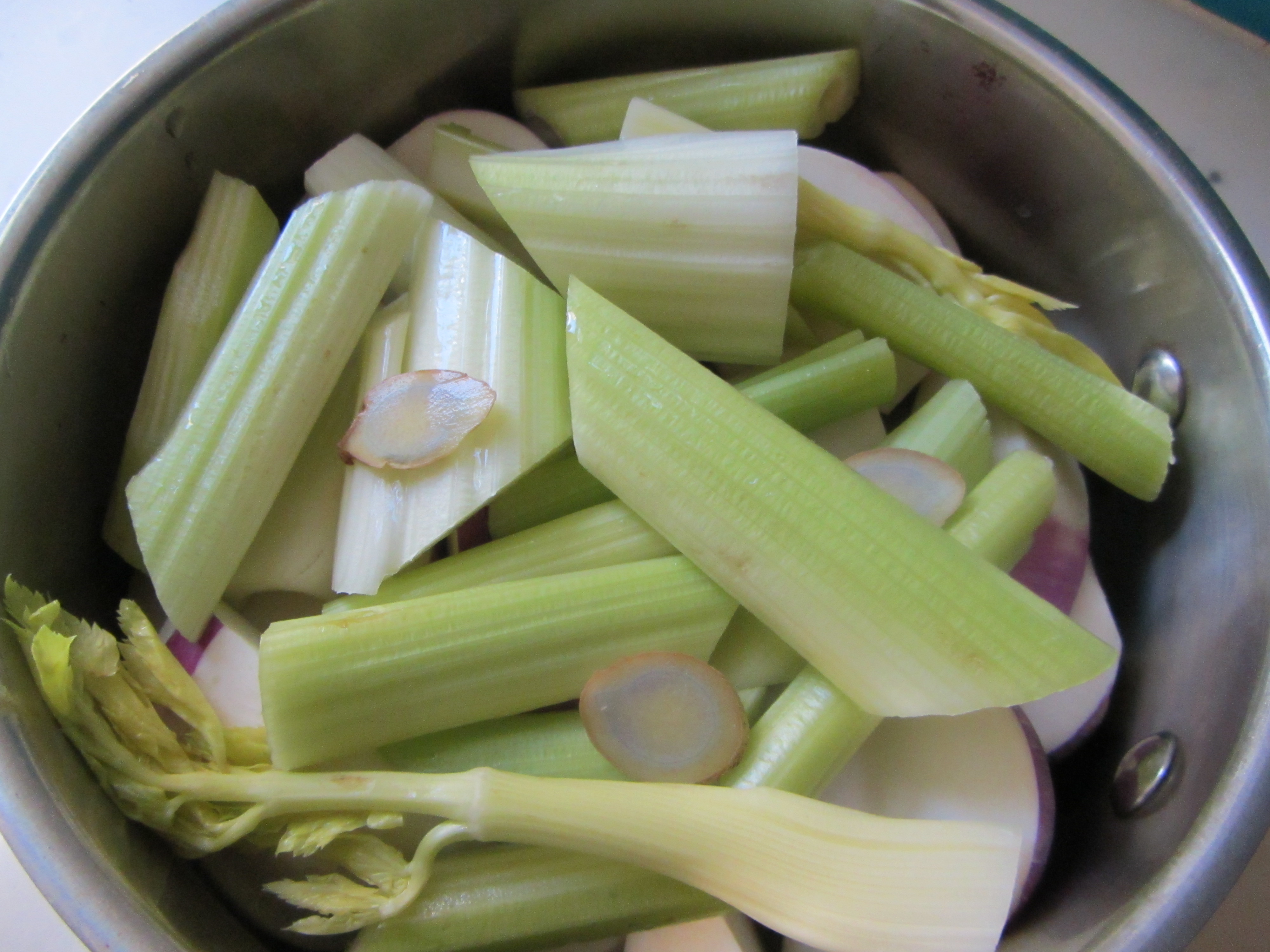 Place the lid on the pot and put on the stove on a medium flame. Watch the pot carefully; when you notice steam escaping through the lid (after about 3 minutes), lower the flame to a simmer.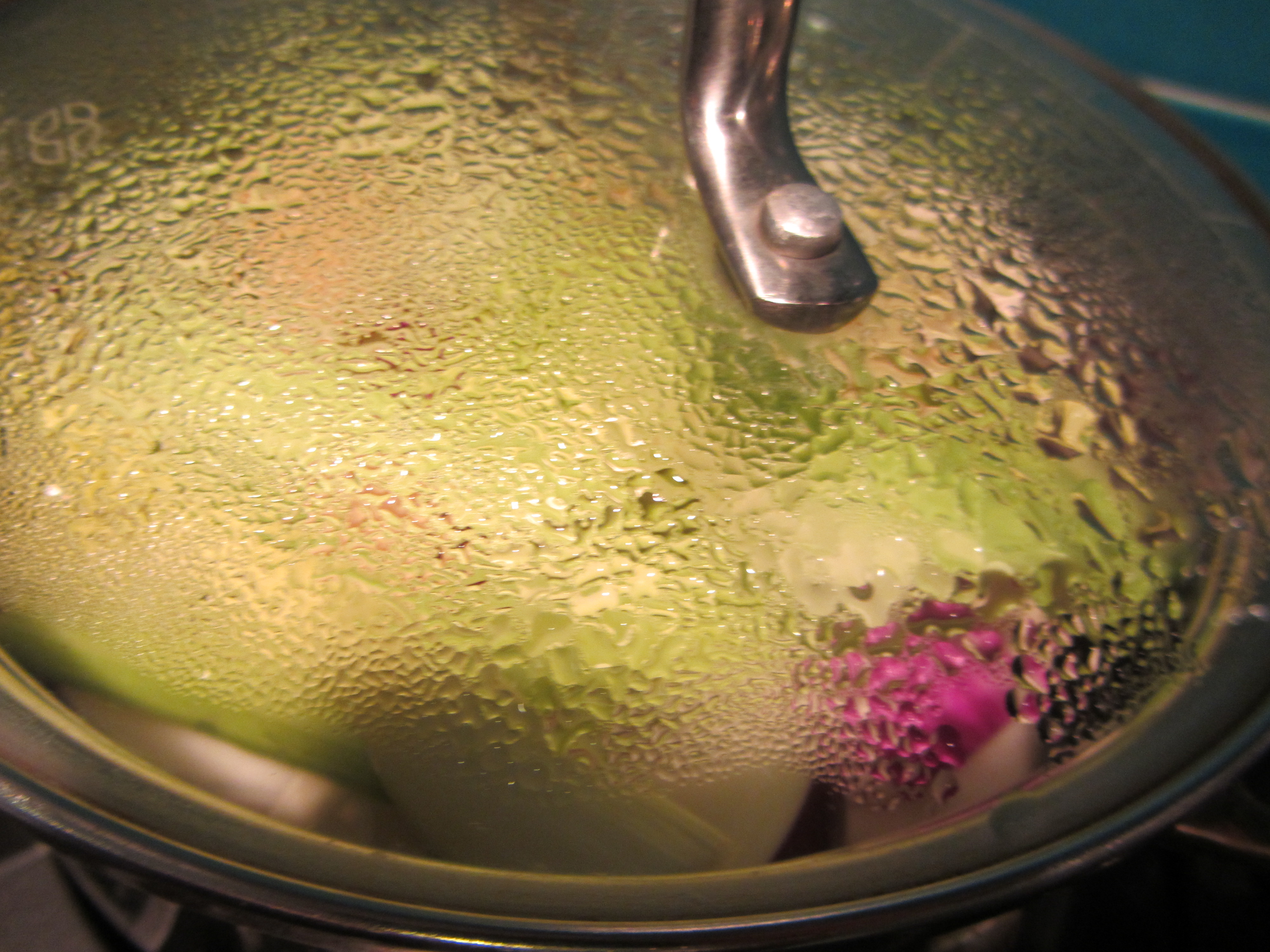 Simmer the veggies until they are very soft. This should take about 25-30 minutes. Turn off the flame; season with a pinch of sea salt and the soy sauce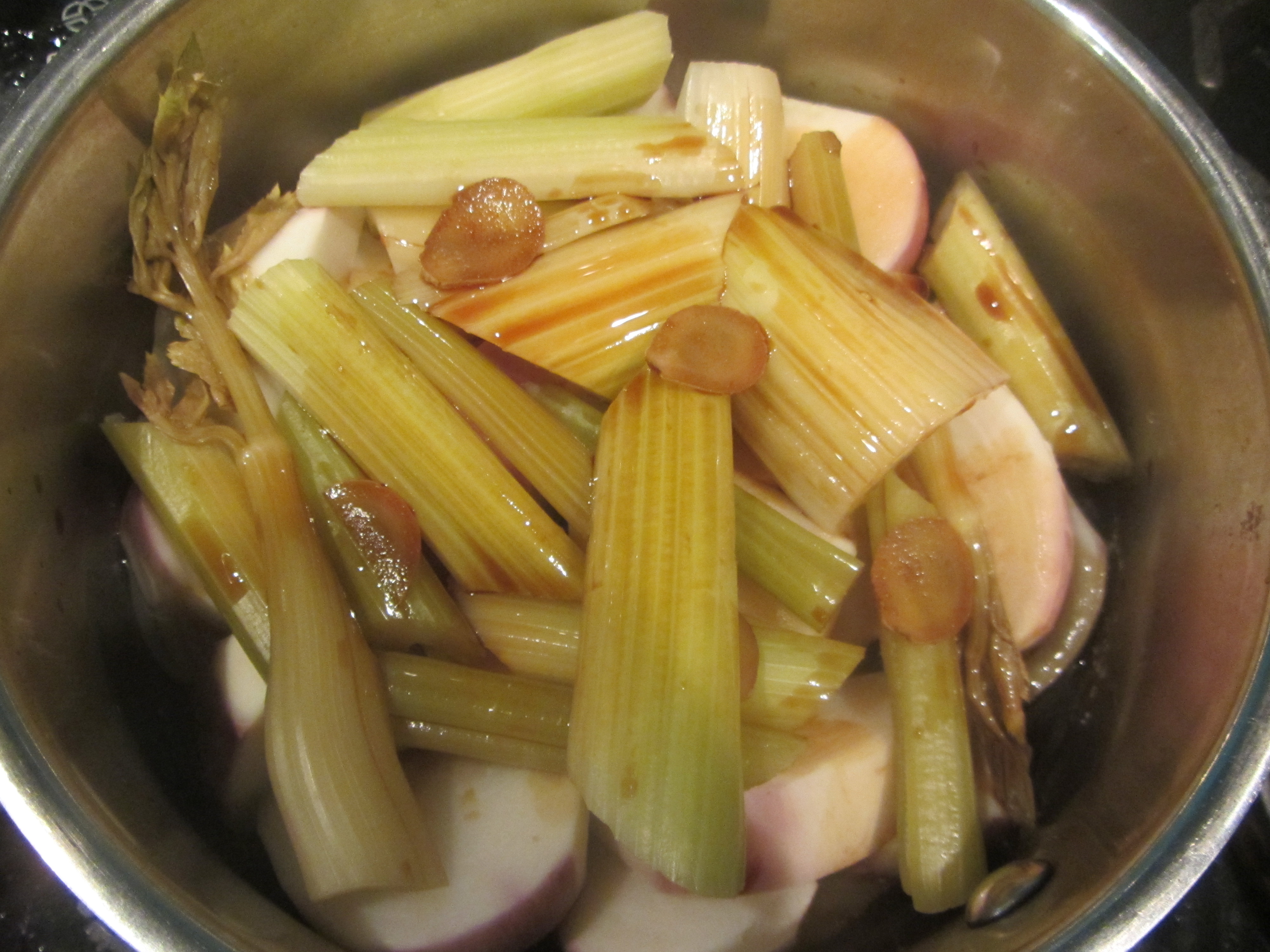 and shake the pot once, holding the lid on tight. Return the pot to the flame and simmer 5 more minutes. Remove the kombu and discard or slice into fine strips and return to pot. Serve.
©Nancy Wolfson-Moche 2013