August 11, 2013 • Nancy Wolfson-Moche
---
This morning I harvested 8 cucumbers from my small garden! The larger cukes are ideal for this slightly pickled salad that is a great digestive aid. Fermentation helps to populate and repopulate your gastrointestinal flora (aka the good, friendly bacteria).
Because it takes time to pickle – even to "slightly" pickle – Sunday is the ideal morning to serve this dish for breakfast or brunch in my home.  I get up early, make the salad and go to yoga class; it is pickled when I get home. You could also make this the night before.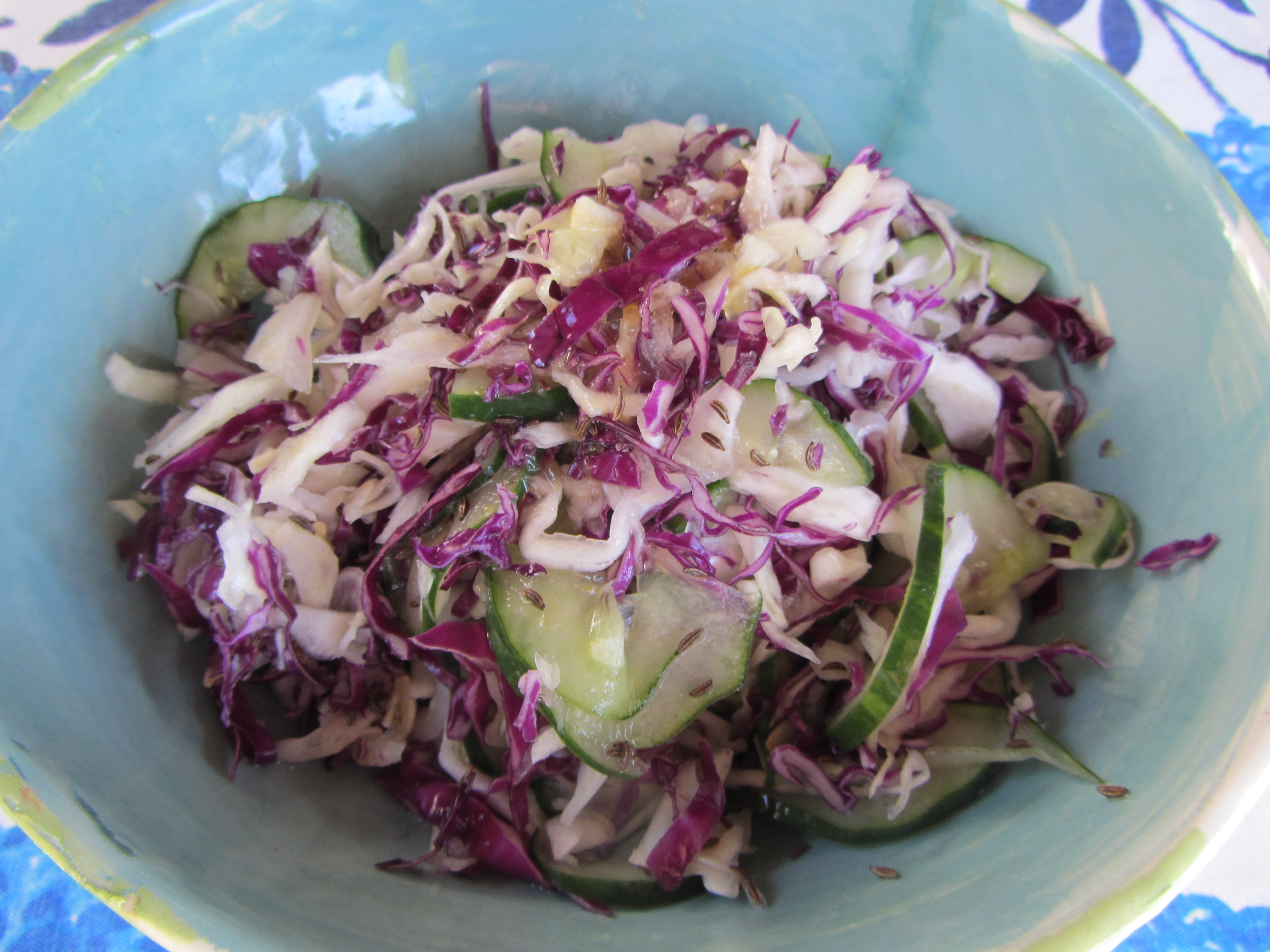 serves 4 or more
INgredients
1-2 cups shredded green head cabbage (about ¼ of an average-sized head)
1-2 cups shredded purple head cabbage (about ¼ of an average-sized head)
1 large cucumber
1 teaspoon coarse sea salt
1 teaspoon caraway seeds
1/2  juice orange (Valencia or Navel)
Process
Remove the outer leaves of the cabbages; if you are starting with a whole head, cut the cabbage in half, lengthwise (slicing through the point where the cabbage was connected to the earth), and then quarter it.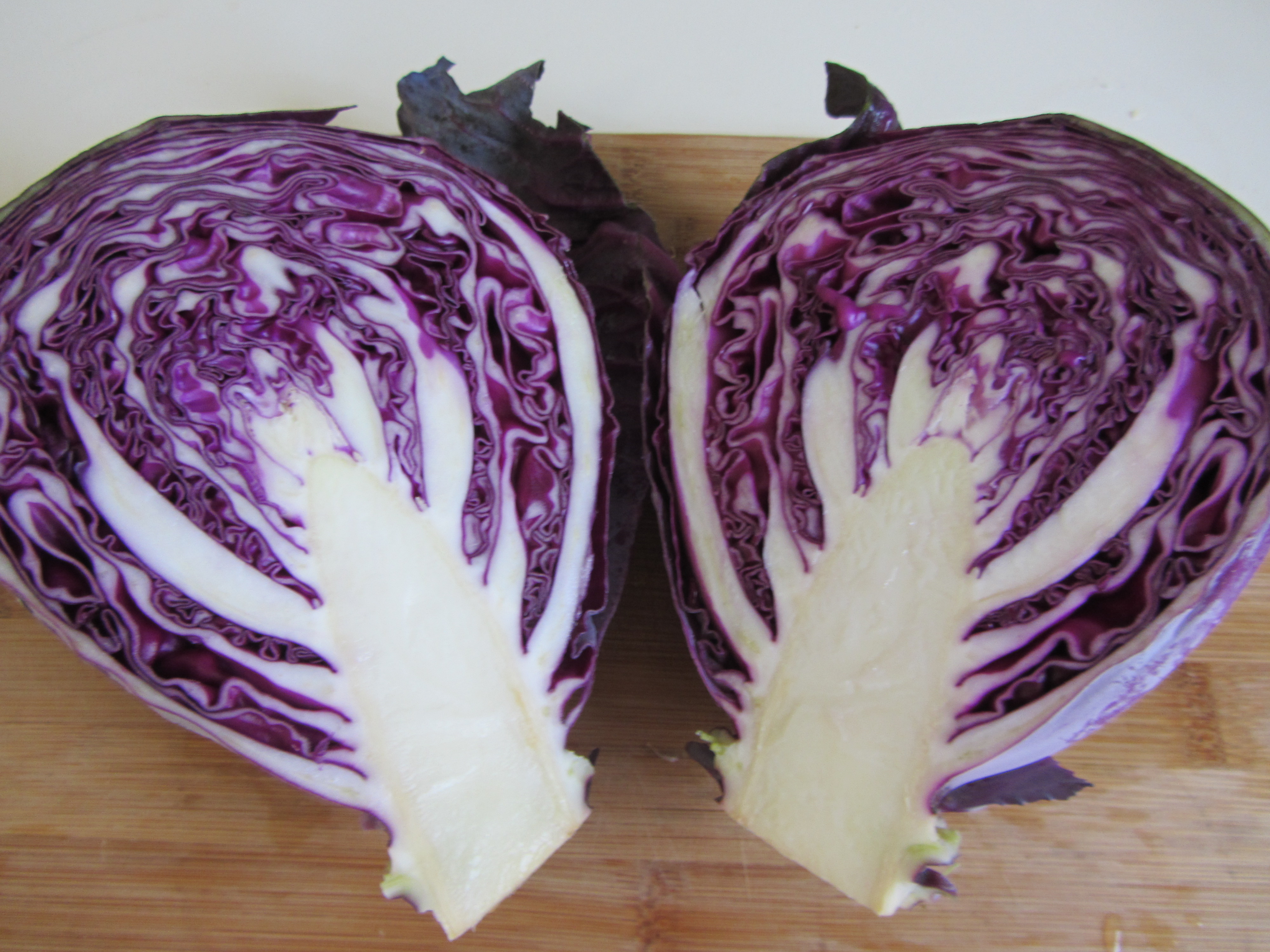 Find the point at which you can use a knife to shred the cabbage into thin, curly pieces. Slice the green cabbage and then the purple cabbage.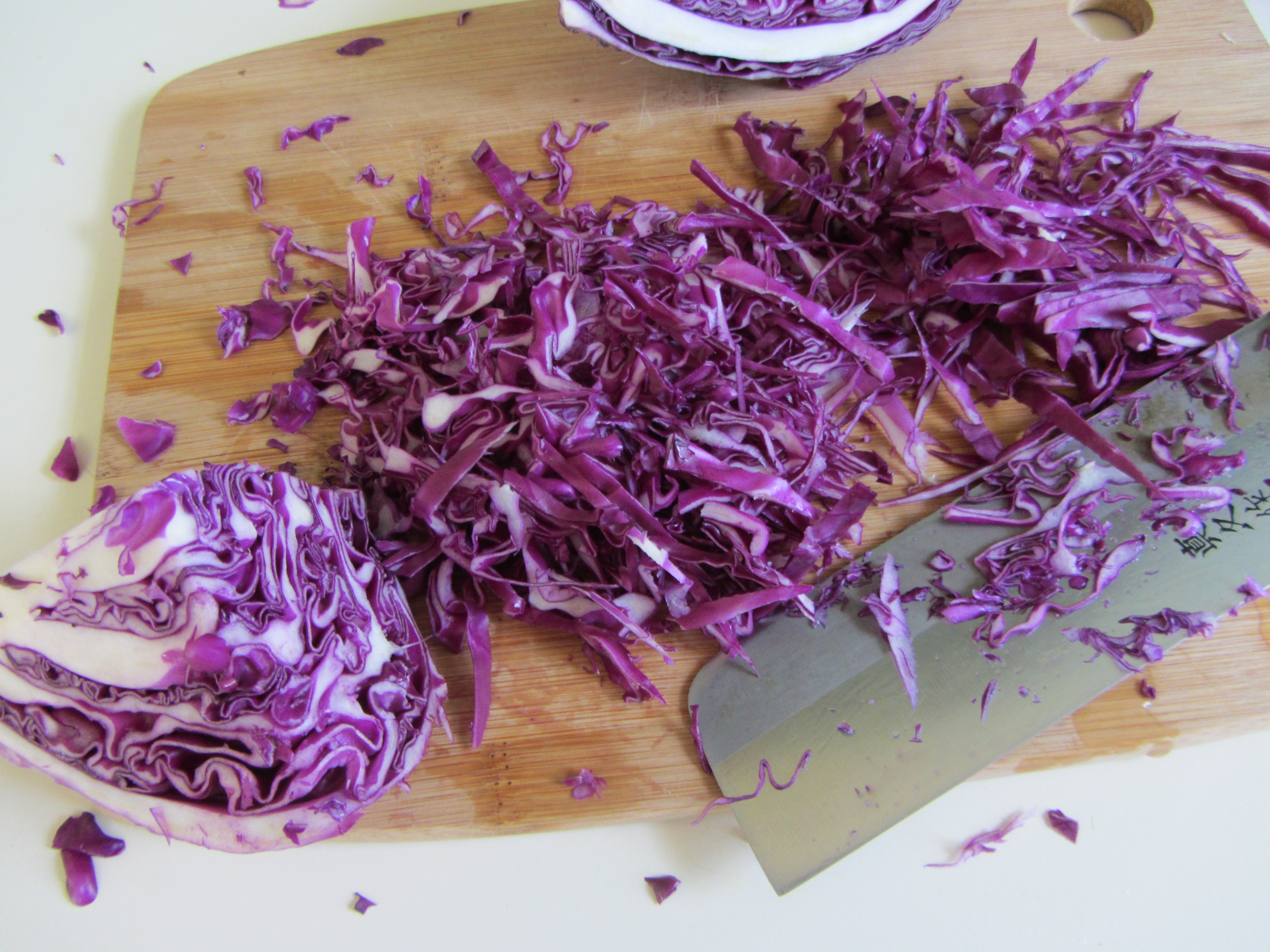 Place both in a large glass or ceramic bowl (do not use metal for this.)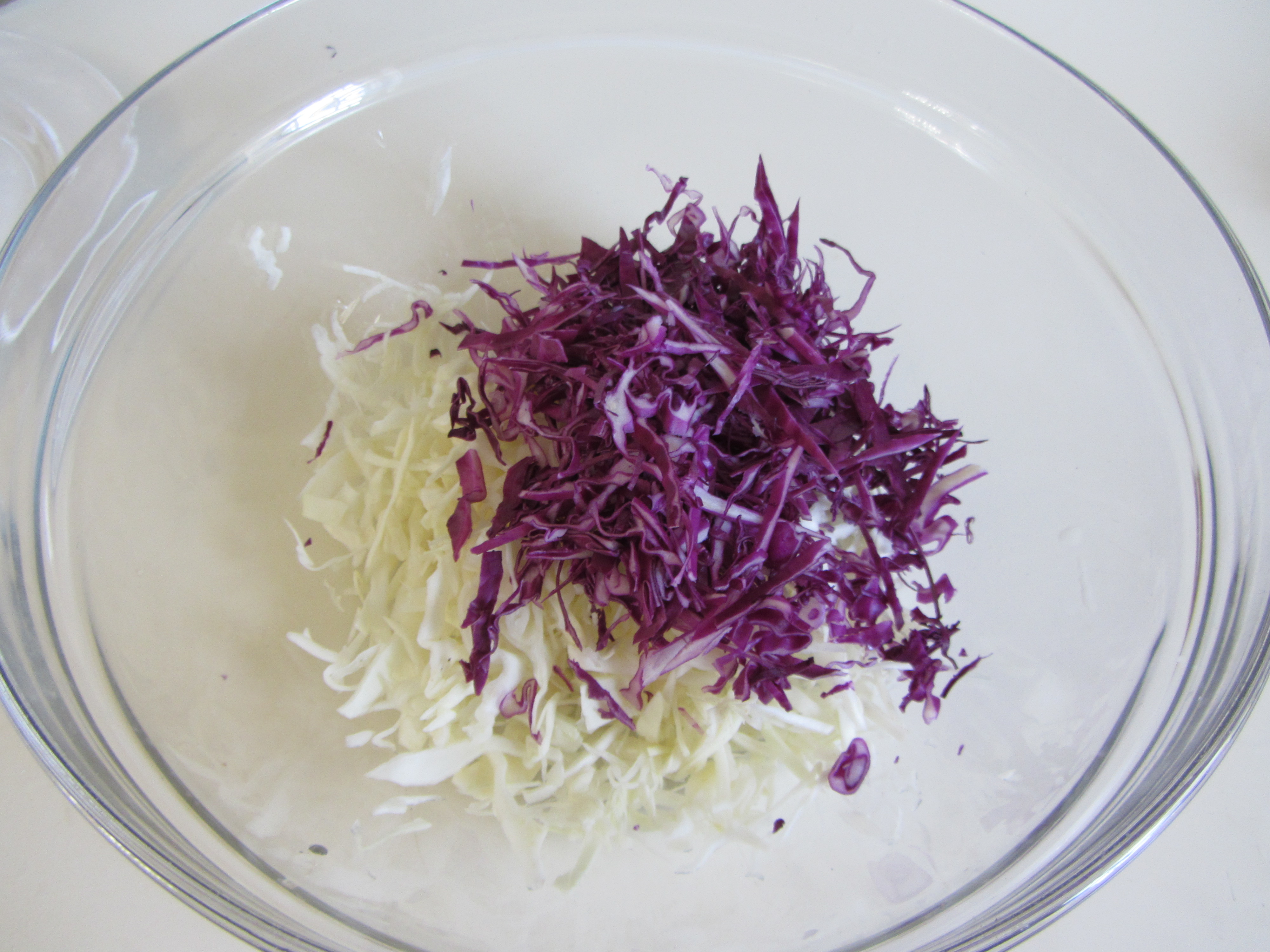 Slice the cucumber into paper-thin discs.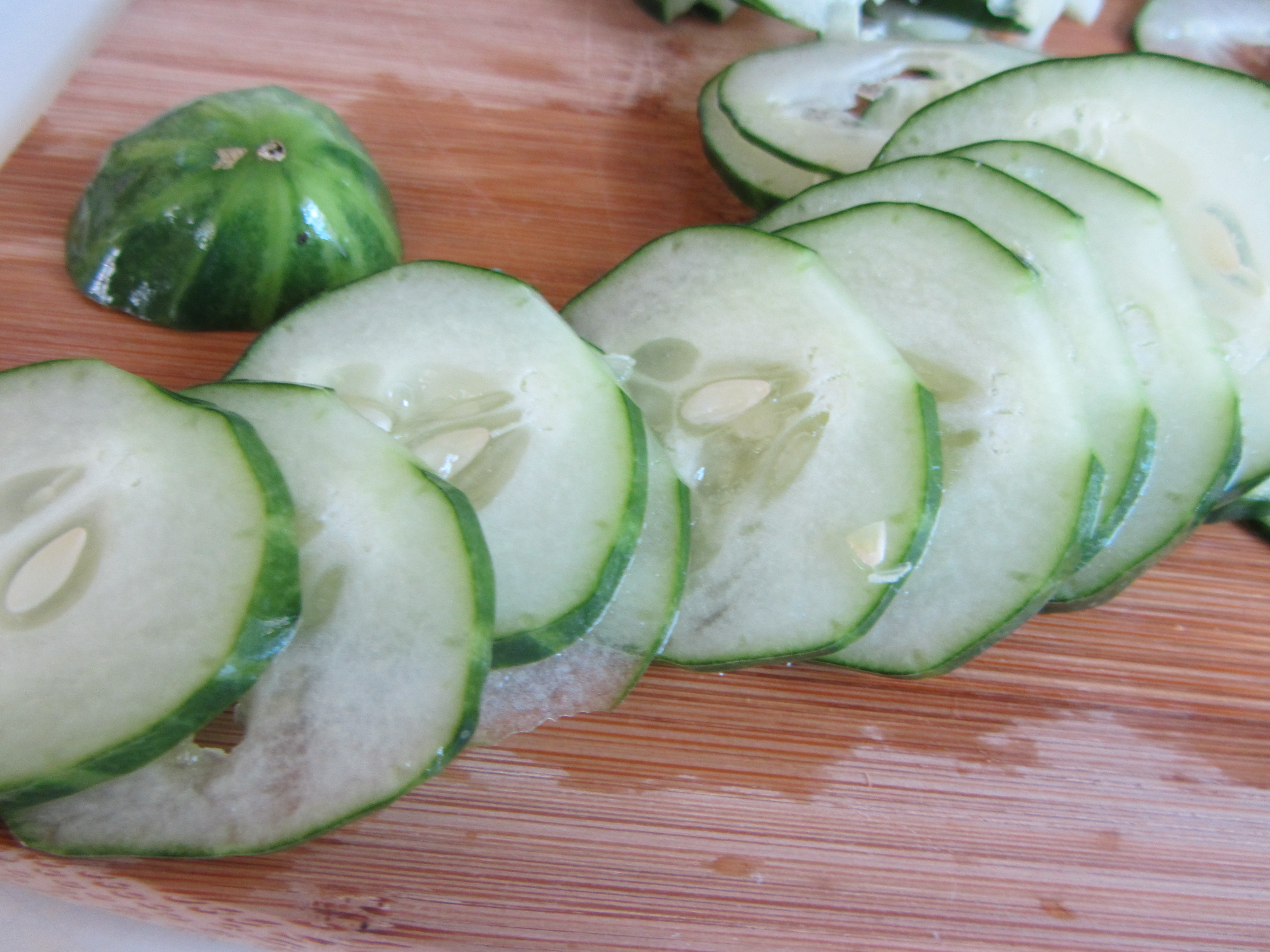 Add the cucumbers to the bowl of cabbage.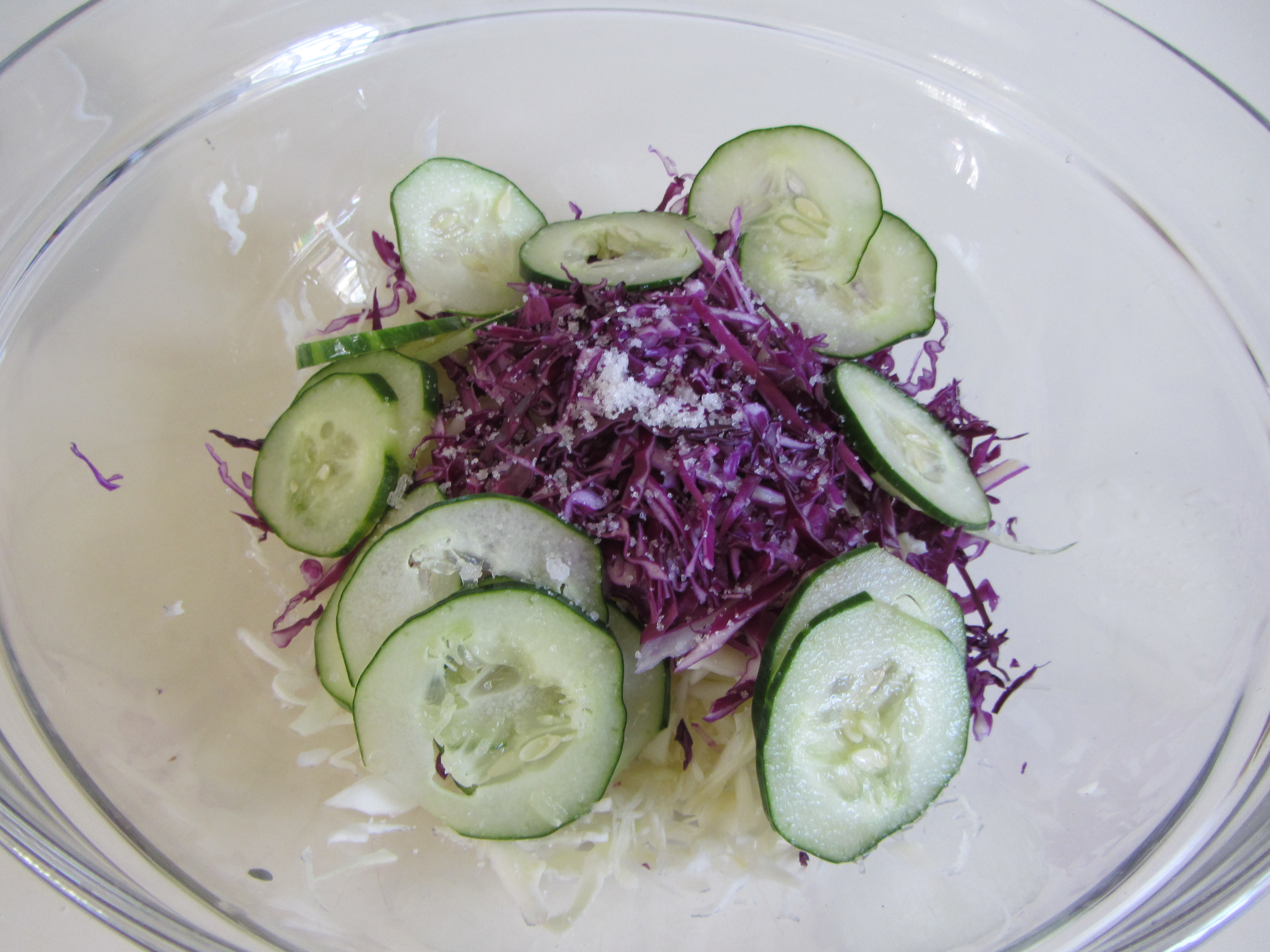 Add the sea salt and use your clean hands to mix the three ingredients well. This should take about 5 minutes. Yes, 5 minutes. Do this with awareness and focus. Think positive thoughts, as you are sending the energy from your fingertips right into the vegetables.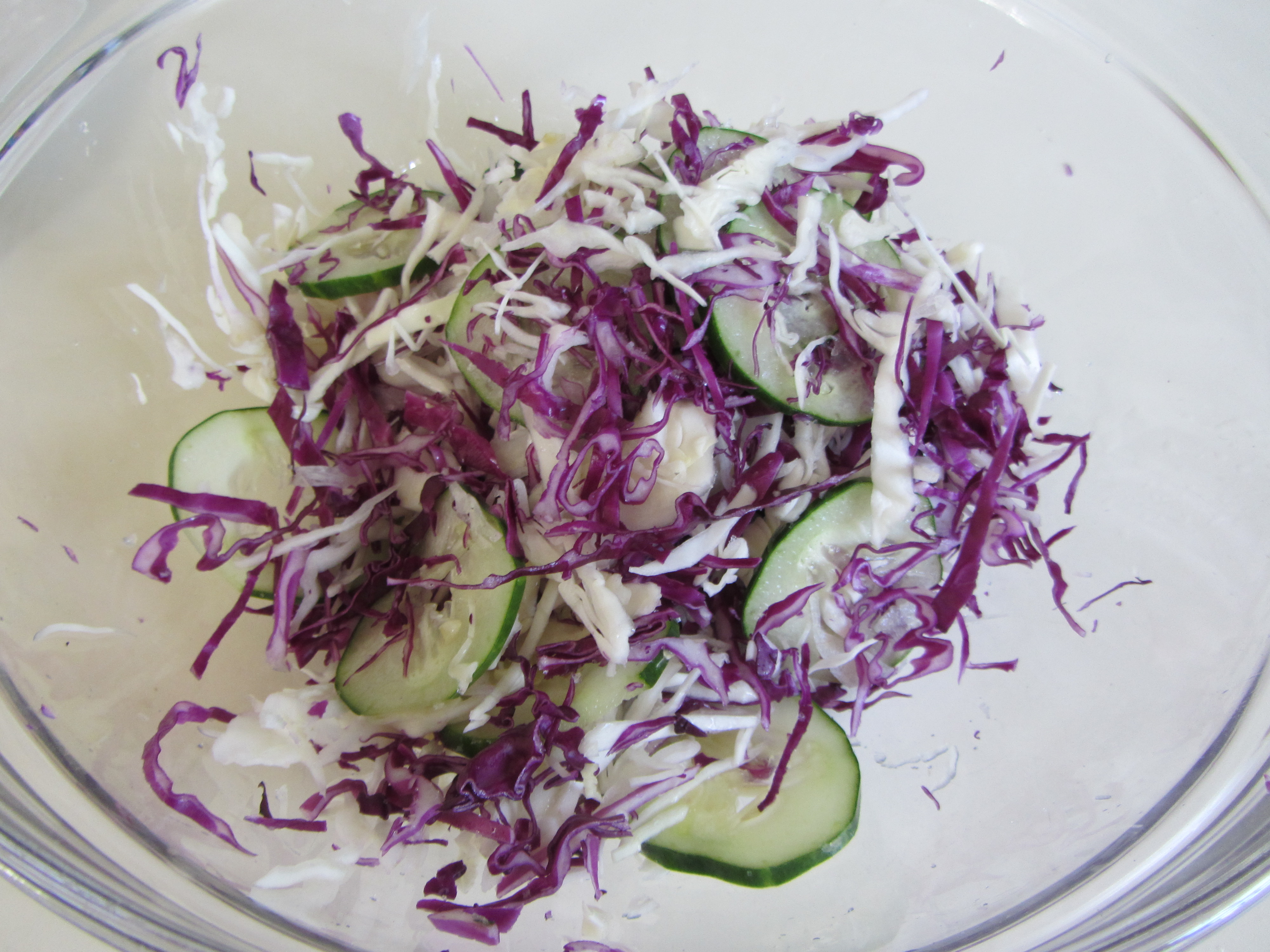 When it is well-mixed, gather the ingredients together, creating a "mound."
Place a plate that is smaller than the diameter of the bowl, but as large as the diameter of the mound, on top of the salad. Place a weight on top of the plate. I usually use a gallon jar filled with water or juice, but a heavy rock also works well. Put the bowl in a cool, well-ventilated, quiet place in the kitchen. Let it sit, pickling, for anywhere from 1.5 to 3 hours.  The longer it sits, the more pickled the veggies will be.
When you take the weight off, leave the plate on;  use it to drain the water that has been pressed out of the veggies.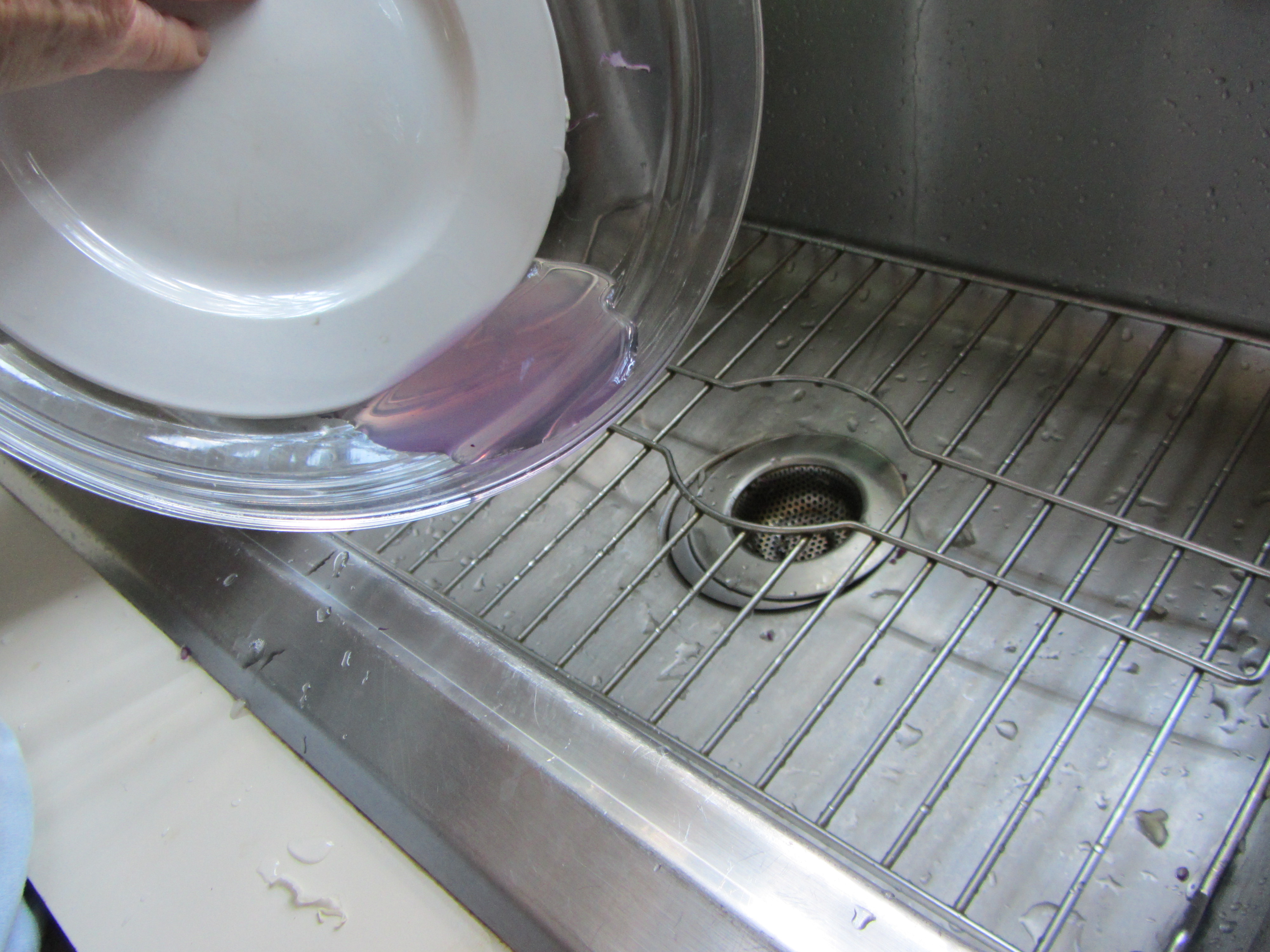 Once all the water is drained, place the salad into a fresh bowl. Add the caraway seeds and mix again.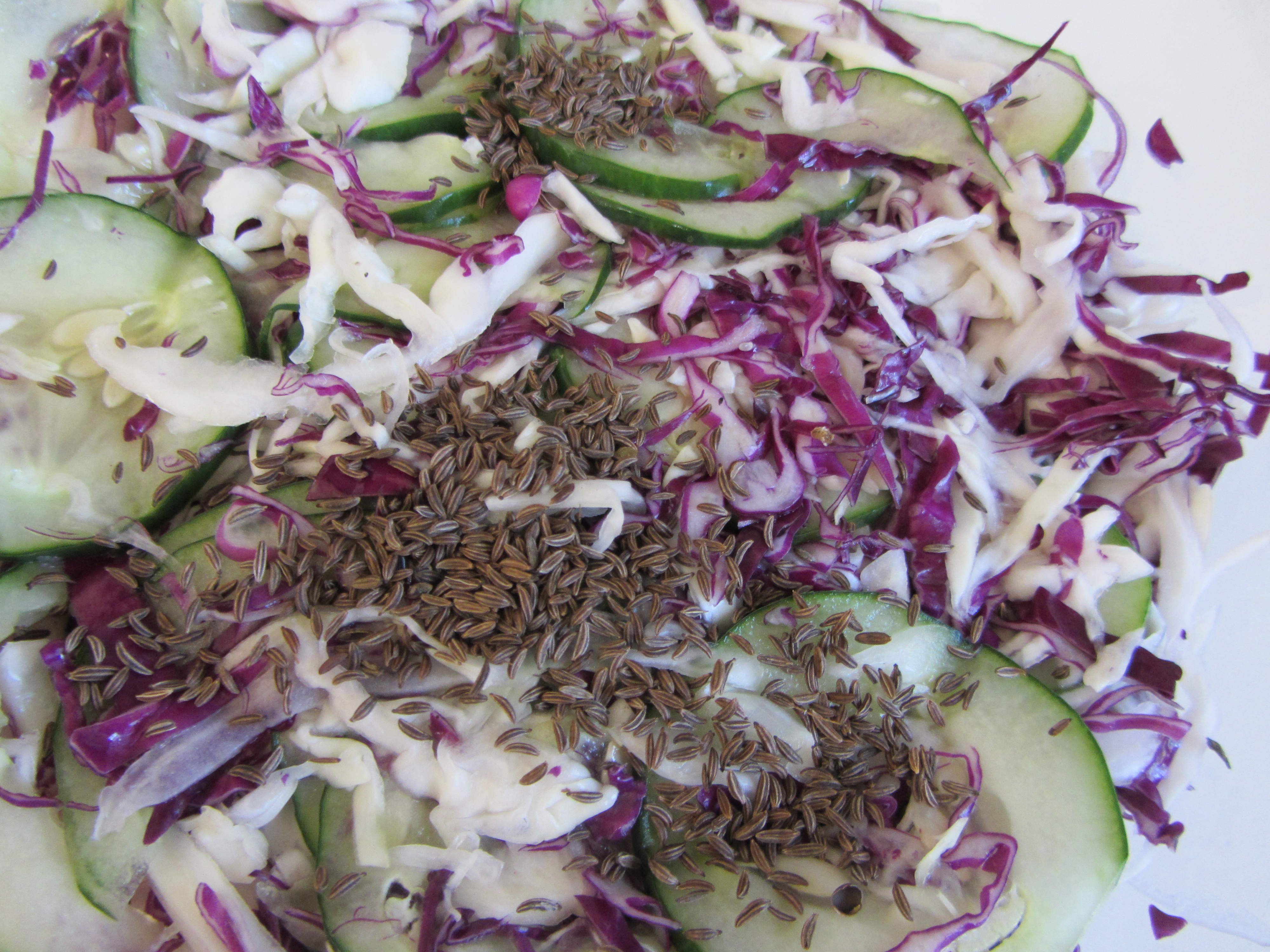 Pour about 1/4 cup fresh-squeezed orange juice on it for a refreshing breakfast salad.