March 18, 2014 • Nancy Wolfson-Moche
---
Broccoli and cauliflower are good breakfast vegetables because after eating them, we emerge with an open mind and an open heart. How? We eat the flowers of the broccoli and cauliflower plants. Flowers open to reveal what is inside, and  we assume this openness as we chew them.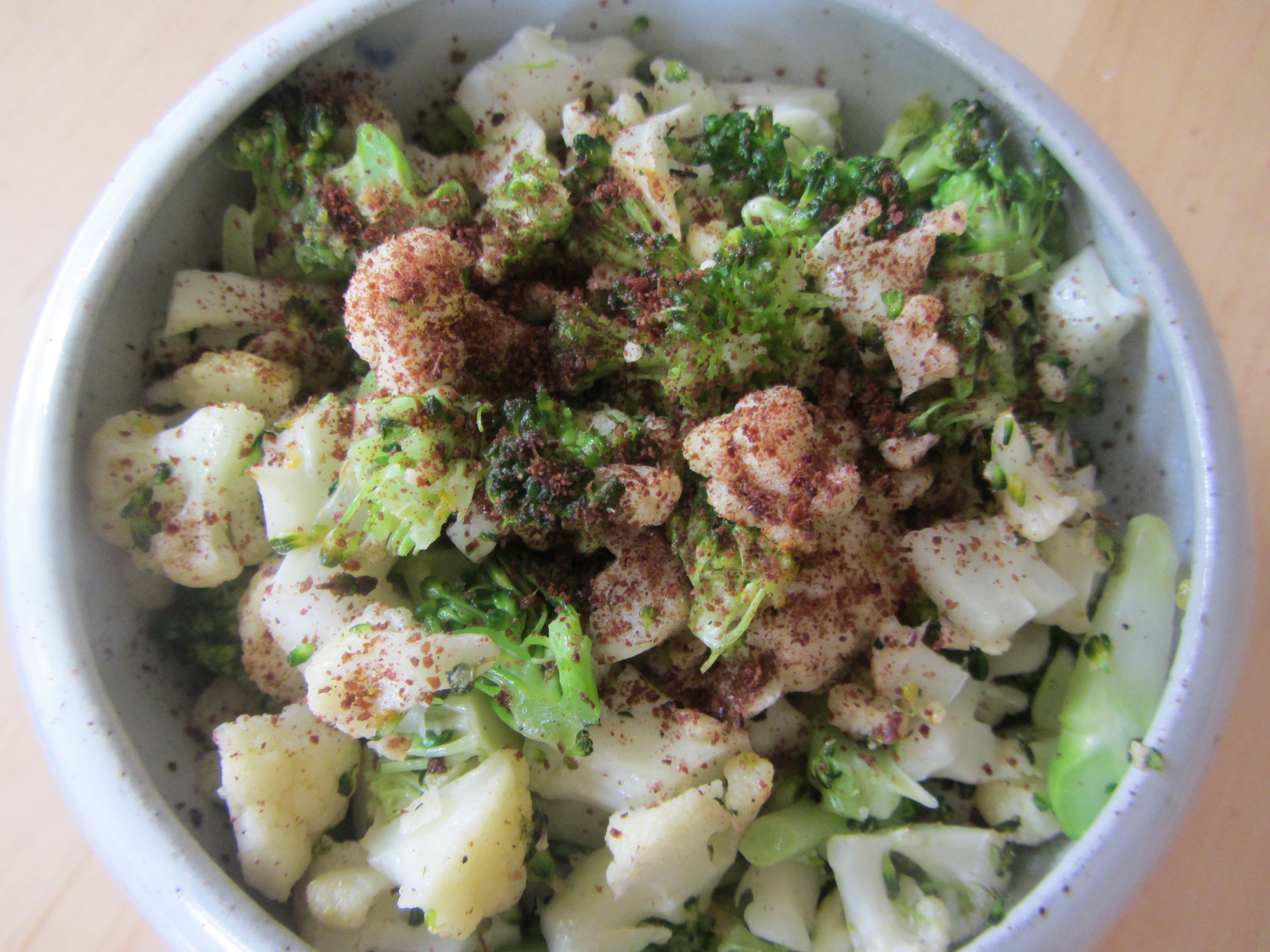 serves 2
INgredients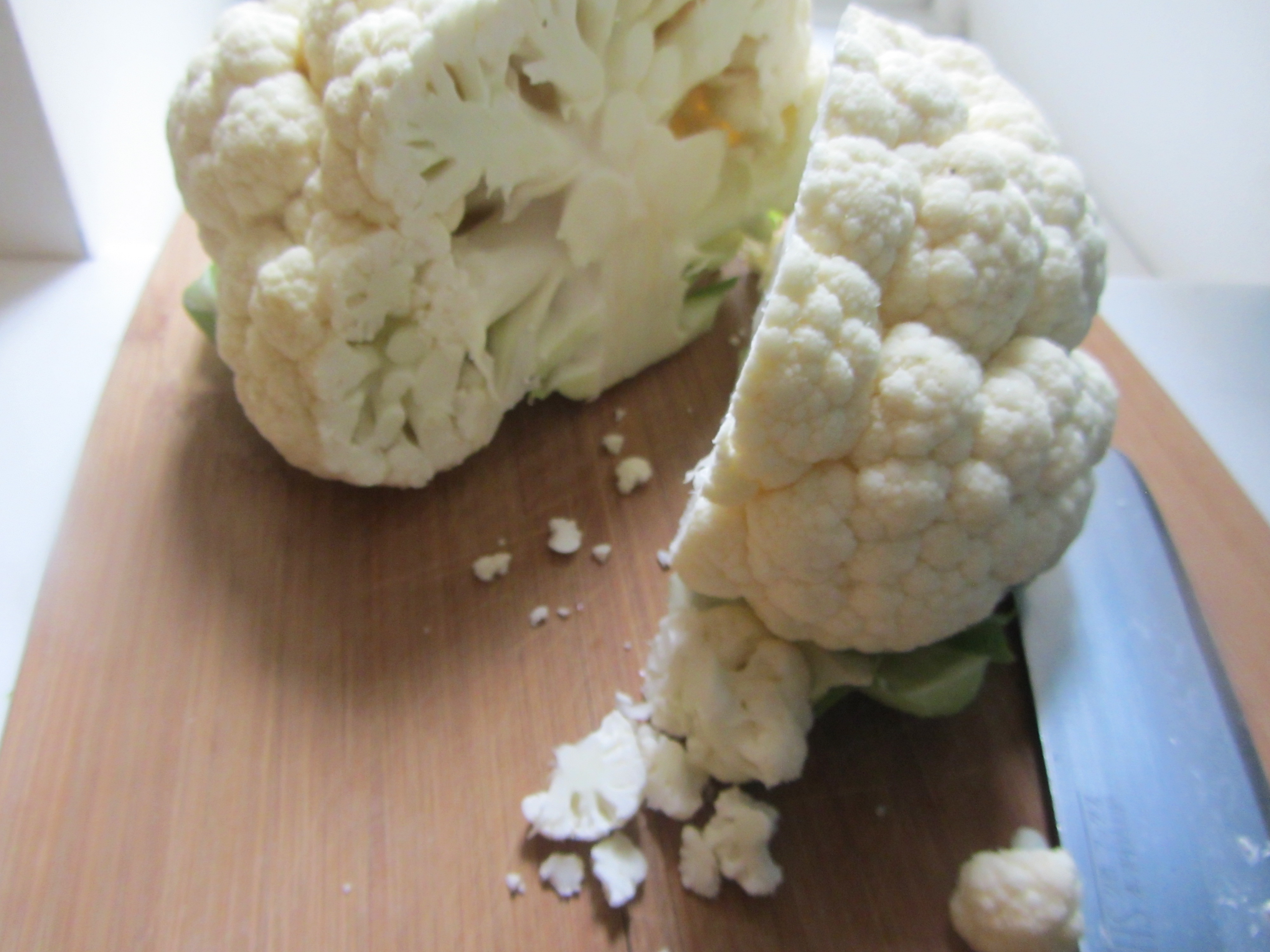 one half large head of white cauliflower
one head broccoli
1 Tablespoon EVOO (Extra Virgin Olive Oil)
pinch sea salt
½ teaspoon sumac, or to taste
Process  Wash the broccoli and cauliflower well in separate bowls.  Chop each vegetable into tiny pieces, about one-quarter-inch square.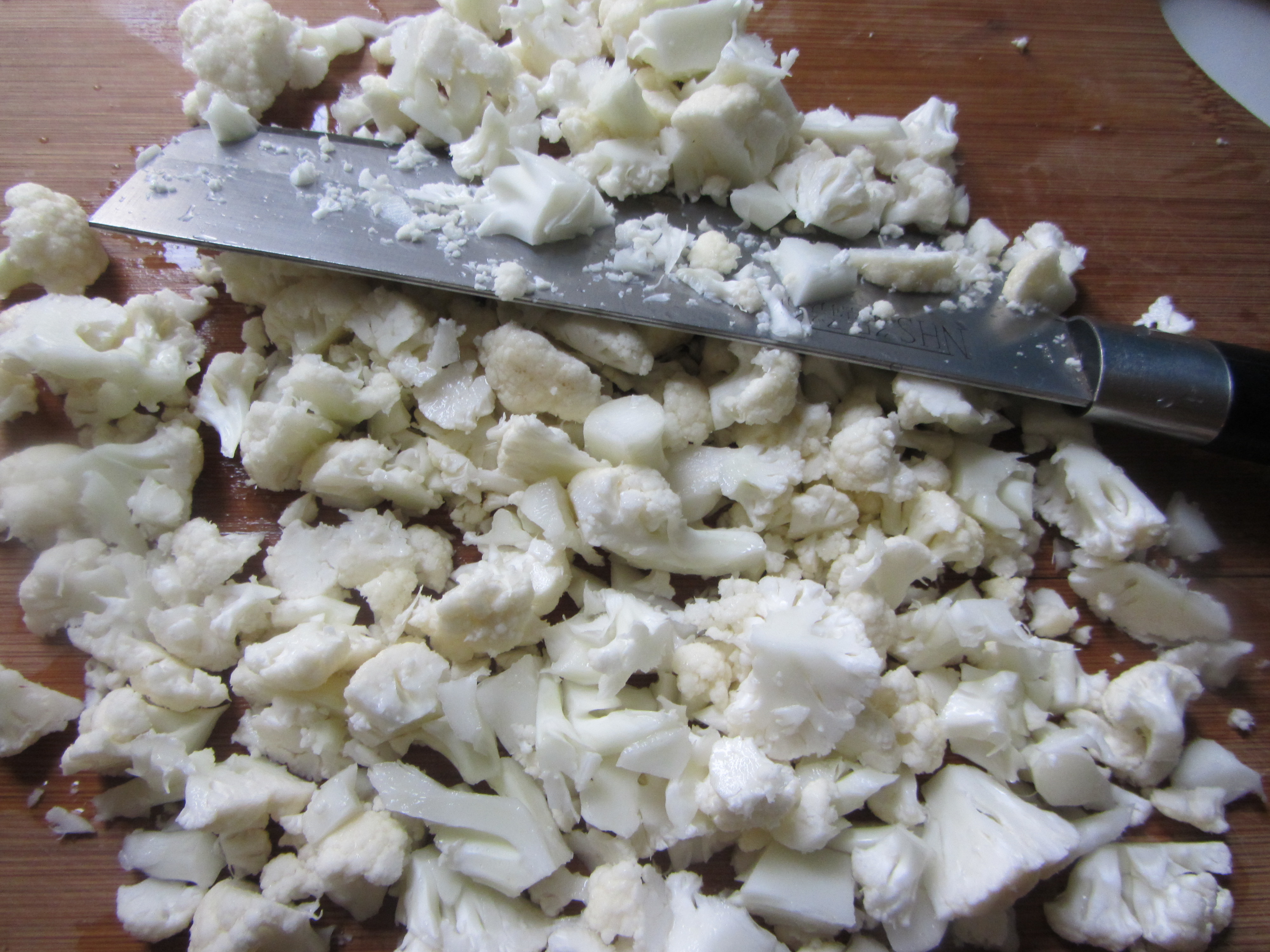 Set aside. Heat a cast iron or stainless steel skillet on a medium flame for about 30 seconds.  Add the olive oil into the pan. Next add the chopped cauliflower and let it warm for about 20 seconds.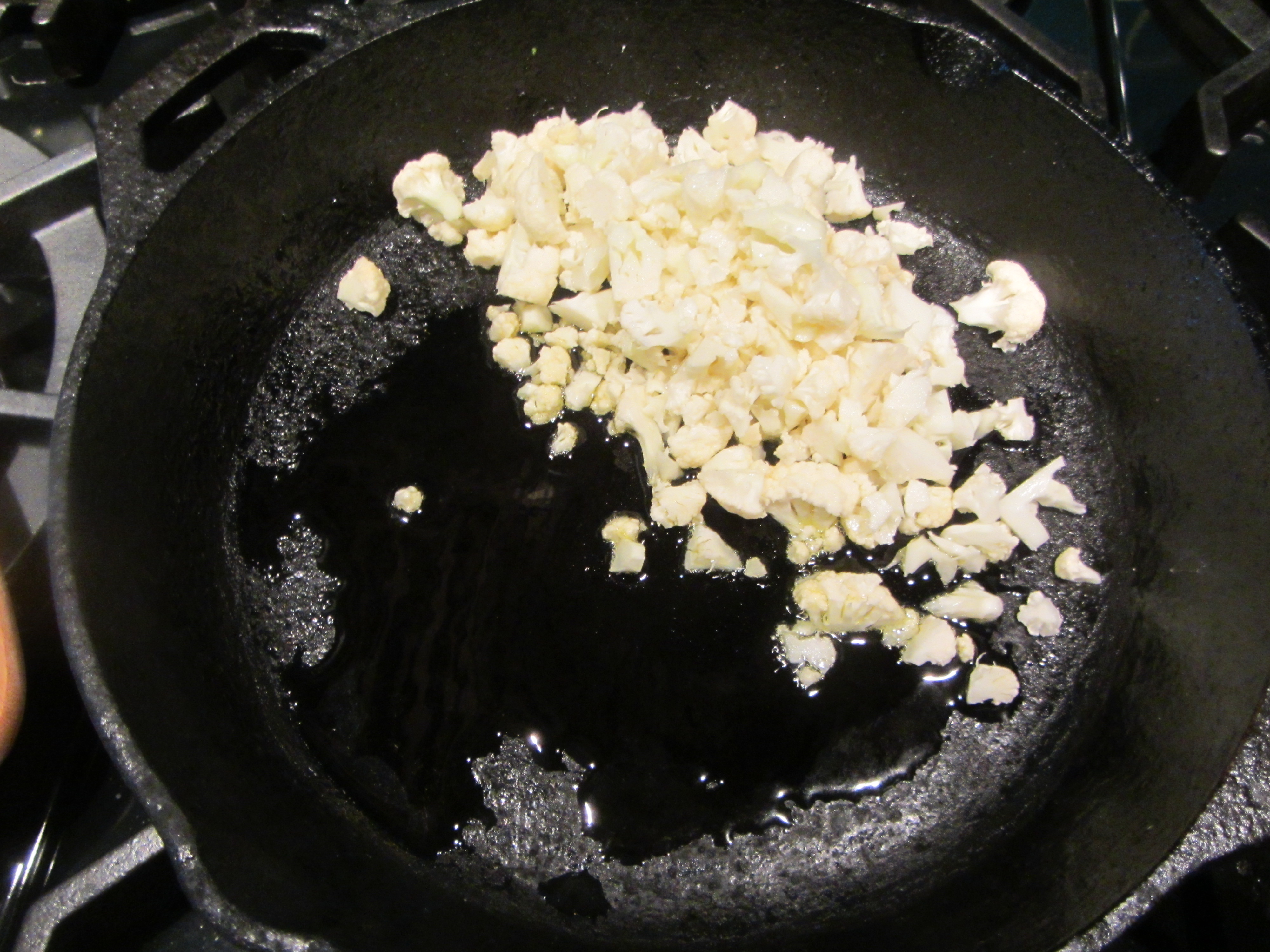 Introduce the broccoli,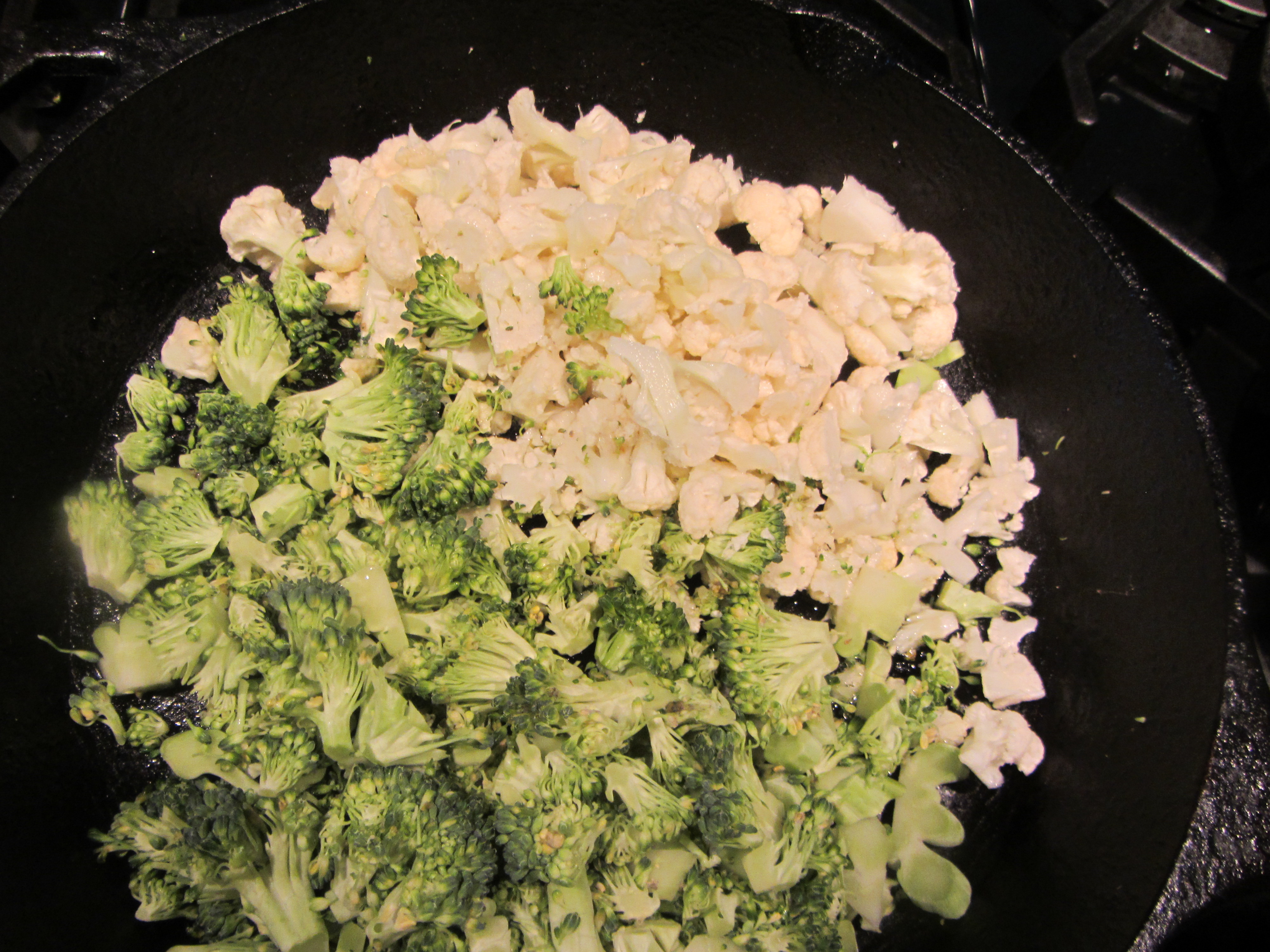 mixing it with the cauliflower.  When the cauliflower begins to appear golden, add a pinch of sea salt. Toss the vegetables together and then place them in individual serving bowls.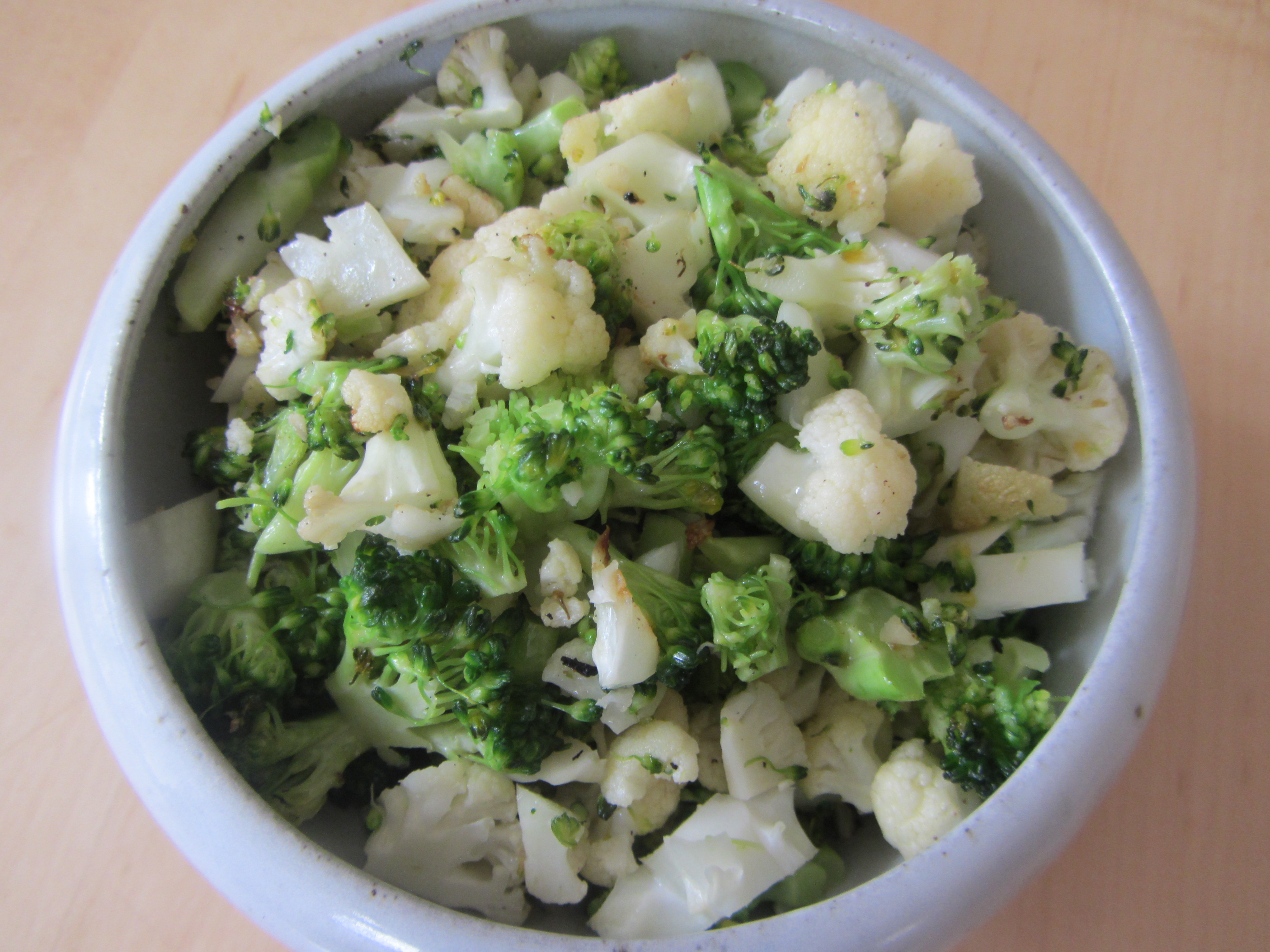 Sprinkle the sumac on top if desired, and serve.
©Nancy Wolfson-Moche 2014